Visiting the best Ontario Provincial Parks is a great way to spend the days of summer. Since they often become crowded, we've put together this resource to help you plan ahead of your visit, and take in all of their beauty on the day and time you'd like to enjoy it.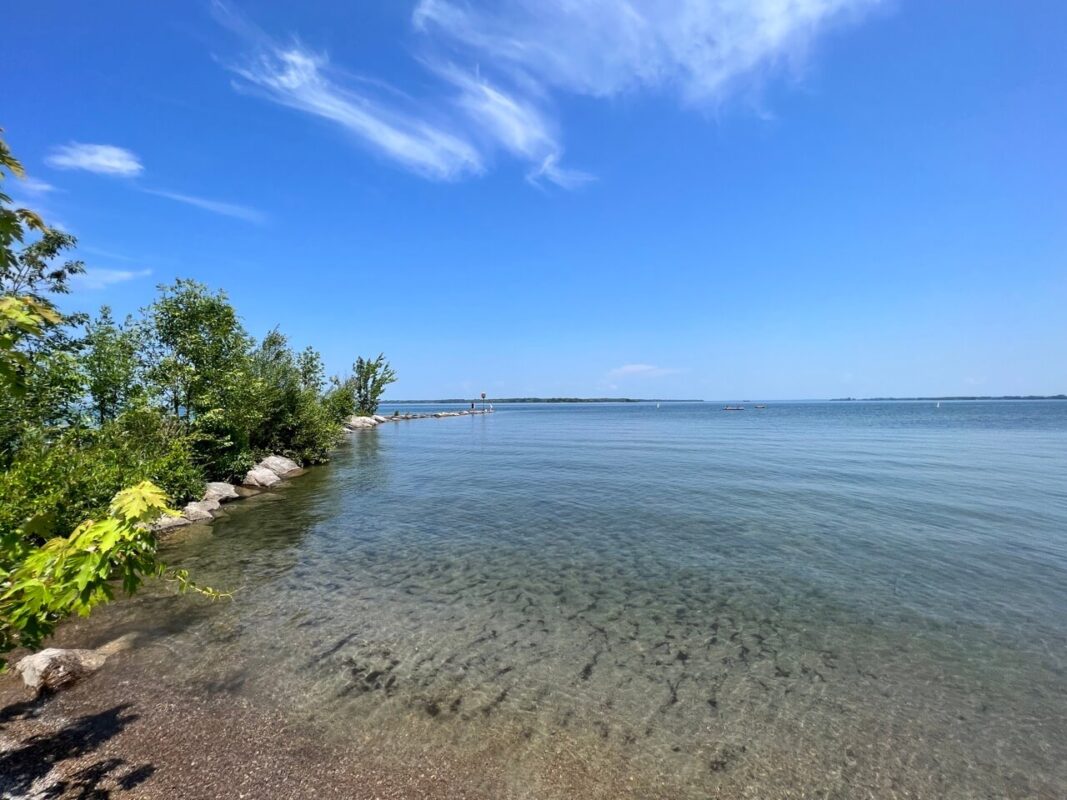 Planning a visit to the best Ontario Provincial Parks can be an overwhelming task. Southeastern Ontario's parks can become crowded during the summer months, and even reach maximum capacity.
Ontario Parks only allows a certain number of vehicles to enter each park per day. If they reach capacity before you arrive, this can cause stress and frustration after driving so far for a day trip to your favourite park.
Don't worry, because I have you covered. I've outlined the best ways for you to make the most of your next day trip to an Ontario Provincial Park. I want to ensure you get to maximize your time, instead of wait in line.
Choosing the Best Ontario Provincial Parks for Your Visit
The Ontario Parks system is a big one in Canada. We have nearly 350 provincial parks in Ontario, with over 100 that have overnight campsites available.
There is a lot of variety when it comes to choosing a park. First of all, you want to consider what you're looking to get out of your park visit.
In Southern Ontario, some parks are famous for different natural features. Presqu'ile Provincial Park, North Beach Provincial Park, Sandbanks Provincial Park, Pinery Provincial Park and Sibbald Point Provincial Park are known for their beaches and lakes.
Bon Echo Provincial Park, Algonquin Provincial Park and Kawartha Highlands Provincial Park are known for their portage routes and hiking trails.
Petroglyphs Provincial Park, Lake on the Mountain Provincial Park and MacGregor Point Provincial Park are known for their unique geological and historical features, and rock formations.
If you're planning a trip to see some of Northern Ontario's best provincial parks in the area of Lake Superior and Thunder Bay, then Sleeping Giant Provincial Park, Quetico Provincial Park, and Lake Superior Provincial Park are excellent options.
More centrally in Ontario near Georgian Bay you will also find excellent parks like Killbear Provincial Park, Killarney Provincial Park and French River Provincial Park.
No matter which Ontario Park you have your sights set on, especially if you're heading to Southern Ontario, you want to make sure you plan ahead of your visit so that the day goes according to plan. One of the cofounders of Ultimate Ontario, Kevin Wagar, has in-depth articles on many of the locations above on his site, by the way, if you're keen to learn more after reading this article.
Planning Ahead to Travel to the Best Ontario Provincial Parks
There are a few ways you can plan ahead to make the most of your visit to some of Ontario's best parks.
The first thing to consider is whether you should buy an Annual Day-Use Permit Pass. Annual passes are $99 and are valid from January 1 to December 31 of the same calendar year. Many "Daily Vehicle Permit" fees at more popular parks are around $20 per vehicle, per day. This means that with an annual pass, it will pay for itself once you've visited parks on a minimum of five days this year.
The next thing to think about is which day you'd like to take a day trip to your provincial park of choice. Ontario Parks, especially in southern Ontario, are very busy on weekends. The best way to visit some of the most popular parks in the summer is to visit on a weekday. Weekdays are less crowded, offering more opportunities for peace and quiet, and for you to enjoy the nature that surrounds you.
The final thing that I'd strongly recommend before heading to a provincial park is to book your day use vehicle permit online before you go. This will save you a lot of time when you arrive at the park.
Why You Should Book Your Day Use Vehicle Permit in Advance at Ontario Parks
I understand the line of thinking when it comes to wanting to get out of the door quickly so that you can do the most exploring on your day visit to any provincial park. But there are few things more frustrating than being met by a long line of cars at the park entrance when you just want the fun to begin. When you book your day use vehicle permit in advance, you can skip the line when you get to the park.
Vehicle permits can be booked up to five days in advance of your visit, which guarantees you getting a place in the park that day. Since there are limits to how many cars are permitted in provincial parks, your entrance to the park covers your peace of mind knowing you'll be able to enter on the day you've planned for is a big bonus.
To book your vehicle permit online, start by visiting the Ontario Parks website. In the "Reservations" section, go to the "Day Use" tab and select your park. A five-day calendar will pop up, indicating which dates are available for vehicles with or without the need for a boat launch.
Once you've selected your date and permit type, you'll be asked to enter a few basic details like your license plate number, name and date of birth. If you already have an annual pass, you can enter your pass details before checkout to bring the total fee to $0.00.
The whole process takes no more than five minutes, saving you a lot of time once you actually get to the park.
You'll be prompted to activate your reservation via email on the day you visit the park, which provides you with an electronic permit. When you arrive at the park, there is a "Reservations Only" line to drive through, which often only has a few vehicles, compared to the line without reservations.
Booking ahead will help to make this one of the fastest processes to enter a provincial park this summer!
What to Do if the Best Ontario Provincial Parks Aren't Available
Due to popular demand and especially if you're planning to visit on weekends, it's possible that the park you'd planned on visiting won't be available.
Some popular parks in Southeastern Ontario like Sibbald Point, Presqu'ile, North Beach and Sandbanks can book up fairly quickly. If you've done everything the way you'd hoped and planned for in advance and you still can't get into the park of your choice, there's good news! The beauty of having hundreds of provincial parks in Ontario to explore is that there is always another option available.
Consider looking into some of the lesser known and less busy Ontario Parks this summer. Voyageur, Murphys Point, Ferris, Silver Lake Provincial Park, and Rideau River Provincial Park are all excellent parks to visit in their own right.
In fact, Voyageur Provincial Park often still has camping capacity available for mid-week trips during the summer months. If you've ever experienced the doom and gloom of repeatedly being unable to find a campsite, then this is valuable information to have for the summer.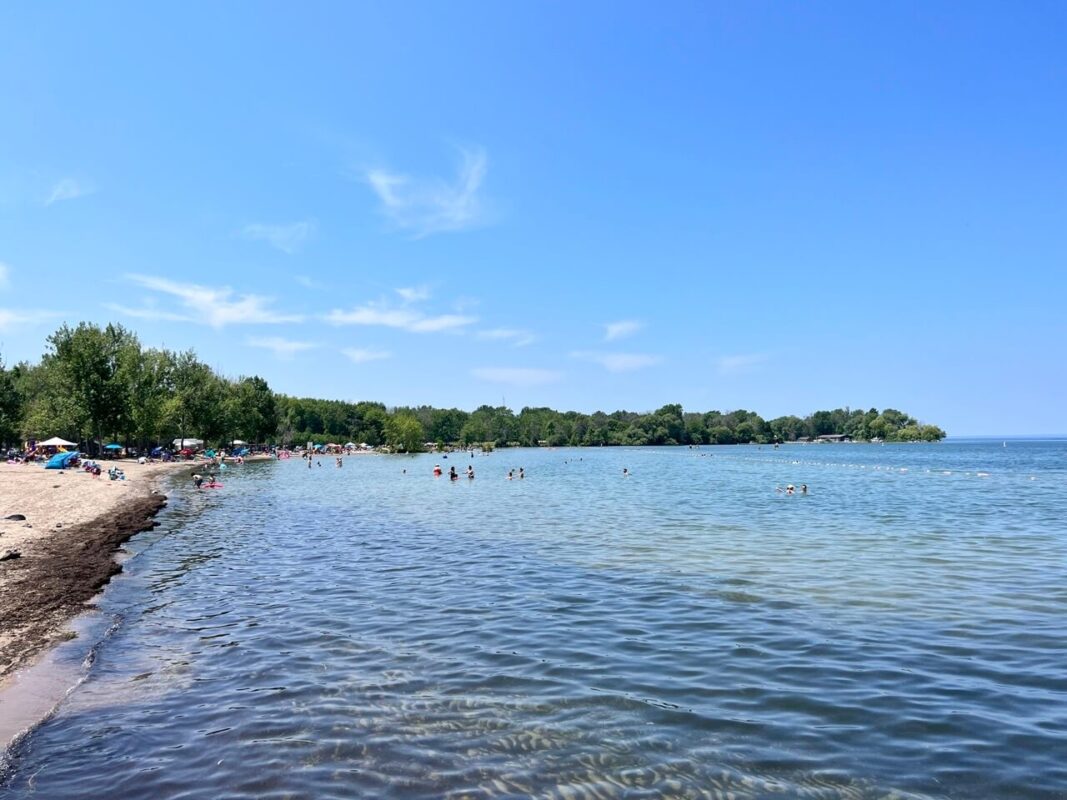 Making the Most of Your Ontario Parks Getaway
Whether you're visiting one of the best provincial parks in Ontario for a day trip, or for a multi-day camping extravaganza, it always pays to research and book ahead.
For everything from packing environmentally friendly camping supplies to booking your vehicle permit in advance of your stay, do yourself a favour and tackle the tricky stuff ahead of time before your next trip. You won't regret it when you're able to breeze through the park gates and enjoy your home away from home with Ontario Parks a lot faster this summer.
Bri was born and raised in Ontario. She spent many years living abroad, but returned to Ontario a few years ago, and is very happy to be back exploring.
She loves writing about travel experiences in our beautiful province, including unique accommodations, memorable meals and adventurous activities.
You can find her canoeing and swimming across Ontario with a craft brew in her hand in the summer, and snowshoeing or curling up with a good book and an Ontarian Pinot Noir in the winter.