These romantic getaways in Ontario will add a spark to your love life. From adults-only resorts to cozy spa getaways, enjoy these Ontario couples' escapes.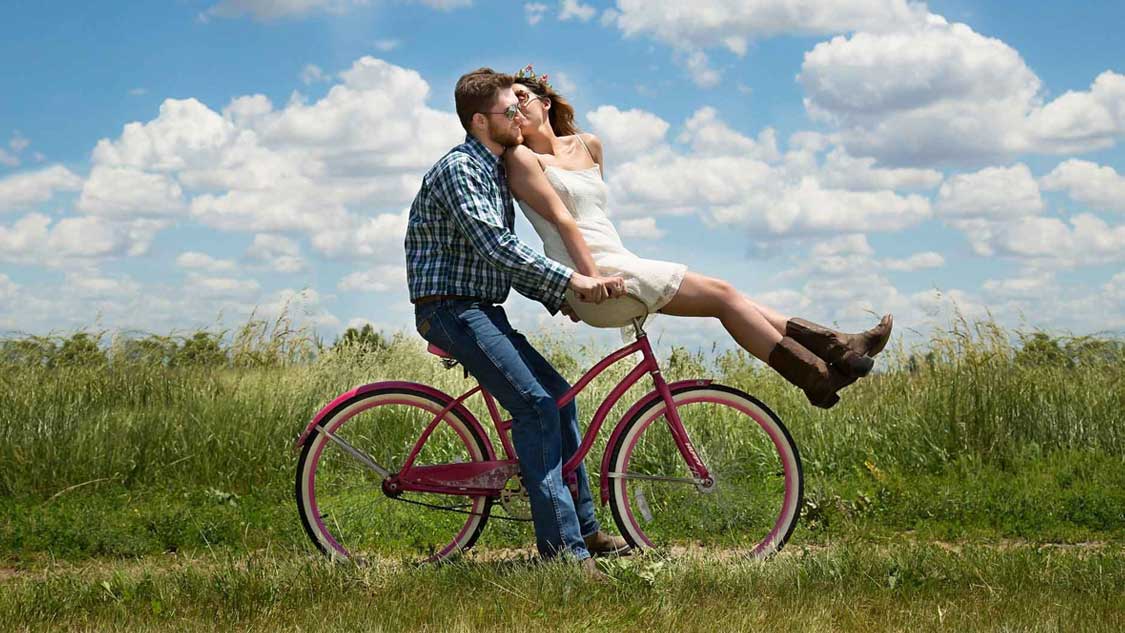 All couples need an opportunity to get away from it all and simply enjoy each other's company. Whether it's a quiet escape to avoid the crowds and chaos of the big city or just a sizzling getaway where you and your lover can add a little spice to your life, the most romantic getaways in Ontario offer up the chance to reconnect, rejuvenate, and rekindle that flame.
We love amusement parks, water parks, and family getaways at Ultimate Ontario. But sometimes, escaping the every day and getting pampered will rejuvenate that romance and keep your relationship healthy. These Ontario romantic escapes are perfect for couples looking to add a little something special to their love life.
Ontario is blessed with an incredible range of perfect weekend couples retreats. Whether you're looking for a couples massage at one of the best spas in the province or a candle-lit dinner at a romantic restaurant, Ontario is packed with romantic escapes.
But if you want to look beyond the ordinary, the province also holds a wealth of spicy secrets that run the gamut from the ordinary to the extraordinary. There are luxury couples glamping experiences truly be alone in nature or an activity-filled adults-only resort in Ontario,
So, shake off the stress of the work week and let your lover know it's time to get away to one of these incredible Ontario romantic escapes.
Top Ontario Romantic Getaways
Whether you're looking for romantic spa getaways, serene nature, escapes, or a fully-catered luxury hotel experience, these amazing romantic getaways in Ontario will fit your bill. Here are some of our favourite Ontario getaways.
Bask In The Romance of Niagara-on-the-Lake
One of Ontario's most popular romantic getaways is the quaint and delightful town of Niagara-on-the-Lake. Located just a stones throw away from Niagara Falls, Niagara-on-the-Lake is located at the mouth of the Niagara River, right on the border with New York State.
The Niagara region has thrived as one of the premier adult getaways in Ontario. After all,, nearby Niagara Falls has long been considered the honeymoon capital of the world. And just down the road from the world-famous waterfall is the historic and beautiful town of Niagara-on-the-Lake.
Niagara-on-the-Lake has long been considered one of the premier wine regions in Ontario. And between the gorgeous wineries and the historic beauty of the town itself, Niagara-on-the-Lake has exploded as a destination for weddings, and honeymoons, and the top romantic getaway in Ontario.
How To Spend a Romantic Weekend In Niagara-on-the-Lake
A perfect Ontario romantic escape in Niagara-on-the-Lake begins with picking an incredible hotel. Luckily this town is ripe with some of the most luxurious hotels in the province. You can step back in time and get classical treatment at one of the three Vintage Hotels in the city.
The Prince of Wales and Queen's Landing bring back old-time classic luxury. Complete your stay with a treatment at one of the top local spas, the White Oaks Conference & Resort Spa.
Explore the town in style on a horse-drawn carriage ride. Or spend the morning at the small but picturesque beach overlooking Fort George National Historic Site in New York. Once you've had fun in the sun, you can head out for a classic Niagara-on-the-Lake wine tour.
Finally, relax for the night with a candlelit dinner delivered right to your room, or enjoy some of the town's most romantic restaurants such as Cannery or Hob Nob.
Enjoy A Lakeside Escape In Muskoka
Muskoka has long been one of the top destinations for cottages in Ontario. But those who head north can experience one of Ontario's most romantic destinations.
Combining cozy rural atmosphere and loads of activities for couples, Muskoka is a destination to consider for a romantic getaway in Ontario. The picture-perfect setting, sparkling lakes, cozy accommodations, and tons of 'just the two of us' activities to choose from make Muskoka the ideal couple's destination.
How To Spend a Romantic Weekend In Muskoka
Having an Ontario romantic getaway in Muskoka opens up a world of possibilities. You can opt for a gorgeous summer retreat that mixes dinner cruises on Georgian Bay with perfect cottage sunsets in the summer or lanter-lit forest skating and cozy fireside retreats in the winter.
Consider a couples retreat at the beautiful Trillium Resort and Spa. Guests can enjoy an on-site breakfast and dinner while experiencing the resort's luxury spa experiences. You could also opt for a quiet cabin escape at Cedar Grove Lodge, just a short 20-minute drive from the iconic Ontario beauty of Algonquin Provincial Park.
If you're looking for a complete romance package, consider booking a weekend at The Couple's Resort on the edge of Algonquin's Park. This all-inclusive adults-only resort treats couples to a classy 5-course gourmet dinner, a private outdoor hot tub overlooking Galeairy Lake, and a real wood-burning fireplace in your room.
Prince Edward County Couples Getaway
Prince Edward County is one of the most overlooked romantic destinations in Ontario.
Like Niagara-on-the-Lake, "The County," as it's often referred to locally, features loads of beautiful wineries, bed and breakfasts, and charming small towns. But that's where the similarities end.
Prince Edward County is home to Sandbanks and North Beach, two of Ontario's most beautiful beaches. Pair that with the incredible selection of Prince Edward County breweries, luxury resorts, quaint b&bs, along with a funky and eclectic arts scene. And you've geared up one of the best romantic getaways in Ontario.
How To Plan Your Romantic Weekend In Prince Edward County
A couples getaway to Prince Edward County can combine wineries, spas, and beaches. Enjoy a quiet lakeside meal at the Drake Devonshire in Picton. A great meal with a beautiful view will prepare you for your next Prince Edward County couples experience, a local wine tour of some of the 40+ wineries in The County.
Finally, end your night at one of Prince Edward County's romantic spas and bed and breakfasts. Consider The Manse Boutique Inn & Spa in Picton. You'll be treated to an unforgettable couple's experience.
The next morning, get started with a visit to one of the region's quaint cafes like The Bean Counter in Picton. From there, head to one of The County's incredible beaches. But not the busy Sandbanks. Instead, make your way to North Beach Provincial Park, where you can choose from Lake Ontario on one side of the beach and North Bay on the other.
After a picnic on the beach, head to the adorable small town of Bloomfield and enjoy a local ice cream from Slickers before indulging in some antiquing at the morbidly named but cute and fun "Dead People's Stuff."
Finally, indulge yourself in a couple's spa treatment at your resort before calling it an early night.
Blue Mountain And Collingwood Romance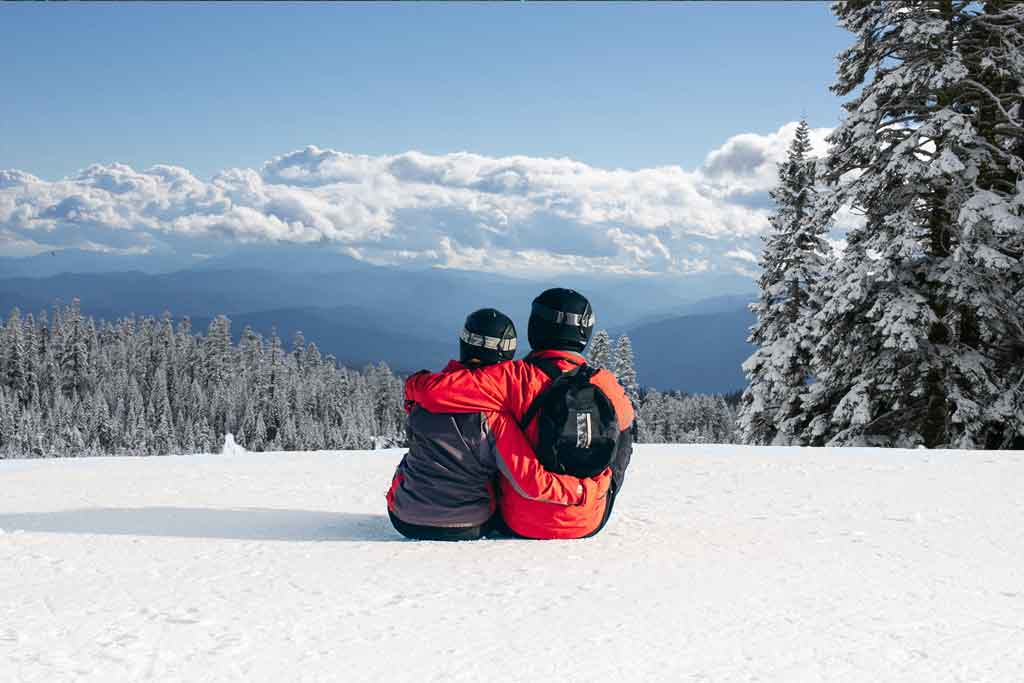 Of all the romantic getaways in Ontario, few are as spectacular in winter as in summer. But the Blue Mountains and Collingwood are certainly an exception.
The Blue Mountain Resort features amazing nature and hiking trails during the summer. But during the winter, it transforms into a snow-lovers paradise. It's no surprise why it is considered one of the best resorts for downhill skiing in Ontario.
Between ski runs, you can enjoy a couples massage at the renowned iwa Spa or the popular Scandinavian Spa, which is set in a natural forest and includes hot baths, waterfalls, and even a eucalyptus steam room.
How To Spend A Romantic Weekend In Blue Mountain
When you drive to Collingwood, check in at one of the most romantic hotels in the Blue Mountains, The Westin Trillium House at Blue Mountain Resort. With an iconic location nestled at the base of the ski hill, the views from this hotel are bound to put you in the mood.
After settling, hit the hills or the hiking trails for a nature escape before settling in for dinner at the quiet and cozy Pottery Restaurant in the village.
After a great sleep in the comfy beds, wake up refreshed the next morning and enjoy breakfast with stunning mountain views. Once you've shed your robe, settle in a relaxing spa day at the Scandinave Spa. You'll be buffed, fluffed, and polished. You'll both feel like a million bucks by the time you finish.
Experience Ottawa For Couples
Ottawa is one of the top romantic getaways in Ontario. Canada's capital is a spectacular year-round destination with plenty of things to do for couples. Whether holding hands while skating the famous Rideau Canal or hanging a love lock on Corktown Footbridge, you'll find romance everywhere in Ottawa.
How To Spend A Romantic Weekend In Ottawa
Setting up a great Ottawa romantic getaway in Ontario starts with booking an amazing hotel. And in Ottawa, the cream of the crop is the Chateau Laurier. After you check in, head over to Gatineau Park across the river in Quebec. This beautiful park has some quiet hiking and skiing trails where you can be alone in nature.
After your nature escape, head over to Holtz Spa, just across the street from Chateau Laurier. Here you can get pampered and relaxed before a romantic night out.
For dinner, head out to Le Cordon Bleu Ottawa Culinary Arts Institute. This CAA/AAA Five Diamond-rated restaurant creates a modern twist on French cuisine.
Wake up the next morning for breakfast at Benny's Bistro in ByWard Market. After your tummy is full, walk (or skate) along the Rideau Canal. Then experience one of the most unique adventures in Ottawa. Ottawa City Rafting offers the chance to brave the rough waters of the Ottawa River and end your run right in the city.
Cuddle Up With A Taste Of The Kawarthas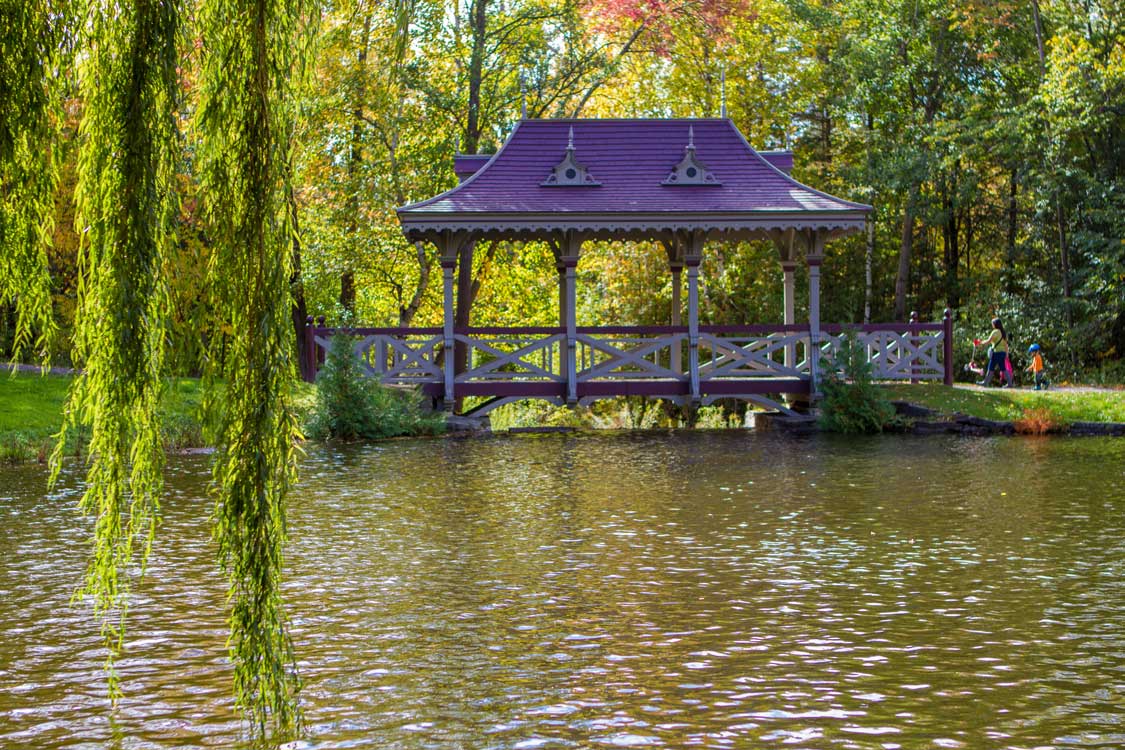 Peterborough and the Kawarthas is blessed with stunning natural beauty, picturesque lakes, scenic waterways, and one of the province's most charming countrysides. The peaceful ambiance provides a backdrop for couples to connect and make lasting memories.
Equipped with a multitude of outdoor activities, such as canoeing, cycling, kayaking, hiking, and picnicking, couples are able to engage in adventurous and intimate experiences together. Peterborough and the Kawarthas boasts a rich cultural heritage that features art galleries, riverside walks, quaint local eateries, and brilliant history.
The local culinary scene offers an unmatched variety of restaurants, breweries, and cafes. The warm and welcoming hospitality of the local community enhances the overall romantic experience. From cozy bed and breakfasts to intimate boutique hotels, couples can find accommodations that cater to their needs and provide a comfortable and romantic stay.
How To Spend A Romantic Weekend In Peterborough and the Kawarthas
Spending a romantic weekend in Peterborough and the Kawarthas proves to be quite the experience. The city offers a variety of activities and attractions that ensures you;'ll have a memorable romantic weekend.
The Holiday Inn Peterborough Waterfront is picturesquely situated on the shores of the Otonabee River. With modern rooms, a fitness center, an indoor pool, and a restaurant with picturesque views. Even better, it is located steps from downtown Peterborough which offers a multitude of restaurants and eateries, along with many fun local sites such as the Boardwalk Cafe and the Silver Spoon Cafe.
Peterborough is known for its magnificent lift lock, one of the highest in the world. It's a fascinating engineering marvel and offers scenic views of the city and the Trent-Severn Waterway. Riverview Park and Zoo is a family-friendly attraction housing a variety of animals, including serval, camels and monkeys. There is also a miniature train, picnic areas, and walking trails. It is a great place to spend a leisurely afternoon. The Riverview Park and Zoo is the largest free zoo in Canada.
After your taste buds have been fulfilled take a stroll around amdist the nature of Jackson Park. Located in the north end of the city, Jackson Park offers beautiful gardens, walking paths, and scenic views. It's an ideal place for peaceful strolls and amazing picture opportunities.
Taste The Finer Side in Stratford
An ideal destination for a romantic weekend getaway lies in Stratford, Ontario. World renown for its theatre scene, Stratford offers a variety of captivating performances that are sure to leave the audience in awe.
The scenic Avon River flows through the heart of the town, providing a romantic setting for a charming boat ride or leisurely walks along the banks.
Boasting a wide array of shops, cafes, and intimate restaurants, Stratford's charming downtown core is perfect for strolling hand in hand and partaking in a romantic candlelit dinner. The city's classy atmosphere is enhanced by surrounding gardens and green spaces that create a peaceful ambiance that oozes relaxation and quality couple-time.
How To Spend A Romantic Weekend In Stratford Ontario
Exuding elegance and charm,The Mercer Hotel in Stratford, Ontario, is a charming boutique hotel. Equipped with luxurious accommodations, impeccable service, conveniently located near the Stratford Festival along with downtown attractions. The Mercer Hotel offers couples a romantic stay in the heart of Stratford.
As one of Canada's premier theater destinations, together you can enjoy captivating performances while attending a performance at the Stratford Festival. Take a stroll hand in hand through the impeccable greenery of Stratford Gardens which are filled with vibrant flowers and peaceful pathways.
Located in a beautifully restored Victorian home, Bijou Restaurant offers an intimate dining experience with its elegant decor and attentive service. Highlighted by the Pan-Seared Ontario Duck Breast, the menu showcases modern Canadian cuisine and features a fusion of flavors and culinary techniques. All menu items are cooked with locally sourced ingredients
Now It's Time to Experience These Romantic Getaways in Ontario For Yourself!
There are countless romantic escapes throughout Ontario. While they vary in style, they all hold the opportunity for a passionate escape for those looking to ignite a little spark.
No matter which region of Ontario you're looking for, there's always the chance for a little romance wherever you go. So go and enjoy your couples Ontario staycation. You'll be well taken care of.
Many of these businesses and restaurants are anxious for visitors after a tough year. So let's support local and make the most of your Ontario glamping experience.
Do you have a favourite attraction or restaurant in Ontario? Head over to the Ultimate Ontario Facebook Community and join the conversation! You'll find an amazing group of people passionate about Ontario and who love to share their local secrets.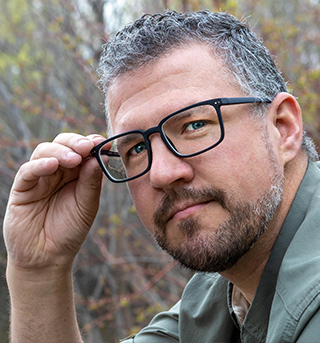 Kevin Wagar is a founder and editor of Ultimate Ontario. He has been working in the travel media industry since 2015 when he founded his family travel website Wandering Wagars – Adventure Family Travel.
Over the years Kevin has developed a deep love for his home province of Ontario and aims to showcase the incredible experiences and amazing small businesses found within it.