Casa Loma, the famed Gothic Revival Style Mansion, offers one of the premiere Toronto date nights. Kateryna Topol, a Toronto based content creator, is here to tell us how to make the most of the night out.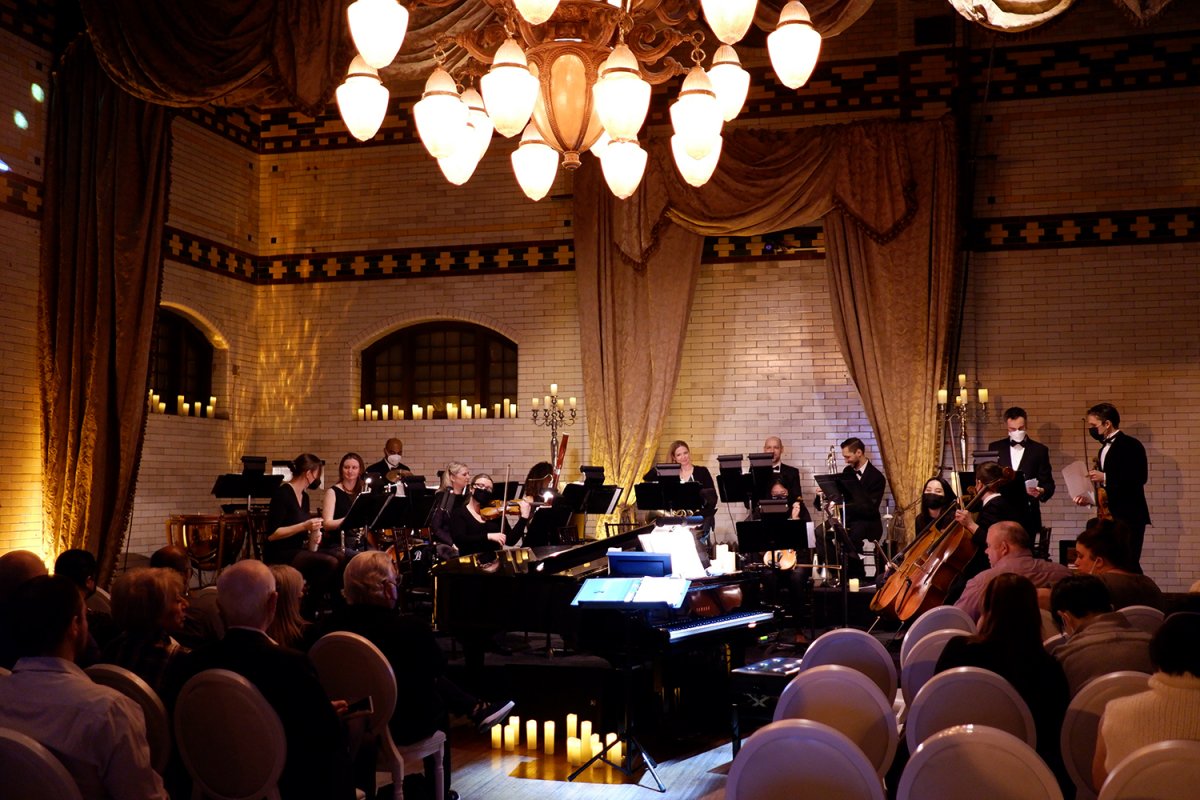 ---
Having lived in Toronto for nearly two decades I don't often think of visiting tourist attractions, but our tourist attractions nearly always offer more than just an exploratory visit for an out-of-towner.
In a city like Toronto, it is very much possible to feel away and at home, all at the same time and Casa Loma is an excellent place to do so.
The castle is over a hundred-year-old and is one of four castles in Ontario which makes it a prime tourist destination. Currently owned by the City of Toronto, the property has been managed by the Liberty Entertainment Group since 2014 which means that it is also home to two fantastic fine-dining restaurants: Blueblood Steakhouse and more recently, Don Alfonso 1890.
Even in the grey days of early spring Casa Loma offers a magical experience.
As a local, it is a perfect place to celebrate a special occasion, have a romantic date, or simply treat yourself for getting through these past two years in one piece.
What Can You Do at Casa Loma in Toronto?
The castle hosts a range of special events year-round, from Easter High Tea (coming up) to Murder Mystery nights and special music events.
I've had the pleasure to explore Casa Loma recently on multiple occasions and have started to feel like an expert, so here are a few ideas for how you could spend an entire day at the castle. The article is more geared towards adults enjoying Casa Loma, but kids do appreciate it as well, of course, just in different ways.
Take a Tour of Casa Loma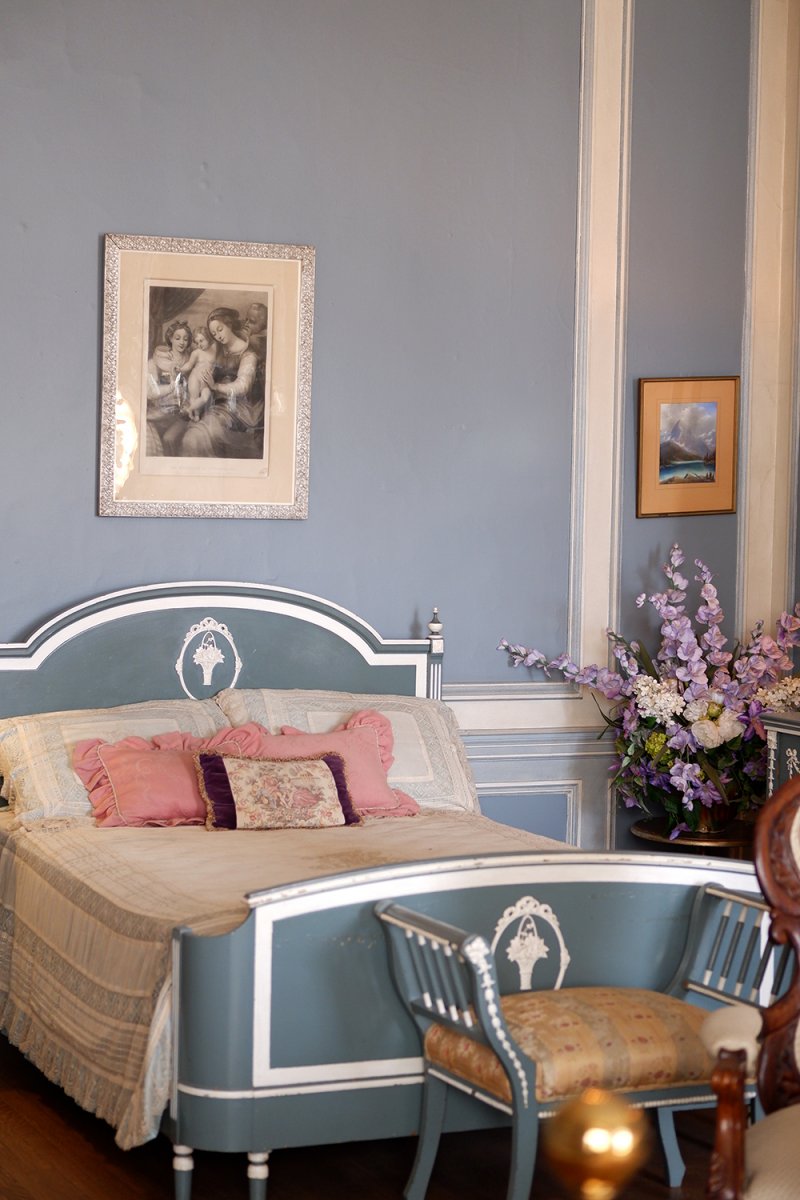 Arrive in the afternoon giving yourself at least an hour to explore the castle's 98 rooms, two towers, and multiple special exhibitions. You might even want to head to their site to help plan your visit.
There is a lot to be seen in the castle – from the luxurious historic rooms on the ground floor to the spectacular view of the city from the towers.
At this time, the 3rd floor is an inside look at the history of intelligence in the city, highlighting historical pieces from 1900 to the present time.
Starting April 20th, the visitors will also be able to get an insight look into Princess Diana's life through the lens of royal photographers and their never-before-told stories.
The castle does close at 5 pm (and opens at 9:30am, by the way) but in the nice weather, you could then have a lovely walk through the gardens and relax by the fountain before beginning the evening's entertainment. You can see cost for tickets here (they range from $20-40).
An alternative fun way to see Casa Loma is of course with a group of friends during a Murder Mystery Game, especially if solving puzzles under time pressure is your cup of tea.
Grab a Drink or Bite at Bluebood Steakhouse
Blueblood Steakhouse opens fairly early and is surrounded by scenic windows in the comfort of the classic luxurious decor.
Here in the dining room, you will be sharing space with art pieces by the likes of Warhol, Mr. Brainwash, and even Salvador Dali.
It might be a bit early for dinner but it certainly is a good time for a craft cocktail (or mocktail!). The beverage menu includes a wide range of seasonal drinks (spring menu will launch soon) and restaurant staples ("Once Upon a Time" is a spirit-forward feast for the eyes and your whisky-friendly palette).
If you are feeling peckish or ready for dinner, the Blueblood kitchen highlights many fine cuts of beef and fresh seafood. They also have a very well-balanced Caprese salad with a perfect cheese to tomato ratio – which got two thumbs up from me.
A la carte appetizers start at $20.
Wine and Dine in Style at Don Alfonso 1890
The castle Conservatory and Library rooms are now home to Don Alfonso 1890, the first North American location of Michelin Star Chefs Alfonso and Ernesto Iaccarino, focusing on the fine-tuned flavours of the Amalfi coast.
The menu on this side of the castle is divided into two types, both of which are prix fixe.
There is a Signature Menu that includes seven courses of carefully selected plates reminiscent of modern art pieces and packed with flavour ($180/person).
The A La Carte menu, on the other hand, is a four-course prix fixe: a choice of antipasti, primi, secondi, and a dolci all of which will be hard choices to make ($120/person).
Both menu options can be paired with a sommelier-led wine pairing ($110/person).
Please note that the prices are listed at the time of publication and may change in the future, but for now, I figured they'd be helpful in planning your evening/night!
Experience the Candlelight Symphony
For the month of April Casa Loma is the host to Candlelight Symphony under the artistic direction of Maestro Paolo Busato (who I hear always has a nightcap at Blueblood).
The maestro studied in Paris, Sienna, England, Toronto, and the US (long list, I know) and brings his many years of experience to the castle for a special Night at the Movies performance with a full orchestra.
After checking in the guests travel through an 800ft tunnel (currently exhibiting the history of the symphony at the castle) towards the Carriage Room. The room on the left is a pop-up bar and the intimate room behind the carriage is where the music magic happens.
The small room is outfitted with heavy curtains, moody wall spotlights, and of course, many, many candles setting the scene. With some seats located directly next to the orchestra, the audience is privy to a very intimate experience while listening to hot hits like "2001 Space Odyssey" and "The Way We Were" or the soundtrack to the "Godfather".
The symphony can be packaged with a VIP dinner experience at either of the restaurants (symphony admission is $75, seats assigned on arrival).
If you happen to miss out on the Candlelight Symphony at the Castle make sure to keep an eye out for the summer season of Symphony in the Gardens which happens annually from June through August.
Your Casa Loma Date Night Awaits!
Understandably so these recommendations are certainly not for a weekly occasion – but every now and then it is nice to be treated, or treat ourselves, to a luxurious night out.
Casa Loma is just one example of such an experience. After all, this is a big city, prepared to continually surprise us with flavours, experiences, and sounds.
---
If you appreciated this article, you'll love our newsletter, as well as our Facebook group!
Feel free to join, all are welcome.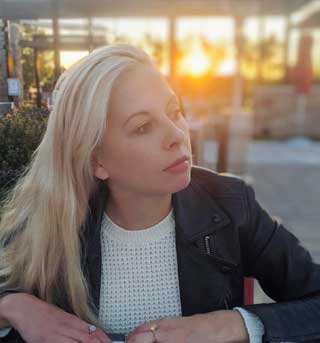 Toronto-based travel blogger and digital content creator on the mission to capture explorations of all shapes and sizes, from a weekend drive to a nearby town to a multi-week immersive cultural experience. Working as a Design Director in emerging tech by day and as a Quip Magazine (a publication that she founded) music journalist in parallel to her travel blog, Paths to Travel, Kateryna brings a unique perspective to her adventures, always searching for soundbites and tasting notes through a lens of a multidisciplinary creative.