There are so many fun things to do in Toronto, whether it's sports, interesting neighbourhoods, museums or setting eyes on popular landmarks! Here are 20 of the most fun activities in Toronto to take note of for your next visit.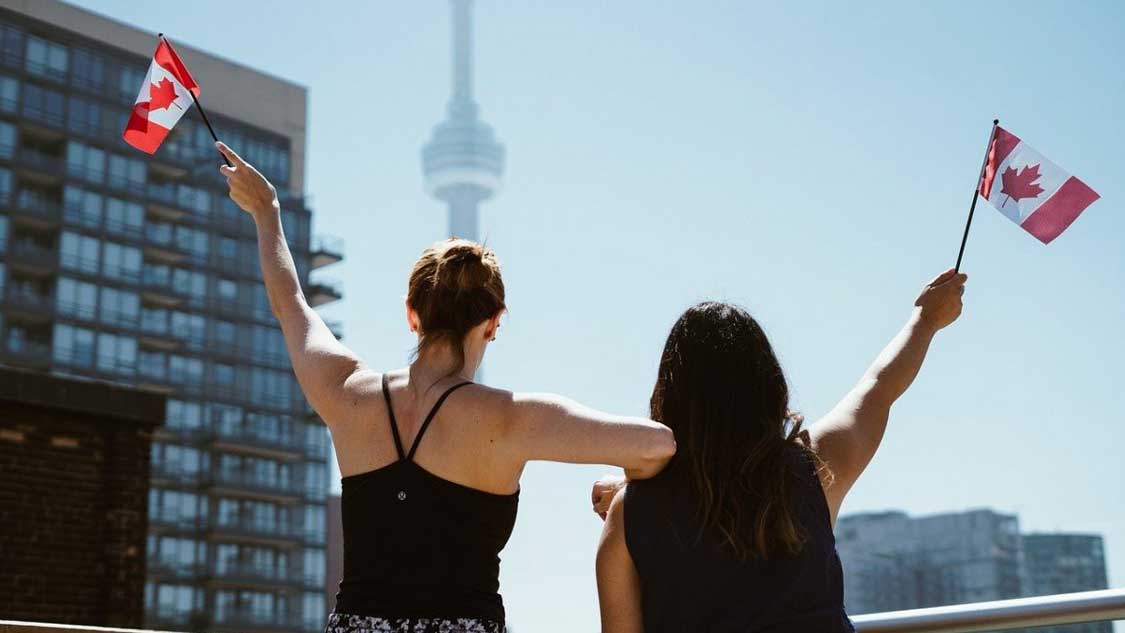 Make no mistake, there are a lot of fun things to do in Toronto. Being the nation's financial hub, Toronto isn't often thought of first through the lens of "having a good time," but it certainly could be. There are no shortage of fun activities in Toronto to suit anybody and everybody.
Toronto has neighbourhoods worth exploring, world-class museums worth appreciating, global cuisine worth tasting, and events worth attending.
There are lots of great things to do in Kingston, and plenty of fun things to do in London, Ontario, but there are certain things in Toronto that you just won't find anywhere else in the province or country.
About Toronto, Ontario, Canada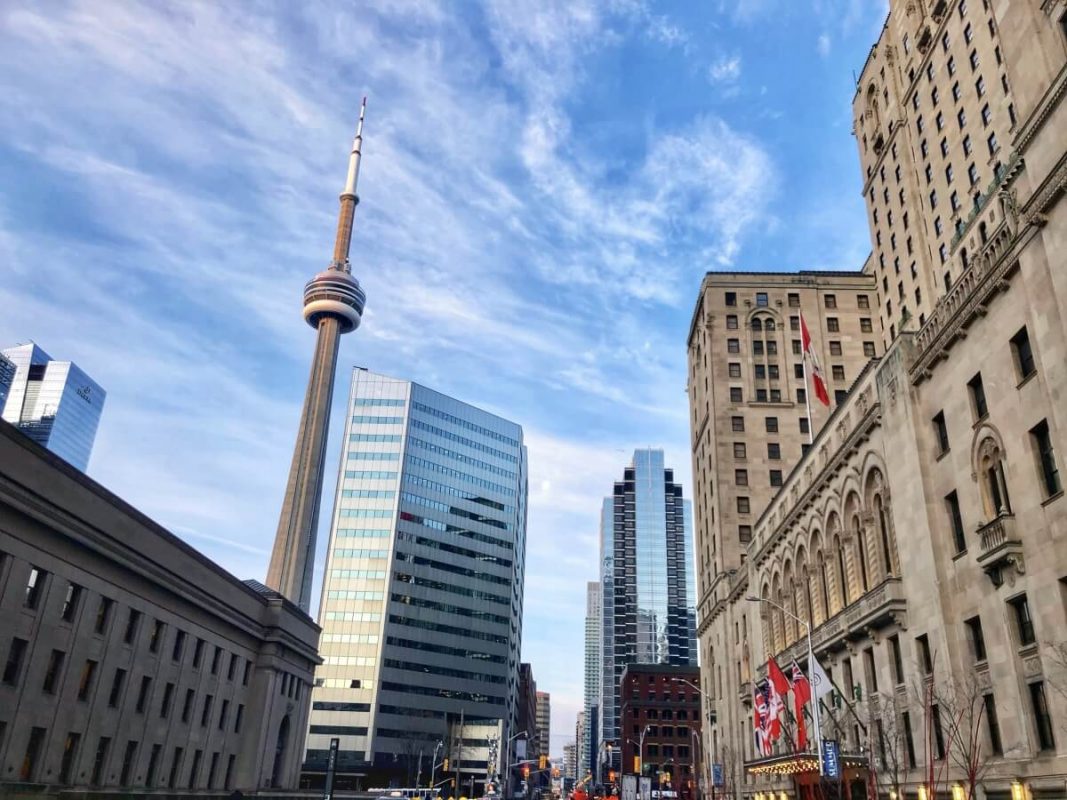 If you aren't as familiar with Toronto as you'd like to be, we're going to give you a quick overview on what Toronto is all about.
Toronto isn't the capital of Canada, of course, but it is the capital city of Ontario. The city tends to have a population of around 3 million in the city proper, which makes it the most populous city in Canada. In fact, in North America, only Mexico City, New York City, and Los Angeles are larger.
The city is big part of a region that's colloquially called "The Golden Horseshoe," and has a population of just under 10 million. It starts in Niagara Falls, and extends west to Hamilton, then northeast to Toronto, and finishes in Durham Region.
You'll also likely have heard of the Greater Toronto Area (or GTA), which has a population of around 6.5 million, and is basically Toronto plus the municipalities of Durham, Peel, York, and Halton.
Toronto is known for its arts and culture, its propensity for finance and business, and its diversity and multiculturalism. It's one of the most multicultural and cosmopolitan cities on the planet.
The Most Fun Activities in Toronto
"Fun" is always in the eye of the beholder but below, we'll run through some of our favourite fun things to do in Toronto, and you can see what suits you well.
Thankfully, there are plenty of fun places in Toronto to choose from.
Visiting Ripley's Aquarium of Canada
In the shadow of the CN Tower in downtown Toronto is where you'll find Ripley's Aquarium of Canada. It has quickly become one of the top tourist attractions in Toronto, and for very good reason.
Believe it or not (we had to say that – it is Ripley's after all), they've used nearly 6 million litres of marine and freshwater to recreate habitats for over 450 species of sea and freshwater marine life! They've truly spared no expense.
In all, there are over 20,000 different creatures here. Now, the Ripley's Aquarium is not only one of the top stops in Toronto sightseeing, but it's also one of the most talked about aquariums on the planet.
"The Discovery Centre" is particularly fun for kids as there are some hands-on activities, plus crowd favourites like clownfish, and the horseshoe crabs.
"The Planet Jellies" exhibit is also something else. It's otherworldly in the best kind of way.
Walking Around Kensington Market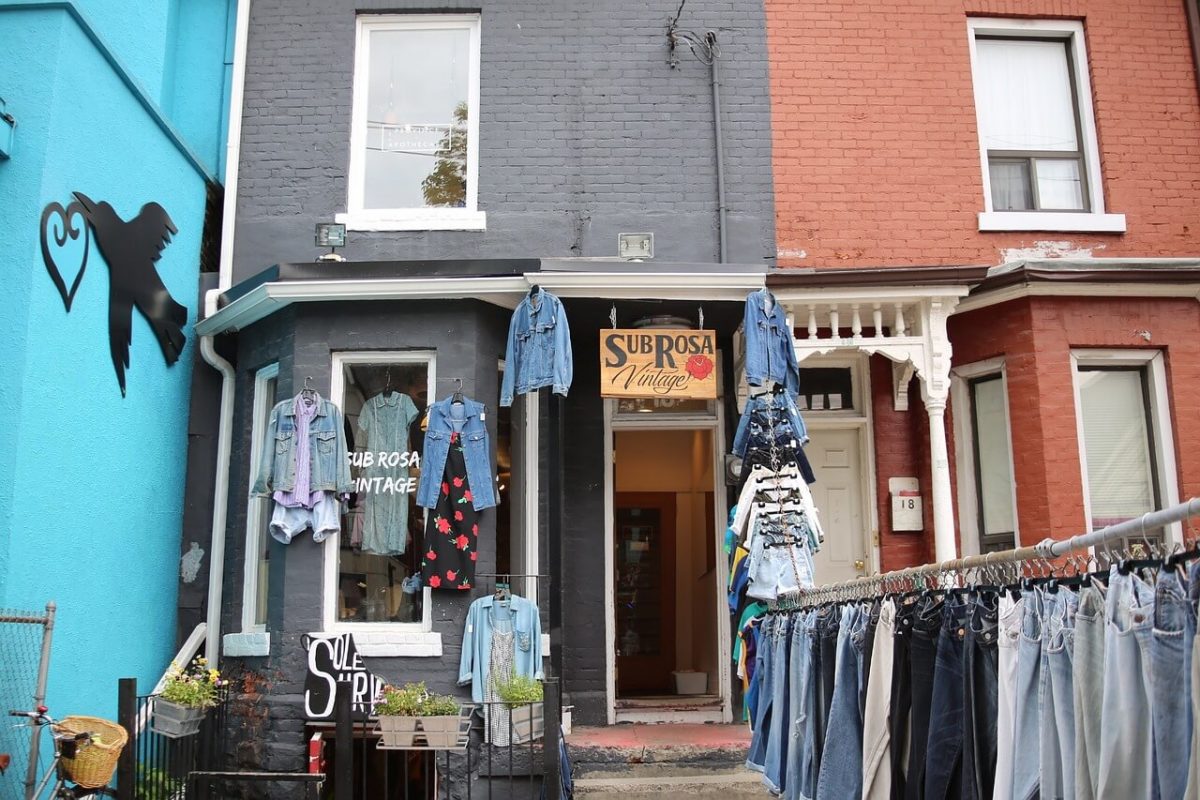 Toronto's Kensington Market neighbourhood is a photographer's dream.
You'd be hard-pressed to find a more eclectic grouping of shops, restaurants, bars anywhere in the city. Add an impressive array of street art, and some seriously interesting people to the mix, and you've got a can't miss area of Toronto.
When you can, we'd recommend choosing a place for brunch, then walking around the neighbourhood with your preferred camera, and ending up at Kensington Brewing Company to reflect on what you've seen.
Often, there's live music and performances to enjoy on the street when the weather is pleasant, particularly on Augusta Avenue.
In terms of brunch, most places in Kensington are worth trying, but we particularly like Trinity Common, The Arch Cafe, and The Dirty Bird Chicken + Waffles.
Enjoy the Past at Casa Loma
Originally home to Canadian financier, industrialist and military officer, Sir Henry Pellatt, Casa Loma is now a well-known museum, offering a unique perspective on life in Toronto at the beginning of the 20th century.
Visitors can check out the ever-changing exhibits and programs, explore the castle's rooms, gardens and secret passageways, and learn more about the upstairs/downstairs life of the former residents. Casa Loma is also home to the Blueblood Steakhouse, a fine dining experience worthy of its castle setting.
Visit Toronto's Diverse Neighbourhoods
A recent study proclaimed Toronto the "Most Multicultural City in the World." With over half of its population born outside of Canada, you'll find over 250 different ethnicities and 180 different dialects spoken in the city. Several of the various nationalities have grouped themselves in vibrant cultural districts, including Chinatown, Koreatown, and Greektown.
Each of these neighborhoods offers a rich cultural experience, including delicious cuisine and cultural events and festivals unique to each community. Pick a nationality and you'll surely find a proud and colorful enclave somewhere in the city.
Appreciating the Hockey Hall of Fame
Toronto, as we all know, is hockey crazy. We're happy to say that the province is equally as hockey crazy.
The NHL is typically made of 50% or so Canadian players at any one time, and around 40% of those players hail from Ontario. If any of those players end of being truly great, they'll end up being celebrated at the Hockey Hall of Fame – one of the most fun places in Toronto to visit.
Toronto's Hockey Hall of Fame is dedicated to telling the story of the great game of hockey, and it does that by showcasing the most famous moments, players, artifacts and more.
It has 15 different exhibit areas which cover over 50 thousand square feet. If you like hockey, then it's a foregone conclusion that you'll like this spot. Plus, you're only going to find this place in Toronto!
Heading On Up the CN Tower
Toronto's beloved CN Tower was the tallest freestanding structure on the planet until 2007. Now, 8 other buildings around the world are taller, but the CN Tower is still the tallest in the western hemisphere.
You can buy tickets to head up to the LookOut Level, make reservations to eat at the restaurant (called 360), or be a true daredevil and try out the EdgeWalk (can you see the person hanging off the edge in the photo?).
As with some other prominent Toronto attractions, The CN Tower has currently altered the way it does business in light of all that's going on. So, check out their website before planning your visit to get the latest information.
Ferrying Over to the Toronto Islands
Also known simply as "The Island," to Torontonians, the Toronto Islands are a collection 15 or so islands in Lake Ontario.
The views of the Toronto Islands are very pleasant, but it's the views from the Toronto Islands looking back towards the city that are truly renowned.
There's plenty to do over on "The Island." Centreville Amusement Park is probably the most noted attraction as far as family activities in Toronto are concerned.
There are also many beaches to swim at, including a clothing optional beach at Hanlan's Point (Perhaps a little less family friendly).
We'd strongly recommend renting bikes to explore the island, but you can also rent canoes and kayaks if you'd rather be on the water. You can find out information as to what's currently operational (ferries, rentals etc.) on the island website. It will, of course, be seasonally dependent (particularly as it relates to the nude beach).
Hang Out in Trinity Bellwoods Park
An absolute oasis in the heart of the city, Trinity Bellwoods Park in Toronto's west end offers sun, shade, and is a local hotspot year-round. The park offers bike paths, tennis courts, baseball fields, an off-leash dog park and more.
The best time to visit is the early spring, when Instagrammers flock to the park's grove of Sakura Cherry trees, which produce pink clouds of beautiful blossoms.
No question, Trinity Bellwoods is one of the best parks in Toronto.
Wandering Through the Royal Ontario Museum
The Royal Ontario Museum, or "ROM" as it's often called, easily makes a list of the most fun places in Toronto because of their focus on making learning enjoyable.
The exhibits themselves are interesting, but it's the little touches, such as "The Bat Cave," that makes the ROM such a good time. They want the learning that's done there to feel hands on and engaging.
"The Gallery of Chinese Architecture" is not to miss. You should also ensure that you visit "The Eaton Gallery of Rome," and the "James and Louise Temerty Galleries of the Age of the Dinosaurs." Beyond that, let interest guide you.
As with many other Toronto museums at this moment, you should check about your ability to visit around the dates you were looking for. By the way, the Royal Ontario Museum also has a substantial "ROM at HOME" section of their site that's great for kids.
Enjoy the Sunset at Queens Quay
Queen's Quay Terminal is located in Toronto's waterfront district and is a hub for shopping, dining, and entertainment. With stunning views of Lake Ontario (especially at sunset), the area offers a variety of activities for visitors year-round.
In the spring and summer, I'd recommend a stroll or a bike ride along the boardwalk before stopping at a local restaurant to watch the sun sink. In the winter, you can enjoy the festive holiday market, complete with ice skating and seasonal treats.
Attending a Toronto Sporting Event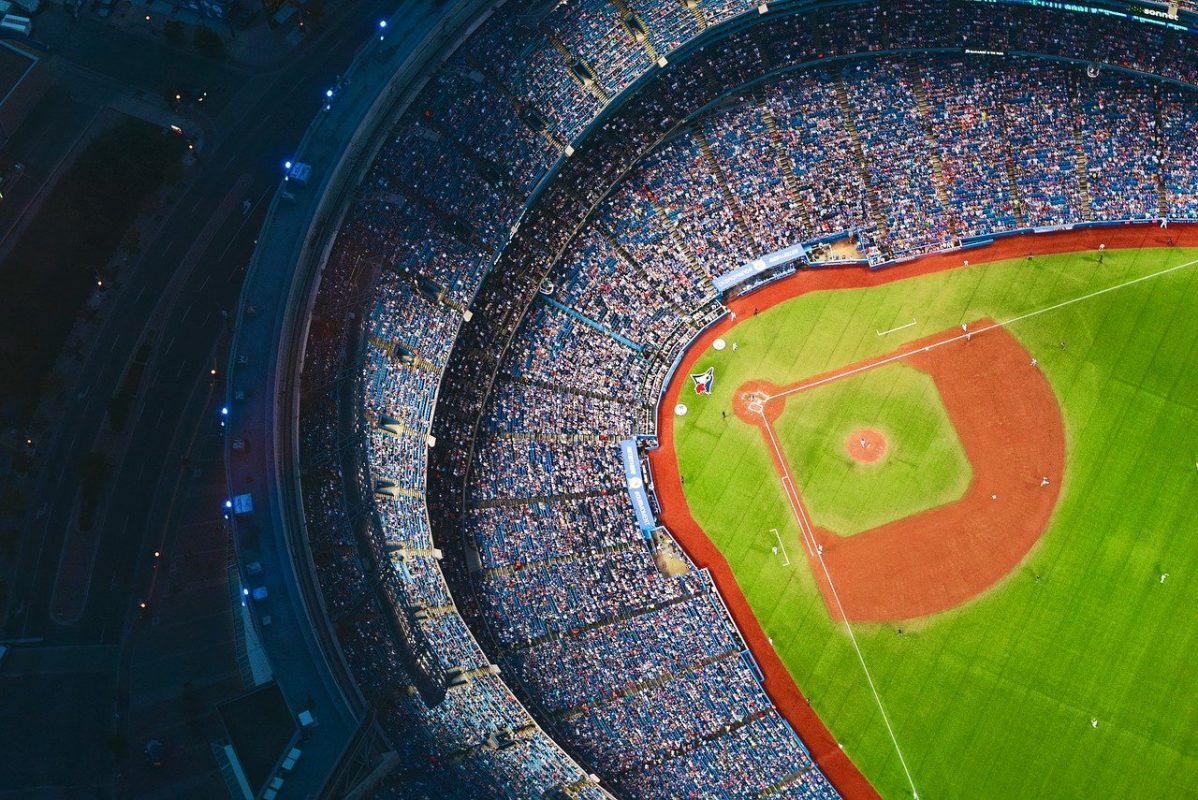 This is absolutely one of the most fun things to do in Toronto because it's an easy way to tap into the city's passion!
You can check out the Toronto Raptors, and Toronto Maple Leafs at Scotiabank Arena, the Toronto Blue Jays over at the Rogers Centre (which we many still call the SkyDome, its original name), or Toronto FC (TFC) at BMO Field.
If you can't get one of the big tickets in town, you can certainly check out the Toronto Marlies (AHL), the Toronto Six (National Women's Hockey League), the Toronto Rock (lacrosse), or the Toronto Arrows (rugby).
Each respective league and facility will open up these opportunities to fans as they see fit, so keep your tabs on what's up and running for your visit.
Snapping Some Photos in the Distillery District
If you're tired of Toronto traffic, then this pedestrian only area might just be for you.
Before it was a Toronto attraction, the Distillery District was primarily used to film movies and shows. That's because the area has more than 40 heritage buildings and ten streets connecting them. That makes it the largest grouping of Victorian-era industrial architecture in North America.
Visiting the Distillery District is one of the most fun things to do in Toronto because it's like nowhere else. You'll go from feeling like you're in the heart of a modern metropolis, to feeling like you're on the set of Chicago or Gangs of New York.
There's plenty of shopping, restaurant options, and art and culture to be celebrated.
We'd recommend getting a pint or two at Mill Street Brew Pub, and if you're looking for a bite to eat, you won't go wrong with El Catrin Destileria. Around the holidays, there's also no better place to be than the Distillery District. Drinking mulled wine and appreciating Christmas cheer at a Christmas market? Now that's really one of the most fun activities in Toronto!
If you want to do something different, try a haunted walk in the Distillery District!
Walk Under Toronto on the P.A.T.H.
Did you know that under Toronto's bustling streets, there's an underground pedestrian walkway that spans over 30 kilometres and connects over 50 buildings in the downtown core?
Look for a P.A.T.H. sign, and head down the steps or escalator to find your way to a variety of shops, hotels, restaurants, and landmarks, including the CN Tower, Union Station, Toronto City Hall, and the Eaton Centre.
The P.A.T.H. is the largest underground shopping complex in the world and it's a great way to stay warm while you navigate the city during the colder months.
Enjoy the Energy of Young-Dundas Square
Right in the heart of Toronto's downtown, Young-Dundas Square is a vibrant public space year-round. Across the street from the Eaton Centre, the Square is a central, easily identified place to meet friends, enjoy the dancing fountains, take advantage of free Wi-Fi, or catch a free concert.
Check ahead to see what's going on – the square regularly hosts festivals, movie screenings, and art installations. There are plenty of shopping and dining options nearby making it a popular destination for locals and tourists alike.
Checking Out the Art Gallery of Ontario
The Art Gallery of Ontario, often called "the A-G-O," is a masterpiece both inside and out. It's located on Dundas Street West in the heart of Downtown Toronto, it's a Toronto sightseeing must at this point.
Many Ontarians don't realize that the AGO is actually one of the largest art museums on the continent. It makes sense when you realize they're utilizing a whopping 500 hundred thousand square feet! They've got galleries, studios, event spaces, a gift shop, a library, archives, a lecture hall, workshops and more. You name it, they've probably got one.
The permanent collection contains nearly 100 thousand works. We're awfully blessed to have an institution like this in our province!
Learn about Trains at the Toronto Railway Museum
The Toronto Railway Museum is a must-visit attraction for any train enthusiast or history buff.
Located in the shadow of the CN Tower, visitors can climb aboard historic rail engines and cars stored in view of the historic John Street roundhouse. Inside the museum are interactive exhibits including an opportunity to learn to drive a train using a simulator.
In the summer, a miniature train takes visitors on a tour around the park. The museum is a great place for young and old to experience Canadian railway history.
Exploring the St. Lawrence Market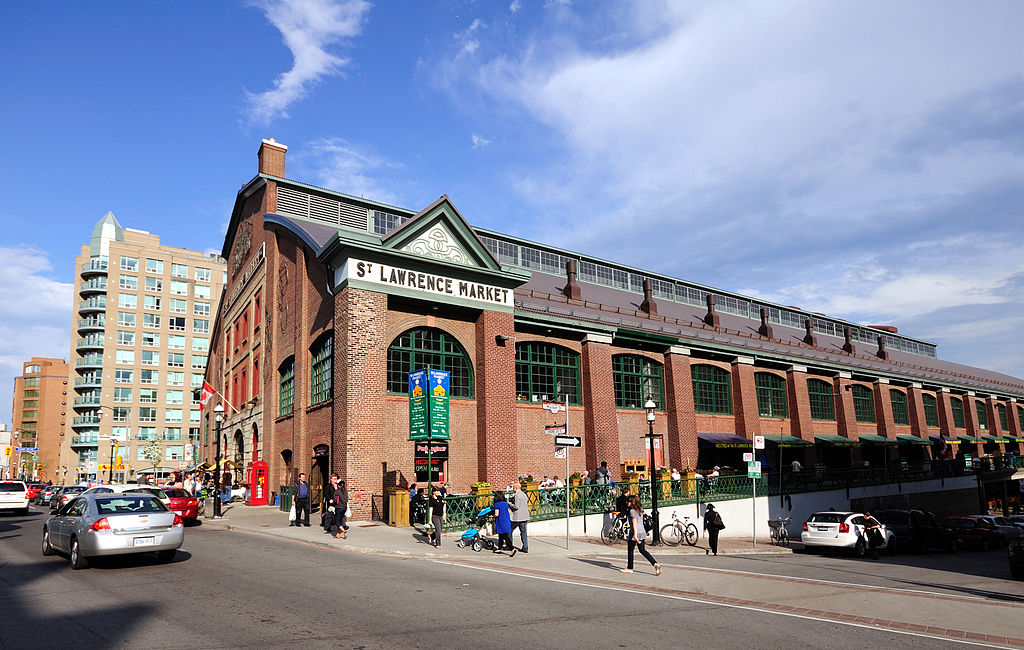 The St. Lawrence Market is Toronto's most famous public market. Making your way though the market on a weekday or weekend morning has to be considered one of the most fun activities in Toronto.
It's worth noting that the market is technically made up of two buildings – St. Lawrence Market North and St. Lawrence Market South. It's fair to say that the south building is more famous, and where you'll spend most of your time.
You'll want to check current operating hours before visiting, but as of now, the market is open Tuesdays to Fridays from 9am-5pm, Saturdays from 5am-4pm, and is closed on Sundays and Mondays.
Have a good wander and see all that's available, but don't leave without getting a peameal bacon sandwich at Carousel Bakery. You'll thank us later. If food is your focus, we've got a guide on visiting St. Lawrence Market for food lovers!
Do Some Skating!
In the winter, Toronto offers two exceptional opportunities to skate outdoors. From December through March, visitors can skate on the frozen reflecting pool in the shadow of Toronto's City Hall. The Nathan Phillips Square rink is a historic tradition, having operated for more than 60 years. Offering both skate and helmet rentals as well as sharpening services the rink is framed by the Freedom Arches and decorated for the holiday season.
For those not looking to skate in circles, The Bentway Skating Trail winds a 220-metre trail underneath the Gardiner Expressway. The Bentway also offers skate and helmet rentals, as well as skating lessons!
Winter in Toronto can be fun, believe it or not!
Walk the Boardwalk at The Beaches
Named for the four Lake Ontario beaches that make up the shoreline, the Beaches is one of Toronto's most popular neighbourhoods. Despite being close to the downtown, there's a quaint community vibe in The Beaches. Take a walk or bike ride along the expansive boardwalk and stop for a picnic.
Be warned though – the beach is a local hot spot and can get very crowded, especially in the summer. If you don't want to swim here, know there are plenty of other places to swim in Toronto.
There Are Plenty of Fun Places in Toronto!
Regardless of how you like to have fun, there's something in Toronto for you. It could be taking in a energizing hockey game, or it could be a quiet walk through a museum, but whatever you're looking for, it's here.
These suggestion are, of course, just the tip of the iceberg. There are opportunities to do some standup paddle-boarding in the summer, to catch the salmon run as we head into fall, or go ice skating in winter.
If you're looking for something, you can likely find it in the Six. And we hope we've helped guide you towards a wonderful visit to Toronto!
Are there any fun activities in Toronto that you think we missed? Drop a comment below or head on over to our amazing Ultimate Ontario Facebook Community to share your favourite spots.
Christopher Mitchell is the Cofounder of Ultimate Ontario. He's visited over 80 countries, and has lived on 4 continents, but now has his eyes set squarely on exploring this incredible province, and helping others do the same.