Toronto is a city that's known for its live music offerings, but it can be overwhelming to know where to start. That's why Ultimate Ontario contributor Liisa Ladouceur is here to break down which venues you should have on your radar.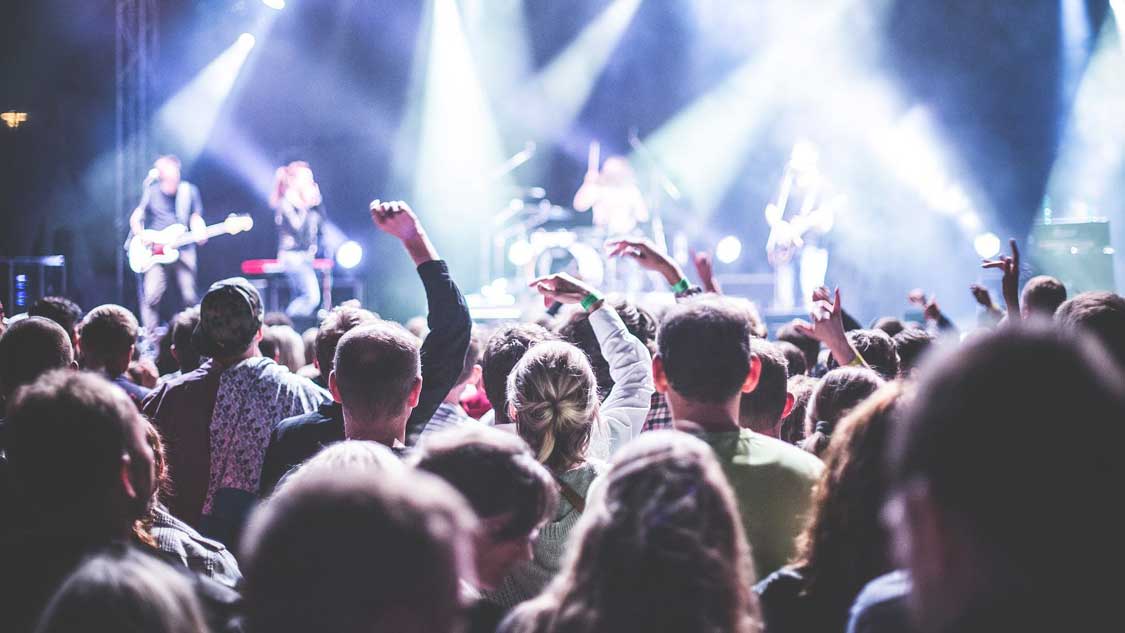 If you're a fan of live music, Toronto is a city that offers some of the best in the world. And just like our food scene, our music scene is incredibly diverse. You'll find artists from here and everywhere performing pretty much any musical style every night of the week.
And while Toronto's amphitheatres and arenas attract the top pop tours (with the high ticket prices to match), our smaller venues are bursting with world-class talent at an affordable price. Plus, most weekends in summer offer a variety of live music for free.

Here are some of the top venues to find great live music in Toronto.
Toronto's Live Music Venues to Have on Your Radar
Checking out live music venues in Toronto is a great way to get better acquainted with Canada's largest city. Whatever you're looking for, you'll find it, whether that's an intimate venue or a massive stage. And, naturally, you'll discover all sorts of different artists at these respective venues. Happy club hopping!
Massey Hall
It's officially a National Historic Site of Canada, and with good reason. Music history is made in this theatre, an architectural gem in the heart of downtown. Built-in 1894, Massey Hall attracts the best live performers in the world, both legacy and emerging.
It was the site of a famous all-star jazz concert with Charlie Parker and Dizzy Gillespie in the 1950s, recorded and released as Jazz at Massey Hall. Neil Young, Blue Rodeo, and Rush recorded live albums here, too. And it recently got a face-lift, a major restoration of its beautiful domed roof and stained-glass windows, with reconfigured seating, more places to grab a drink during intermissions, and even the option to remove seats on the floor for certain shows.
For many music fans, going to Massey Hall is a bit like going to Church – the building is part of the show. Find upcoming show listings here. (178 Victoria Street, corner of Shuter Street just east of Yonge Street, and steps from the Eaton Centre.)
Ticket buying tip: Massey Hall has their own ticketing system, so you don't need to use Ticketmaster. You can even walk up to the box office on the night of the show and see what's available.
History
It takes a lot of, ahem, presumption to name a brand new venue "History," – but this club was launched in fall 2021 by Toronto's mega star Drake and behemoth concert promoters Live Nation, neither of them short of confidence.
It's quickly become the place to catch not only hip-hop and R&B acts but the hottest upcoming pop, electronic, and indie artists. The vibe is fully modern – the bars are cashless, the washrooms are unisex, and they rent out private booths with VIP service. If you're looking to party with your friends to your favourite songs, this might be the place. It's also one of the few major entertainment venues on the East side of town, about 7km from the city centre. Find upcoming show listings here. (1663 Queen Street East, west of Coxwell Avenue.)
The Horseshoe Tavern
The sign says, "Legendary Horseshoe Tavern," but locals just call it "The 'Shoe."
This low-ceilinged, checkerboard-tiled floor rock 'n 'roll bar is a stalwart of the Queen Street West arts scene, hosting live music since 1947. In the front room, you'll see photographs and vintage flyers of past shows — many legends of country, rockabilly, punk, and alternative music played this place on their way up. You can catch the next big things here for around $10-$25, and look for Nu Music Tuesdays, which offers a night of indie bands for no cover. 19+ Show listings and tickets here. (370 Queen Street West, corner of Queen St W & Spadina)
The Cameron House
Just down the street from the Horseshoe is another Queen Street West landmark for live music and good company.
The outside is covered in murals and other graffiti. Inside is an intimate bar (capacity 60) with two performance spaces – a front lounge and a back room. It's knowns for its artists' residences, where acts can build an audience with weekly performances. You might get a singer-songwriter who lives upstairs, you might get a Mariachi band.
The cover is often Pay-what-you-can into a hat that's passed around during intermission. If you like to feel like you've stumbled into a local secret, poke your head into the Cameron House. 19+ (See what's on here. 408 Queen Street West, just west of Spadina)
Lula Lounge
If you like dinner and dancing with your live music, and Latin rhythms are your jam, this restaurant in the city's West End, not far from Little Portugal with the colourful marquee, has you covered.
You can pre-book packages including dinner, dancing lessons, and the show, or just come for the live music. Nights like Cuban Fridays and Salsa Saturdays are always hot, hot, hot. 19+ Show listings and reservations here (1585 Dundas Street West, near Brock Avenue.)
Danforth Music Hall
Another good bet for international touring acts, especially alternative rock and metal, but they really book every style.
The Danforth is a mid-sized venue on the East Side with good sound and sightlines — it used to be a movie theatre. Choose from general admission floor or balcony seating. In addition to the bar, they also sell popcorn and candy in the lobby! See upcoming concerts here. (147 Danforth Avenue, steps from Broadview subway station.)
In addition to these great year-round live music venues, Toronto has a whack of free music festivals and shows in the summertime at these family-friendly open-air spots.
Harbourfront Centre
You can't beat the views or the price. This arts and culture centre right beside Lake Ontario brings in top talent from around the world for free concerts through June, July, and August.
See North African blues guitarists, Icelandic DJs, Caribbean steel pan bands, and more. The outdoor stage has general admission seating and is covered. Check what's on here. (235 Queens Quay W)
Music Garden
Just west of Harbourfront Centre, The Toronto Music Garden is a lovely attraction on its own but even better with live classical music. Visit Thursday at 7 pm or Sundays at 4 pm in the summer to catch local solo performers or small ensembles for free. See the schedule here.
CNE Bandshell
The Canadian National Exhibition is an annual tradition in Toronto in late August, a sprawling fair for food, amusement park rides, shopping….. and concerts.
The CNE Bandshell was built in 1936 in an art deco style, and it's a pity that it was only used during "The Ex." But for two weeks every summer, for the price of CNE admission, you can catch crowd-pleasing performances by some pretty fun nostalgic acts every night. Seating is general admission, first come, first-come-first-served, rain or shine. Check the schedule here
Yonge and Dundas Square
What Toronto likes to think of as its version of Times Square or Picadilly Circus, Yonge and Dundas Square is a plaza surrounded by huge electronic billboards, crowds of tourists, street hawkers, and assorted oddities on the daily.
There's also a stage for free concerts that bring in a variety of talent as part of our biggest festivals, such as Pride, and Luminato. You can sometimes see huge acts here for free. But you'll have to stand. See if there's a show here.
Other Live Music Venues in Toronto to Consider
Of course, with a city of Toronto's size there are almost too many live music venues to count. So here are ever more spots you might want to think about when you're figuring out where to see some live bands Ontario's capital.
The Dakota Tavern: A beloved Toronto basement venue that's been around for almost 20 years. It's a got small stage, but the musicians playing it are often big names doing new material in small rooms. They've also got southern-style pub food if that's your thing (though I've never seen anyone eat at the Dakota during a live show!)
The Opera House: One of the most well-known and popular venues largely due to their 12,000 square foot plus-sized concert hall. A good place to look for rock, metal, and punk artists.
Lee's Palace: If you're walking past Lee's Palace, you can't miss it, as it's got a very bright, colourful exterior covered in local artist murals. It's a rock club through and through and has been serving the nearby University of Toronto students since 1985.
The Rex Hotel Jazz & Blues Bar: This is probably the most famous jazz venue in Toronto, and many of the brightest names in Jazz have taken the stage here at some point. That makes sense when you consider that they often have about 20 shows a week!
The Phoenix Concert Theatre: Part nightclub, part concert venue, but often attracting big names simply because they've got almost 20,000 square feet of space to play with.
Velvet Underground: A Queen St. W. hangout where DJs spin the night away some nights and alt-rock and metal bands play others.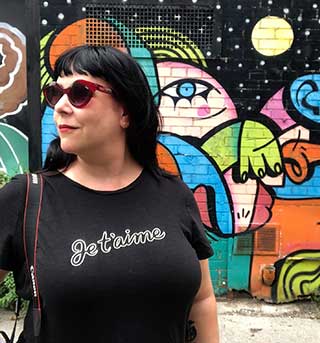 Liisa Ladouceur is a Toronto-based writer who believes adventure doesn't have to be far away – it's about curiosity and wonder. She runs the travel blog LiisaWanders where she shares lessons learned while seeing the world.