Pickering Museum Village offers visitors a chance to step back in to experience what Durham was like 100 years ago.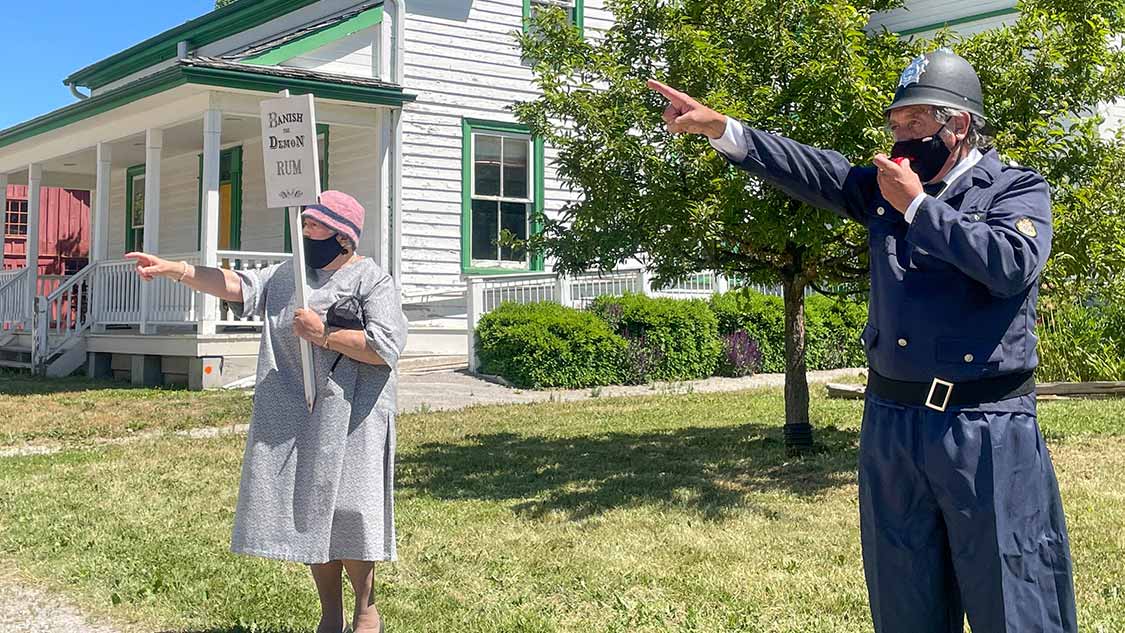 Just minutes from Toronto, Pickering Museum Village is a place that offers visitors the chance to step back in time. Visits to this fun and engaging re-enactment village combine incredible history with live-action characters to take visitors on a journey through life east of Toronto 100 years ago.
The museum offers a wide selection of experiences that range from haunted walks to on-hand accounts of life in prohibition era Pickering.
These tours, which are fun for all-ages make for an incredible outing that combines a little education with lots of fun and excitement.
What Is Pickering Museum Village?
Pickering Museum Village which cosies up to the banks of Duffins Creek in the village of Greenwood along HWY 7, is Durham's largest living history pioneer village. The village is created from a collection of 19 heritage buildings from the region that were all built between 1810 and 1920. They are all arranged in a way that mimic life in the region more than 100 years ago.
Within Pickering Museum Village you'll find a blacksmith's shop, a general store, a chapel, an inn, a barn, and heritage houses. And wandering around the village are costumed re-enactors who are on-hand for guided tours or to answer any questions you may have about Pickering life in settler times. In fact, if you want to chase history through the province, you can start in the days of the Voyageurs in Fort William near Thunder Bay, move on to the early 1800s at Upper Canada Village near the Thousand Islands, and then move on to the late 1800s/early 1900s at Pickering Museum Village near Toronto.
Pickering Museum Village Tours and Guided Experiences
Pickering Museum Village is a one-stop shop for experiences in Pickering. They offer a huge range of experiences and things to do that vary by season or the day of the week. You could completely visit the musuem a dozen times and have a different experience each time you visit.
Whether you're an Anne of Green Gables fanatic, or a lover or authentic, homemade ice cream, you'll more than enough things to do at Pickering Museum Village to keep you coming again and again.
Here are some of the experiences currently on offer. Of course, schedules always change, so please reach out to the museum via their website to confirm what is happening right now.
Roaring 20s Drive-Thru
Jump back to the 1920s when life in Pickering was DRY! That's right, while surrounding towns such as Ottawa and Toronto voted to let the taps flow, Pickering locked down the booze and supported prohibition.
This fun drive through, dubbed "The War on Whisky" tours through south Durham wheren you'll learn all about what was happening in the 20s, you'll meet the local puritans who wanted to keep the county alcohol-free, and you'll also meet the smugglers and booze-runners who kept the pints filled, sometimes with dire consequences.
These tickets run as a timed entry experience, so book ahead and prepare for a great time. You can check this video that I made of the event.
The Anne Experience
You don't need to travel all the way to Prince Edward Island to learn about Anne of Green Gables. This behind-the-camera tour explores the set of various Anne productions over the past 40 years.
Guests will enjoy a picnic lunch while learning all about how the village was transformed into the world of Anne of Green Gables. It includes an audio tour that explores the houses and the historic fashions from the days of Anne. You'll also be treated to a delicious picnic lunch, perfect to enjoy in the shade of one of the mature trees on site.
Haunted Ghost Walk
Nothing beats a little late-night scare, and the Pickering Museum Haunted Ghost Walk is the place to get your spook on. On this guided walking tour of the village you'll learn all about the paranormal history of ghosts and spirits along with stories of the dark past and tragedies in Pickering's past.
This one-hour program is sure to set your hair on end as you walk among the streets of historic Pickering Museum Village wondering what is around each corner or hiding in the dark shadows.
Friday Evening Ice Cream
Everything can be made better with ice cream, and that includes Pickering Museum Village. This friday night family event let's you gather together to learn all about how to make ice cream from scratch. Costumed interpreters will walk you through the process, sharing fun stories along the way. And at the end, you'll get to dig into your own hand-made dairy delight.
Now It's Time to Experience Pickering Museum Village For Yourself
This incredible live-action museum in Pickering, Ontario is a sure-fire way to combine education with summer fun. There are many more exciting activities offered at the museum. Please check out their website as more are added all the time. Many of these local businesses and restaurants are anxious for visitors after a tough year. So let's support local and make the most of your Blue Mountains adventure.
Do you have a favourite attraction or restaurant in Ontario? Head over to the Ultimate Ontario Facebook Community and join the conversation! You'll find an amazing group of people passionate about Ontario and who love to share their local secrets.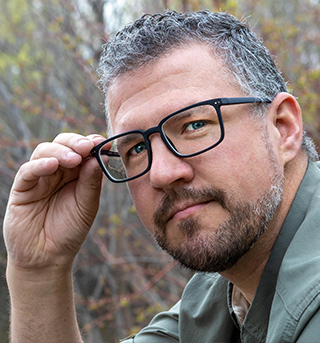 Kevin Wagar is a founder and editor of Ultimate Ontario. He has been working in the travel media industry since 2015 when he founded his family travel website Wandering Wagars – Adventure Family Travel.
Over the years Kevin has developed a deep love for his home province of Ontario and aims to showcase the incredible experiences and amazing small businesses found within it.