Two of our Ultimate Ontario contributors (and wellness experts), Diana Ballon and Chris Ryall, visited the stunning Pearle Spa in Burlington to look at how spa experiences differ for men and women, and why they both got a lot out of this particular visit.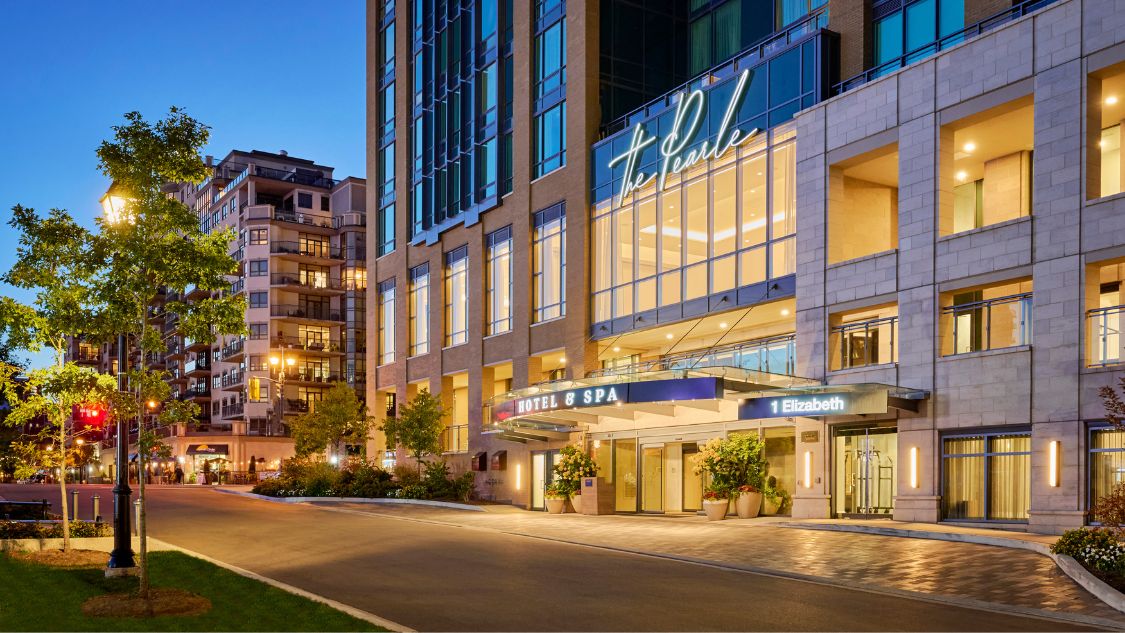 ---
Spas go back literally thousands of years. More than 2,000 years ago, Roman soldiers returning from battle relied on healing baths to soothe their tired muscles and combat wounds. But it was the Greek philosopher Hippocrates who, as one of the first spa enthusiasts, said that "The way to health is to have an aromatic bath and scented massage every day." That was in the 5th Century B.C. But the same is true today. And we couldn't agree with Hippocrates more.
Although men were the first ones using the baths thousands of years ago, in the modern spa era, most spas — especially in North America — have catered more to women. Just look at reading material in a spa. Women's fashion and beauty magazines dominate and there's not a golf, business or men's health publication in sight.
Thankfully in recent years things have changed. Spas are beginning to address the needs of men and all gender identities, and provide services that are increasingly focused not just on beauty and pampering, but overall wellness.
It's Time for Gender Harmony at Spas
The idea for this column emerged over an Italian pizza lunch in west Toronto and subsequent discussions and emails. We wanted to use a his/her approach to not just describe the spa experience and its facilities but to share our experience from a male and female perspective.
Are there more amenities for women, or are men treated the same? Are there treatments and skin products specific to guys? Are the furnishings, colours and design too feminine? Are the facilities co-ed or separated? We want to give readers the opportunity to assess is this the right spa for them no matter what gender they identify with.
Chris & Diana – Spas Unite Us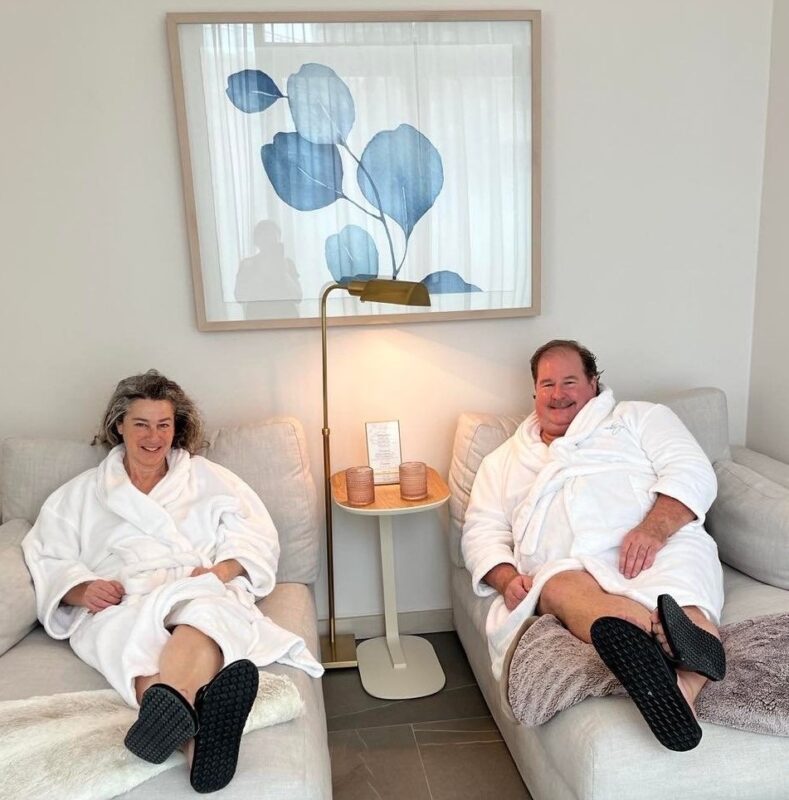 A little about us.
In the last 30 years, Chris has visited spas in more than 80 countries on six continents. He's still hoping to go to Antarctica and enjoy penguin back-walking treatments. Chris has experienced a range of treatments from four-handed and chocolate massages to caviar and diamond facials, whiskey pedicures, fish-infused wraps and Temazcals — and in settings from Tahitian mangrove forests, Sedona's red rocks to overlooking the Serengeti. Along with his own spa experiences, he is a judge of the Canadian Spa & Wellness Awards and a graduate of a Spa Management & Operations Wellness program. Chris lives and breathes spas and is a passionate advocate in getting more men to the spa.
Diana has a solid background in health and wellness that includes spa treatments as well as fitness, yoga, hydrotherapy and other healing offerings now available at destination spas. Diana has attended fitness, yoga, wellness and psychedelic retreats in North America and Mexico that incorporate everything from massages to Nordic trekking, breath work, nutritious food, sound healing, Qigong and inspirational talks on topics ranging from healing your inner child to vegan cooking.
Together we are uniquely positioned to give this gender-based perspective. As friends, fellow writers and spa/wellness enthusiasts, our combined perspectives provide what many modern spa visitors are seeking, which is a social hub for friends, family and couples of all genders to meet up and experience treatments, whether that be for pampering, destressing or to soothe painful aches and boost our immune systems. While you're at the spa, use the fitness room, have a swim, soak in a jacuzzi, and sweat in the steam room and/or sauna. Many spas now offer a wide range of facilities, as well as a full menu of healthy food options and drinks – and, yes, even cocktails.
Make a day of it by yourself, as a couple or with your friends and family. We want to give you the goods on what to look for when choosing a spa, questions to ask, and what to expect.
Spas r' us!
Lakefront Relaxation – The Pearle Hotel & Spa – Burlington, Ontario
Location, Location, Location
The Pearle Spa is located in Burlington, half way between Toronto and Niagara Falls, and is on the second level of The Pearle Hotel, which is part of Marriott's luxury Autograph Collection. The hotel overlooks Lake Ontario, with the waterfront trail, Spencer Smith Park and — within easy walking distance — streets teeming with restaurants, cafes and boutiques.
Who Visits?
Spa guests are primarily locals from the Burlington and Oakville area, but increasingly aficionados of luxury Toronto spas are discovering that they can make an easy day of it by driving or taking the Go Train without the traffic and expensive parking! The hotel is located just a few minutes from the Burlington and Aldershot Go Train stations. During our visit we saw spa guests in their 20s to their 60s, both couples and solo females.
If you're interested in booking your own relaxing wellness getaway, and staying at the Pearle Hotel and Spa, click here.

The Pearle Hotel and Spa is also very popular for weddings, corporate functions and bachelorette parties.
Women make up about 80% of the spa's clientele, according to spa manager Tavia Wilson. However, she says they are seeing an uptick in male guests since changing their menu to include treatments that cater more to men with sporty descriptions like "The Performance Facial."
Treatment names like this not only attract men who are more likely to feel comfortable in a soccer field than drinking cucumber water in a room with floral wallpaper. They also recognize health and experiental differences between the genders. For example, the characteristics of a man's face and neck area are different than a woman's, like a man may have razor burn, and ingrown hairs on their face and, well, a woman may not. So services need to reflect that.
"Amen to making treatments different for men and women," says Chris. "Too many spas just insert the word 'Men' before facial and call it a day. Many spas I've been to now report an almost a 50-50 male/female clientele so treatments need to acknowledge the gender differences."
Wilson explains that male guests tend to purchase skincare products at the spa differently. Women will browse, ask questions and then buy. Men tend to quickly look for what they want and make a quick exit.
Spa Design and Facilities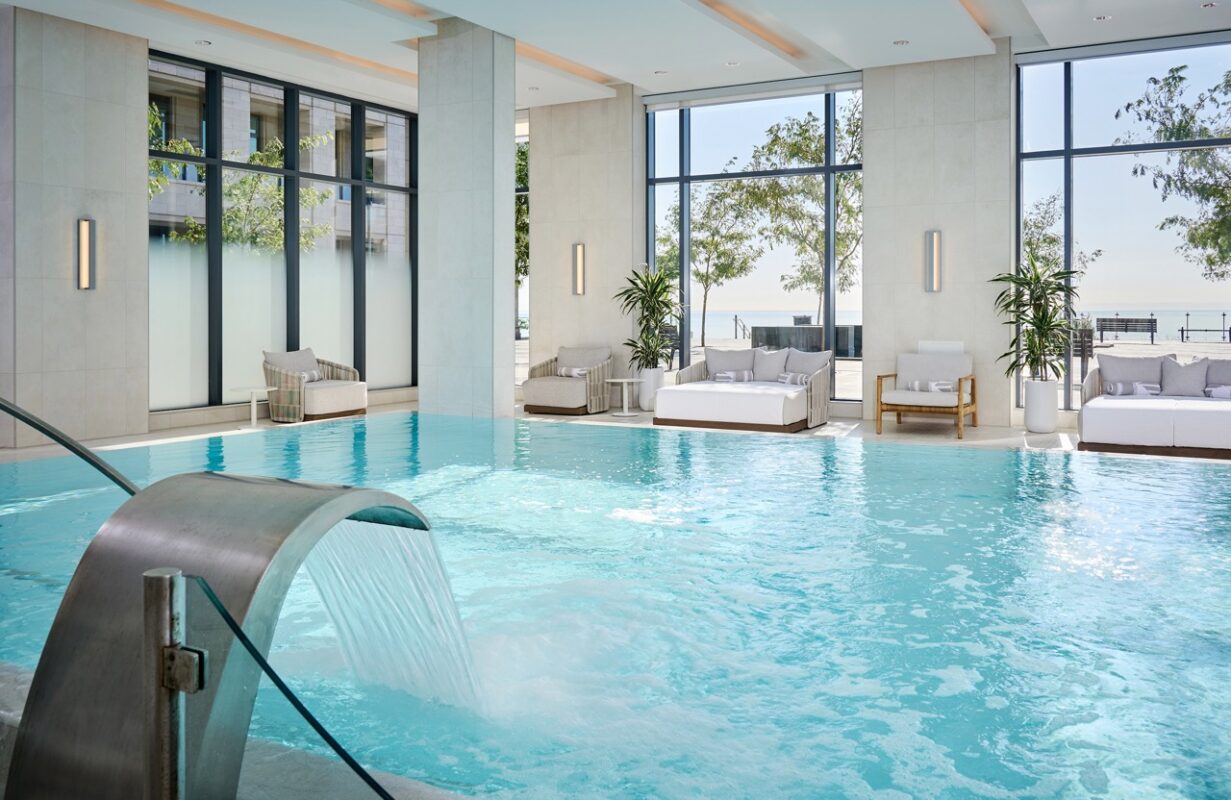 Rather than the more standard feminine design motif, the colour palette and furnishings at the Pearle Spa are more gender neutral, with whites and beige throughout the space, along with light touches of blue (mainly in floral paintings) and green leafy plants, primarily in the co-ed lounge. The spa was designed by Toronto-based Studio Munge, which has lent its design talents to luxury condos, hotels and spas in Canada, the United States and Asia. The space feels welcoming to men as well as women, without danger of it being mistaken in any way for a man cave!
The spacious co-ed lounge is furnished with plush cozy chairs and couches, side tables and blankets. There is a Hammam steam room, indoor infinity pool, a retail space with skincare products for sale, nine treatment rooms (including two couple's room), and a nail bar with four manicure and four pedicure stations, a fitness centre, and locker room with showers.
Wellness Offerings
The co-ed hammam steam room can hold about seven to 10 people comfortably. There is an infinity pool with couple-sized lounge beds and scenic views of Lake Ontario. And showers are infused with a lovely eucalyptus mist. The spa also has a fitness room with floor-to-ceiling windows, unlike many fitness facilities that are sequestered in windowless rooms. Candlelight yoga is offered Wednesday evenings at 7:30 p.m. on the 9th floor of the hotel and "moon circle yoga" is held on the first Friday of every month, incorporating meditation, intention setting, gentle movement and sound healing.
Diving Deeper into a Spa Visit at The Pearle – Specific Treatments
The Performance Facial – 60 minutes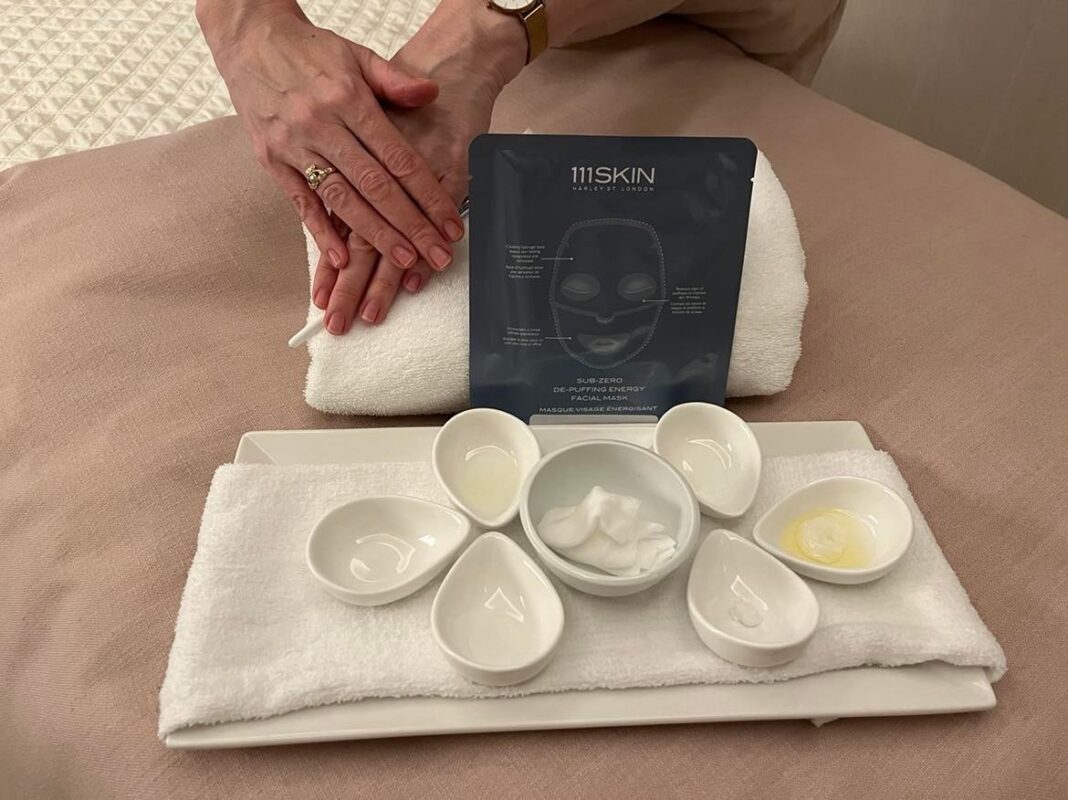 Chris Weighs In:
City pollution, daily stress, and yes getting older have taken its toll on this man's face so I always welcome a chance to get a facial. I was pleased the Pearle Spa added a male specific facial to its treatment menu. This facial focuses on exfoliation (good for ingrown hairs, impurities and cellular turnover) and has anti-aging benefits.
Shannon, my esthetician, gets the call to refresh and rejuvenate my face. With her many years of experience, I know I am in good hands. We began not on the face but with a foot cleanse and box breathing to send my mind into a relaxation zone. Shannon then proceeded with a gentle exfoliation and fortunately just a few blackhead extractions on my nose.
Next an EGF Essence treatment while receiving a hand massage. This liquid hydration feels great and supports natural collagen production. Baggy eyes no more as she applied an eye gel followed by a facial massage. Amazing how much stress you keep in your face and jaw lines. A Sub Zero Eye mask is added that tones and basically gives oxygen to the skin.
A 20-minute soothing neck and shoulder massage followed with a final application of cucumber SPF moisturizer. The facial concluded with deep breathing and inhaling a Serenity Oil. Shannon did bring serenity to not only my face but my mind as well.
Rose Quartz Restorative Facial – 60 minutes
Diana Weighs In: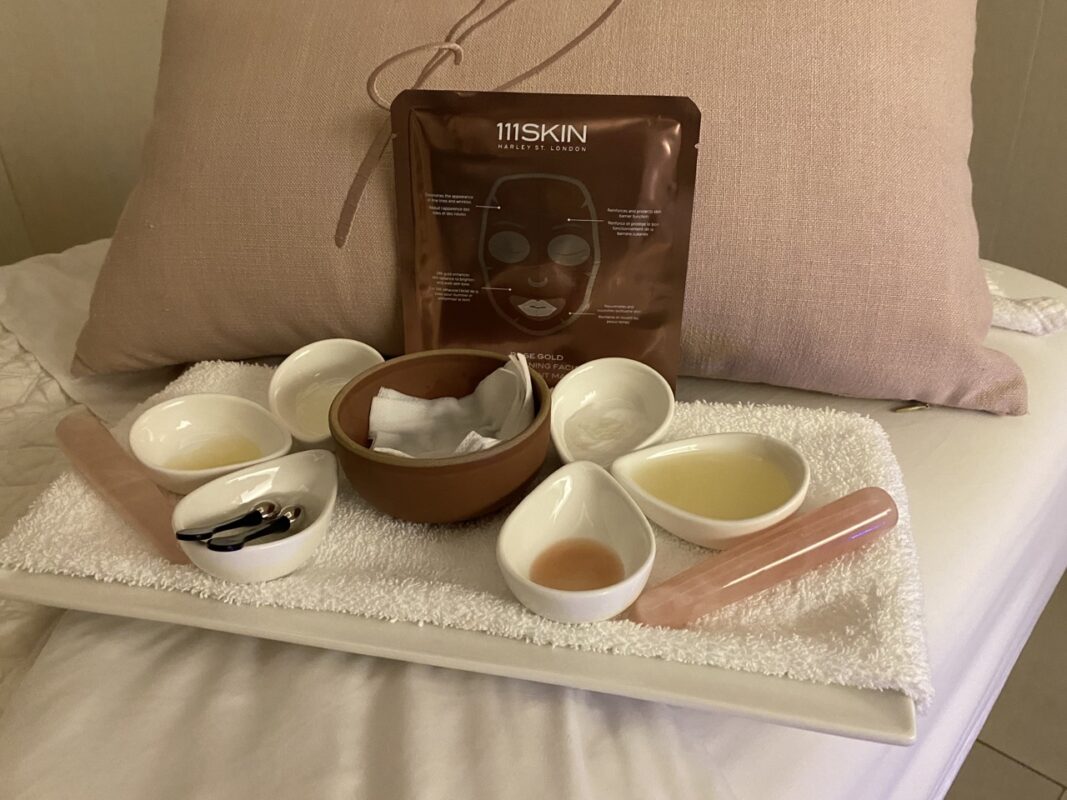 I was smitten with this treatment from the moment I rested my weary body on the specially heated table with a four-inch high density memory foam mattress and two separate heat zones, so you can have different parts of your body at different temperatures!
Alex was amazing: she offered a deep massage to my neck, shoulders, hands and arms along with the facial. And rose quartz crystals were used in the facial, body treatment and serenity massage to "help support emotional healing, peace, calm, self-love, inspire compassion and kindness."
I was certainly calmer and more chill after, and when I arrived home that evening, my husband commented that I looked "less tired than I had been" and that "my face was kind of glowing." A friend then complimented me a week later on how smooth my face looked. Looks like the effects are enduring!
The Performance Pedicure – 45 minutes
Chris Weighs In:
Diana and I were side by side in our comfy pedicure lounge chairs. Her treatment was 75 minutes. Mine was 45 minutes and designed for men. In the treatment description it says to "restore the natural beauty of the nails." Good luck I say as a long-term fungus adorns my two big toes. I'm always slightly embarrassed exposing my feet in public sans socks.
Jinny my foot saviour ignores my embarrassment and goes at it with gentle buffing, cuticle cleaning, nail trimming and frankly what I like best — a foot and leg massage with a rich blend of coconut, jojoba oil, shea butter and Vitamin E. Ahhh. Why the difference in time – well, for one, no nail polish applied which takes time. That's ok with me. Though they could up the time for the foot and leg massage. Hmmmm.
The one thing that's great about a manicure or pedicure – it's a wonderful opportunity to chat with your lover, mate or the one working on your hands or feet. It's the ideal social experience. Cocktail please. Oh guys – remember to wear a bathing suit/underwear if wearing a robe for your pedicure.
Signature Deluxe Pedicure – 75 minutes
Diana Weighs In:
For starters I was feeling pretty smug that I got a half hour longer for my pedicure than Chris got for his, but then his esthetician felt sorry for him (his sad puppy dog eyes helped) and gave him a slightly longer foot massage, so then I didn't feel so smug after all.
But I did love this pedicure. It was described as having "anti-aging properties" (because it incorporates massage, which helps with blood flow, which then helps with plumping of the skin). While I know that we can't actually "anti-age," we can age well, and I was happy for any help.
My esthetician Amanda started by applying a heated neck wrap around my neck and shoulders, and then a cuticle softener to my toes. Then she gave my feet a beautiful scrub. After that, she soaked my feet, applied a Biotone organic shea butter and jojoba foot mask, with foot booties overtop to help it penetrate. Then I took three deep breaths in of some calming floral-smelling Serenity Oil, which she then massaged into neck and shoulders. After that — a foot massage and polish. My feet hadn't been given this much attention for forever!
What Else Do You Need to Know About Visiting This Iconic Burlington Spa?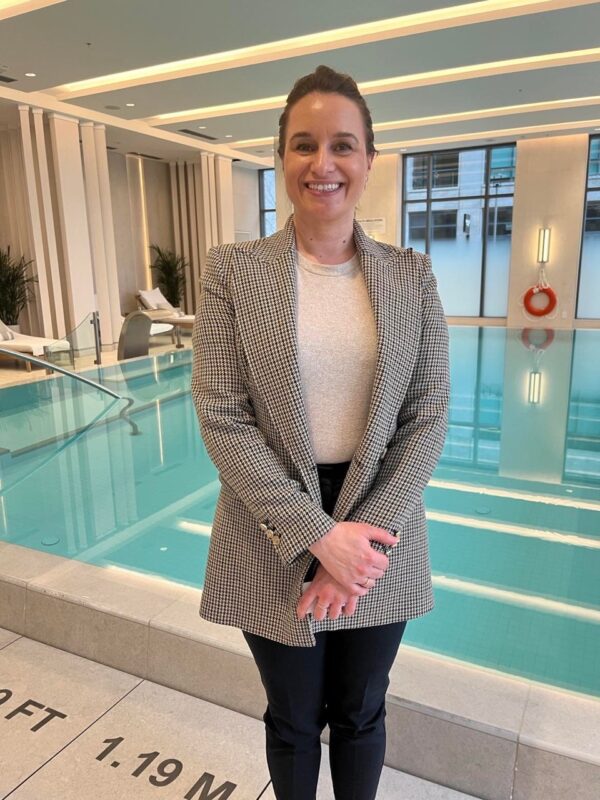 Food and drink: A healthy menu is coming later in the spring but they currently offer flavoured water (with orange and lemon slices) and complimentary mini muffins, nut bar and teas.
Guests must be 16 years of age and older for spa treatments, facilities and spa indoor pool.
Hotel facts:

Opened in March 2021. First Autograph Hotel in Ontario
Part of the Pearle Hospitality family of properties and restaurants
151 luxury suites – contemporary, modern, Serta Plush bedding – some have balconies and terraces
Two dining facilities (Pearle's Cafe and Isabelle Restaurant & Lounge)
Hotel interior and rooms inspired by Ontario's seasons
Pearle provides Postcards and stamps in every room for guests to send

Some nearby attractions: Lake Ontario, Spencer Smith Park, waterfront trail / beaches, downtown Burlington, and Royal Botanical Gardens. You can learn more about visiting Burlington in our full feature on Burlington attractions.