Immerse yourself in a charming blend of history, culture, and natural beauty with these fun things to do in Brockville Ontario.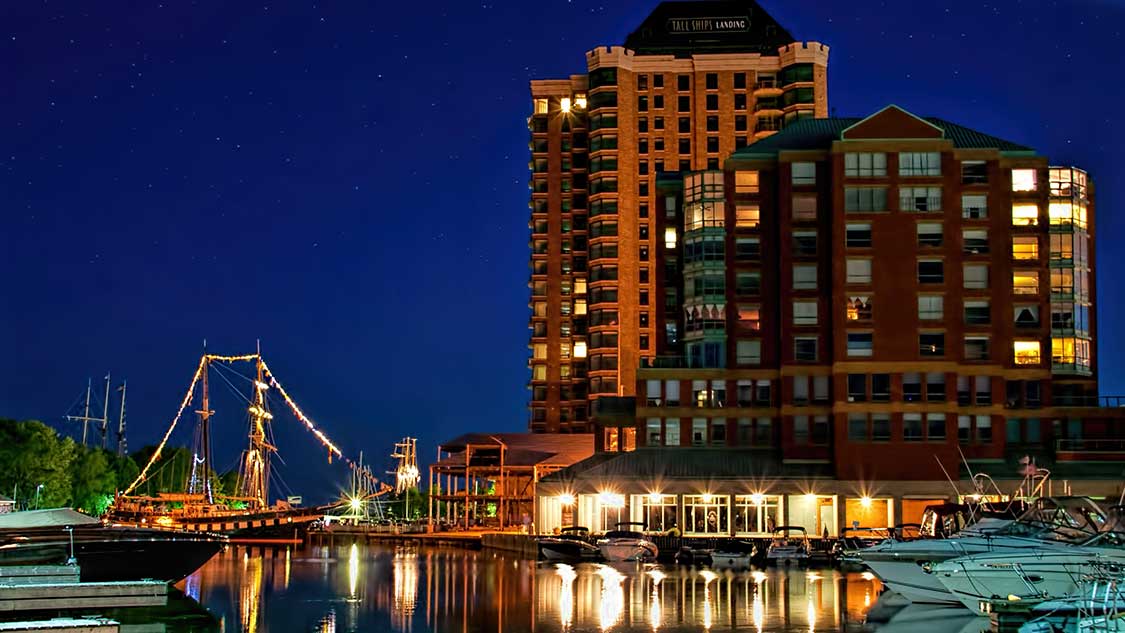 Tucked into the quiet banks of the St. Lawrence River sits one of Ontario's hidden gems.
Brockville, Ontario blends natural beauty and modern culture with fascinating Ontario history, making this one of the most incredible destinations for summer in Ontario. Whether you're exploring Brockville's turn-of-the-century architecture, the city's magnificent shoreline, or tasting your way through the city's scrumptious food scene, Brockville breathes a modern energy amidst historic charms.
With an incredible list of things to do in Brockville
About Brockville, Ontario
The city of Brockville burst onto the scene during the late 18th century by Empire Loyalists settling in Canada after the British-American War that ended in 1783. The city quickly established itself as a centre for trade and commerce. Its quick rise to wealth and prominence can still be observed today through grandiose mansions and luxurious architecture such as the opulent Fulford Place Mansion and the elegant Brockville Court House.
The city sits just an hour and a half from Ontario's capital, Ottawa and just 45 minutes from its former capital, Kingston at the mouth of the beautiful Rideau River.
Modern Brockville invites visitors to explore a vast blend of natural beauty and modern attractions. From the dramatic scenery of the Thousand Islands to scenic cruises, thrilling watersports, fascinating attractions, and an eclectic food scene, there are more things to do in Brockville than many visitors give this city credit for.
Our guide to the best Brockville attractions will help you plan your visit, whether it's part of a road trip between Ontario and Quebec, or a purpose-built visit to one of Ontario's charming towns, these Brockville attractions will have you coming back for more, year after year.
Top Things To Do In Brockville, Ontario
If you're looking for awesome places to visit in Brockville, you won't have to look that hard. First of all, Brockville isn't a big city, in fact, its population sits just a little over 21,000 residents. But jam-packed within that small footprint is a tremendous number of wonderful experiences.
Brockville Railway Tunnel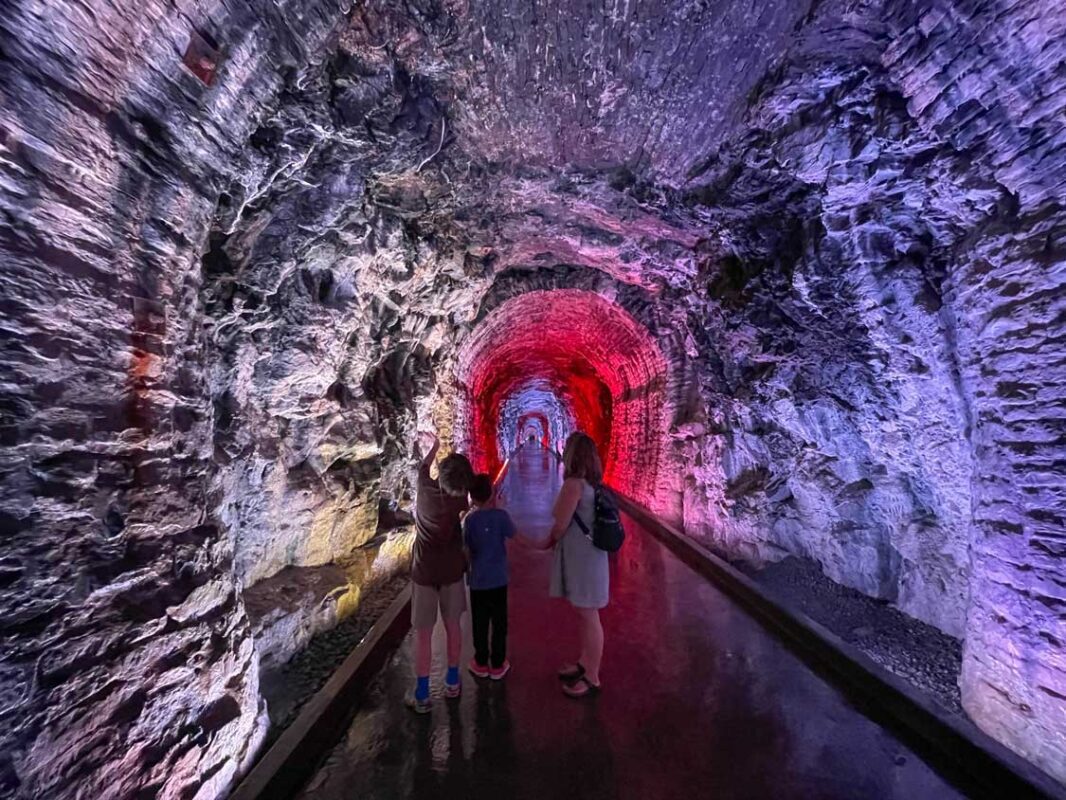 Walking through the Brockville Rail Tunnel is like stepping into another universe. A brilliantly designed LED light display guides visitors through the history of one of Canada's most impressive feats of historic engineering.
Carved out of solid rock near the banks of the St. Lawrence River between 1854 and 1860, the Brockville Railway Tunnel is the oldest railway tunnel in Canada and of the oldest in North America. The construction of the tunnel marked an important milestone for transportation in Ontario.
Stroll through the historic stone walls while learning about the history of Brockville's importance in Canada's transportation system. My family and I walked the length of the tunnel reading the interpretive signs to the sounds of trains chugging through the depths.
The Brockville Railway Tunnel is best experienced after dark when the railway tunnel light show really has a chance to show off. This tunnel has become the backbone of tourism in the city and is, without a doubt, one of the best things to do in Brockville, Ontario.
Board a Thousand Islands Cruise
The city of Brockville boasts the nickname "The City of the 1000 Islands," so it's no surprise that a Thousand Islands cruise is one of the best things to do in the city.
While several cities along the banks of the St. Lawrence River, such as Gananoque and Kingston, offer amazing access to this incredible chain of islands, few have both Boldt Castle and Singer Castle, Millionaire's Row, and epic sunset cruises right off of their docks.
I've enjoyed several Thousand Islands cruises from Brockville that are run by a company called Rockport Cruises, I've also rented boats and kayaks from Gilbert Marine to explore these islands for themselves. The great thing about the Thousand Island cruises in Brockville are that you have access to an experienced guide who can share the fascinating secrets behind all of the incredible places that you're visiting.
Just remember to bring your passports if you want to visit the Thousand Island castles, they are all on islands within the United States of America.
Dip Beneath The Waves At The Aquatarium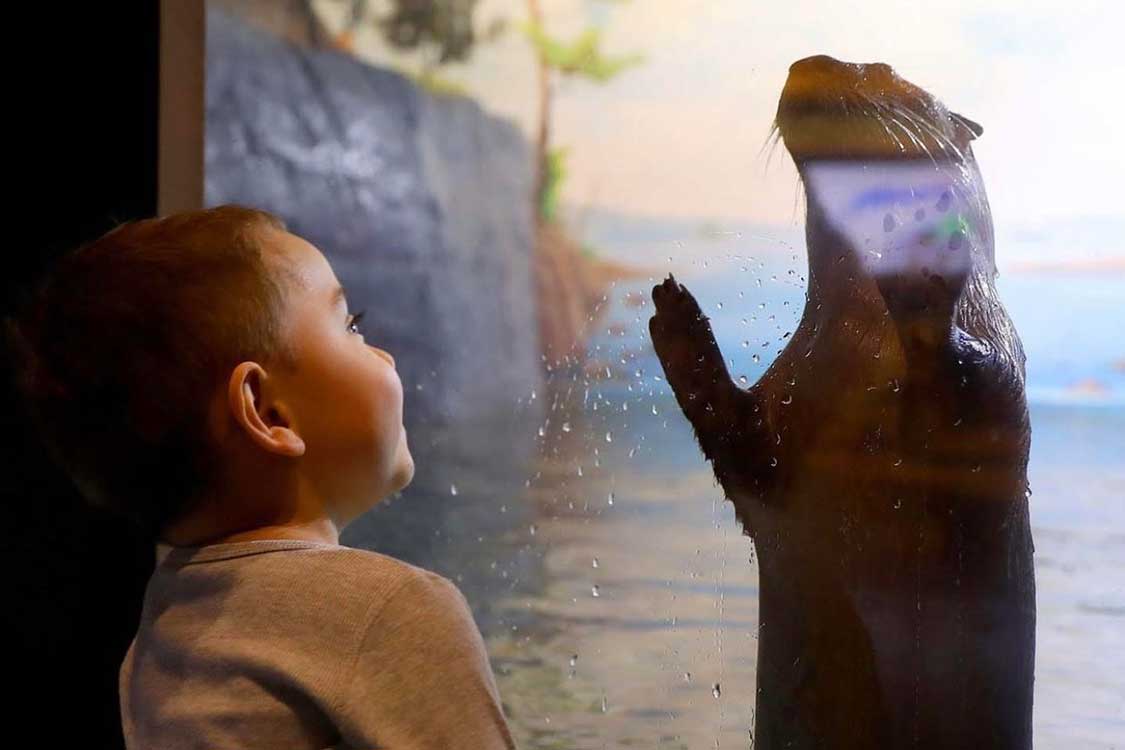 If you're visiting Brockville with the family, consider getting your hands dirty at Brockville's Aquatarium. This incredible and hands-on marine museum takes you beneath the waves of the St. Lawrence River where you can learn about the native fish, incredible shipwrecks, and marine animals that call it home.
Throughout this entertaining museum are loads of places for kids to play including ships where kids can play pirate, aquariums, touch tanks, interactive green screen rooms, reptile exhibits, an indoor ropes course, and even a planetarium.
The Aquaterium is one of the best places to visit in Brockville for families or those who love getting their hands dirty and having fun. It's located just a short walk from the waterfront and within easy access to the Brockville Railway Tunnel. You can find out all about their special exhibits on their website.
Rise Above The Leaves With Thousand Islands Treetop Trekking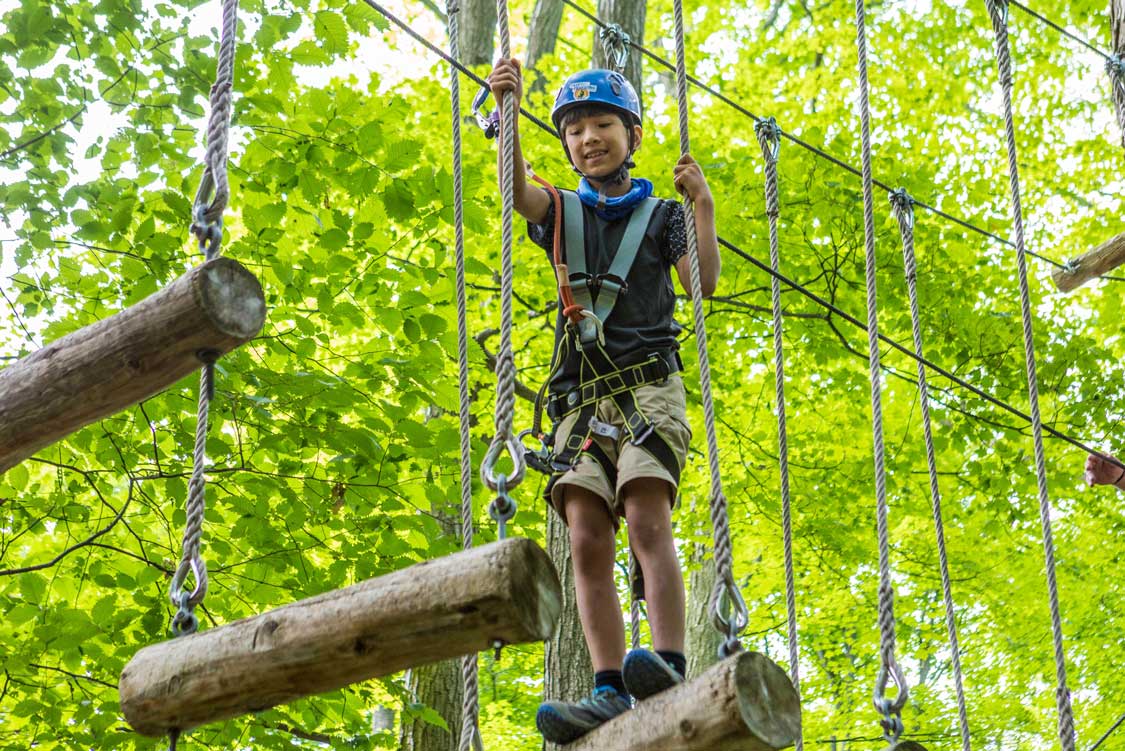 There are some phenomenal places for treetop trekking near Toronto, but did you know that Brockville has its own incredible sky-high adventures?
Traipse through the treetops with Treetop Trekking and you walk, swing, and slide your way through the forest canopy along log bridges, ramps, net ladders, and swinging platforms.
Treetop Trekking Brockville is an fun experience for those who love to add a little adrenaline into their lives. And this experience is fun for the whole family as well with a "Discovery Kids" course that's perfect for younger children. You can book your spot here.
Hike The Mac Johnson Wildlife Area
Just a short drive from downtown Brockville is a beautiful wilderness area packed with scenic viewpoints, lakes for paddling and fishing, and plenty of hiking trails.
The Mac Johnson Wildlife Area is an all-season park that's perfect for those who want to add a little outdoors to their Brockville itinerary. Throughout its 532 hectares are fields, forests, and wetlands that offer scenic trails, cross-country skiing, picnic areas, paddle boat launches, and even a nature centre for those who want to learn about the wildlife that they're experiencing first-hand.
One thing that's very unique about the wildlife area is that it is often frequented by trumpeter swans. The park used to have captive breeding pairs, but that program has ended. Now many of the descendants still find their home within the park year-round.
Walk Through Luxurious Fulford Place
Brockville is ripe with luxurious historic buildings, but none are as famous as Fulford Place. This majestic mansion is a window into the opulence of early 20th-century Brockville. Originally built in 1899 for Senator George Taylor Fulford, this mansion showcases incredible architecture and luxury.
Visitors can tour this stunning mansion, wandering through rooms that each tell a unique story of the lives of the Fulford family and their esteemed guests. The mansion also has beautiful gardens and a meticulous landscape that matches its interior.
Fulford Place has been listed among Canada's National Historic Sites and is one of the coolest historic places to visit in Brockville.
SCUBA Dive Through Shipwrecks and Sculptures
There are more than seven shipwrecks scattered amongst the Thousand Islands region near Brockville. If you're an adventure-seeker like I am, one of the coolest things to do in the city is strap on your dive gear and sink beneath the waves to explore the waters of the St. Lawrence River.
Brockville is packed with incredible SCUBA diving locations including the Brockville Underwater Sculpture Park, which has several gorgeous underwater art displays that divers can explore. There are also several shipwrecks accessible by boat including some absolutely beautiful ones such as the Conestoga, a massive steamer that launched in 1878, and the Rothesay, a 19th-century sidewheeler.
Connect with Dive Brockville Adventure Centre for more information on SCUBA tours in the region.
Wander The Marina At Tall Ships Landing
Tall Ships Landing is at the heart of the best things to do in Brockville. This stunning stretch of waterfront, not far from the Brockville Railway Tunnel is packed with revellers and sun seekers during the summer.
At the heart of Tall Ships Landing is the Brockville Marina. This waterfront area is regularly packed with impressive vessels including a collection of beautiful tall ships with billowing sails set on towering masts.
Along with the many public and private boats at Tall Ships Landing are a collection of restaurants, cafes and boutiques set along scenic boardwalks.
Grab A Brew At 1000 Islands Brewery
Located on King St. W, just steps from the waterfront, 1000 Islands Brewery might be the only brewery in Brockville, but it's definitely worth a visit. Situated in a historic building dating back to 1895, this taphouse and brewery offer a great range of comfort foods and fusion dishes that pair perfectly with their range of in-house beers.
Serving up everything from ambers and Irish red's to stouts and radler's, 1000 Islands Brewery does double duty as both a restaurant and a social house catering to Brockville's energetic foodie scene. Snack on their perfectly seasoned prime rib paired with their East Coast IPA for a meal worth returning for.
Cycle The Waterfront Trail
There are some phenomenal cycling trails both inland and along the waterfront in Brockville. I had the pleasure of starting my St. Lawrence cycling tour with Ontario by Bike from Brockville on a route that took us down past Mallorytown and through the magnificent Long Sault Parkway. This route is just under 50 km of scenic, flat trails that is as easy to ride as it is beautiful.
Some other cycling trails in Brockville include the Prescott Loop, a 71 km that follows the HWY before circling inland through small villages and the Brown's Bay River and Bridges run that loops for 27 km through some of Brockville's most scenic terrain.
Eat Your Way Through The Brockville Food Scene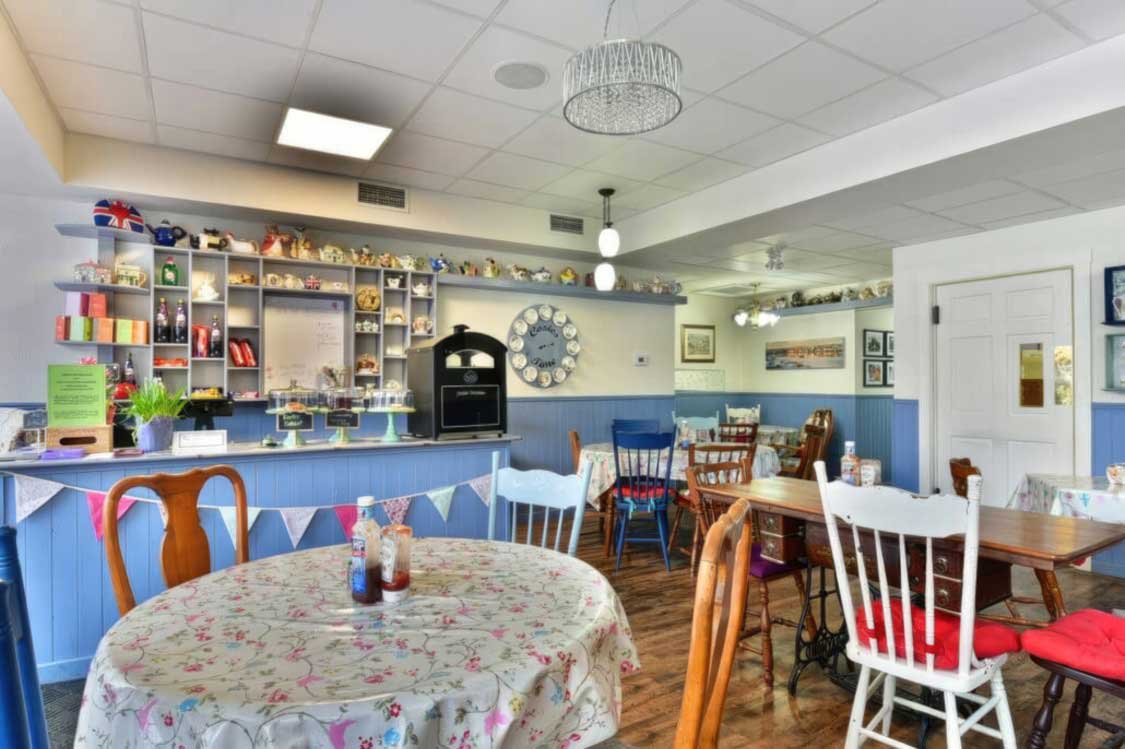 If you love food (and who doesn't), there are plenty of great restaurants in Brockville to fill your belly. From the waterfront to the downtown strip, if you're looking for where to eat in Brockville, you'll have plenty of options.
Among the best restaurants in the city is The Mill Restaurant. This waterfront gem serves up Italian food with a Mediterranean flair. The food is rich, delicious, and it offers up a lively atmosphere that is perfect for a summer evening.
If you're craving something a little more nautical, consider stopping into Don's Fish & Chips. Serving up fresh fried fish and tasty fries, Don's is open all year round. Consider ordering take-out and enjoying your meal on a picnic at Tall Ships Landing.
If all of the tall ships and British history has you craving a taste of the Old World, head over to Cosies Tearoom for a classic high tea. Cosies crafts up delicious scones with clotted cream and a dab of strawberry jam that might make you feel as if you're in London.
Enjoy Your Time In Brockville, Ontario
Brockville is a fascinating town packed with beautiful scenery and incredible history. Whether you're cycling the trails, wandering Tall Ships Landing, or dining on a waterfront patio, these fun things to do in Brockville will leave you wanting more.
Do you have a favourite attraction or restaurant in Ontario? Head over to the Ultimate Ontario Facebook Community and join the conversation! You'll find an amazing group of people passionate about Ontario and who love to share their local secrets.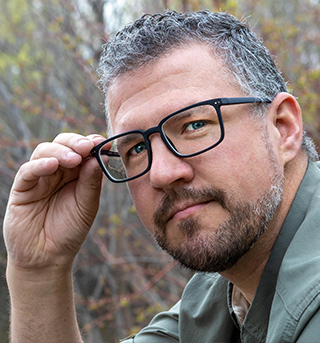 Kevin Wagar is a founder and editor of Ultimate Ontario. He has been working in the travel media industry since 2015 when he founded his family travel website Wandering Wagars – Adventure Family Travel.
Over the years Kevin has developed a deep love for his home province of Ontario and aims to showcase the incredible experiences and amazing small businesses found within it.