From culinary delights to lakeside music festivals and visiting historic homes and museums, there are tons of things to do in Burlington, Ontario!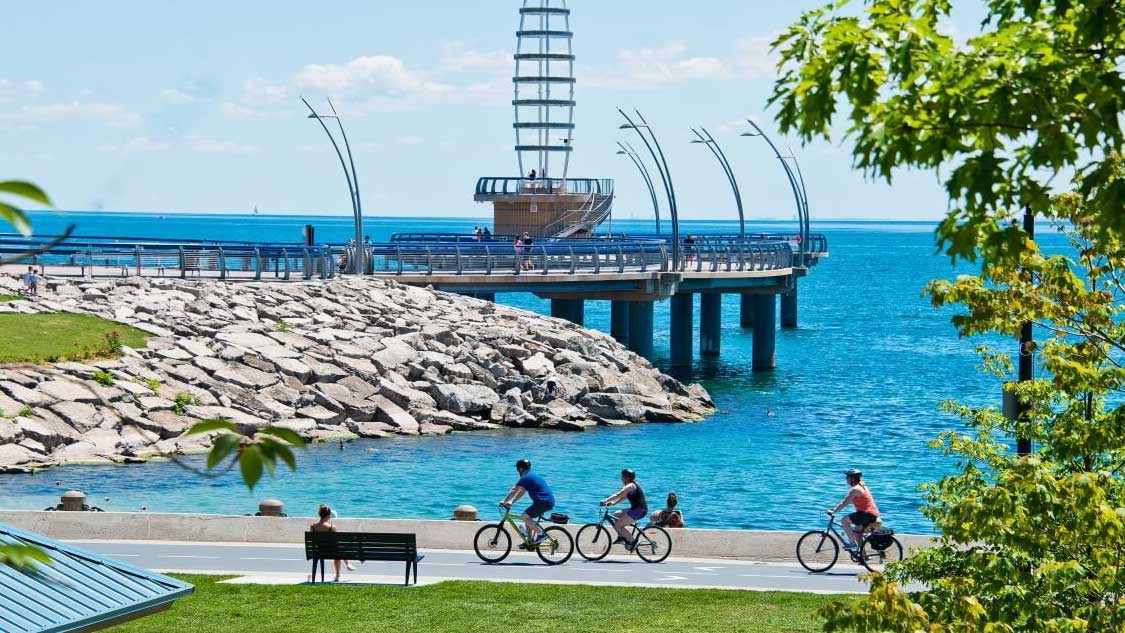 Burlington began humbly enough as a primeval forest stretching between Toronto and Hamilton; a home to First Nations peoples. More than two centuries later, Burlington is flourishing with Maclean's magazine recognizing it as "Canada's Best Community" out of 414 other Canadian communities in 2019.
Burlington has stayed under the tourism radar, as it's sandwiched between two behemoth destinations, Toronto and Niagara Falls. Until I moved here five years ago, I was unaware of Burlington's tourism and lifestyle attributes. For me, it was just a bathroom break or quick snack along the QEW highway while en route to the wine region, Niagara Falls or crossing into the United States.
A reset was needed. Welcome to Burlington 2021 – a medium-sized community with a tourism trail leading to culinary delights, lakeside food and music festivals, historic homes, Niagara escarpment hikes, and even a magnetic hill and French-style labyrinth thrown in for good measure.
Burlington, Ontario Beginnings
Both early settlers and visitors today have been attracted to Burlington's natural water and land resources. Burlington is blessed with abundant verdant forests and numerous lakes, rivers and streams
It's important to recognize that it was home to First Nations peoples before French explorers arrived in the late 1700s. In 1792, John Graves Simcoe, Upper Canada's (now Ontario) first Lieutenant Governor named the western end of Lake Ontario, "Burlington Bay" after the town of Bridlington in Yorkshire, England which later evolved by locals into Burlington.
Brant's Burlington
Joseph Brant.
You can't travel around Burlington without encountering his name memorialized somewhere. The Joseph Brant Hospital, Brant Street (Burlington's major retail/restaurant street), the Brant Street Pier, and the previously demolished "The Brant House" (later named The Brant Inn, which was considered one of Canada's largest resorts in the early 1900s).
Who was Joseph Brant? Thayendanegea, his Mohawk name, was a Mohawk and British army captain, and reportedly to be Burlington's first resident. In 1798, King George III granted Brant 3,450 acres in Burlington Bay for his services to the Crown during the Seven Years War and the American Revolution.
Burlington's History Comes Alive at the Joseph Brant & Ireland House Museums
Joseph Brant Museum – The museum originally opened in 1942 although fell into disrepair in later years. After a massive transformation project, it reopened in 2019 with a replica of The Brant House he lived in with his family, a state-of-the-art exhibition space with three permanent galleries as well as travelling exhibitions. Located just by the waterfront the museum showcases Burlington's colourful history and development from a wheat, lumber and farming economy to the diverse city that it is today.
Ireland House Museum – What was life like as an early 1800s settler? Come discover their day to day lives at the Ireland House Museum highlighting one of Burlington's early settler families as you listen to a living history told through a guided tour and interpreters in period costumes. Travel back in time at the original homestead built 1835-1837. The Ireland House at Oakridge Farm was home to Joseph Ireland. The Ireland family and descendants occupied Ireland House until 1987 when the City of Burlington purchased the property and restored the homestead. Visitors can observe and engage in heritage demonstrations and interactive programming from the 1850s, 1890s and 1920s.
Burlington is Blooming
Burlington's roots extend beyond farming to horticulture and at one of the city's most well-known and visited tourist attractions. Mother Nature happily blooms at the Royal Botanical Gardens (RBG) located in Burlington at the western tip of Lake Ontario. It is Canada's largest botanical garden and a designated National Historic Site.
RBG is comprised of 2,400 acres of nature sanctuaries, 27 kilometres of nature trails, 300 acres of cultivated gardens, 5 cultivated garden areas, more than 2,400 plant species and 312,000 individual plants including more than 50 at risk species. Impressive? You bet. This bounty of nature lives harmoniously in the Niagara Escarpment World Biosphere Reserve.
Art isn't limited to museums or galleries. Discover Art in the Gardens at RBG where Art installations complement the existing natural art pieces created by Mother Nature. Check out the Dan Lawrie International Sculpture Collection located in the Hendrie Park section of RBG.
The collection features thought-provoking sculptures by artists from around the world including the School of Fish, (H)our Glass, Jardín, and Rejoicing Family. Not only do sculptures permeate the RBG grounds, but there are other Legacy Art and Earth Art installations to complete your experience. Royal Botanical Gardens is a nature-inspired journey where visitors can explore, learn, reconnect, and appreciate nature. There are many special events, displays
Parks a Plenty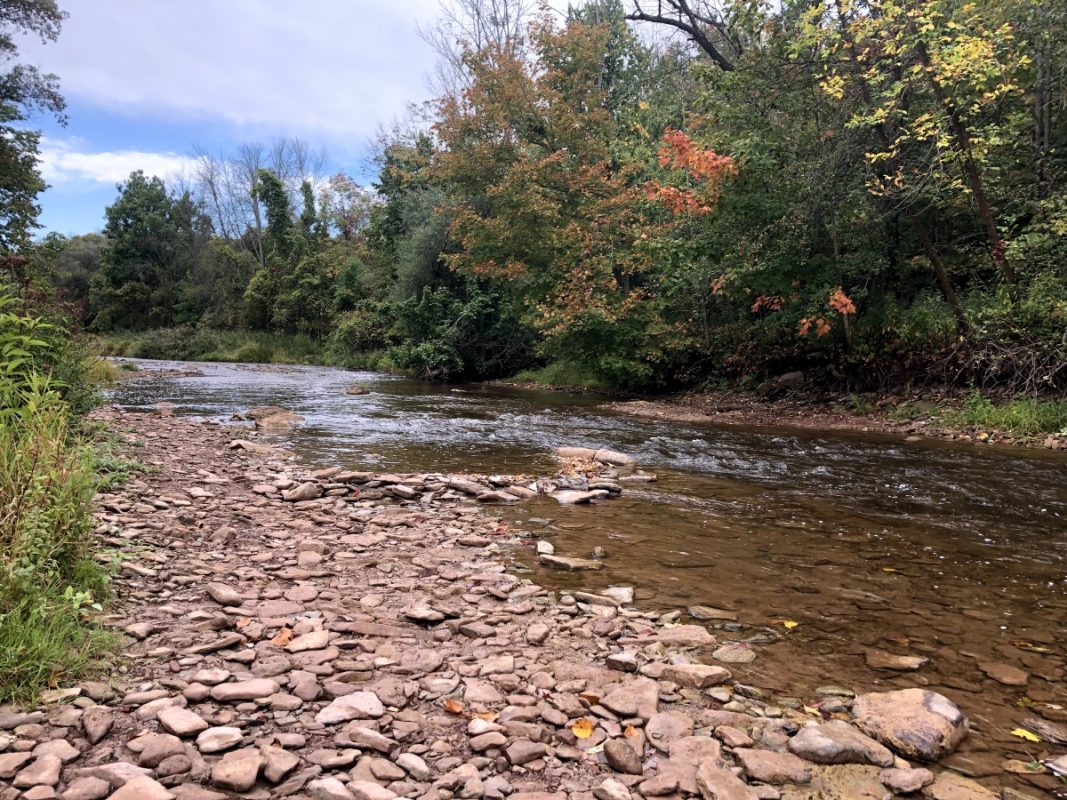 Burlington is blessed with an abundance of city parks, conservation areas and even a provincial park. Green space is never more than a few minutes from the convenience and amenities of city life.
Bronte Creek Provincial Park – Despite being less than a mile away from the QEW, once you enter the park nature takes over. Spend a day or a few nights with full camping and RV facilities. Get the circulation going with five hiking trails, visit the farm animals Children's Farm and Spruce Lane Farm House, or during the summer months do a round of disc golf or cool off in the 1.8 acre outdoor pool.
Halton Parks – Seven parks means seven different experiences. Burlington, located in the Halton region, boasts seven distinct parks operated by Conservation Halton.
Crawford Lake – Explore a 15th century reconstructed Iroquoian village while hitting the 19 kilometres of walking trails. Watch out for the snapping turtles!
Rattlesnake Point – Have nimble fingers? This is a favourite for rock climbers with Rattlesnake's cliff face. For the less adventurous stroll along four loop trails with five panoramic Niagara escarpment lookout points.
Hilton Falls Park – Aim your camera lens at the 10-metre cascading waterfall, colourful wildflowers and scenic landscapes.
Mount Nemo – "What a spectacular view" is a common refrain of those who visit this park. It has one of the best views spanning from Lake Ontario and can even see the CN Tower and Toronto skyline in the distance. Keep your eyes on the skies for the turkey vultures!
Mountsberg – A birds-eye view at this 472-hectare park filled with forests, wetlands and its Mountsberg Raptor Centre featuring eagles, hawks, owls and more.
Kelso – All season fun experienced here as it caters to mountain bikers, hikers, skiers and snowboarders. Beach lovers can relax on the sandy beach and cool off with a dip in the lake.
Robert Edmonson – Lesser known but equally appealing with a peaceful nature trail boardwalk. Bring the fishing rod and try your luck catching the big one in the pond.
City Parks – The Beachway along the waterfront is your connection to walking and cycling trails, sandy beach, concession stand, and a host of water activities from boating to kayaking and paddleboarding. For something different check out the model boats whizzing around the Rotary Centennial Pond. The Great Lakes Waterfront Trail passes through Burlington offering an opportunity for walking or cycling along the shores of Lake Ontario.
Burlington Bits & Bites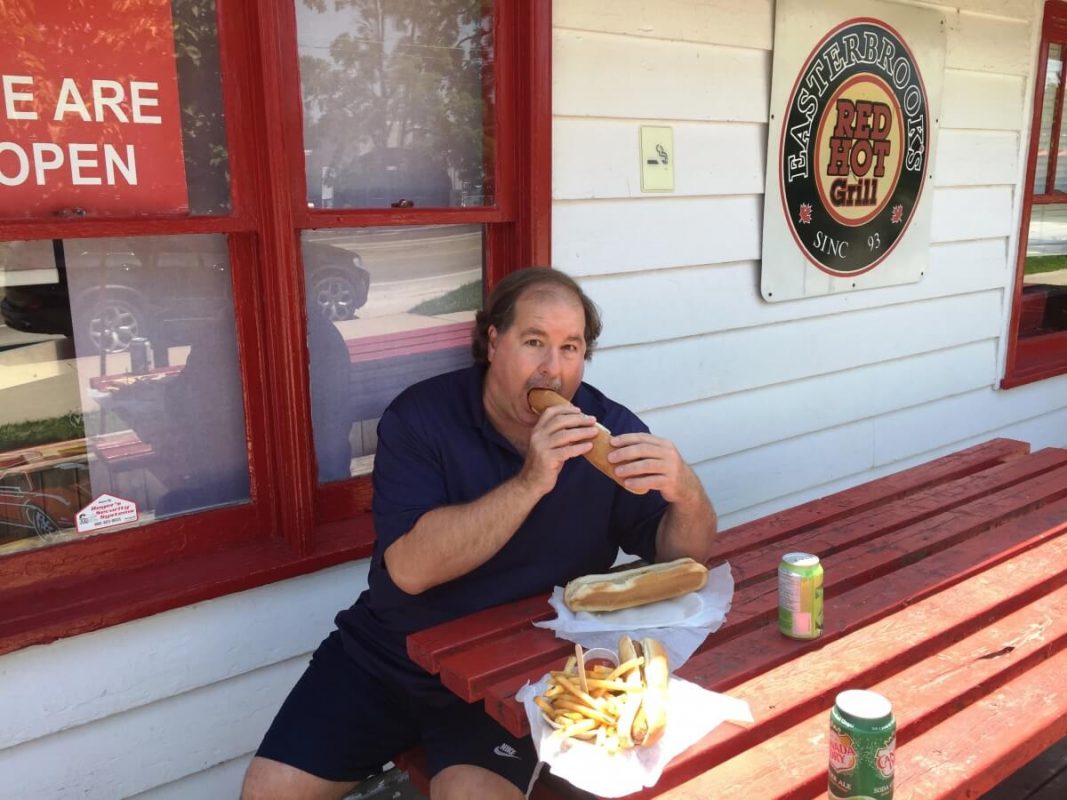 I'm a spoiled spice addict after years of world travels. My go-to souvenir is to hit up the local grocer and buy spices that raise the kitchen (and body) temperature. When I moved to Burlington from Toronto I was worried I might go into serious spice withdrawal. Burlington's culinary scene is evolving more each year with a diversity of cuisines to satisfy any discerning palate. Indian, Thai, Vietnamese, Persian, Caribbean, Korean, as well as the popular British, Irish and American pub foods will keep any visitor's taste buds content.
Spencer Smith Park is flavour central from food trucks to fine dining. Spencer's on the Waterfront offers a lakeside fine dining experience. Take your loved one or the whole family to savour freshly grown produce from their farm and sustainably sourced seafood – it's delectable food with a view.
If sampling a range of cuisines seated at a picnic table while listening to live music is more your speed, check out the Burlington Food Truck Festival (July 16-18) with cuisines ranging from traditional burger and fries to tacos and Asian noodles. For BBQ rib lovers, Canada's Largest Ribfest is held every year (2021 dates TBA) featuring the best BBQ rib makers from the U.S. and Canada. Enjoy finger-licking ribs while humming along to live entertainment.
Yearning for tradition? Burlingtonians make a beeline to Easterbrook's, a family-run diner known for its foot-long hotdogs and ice cream since the 1930s. If your sweet tooth needs to be rewarded, head to Walker's Chocolates with their menu of sinfully decadent chocolates. They've been serving sweetness since 1983. Sunshine Doughnut Company is a more recent Burlington doughnut tradition with its aesthetically and palate-pleasing hand-crafted doughnuts.
Striking the Right Chord in Burlington, Ontario
Burlington's hills are alive with the Sound of Music Festival. Held every June since 1980 it's one of Canada's largest music festivals. This musical smorgasbord will expose your ears to hip hop, EDM, rock and country to classical, reggae and more. This event is held in downtown Burlington at different venues and on the waterfront at Spencer Smith Park.
Burlington Performing Arts Centre (BPAC) is the city's music and theatre arts hub featuring a full range of entertainment from one-person comic shows to large-scale theatrical productions. Burton Cummings, Jim Cuddy, Buffy Sainte-Marie and performers from around the world have graced the 720-seat Main stage while a series of plays have entertained thousands over the years at the 165-seat Community Studio Theatre. For a more intimate, state-of-the-art evening of entertainment, treat yourself to a performance at BPAC.
The Burlington Teen Tour Band formed in 1947 is Canada's oldest and largest youth marching band. It is the pride and joy of Burlington having performed around the world including the Rose Bowl Parade in California. They have appeared in music videos of Sloan, Arcade Fire, and The Three Tenors and concert with Shania Twain, Johnny Cash, and John Denver. The band has appeared on numerous TV shows from Canada's Got Talent to MuchMusic, and even in movies – IT, American Pie 2, The Music Man and Hairspray and others. This band always seems to be in tune.
What Else Can You Do in Burlington, ON?
Did you know Burlington has a Magnetic Hill (known locally as Gravity Hill)? It's located on King Road in Burlington (1800-1570 King Rd). Put your car in neutral and let the forces of nature take you for a ride!
Road closed for mating. The City of Burlington closes a portion of King Road for a month every spring in Ontario. Not, for construction or flooding, but to allow the Jefferson salamander to cross the road safely and mate in the wetlands and ponds. Jefferson salamanders are a nationally and provincially protected endangered species and a healthy salamander population means a healthy eco-system. Will people demand roads be closed for human mating rituals?
The Freeman Station is Burlington's only surviving Grand Trunk Railway station. Built in 1906 (moved to its present location in 2013), it is Burlington's only historical building recognized locally, provincially by the Ontario Ministry of Culture, and nationally by the Historic Sites and Monuments Board of Canada.
The Central Park Labyrinth is an oasis of tranquility and mindfulness. The 11-circuit labyrinth is modelled after the one at the 12th century Chartres Cathedral in France. It is one of Canada's first accessible labyrinths.
Burlington Notables
Burlington has had its share of famous sons and daughters from Hollywood actors, scientists, athletes, musicians to authors and business tycoons. Here are a few notable figures that called Burlington home during part of their life (and some still do).
Jim Carrey (Actor/Comedian); Ryan Gosling (Actor); Sarah Harmer (Musician); Walk Off the Earth (Alternative Rock Band); Doug Gilmour (ex-NHL player); Chris Schultz (ex-NFL/CFL player and TSN broadcaster); Lawrence Hill (Award-winning author); Robert Bateman (Celebrated artist/environmentalist); Steve Smith (alias Red Green – Actor/Comedian/Writer) Ron Joyce (entrepreneur-Tim Hortons/philanthropist).
Burlington may exist in the shadows of Toronto and Niagara Falls but the spotlight on this fair city continues to grow brighter. For me, Burlington is no longer a pit stop on my way to somewhere else. I'm going to stay awhile.
For further information, you can always check in with Tourism Burlington on their website.
Please check with Tourism Burlington or the individual business/attraction for any COVID restrictions and closures.
We also want to credit Michael Lyons Photography for the header photo that is featured just under the title of this article. Thanks, it's a beauty.
Chris has travelled to the far ends of the earth to more than 80 countries on 6 continents from New Zealand to the Galapagos Islands but equally enjoys exploring Ontario's cultural, historical and scenic treasures. He has written for publications including The Globe & Mail, The Toronto Star, Westjet, Travel Life, Dreamscapes, Travelweek, TravelMarketReport.com, Skift.com, Yahoo, Ensemble Vacations and others. Chris also has a fondness (some say addiction) for spas where he's experienced everything from whiskey pedicures, caviar facials to massages overlooking the Serengeti. His travel motto – Learn, experience and respect the culture.