We run through the best Ontario golf courses around, so that you can fully appreciate what makes golf in Ontario one of the province's favourite pastimes.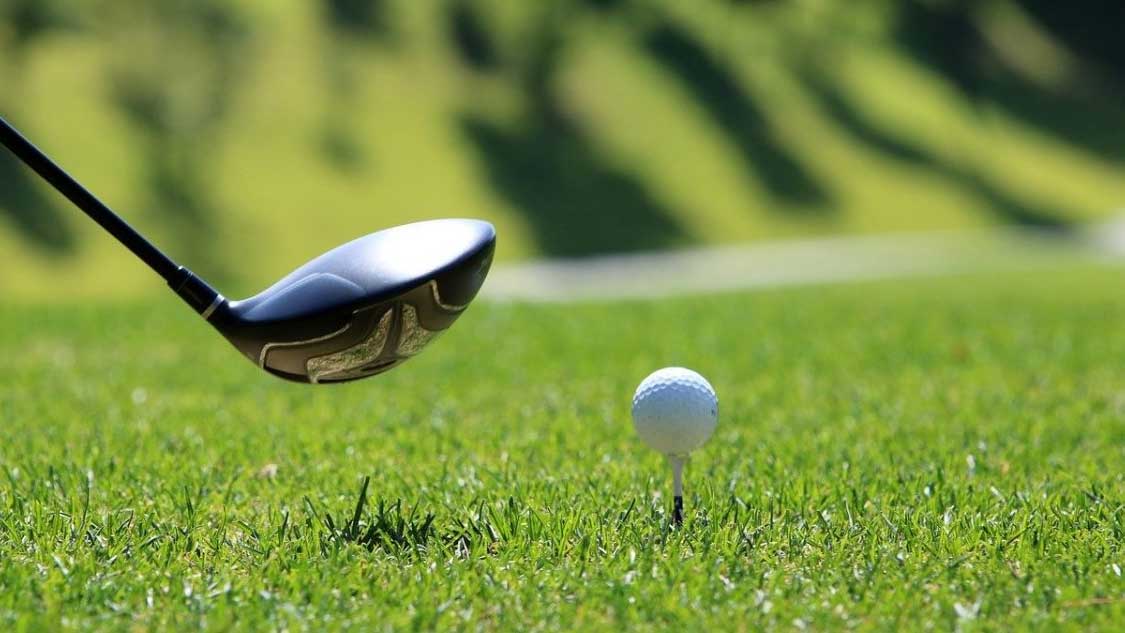 While we put up with winter fairly well in this province, once the sun is shining, we're outdoors as much as possible. And that's why, if the sun even considers shining, golf courses in Ontario are filled to the brim with happy Ontarians.
At Ultimate Ontario, we certainly understand why. You get to go and spend a number of hours outdoors, and, when you're golfing people seem to totally understand why you didn't get back to their emails, phone calls or texts.
The best part about golfing in Ontario, as far as we're concerned, is that you're off the clock. You forget about everything else going on and focus on not playing too terribly. And if you do play terribly, well there's always beer or wine to help you make feel better on the course.
Due to recent circumstances, golf in Ontario is absolutely booming. In light of that, we wanted to run through the best golf courses in Ontario, so that you can decide what Ontario golf courses are best for you! Hey, you might even want to turn your golf trip into an Ontario staycation this summer.
The Top Ontario Golf Courses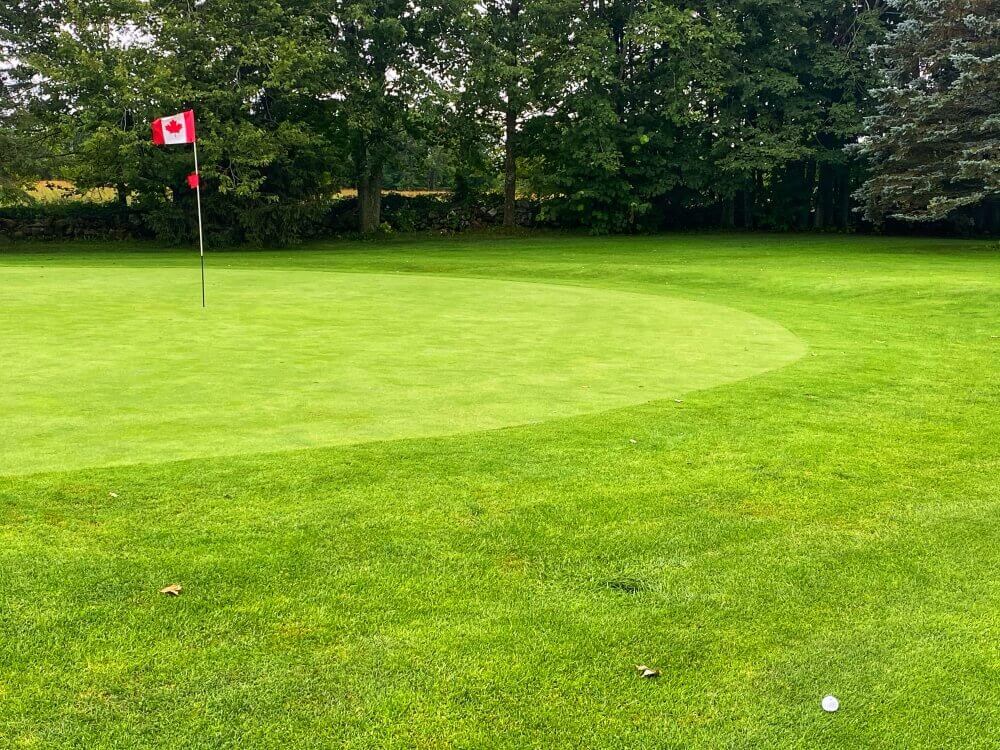 We're awfully fortunate to have such an array of gorgeous golf courses in this province. So, take a breathtaking Ontario drive, or an Ontario road trip if you have to, but, thanks to the sheer number of golf courses in Ontario, it's likely there's one on this list that isn't too far away.
These aren't ranked in order, by the way, we're just grouping all our favourite Ontario courses in one spot, and letting you decide what suits you.
We've also noted below which courses you are publicly able to play at this moment.
St. George's Golf and Country Club
Located in Etobicoke, St. George's simply has to be in the discussion for the best golf course in Ontario. It's a course that was masterfully designed by the one and only Stanley Thompson and, if anything, it's only gotten more accolades and praise as time as passed.
It's sometimes hard to believe that this world-class golf course is so close to downtown Toronto!
All that to say, it's no mistake that 2021 RBC Canadian Open will be held here.
Hamilton Golf and Country Club
Sitting along the edge of the Niagara Escarpment in Ancaster, Ontario, the Hamilton Golf and Country Club is world renowned. After playing this course, famed golfer Justin Rose is even noted as saying, "It's as beautiful and as great a golf course as I had heard. I love the look of every hole out there."
It's course designer Harry Shapland Colt's penultimate masterpiece, leaving many Ontario golf lovers to proclaim it may just be the province's best. You can check out more things to do in Hamilton here.
Devil's Paintbrush
However you feel about the course (and our guess is you'll feel good about it), it'd be hard to argue that this isn't the best named golf course of the list. As if that wasn't enough, there's a sister course right there in Caledon alongside it called Devil's Pulpit.
Both Devil's Paintbrush and Devil's Pulpit, established by Chris Haney and Scott Abbott, are extremely well regarded. In fact, it's Canada's highest rated dual course club.
Muskoka Bay Club (Public)
I'm guessing you guys can figure out from the title just where this course is located. It was designed by golf course architect Doug Carrick, and it's particularly well known for its pronounced elevation changes which offer no shortage of picturesque views to enjoy during your round.
Many in the Ontario golf community have dubbed Muskoka Bay Club the "best new Canadian golf course."
Westmount Golf & Country Club
You know you've got some swagger when your motto is "historic, vibrant, unrivalled."
Located in Kitchener, Westmount will be the proud host of the 2022 Canadian Women's Amateur Championship. This, like St. George's, is another Stanley Thompson masterpiece. I swear, everything that man touched in the golf world turned to gold.
Westmount is famous for its rolling terrain which ensures you're almost never hitting from a flat lie.Whatever they've done, it's worked, as since 1931, it's almost never been ranked outside of the top 10 or 15 golf courses in Canada.
The National Golf Club of Canada
They call themselves "Canada's best private golf club," and I don't think you'd find too many people who would say otherwise. The only other course that may rival the National Golf of Canada for that title would be Inverness, Nova Scotia's course known as Cabot Cliffs.
It's a prototypical difficult course where the the country and world's top golfers come to "challenge themselves against greatness." As Mike Weir has noted, it's the perfect course to come if you're someone who loves to play a course that requires a lot of strategy to find success on.
Honestly, this is one of those courses that we'd just be happy to say we've played once in our lives. Though, we're not holding our breath!
It's very likely that of all the Ontario golf courses listed here, this would rank the highest nationally and internationally.
Bigwin Island Golf Club (Public)
In the Lake of Bays is where you'll find Bigwin Island Golf Club. As with Muskoka Bay Club, this is also another gem from Doug Carrick.
In researching for this article, we spoke to a number of Ontario golf experts, and for some reason, Bigwin Island kept coming as a crowd favourite. The people who had played it, had loved it.
As with many other golf courses on this list, this is a course that isn't just respected on the rankings in Ontario, but nationally as well. It's known for its unique lake views and vistas, particularly the nearly incomparable views from the 18th.
Glen Abbey Golf Club (Public)
One thing that should be noted here is that for the casual golfer, Glen Abbey is a very accessible course and it doesn't have some of the barriers that other courses on this list might have to entry.
Glen Abbey was designed by the legendary golfer Jack Nicklaus, and its hosted innumerable Canadian Opens and PGA events.
You can play here for less than a hundred bucks, which for an Ontario golf course of this caliber, is an absolute steal. It's a pretty darn good place to spend a summer afternoon or morning, of that we're sure.
Toronto Golf Club
The Toronto Golf Club, curiously enough, is not actually in Toronto, but rather in nearby Mississauga. That being said, it's all rather ambiguous these days considering the Greater Toronto Area seems to expand further and further by the day and somehow account for roughly 20% of the Canadian population.
Anyway, back to golf.
The Toronto Golf Club was established in 1876, which makes it the third oldest golf club on the continent, only after two courses in Quebec. From what we can gather, attaining membership to the Toronto GC is somewhat akin to getting access to a secret society.
In light of that, we wish you luck in gaining entry, and have our fingers crossed that you'll get the shot to play this course which is the crown jewel of English golf architect, H.S. Holt.
Beacon Hall Golf Club
There's exclusive, and then there's Beacon Hall Golf Club. Beacon Hall is a 260 member private equity club, which means that each member is a shareholder.
They say that their model ensures that their members always have "open access to the first tee." Speaking of the first tee, this course is a near lock every year as a top ten course in Canada on whatever list you can find.
One thing that kept coming up over and over again in relation to Beacon Hill was just how different the front and back nine are.
The front nine is apparently reminiscent of something you might find in the American south, while the back nine is much more reminiscent of something you'd find in Scotland.
Coppinwood Golf Course
Designed by Tom Fazio, this course in Goodwood, Ontario has been called a "golfer's paradise."
One thing that people love about this Ontario golf course is that it's accessible for people of all skill levels. All that to say, just because a course has made our list of the best courses in Ontario doesn't mean it inherently has to alienate you or be incredibly frustrating.
Coppinwood is a fun, enjoyable course to play, especially their remarkably creative and picturesque selection of par 3s.
Eagles Nest Golf Club (Public)
In lovely sounding Maple, Ontario is where you'll find Eagles Nest Golf Club.
With Eagles Nest making our list of best Ontario golf courses, this would make Doug Carrick's third addition onto the list.
It's noted for its interplay between nature and design, and many who have golfed Eagles Nest have mentioned that its completely like any other Ontario golf course that they've played. We personally appreciate the seemingly endless array of rolling fairways.
It's also worth noting that this is a little less exclusive than other courses on this list, so you can likely book a tee time to play if you call far enough in advance, and it'll cost you just under two hundred bucks.
Cobble Beach Golf Links (Public)
Located in Kemble, Ontario, Cobble Beach Golf Links has quietly amassed a fair bit of renown in the Ontario golf world.
Make no mistake, this is Georgian Bay's preeminent golf resort. Can you guess who designed this course? Yes, you guessed it, this is indeed the fourth addition from Doug Carrick, who has clearly left an indelible mark on the Canadian golfing scene with his designs.
As the header above suggests, this is a links course. A links course, for those who don't know, is basically a classic, traditional style golf course first developed in Scotland. Think rolling hills, lots of green, and coastal sand dunes.
TPC Toronto at Osprey Valley (Public)
Just north of Toronto (roughly 45 minutes) is Osprey Valley.
This is a golf experience and offering that's unique as you've got three courses to choose from here, all of which are designed by our man Doug Carrick. Yes, again.
The "Heathlands course" was opened by 1991 and is said to be the first links course in Ontario. The "Hoot course" weaves the pine forest into the course, and is noted for its dramatic level changes. Finally, the "North course" is much more pastoral, and features rolling fairways, and is a bit more palatable for newer golf players.
Honestly, all three are regularly ranked in the top 100 in Canada, so you're not exactly going to make a bad choice here.
The Mississauga Golf and Country Club
When they add on "country club" to the end of their name here, they really mean it. They've got curling facilities with six sheets, tennis courts, and an apparently very active bridge club.
The Mississauga Golf and Country Club was founded at the turn of the 20th century, so it's got some history behind it.
But let's talk about the specifics of this historic Ontario golf course in particular. It's firstly noted for being a bit of a jewel consider its urban setting. Many players remark that they feel world's away from the city, when in fact both Mississauga and Toronto are as nearby as can be.
It's a challenging course that has seen some of the greats play on it, but its had a few facelifts over the years that have kept it very relevant. The final hole in particular is regularly regarded as "one of the best closers in Canada."
There You Have It – The Best Ontario Golf Courses
If there's one thing we've learned from putting together this article is that's we're awfully lucky in this province when it comes to golf.
It's incredible when you consider the sheer variety of golf opportunities in Ontario in terms of public vs. private courses, cost, challenge, and diversity of viewpoint and landscape.
While some of these courses can indeed be more exclusive than a ticket to the red carpet, many listed here are very much playable for anyone will a spare afternoon and a set of clubs.
Here at Ultimate Ontario, we hope you take advantage of the warm weather when its available, and hit the links. We can't promise you'll have a good score, but we can promise you'll have a good time.
If you've played any of these courses, feel free to share your experience below. Or, feel free to let us know if there's any one course in particular you'd love to play. We respond to each and every comment.
Christopher Mitchell is the Cofounder of Ultimate Ontario. He's visited over 80 countries, and has lived on 4 continents, but now has his eyes set squarely on exploring this incredible province, and helping others do the same.