Hamilton, Ontario is a rich mix of worthwhile museums, historic buildings, photogenic streets, unique sporting events and festivals, and access to the outdoors. If you're looking for some of the best things to do in Hamilton, Ontario, you've come to the right place.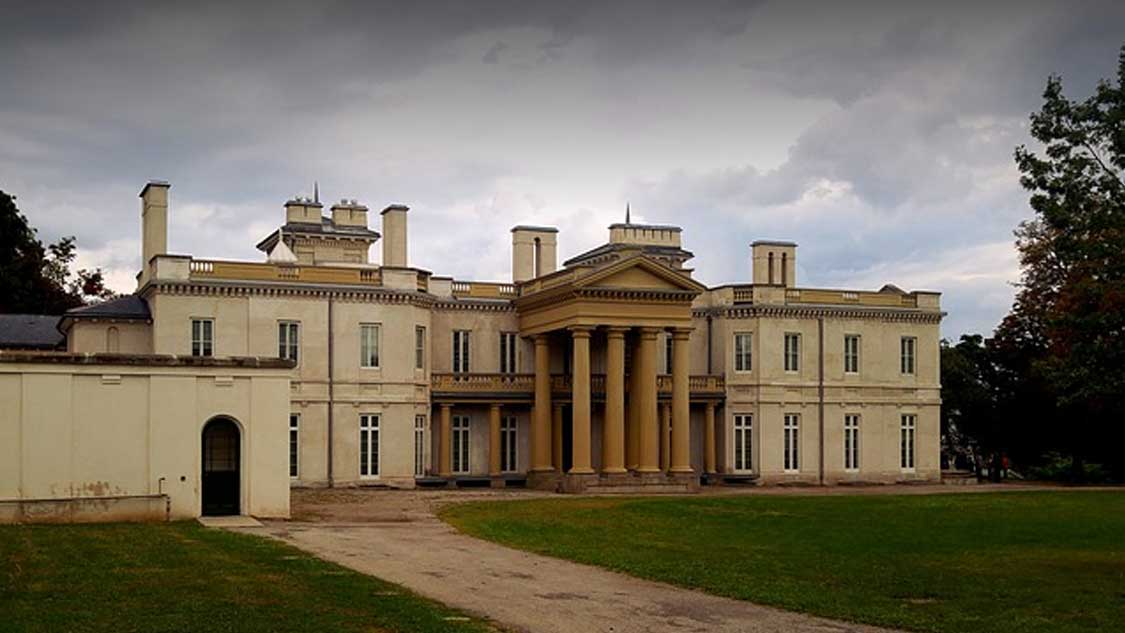 Hamilton sits right between Niagara and Toronto, along the shores of Lake Ontario. There are plenty of fun things to do in Hamilton.
As it noted above, it truly is a city chock-full of gorgeous historic architecture, arts and cultural attractions and plenty of beautiful places to get outdoors.
About Hamilton, Ontario
The city of Hamilton was founded in 1846, making it older than Canada itself. It's a city known for its steel industry and manufacturing, and the home of the much revered McMaster University.
The city was initially settled by loyalists arriving from the American colonies in the 1700's. It was later named after George Hamilton, who planned out the city in the 1800's, mapping it from the northern waterfront to the southern Niagara Escarpment. The escarpment is known as "The Mountain" to locals.
Nowadays, Hamilton is still known for its steel and industry. But it's also a vibrant city with a lot to offer. If you are taking a road trip through Southern Ontario or other parts of the province, Hamilton is well worth being a destination on your trip.
The Best Things to Do in Hamilton, ON
There's a little something in Hamilton for everyone, but here's what we think you'd be wise to have on your Hamilton, Ontario bucket list.
1. Head to one of Hamilton's Museums or Galleries
Thanks to its longstanding history, Hamilton has several impressive museums that you can visit during your time in the city. They make for great things to do in Hamilton.
The Art Gallery of Hamilton was founded in 1914. It's the oldest and largest art museum in Southern Ontario. You can find everything from permanent collections by the Group of Seven to specialized, timely exhibitions.
The Museum of Steam and Technology is a tribute to the history of Canada's early industrial revolution. It sits in a 160-year-old waterworks building, and preserves two enormous steam-powered water pumping engines. They are likely the oldest surviving Canadian-built engines.
Finally, The Canadian Warplane Heritage Museum was founded in the 1970's and houses nearly 50 aircrafts. They have kept meticulous track of Canadian war artifacts, spanning from WWII to the present day.
2. Walk, Sip and Shop Your Way Down Locke Street
You'll instantly feel like a local when you walk down this street in Hamilton.
Locke Street is a hip and trendy street in the city's northwestern corner. The section of Locke from Hunter Street West to Herkimer Street is where you want to set your sights on.
If shopping is one of the ways you like to spend your time, you won't be disappointed. They have everything from music stores to gift shops to furniture, jewellery and book shops.
If food and drink is more your speed, the dining options along Locke are a delight. Democracy is a great local haunt for vegan eats and coffee. Earth to Table: Bread Bar Locke also has incredible meal options. There are plenty of other options all along the street. It really depends what you're interested in when you're finding things to do in Hamilton.
You won't want to forget sweet treats and coffee. Donut Monster makes their own fresh, homemade donuts daily. Bitten Cupcakes, Butter Tarts and Whoopie Pies is also a great option. If you're looking to sip and walk, My Dog's Cafe and Bar is the perfect spot to grab a takeaway coffee, or toast all your shopping delights.
3. Head to a Ticats Game at Tim Hortons Field
It's no secret that Hamilton has its very own team in the Canadian Football League. The Hamilton Tiger-Cats, known almost exclusively to locals as "Ticats", have won 8 Grey Cup Championships in their 70 years as a team.
The Hamilton-Wentworth region is filled with generations of steadfast Ticats fans. Heading to a game at Tim Hortons Field is fun, exciting and a great activity for the whole family.
Although the CFL is currently on pause during the pandemic, we look forward to when they can safely reopen and fans can head to their games, once again.
4. Take a Self-Guided Brewery Bike Tour
This is another activity Hamilton locals love to do. This is a self-guided tour, so make sure you do so safely: consume responsibly, follow traffic rules and bring a helmet.
Hamilton is known for having some incredible breweries. In fact, one of their breweries even made it onto our list of the best Ontario breweries.
You can start by renting a Hamilton Bike Share bike. You'll need to download the app on a smartphone or tablet, and create an account. Their website provides a detailed breakdown of what to do.
There are several breweries throughout Hamilton, but the best area to start from is likely in the north end of town. Start at MERIT Brewing Company on James Street. Next, grab a cocktail at The Mule or The Brain Bar, or head straight to Mosaic for another craft beer. Finish the tour by biking down to the Collective Arts Beergarden, and topping off the day with a treat from Grandad's Donuts.
5. Chase the Best Waterfalls in Hamilton
Many of the best waterfalls in Hamilton are very close to the city, or a short hike or drive away. In fact, there are more than one hundred waterfalls in the city.
Make a day of it when you plan to visit one or a few of these waterfalls. Some of the more famous and well-known falls are Webster's Falls, Buttermilk Falls and Albion Falls.
Due to waterfalls in Hamilton gaining so much publicity and attention over the past few years, visiting some falls and hiking trails around them can be crowded. If possible, plan to visit the falls on a weekday.
6. Take in Hamilton's Historic Buildings & Sites
Due to its lengthy history, another one of the fun things to do in Hamilton is to visit one of their impressive historic sites.
Dundurn Castle is a forty-room Neo-Classical castle. It was built in 1835, and you can take a guided tour on your visit. It's well worth the stop, and the step back in time.
Another charming historic home is Whitehern. It was built in the 1840's and is a beautiful national historic site. It's also well known for its charming gardens, which are perfect to walk around in.
Liuna Station used to be part of the Canadian National Railway. It is a train station that was built in 1929, plus it's a Canadian National Historic site. It's very stately and reminiscent of other historic train stations in Ontario, like the Union Stations of Ottawa or Toronto.
If Canadian war history is more your speed, head to the Battlefield House Museum & Park. It's dedicated to covering the war of 1812, specifically the Battle of Stoney Creek. On the first weekend of June each year, they even do a reenactment of the battle, which is a well-known event in Ontario.
7. Head to Pier 8 for Year-Round Skating
Whether you're finding fun things to do in Hamilton in the winter or summer months, Pier 8 is a great place to spend some time outside. Pier 8 is located right on the harbour, and offers ice skating in the winter time and roller skating in the summer.
This is an ideal place to go as a family, or with a friend. If you don't have skates of your own, they have some rental options available, too.
8. Take a Nature Walk
Aside from the best waterfalls in Hamilton, the city and area itself are also home to some incredible hiking trails and gardens all year round.
In and around the Royal Botanical Gardens are some excellent paths to walk or hike. The R.B.G. itself has an incredible array of artfully designed paths, plants and flowers to take in. Around the gardens are a series of trails that lead into the valleys and rivers around. It's a very scenic place.
You can also head down to the Waterfront Trail down by the water, which goes along the shoreline of Lake Ontario. If you're keen to venture a little further, the Escarpment Rail Trail lookout makes for a great viewpoint over the city.
9. Check Out Some Local Art Festivals
Hamilton is no stranger to the arts. In the summer months, they host several different outdoor festivals to take in.
All summer, the second Friday of every month is when you can check out the James Street North Art Crawl. There are galleries, restaurants and local exhibits to visit. Not to mention, there are several great shops along this stretch of town, too. The piece de resistance is their Supercrawl event, which takes place on Labour Day Weekend.
Beyond James Street North, Hamilton Fringe is the annual theatre festival, which runs in mid-July each year. You can see performances at numerous venues both indoors and outdoors across the city.
Another one of the fun things to do in Hamilton is head to the Festival of Friends music festival. It's a three-day event that takes place in Gage Park during the first weekend of August. It's been running since 1976, and they typically have upwards of 30 acts performing on two stages.
10. Visit the First Tim Horton's in Canada
Located on Ottawa Street North is the site of the flagship Tim Horton's coffee shop. For many Canadians, it's difficult to imagine the country without the iconic "Double Double" and "Roll Up the Rim".
Tim Horton's has become an institution synonymous with being Canadian. A visit to this location will surely remind how much this is true.
The store has been renovated and modernized, and still operates just like a regular Tim Horton's. There are several plaques and historical artifacts around to let you know about its history, too. Most importantly, you'll also learn about the former Toronto Maple Leafs player himself, Tim Horton.
A Wrap on Fun Things to do in Hamilton, Ontario
There are so many interesting and fun things to do in Hamilton, Ontario. From the budding artists to the outdoorsy hikers to the sports or war history enthusiasts, it is a very well-rounded city to visit for the whole family.
If you haven't already, make sure you've checked out our other Ontario cities and towns articles. And, feel free to join us in our growing Facebook group if you want to chat more about Ontario travel!
Bri was born and raised in Ontario. She spent many years living abroad, but returned to Ontario a few years ago, and is very happy to be back exploring.
She loves writing about travel experiences in our beautiful province, including unique accommodations, memorable meals and adventurous activities.
You can find her canoeing and swimming across Ontario with a craft brew in her hand in the summer, and snowshoeing or curling up with a good book and an Ontarian Pinot Noir in the winter.