The Boreal Route road trip is a journey past waterfalls, lakes, and polar bears to reach some of Ontario's best provincial parks.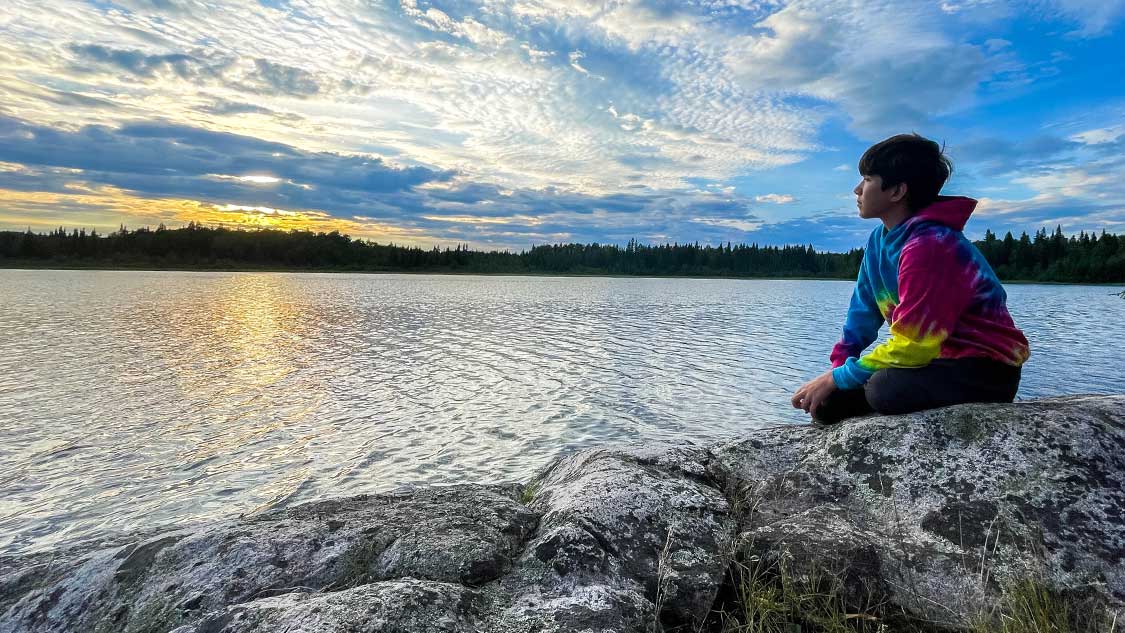 The world's largest uninterrupted forest stretches from just below the Arctic Circle and spans across the northern reaches of Canada.
The Boreal Forest is flooded with centuries-old conifer and birch trees and teeming with wildlife, including caribou, moose, wolves, loons, and wood frogs.
This magical landscape stores up to 40% of the earth's land-based carbon, making it one of the planet's most important defenses against global warming.
Northern Ontario's Boreal Route road trip offers travelers one of the most accessible and adventure-packed opportunities to explore this massive, beautiful, and vital wilderness. Along this 1,700 km driving route, you'll experience some of Ontario's least visited provincial parks, hike past cascading waterfalls, visit the former site of the Hudson Bay Trading Company, paddle on lakes stocked with pike, bass, and trout, and even have a chance to visit Ontario's only polar bear habitat and rehabilitation centre.
What is Ontario's Boreal Route road trip?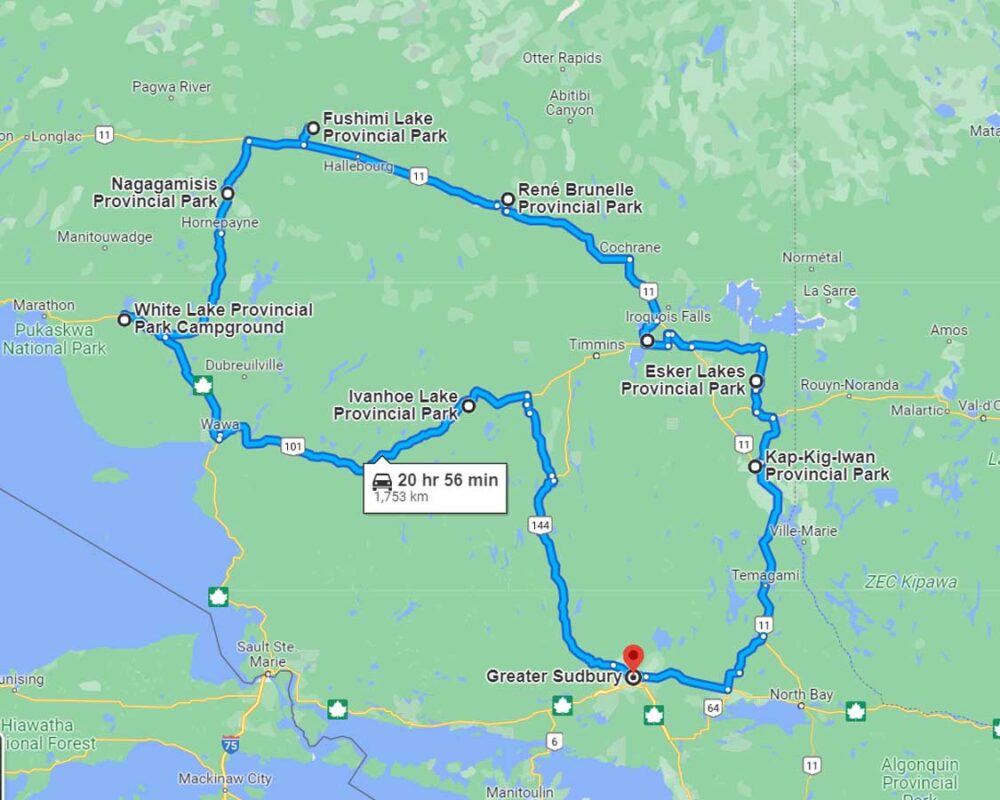 The northern Ontario Boreal Route is a road trip that explores some of the province's least explored provincial parks. The route typically starts in northern Ontario's largest city, Sudbury, and loops along a scenic 1,700 km adventure through Temagami, Iroquois Falls, Cochrane, Hornepayne, White River, and Wawa.
Along the way, explorers will pass eight incredible Ontario Parks, including Kap Kig Iwan, Esker Lakes, Kettle Lakes, Rene Brunelle, Fushimi Lake, Nagagamisis, White Lake, and Ivanhoe Lake Provincial Park.
But like all of the best Ontario road trips, the Boreal Route road trip is more than just the destinations. These beautiful parks are stunning but are not even close to all you'll find along the route.
You'll pass through small towns, learn about Ontario's mining and lumber industries, come face-to-face with polar bears, and see some of the province's most remote and beautiful scenery. This is one of those routes that you'll be able to tell your friends about, and, likely, none of them have ever heard of it.
A road trip along Ontario's Boreal Route
My family's Boreal Route trip started at our Greater Toronto area home. Our family of four packed up with the essentials and hit the road for what would end up being a 2,500 km journey. The journey opened our eyes to a spectacular and vastly under-represented collection of Ontario Parks.
To give you an idea of how important camping is to my family, I'll let you know that we've visited over 80 provincial parks as a family in just the past eleven years. We've camped at as many of these parks as we've been able to. We've even written a few guides on Ontario Provincial Park camping to help others enjoy their experiences.
Our Boreal Route road trip took us through Kap Kig Iwan, Esker Lakes, Kettle Lakes, Fushimi Lake, and Ivanhoe Lake on a whirlwind journey of hiking, paddling, camping, and adventure.
Enjoy the waterfalls of Kap Kig Iwan Provincial Park
The Boreal Route drive typically begins in the city of Sudbury. Here, we veered inland along HWY 11, breaking away from the far more popular Trans Canada Highway along Highway 17 that takes travelers through Thunder Bay. The journey took us through the town of Temagami, which, apart from being a beautiful town, is an adventure travel mecca.
Temagami draws hikers, paddling enthusiasts, campers, and snowmobilers to its vast expanses of natural beauty.
As we pulled into Kap Kig Iwan Provincial Park in the early afternoon, we knew we were in for some truly spectacular scenery. The park is one of the most overlooked destinations for experiencing Ontario waterfalls. Kap Kig Iwan has five separate waterfalls that we visited along the short but beautiful High Falls trail and the muddy but scenic Hell's Gate trail.
The trails at this small park are scenic and challenging enough to draw interest from all skill levels. Aside from the magnificent waterfall trails, there's also a popular "Disney" trail that includes fun characters to excite young children.
Hike the bog at Esker Lakes Provincial Park
We woke with a casual breakfast, as our next park, Esker Lakes Provincial Park, was an easy one-hour drive away. The drive took us through the town of Kirkland Lake, which is a town that has built its reputation on gold mining and NHL hockey. In fact, Kirkland Lake is known as the "town that made the NHL."
We visited the Toburn Gold Mine for a free, self-guided tour through one of the city's original success stories and we also stopped by the solemn Miner's Monument that pays tribute to the many miners who have lost their lives in this dangerous profession.
Just 30-minutes from town is Esker Lakes Provincial Park. This stunning park has a landscape shaped ten thousand years ago when kilometre-thick glacial ice retreated from the land, dropping huge piles of sand (eskers). The glaciers left behind massive frozen ice-boulders that, when melted, created huge craters in the ground that eventually became clay-bottomed kettle lakes.
We enjoyed the Lonesome Bog Trail, where my two boys had a blast picking wild blueberries from the countless bushes along the trail.
The scenery along the trail was a perfect example of an esker bog where floating vegetation bobbed among beaver dams intersected by scenic boardwalks lined with ferns and towering cedars.
Paddle through Kettle Lakes Provincial Park
After a fabulous night in the spacious Esker Lakes campground, we made the two-hour drive to Kettle Lakes Provincial Park. As I mentioned earlier, road trips are all about the journey. So, along the way we stopped at Dream Acres Alpaca Farm.
Dream Acres is a scenic farm offering farm tours and Alpaca walks. It sits just 15-minutes from the city of Timmins and just a short drive from the Esker Lakes Provincial Park entrance. They have over 30 adorable alpacas and offer farm tours, alpaca wool products, and a glimpse into the farm life in northern Ontario.
Where Kap Kig Iwan is all about the waterfalls and Esker Lakes offers fabulous hiking, the sprawling Kettle Lakes is best enjoyed on the water.
The park is home to 22 lakes surrounded by mixed forests. Most of these lakes are accessible via a scenic dirt road that circles much of the park's more remote areas. Once seen, it's not tough to imagine why this park is so popular for swimmers, boaters, and anglers.
We rented a canoe from the park store (a rental includes a safety kit, paddles, and lifejackets) and enjoyed a few hours of relaxed paddling around Island Lake. Near the end of our time on the water, we saw a familiar brown shape at the water's edge and quickly realized that we had seen a young black bear enjoying a drink from the lake. What a treat!
Catch the sunset at Fushimi Lake Provincial Park
Our drive from Kettle Lakes to Fushimi Lake Provincial park was a hefty, four-hour jaunt through scenic small towns and cities such as Iroquois Falls, Kapuskasing, and Hearst. Many on the Boreal Route road trip will break this trip into two sections: a stop at Rene Brunelle Provincial Park near Kapuskasing and then a second at Fushimi Lake.
Many great stops along this drive include the quirky UFO monument in Moonbeam, Ontario, and the Voyageur monument in Hearst. But if you only have time for one big adventure on this drive, it'll be the Polar Bear Habitat in Cochrane, Ontario.
The Cochrane Polar Bear Habitat is the only facility in the world dedicated solely to caring for polar bears. There are three polar bears in the habitat, two of which are rescues and one which was born in captivity.
The habitat also boasts a heritage village where you can explore early life in the north. Admission also includes access to the vintage snowmobile museum that houses many snowmobiles dating back to the earliest models.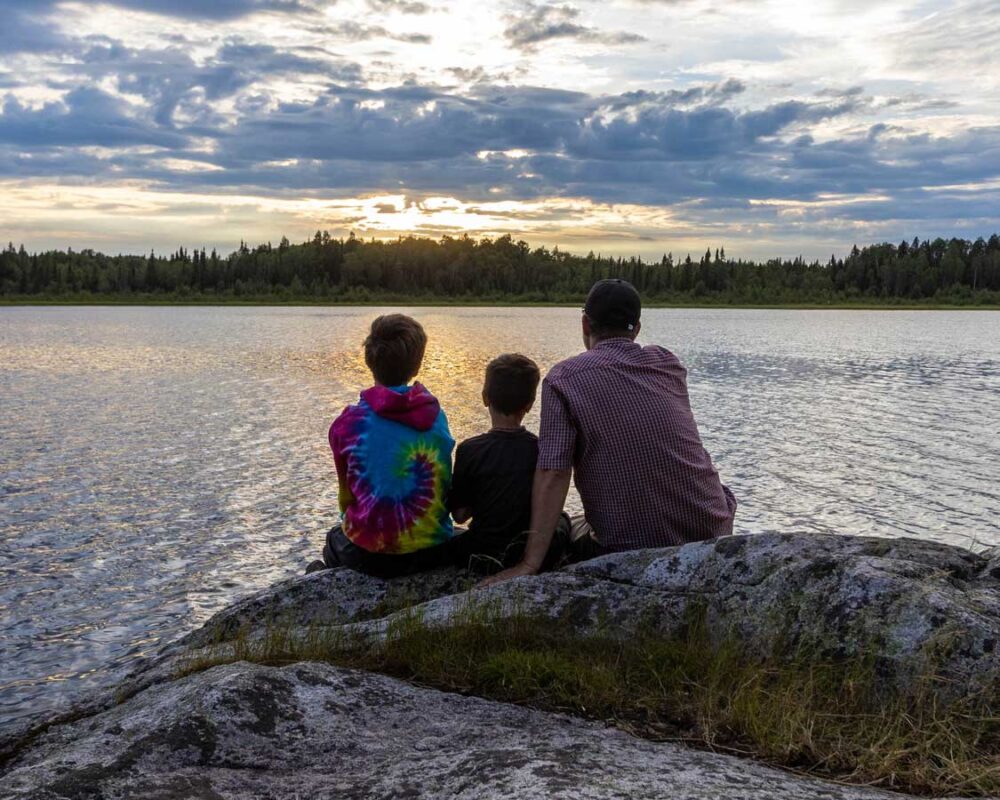 Fushimi Lake Provincial Park surrounds the landscape and waters of Fushimi Lake. The scenic waters are popular for anglers, boaters, and paddlers. If you'd like to explore the lake, you can rent canoes, kayaks, stand-up paddleboards, and even motorboats from the park.
One of our favourite parts of Fushimi Lake Provincial Park was the short hike to Achilles Lake, which boasts one of the best sunsets in the north. Although the clouds were starting to roll in at the end of the day, we were still treated to a beautiful view shared with loons, a beaver, and the calmness of the water.
Dip your toes into Ivanhoe Lake Provincial Park
It would have been wonderful to add a few days to our Boreal Route road trip and be able to include Nagagamisis Provincial Park and White Lake Provincial Park (which is near White River, the original home of Winnie the Pooh), or schedule meant a slightly shorter route that would have us backtrack through the city of Timmins towards Ivanhoe Lake Provincial Park.
A rain cloud seemed to follow us for nearly the entire 4-hour drive, drying up only as we passed by Groundhog River, where we saw a mother bear and her cub enjoying a salad near the side of the highway.
After we shook off that cloud, the weather was gleaming, and we saw some of the best skies of our entire Boreal Route drive. It made our late-day hike along the 2-km Saw Lake Trail a pleasure.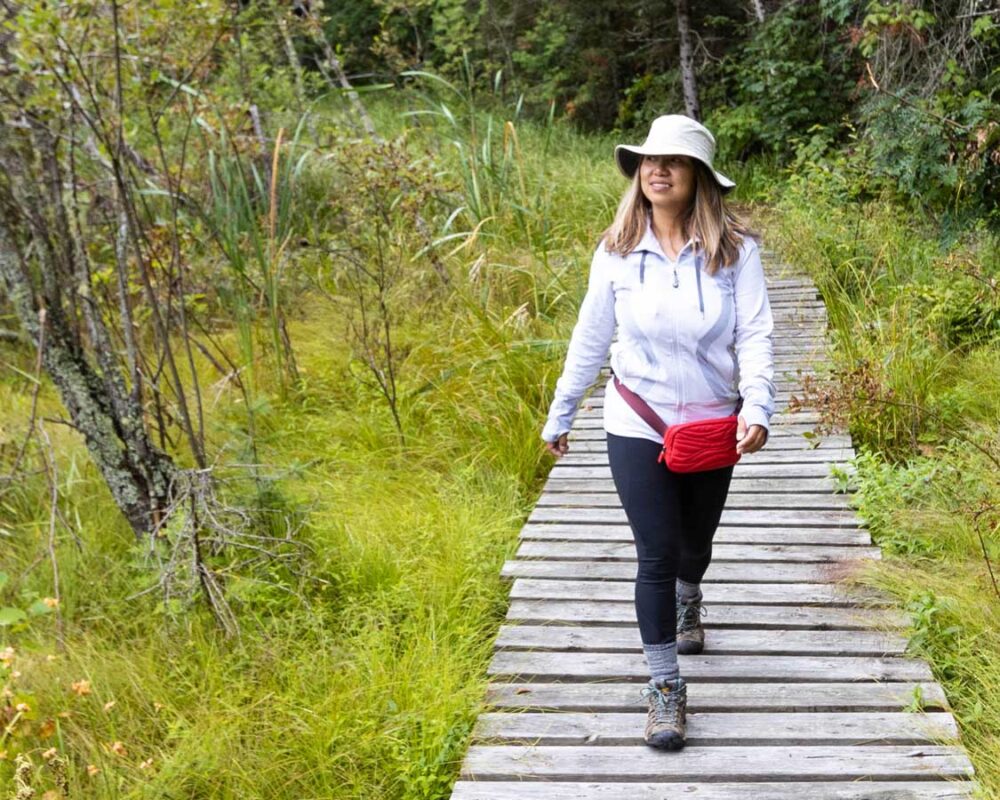 After pulling into our campground and setting up for the day, the sun was shining and the day was looking wonderful. Along the trail we experienced a deeper connection with nature than we had experienced on the trip. It seemed that everywhere we looked, the environment was in a unique state of display.
There were colourful fungus, carnivorous pitcher plants, trees with recent displays of woodpecker activity, brilliant green moss, and enough stunning views that we didn't want the hike to end. The only thing that tore us away was the call of the crystal-clear water of Ivanhoe Lake and the promise of a refreshing late-day swim before enjoying a campfire and smores.
Take a video journey along the Boreal Route
Looking for a deeper dive into the scenery of the Boreal Route drive? Check out my YouTube video on driving the Boreal Route to explore even more.
Will you drive the Boreal Route?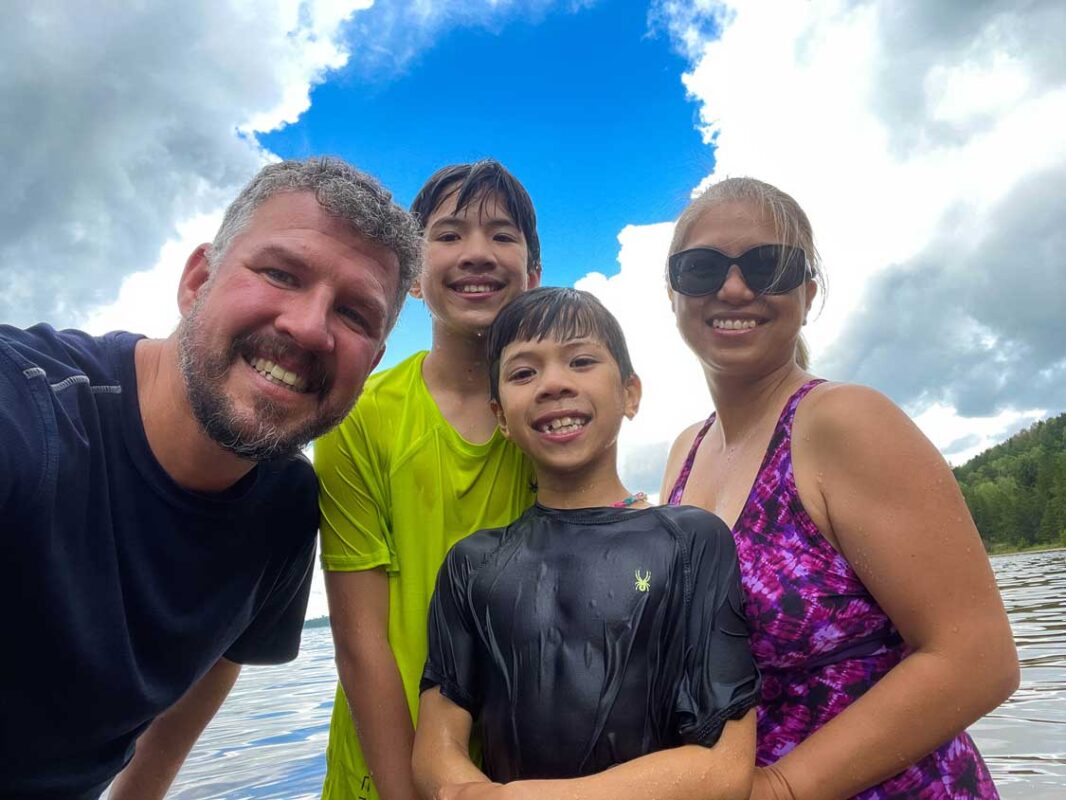 If you are looking for a fabulous adventure that takes you through some of the lesser-explored regions of northern Ontario, the Boreal Route should make your short list.
Not only is each provincial park along the route beautiful and utterly unique from the others, there are more than enough other things to do on the Boreal Route to keep any visitor occupied and engaged from start to finish.
---
Some of these experiences were enjoyed through a partnership with Ontario Parks. Others have come about through my love of road trips through northern Ontario.
If you appreciated this article, you'll love our newsletter, as well as our Ultimate Ontario Facebook group! Feel free to join, all are welcome.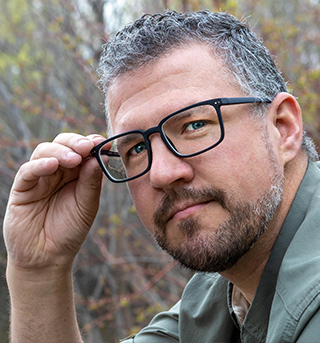 Kevin Wagar is a founder and editor of Ultimate Ontario. He has been working in the travel media industry since 2015 when he founded his family travel website Wandering Wagars – Adventure Family Travel.
Over the years Kevin has developed a deep love for his home province of Ontario and aims to showcase the incredible experiences and amazing small businesses found within it.