With easy access to the outdoors, great restaurants, and museums you won't find anywhere else in the province, there are no shortage of incredible things to do in Sudbury, Ontario.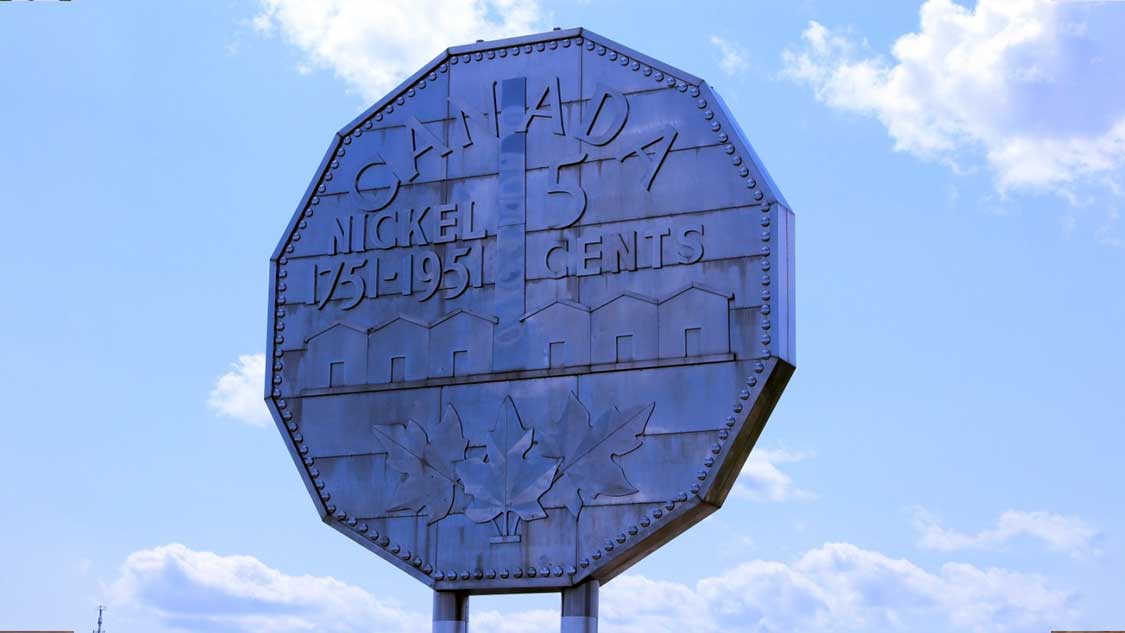 Sudbury is the largest city in Northern Ontario by both population and land area. In fact, by land area, Sudbury is the largest in the whole province, and the fifth largest in Canada. How's that for a fun fact?
The city is known predominantly for it's rich mining history. That becomes pretty clear when you look at Subdury's list of nicknames and see that the three most popular are "Nickel Capital," "Nickel City," and "The Big Nickel."
That being said, Sudbury is a heck of a lot more than that. The quick access to pristine nature is remarkable and, not unlike Barrie and London, you get the sense that those who live there know what a well-kept secret it really is.
A Bit More About Sudbury
The Sudbury region was inhabited by the Ojibwe people of the Algonquin group for thousands of years prior to its formation as the city we know today. The discovery of nickel ore in 1883 is what ultimately led to the city being founded and settled in modern times.
The city is known across the province by lovers of the outdoors and outdoor adventure. Many tourist attractions in Sudbury, and lists of what to do in Sudbury, are heavily influenced by the outdoors.
Part of the reason for this is because the climate in Sudbury is very seasonal. That means that in winter you've got the low lows (which makes it a nice Ontario winter getaway) and in summer you've got the high highs (ideal for an Ontario staycation). In fact, on average, in January you're likely to see around -20, and in July you're likely to see around +25.
What to Do in Sudbury on Your Next Visit
The list of top tourist attractions in Sudbury is quite lengthy. Here's our list of the most fun things to do in Sudbury when you're able to go next. There are plenty of sights to see in this city that you simply won't find anywhere else, and that's something we always love here at Ultimate Ontario.
Set Eyes on the Big Nickel
"The Big Nickel" is probably the most well recognized tourist attraction in the city. It's a 30 foot replica of the 1951 Canadian nickel which is located on the grounds of the Dynamic Earth Science Museum (which we'll mention later).
Interestingly enough, it's the 1951 nickel that was chosen to be displayed because it marked the bicentennial of the chemical isolation of nickel by the chemist Baron Axel Frederic Cronstedt.
It's meant to serve as a tribute to the roots of Sudbury, and especially to the men and women who mined and processed the mineral. It's worth making time to snap a photograph the Big Nickel. Our pro-tip here is to get a photo at sunset or sunrise, as the nickel is really shining during those times.
Visit Science North
Science North describes itself, rightly, as "Northern Ontario's most popular attraction." That alone means it probably needs to make your list of things to do in Sudbury, Ontario.
You can find Science North by locating the two snowflake-shaped buildings on the south shore of Ramsey Lake. For reference, it's a less than ten minute drive from downtown Sudbury.
We don't know how else to say this – Science North is amazing. You've got an IMAX theatre, Planetarium, a hands-on lab to learn how to cut, grind, and polish stones, a butterfly gallery, and the list goes on and on.
Our favourite fun fact about Science North is that when they were building the rock tunnel to connect the two buildings, they just happened upon a billion-year old geologic fault. How fitting is that, right?
If you're visiting Sudbury, you can't miss Science North – there's just no other way to say it.
Stroll Down the Bell Park Walkway/Boardwalk
Greater Sudbury has an ingenious trail system known as "The Rainbow Routes". It's run by the Rainbow Routes Association, a not-for-profit in Greater Sudbury that aims to encourage healthy living by getting people out into nature and active.
Sudbury's Bell Park Walkway is one of the most popular of the "Rainbow Routes" in the city. It's a well-maintained urban walkway that hugs the shoreline of Ramsey Lake.
The route will give you beautiful unobstructed views of Ramsey Lake, and you'll encounter local urban wildlife, gardens, beaches, and even restrooms. Not to mention, there's the rowing club, as well as an amphitheatre.
The Bell Park Walkway is also a popular place to watch some of Sudbury's popular festivals, including the Dragon Boat Festival and the Northern Lights Festival Boreal.
Check Out the Northern Ontario Railroad Museum and Heritage Centre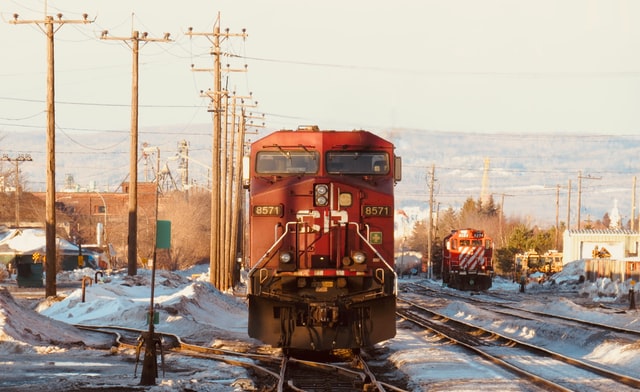 This museum needs to be near the top of your "what to do in Sudbury" list for both train and history buffs. The Northern Ontario Railroad Museum and Heritage Centre is focused on preserving historical artifacts and sharing stories that pay tribute to Northern Ontario, specifically the history around lumber, mining, and the railroad.
If you want to find the museum, just look for the over 100-year-old Victorian-style house! However, it should be noted that this isn't in downtown Sudbury but is actually about a 30-minute drive from the city centre. Hey, it's still less than a normal bout of rush-hour traffic in Toronto!
The adjoining Prescott Park holds all the museum's outdoor locomotives, and families should note that there's also a little children's play structure and small garden. It's not a huge museum by any means, but they've done a nice job with it.
Go Deep at Dynamic Earth
Not far from the Big Nickel, owned and operated by Science North, is Dynamic Earth. As you might imagine, it's an earth sciences museum which focuses on geology. More specifically, it focuses on Sudbury's storied mining heritage.
In fact, you can get a tour of the mine and kick things off by going seven stories underground in their elevator. The tour focuses on the evolution of mining over the years, as well as showing an educational film at the end with a focus on Sudbury's history and mining history, which are inextricably linked.
The science park is what brings families from far and wide. It's a hugely interactive experience, which makes it a popular spot for students as well.
Before planning your visit, please check to see if they're currently open and, if so, what their operating hours are, as those details are currently in flux.
Take a Deep Breath at the Lake Laurentian Conservation Area
It's difficult to believe how close the Lake Laurentian Conservation Area is to downtown Sudbury. Its proximity is one of the reasons it's one of the top tourist attractions in Sudbury, but its beauty certainly doesn't hurt either.
The Lake Laurentian Conservation Area encompasses nearly 2500 acres, which is remarkable considering its more or less part of an Ontario urban centre. There's an enormous green space, a handful of lakes, a nature trail which is easy to navigate, hiking trails, wetland areas, and birdwatching areas as well.
This area isn't only wonderful for outdoor activities in the warmer months – it's also fantastic in the winter. There's plenty of opportunity for both snowshoeing and cross-country skiing.
Cheer on the Sudbury Wolves
The Sudbury Wolves are one of the most storied franchises in the Ontario Hockey League, and attending a game is one of the top things to do in Sudbury if you're a sports fan.
Former players include the likes of Randy Carlyle, Dale Hunter, Mike Foligno, Marc Staal, and the list goes on and on.
There's even a Sudbury Wolves podcast called "Wolf Tracks," which is popular among local fans. They're currently playing at the Sudbury Community Arena, but we're told they're working on plans to build a brand-new arena in the near future.
You can check their website to see when and if fans can come and cheer them on!
Pop by the Art Gallery of Sudbury
The Art Gallery of Sudbury was actually one of the many Canadian Centennial projects that came to fruition across the country in 1967. It's housed in historic Belrock Mansion, which was the former home of famed lumber baron and philanthropist William J Bell.
The gallery has plans to expand, and word on the street is that they may even take over the Sudbury Arena.
They have a permanent collection of over 2000 pieces from both Canadian and international artists. They even have pieces from Franklin Carmichael, which you'll likely know was one of the founding members of the Group of Seven.
Appreciate the Anderson Farm Museum
If anyone ever tells you there are not enough good museums in Sudbury, you can tell them they don't know what they're talking about. A little over a 15-minute drive from downtown Sudbury is where you'll find the Anderson Farm Museum, and it's a farm lovers delight.
The museum aims to preserve what it would have been like to run one of the largest dairy farms in the Sudbury area in the 1920s and 1930s. Not to mention, the 14 acres of land that it sits on is quite picturesque unto itself.
You can come to learn about the history, or you can simply come to hang out on the property, and perhaps bring a picnic.
Enjoy Stack Brewing
As Stack Brewing so proudly says, they're "brewed in the north, enjoyed by everyone."
Simply put – it's delicious Ontario craft beer brewed in Sudbury, and if you're in Sudbury, you'd be smart to give them a try. To put things in perspective, they won 3 gold medals and 2 silvers at the recent Canadian Brewing Awards, so these guys are no slouches!
The best thing to do is to head to their website and see if it's best to pick some up to go, or whether you're able to take a seat in their brewhouse and enjoy some food to go along with your beverage of choice. We'd personally recommend their "Brewben," which features some mouth-watering smoked brisket.
If you're a beer lover, you're also going to want to pop by 46 North!
Dine at Some Fantastic Local Restaurants
We've yet to do a deep dive into Sudbury's restaurant scene in one of our Ontario Food and Drink Guides, but that's only because we haven't gotten around to it. It's deserving of one, but for now, we'll just list a few of our favourites.
P&M's Kouzzina (Our personal favourite)
Ripe Restaurant
Sizzle Mongolian Grill
Di Gusto Pizz & Pasta
Tucos Taco Lounge
Tommy's Not Here
Mr. Prime Rib
M.I.C (Canadian Eatery and Whisky Pub)
That's a Wrap on the Top Attractions in Sudbury
We hope it's clear now that there really are a ton of things to do in Sudbury, Ontario. It's a common trope with a lot of the cities we write about, but we do feel like this city deserves more love. There are museums and stories here that you're simply not going to find anywhere else, and that's worth something.
Plus, if you get tired of being indoors at the museums, you've got no shortage of parks and outdoor areas to appreciate – not to mention restaurants and breweries.
We hope this guides you well on your future Sudbury and Northern Ontario travels!
---
Don't forget that we've got a welcoming Ultimate Ontario Facebook Group, as well as a hugely popular Ultimate Ontario Newsletter.
Christopher Mitchell is the Cofounder of Ultimate Ontario. He's visited over 80 countries, and has lived on 4 continents, but now has his eyes set squarely on exploring this incredible province, and helping others do the same.