There are no shortage of options when it comes to swimming in Toronto, and in this article Ultimate Ontario contributor Liisa Ladouceur makes sure you know exactly where and when to swim in Ontario's capital.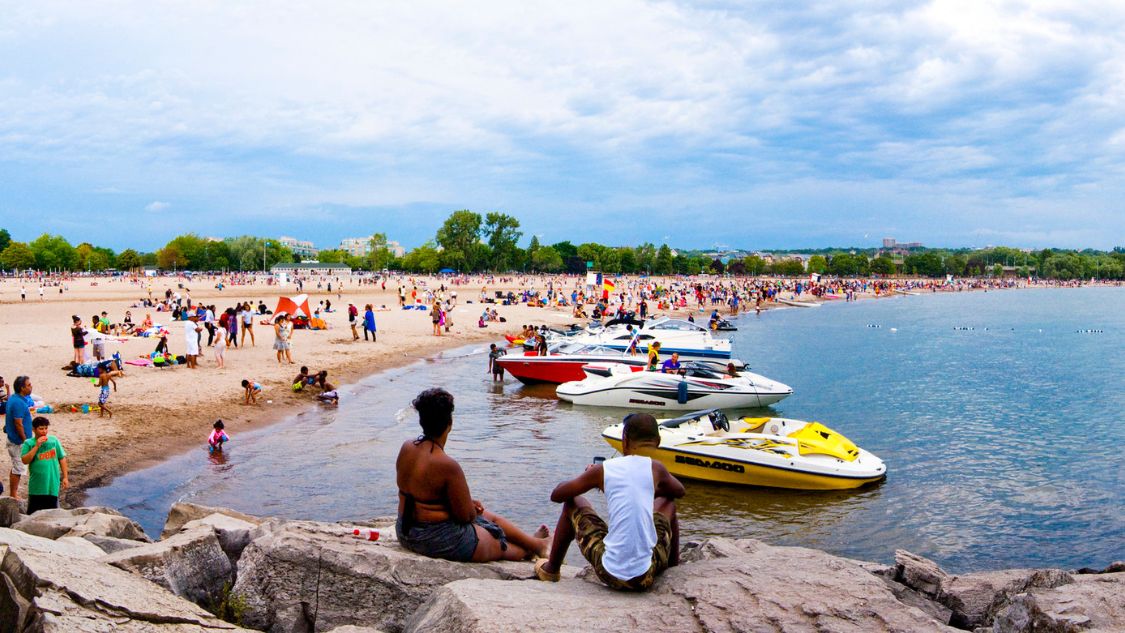 ---
Let's be honest, swimming season in Toronto is short. So as soon as that first heat wave hits, it's time to hit the water.
With 46 kilometres of shoreline from Etobicoke in the West to Scarborough in the East, Toronto is a waterfront city, where, believe it or not, a great beach is never that far away. There are also outdoor pools all over the city that range from free to fancy. Whether you're looking to get your laps in or just beat the heat, here are the best places to go swimming in Toronto.
What You Need to Know About Swimming in Toronto
The first thing to know is that you've got options. There's even a clothing optional beach that you can visit if that's up your alley. People don't necessarily think of swimming first when they think of Toronto, but there are no shortage of swimmers and swimming opportunities in Canada's largest city.
The Best Free Beaches
Toronto has 11 official beaches stretched out along Lake Ontario.
They are free, open 24/7, and a great way to connect with nature right in the heart of the city. A full list with lifeguard hours and available facilities can be found here.
The most popular beaches are located in the city's East end, in a neighbourhood appropriately called The Beaches. Here you'll find the longest stretches of sand, the most facilities, and a true beach town atmosphere that attracts locals and visitors of all ages and persuasions.
Woodbine Beach is 3km of wide sandy beach with beautiful views that fills up fast every weekend with families and friends sunbathing, picnicking and swimming. There's also a robust beach volleyball scene, and you're sure to see water sports enthusiasts on jet skis or kite-boards taking advantage of Woodbine's swelling waves.
This is the easiest Toronto beach to visit – there's ample parking, washrooms and change rooms, restaurants and food trucks. It's a fantastic destination for cyclists as the Martin Goodman Trail will take you right there from downtown. At this point, It can be considered "somewhat accessible." Woodbine has installed plastic mats that reach all the way to the water's edge for wheelchairs, plus a beach wheelchair can be borrowed for free by calling 311 in advance.
Nearby, Balmy Beach offers a quieter setting with the same welcoming waters and lake views. Walk or bike 3km further east of Woodbine to enjoy a relaxed swim. If you want to avoid Woodbine's crowds altogether, Balmy can also be reached by a short walk from the 501 Queen Streetcar.
Safety tip: Toronto beaches are generally safe for swimming, but double check the water quality before you head out, especially after a heavy rainstorm. The city samples water daily and posts the results here.
The Best Outdoor Pools in Toronto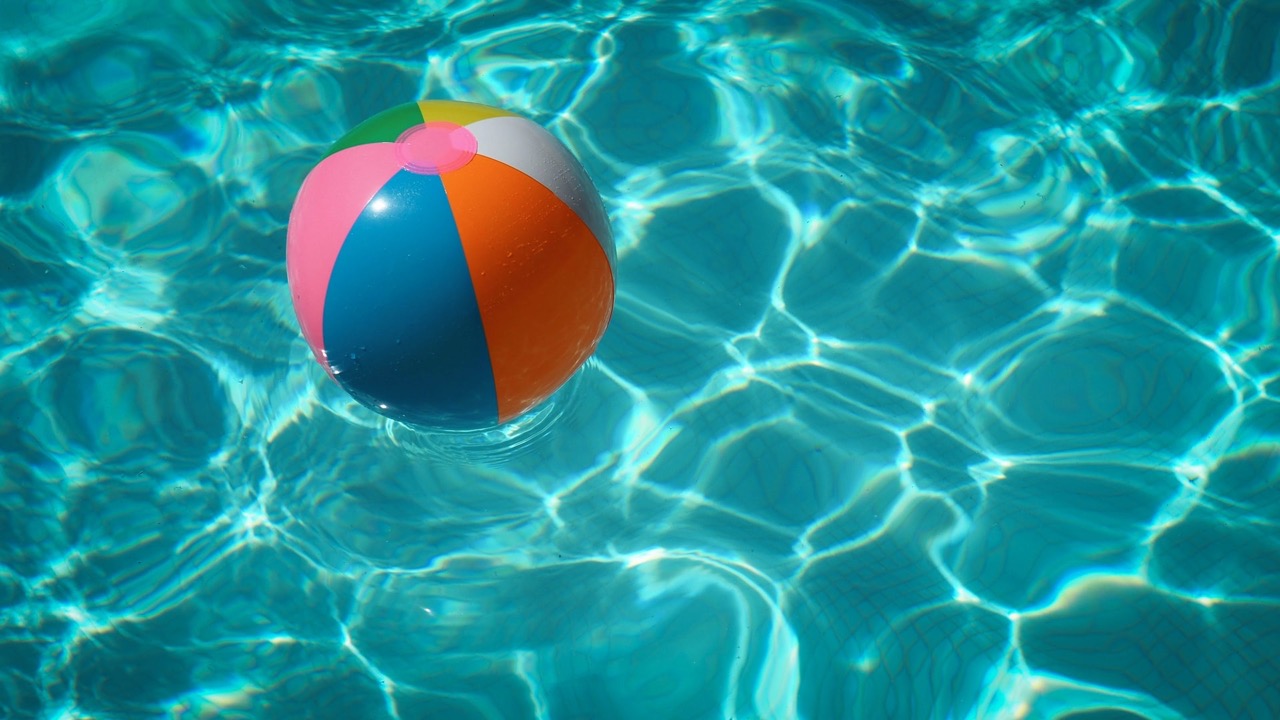 If you're an avid swimmer and want to practise your laps, or just want to swim without getting sand in between your toes, the City of Toronto operates 58 outdoor swimming pools between June and Labour Day (the first Monday in September). The facilities are basic, but these pools are free, clean, and family friendly, with no reservation needed.
Sunnyside Gus Ryder Pool is Toronto's largest outdoor pool, steps from Lake Ontario on the city's West side. Built in 1925, it was once considered the largest outdoor pool in the world and nicknamed "The Tank!"
Today's fully renovated pool can accommodate all types of swimmers: There's a deep end, dedicated width swim lanes, and a shallow end with accessible ramp and stairs. 1755 Lakeshore Blvd, right on the Martin Goodman bike trail, with paid parking lots nearby. A beachfront café is attached where you can snack and watch the boardwalk promenade.
High Park Pool is a bonus for visitors to the city's largest outdoor park. After a hike, bike ride, or game of tennis, you can cool off at this large pool which is also very kid friendly.
Alex Duff Memorial Pool has something for everyone. A deep pool with diving board, a waterslide, "conversation pool" for lounging, and a separate shallow kids' pool, plus a lap pool with access ramp. Inside Christie Pits Park and a short walk from the Christie Subway station.
Heat wave tip: If the city declares an "extreme heat alert day", select pools stay open until midnight!
Indoor Pools in Toronto
The City of Toronto offers over 60 indoor pools, which means there's likely one located near you if you call Toronto home. These pools differ a fair bit in aquatic features and design, but they all promise a good time.
In the summer time, it's an easy choice to head to the beach or an outdoor pool in Toronto, but you're likely not going to want to do that in the depths of winter. Thankfully, indoor pools in Toronto are open year-round. So, if it's too cold (or too hot) out, you can consider an indoor pool.
Here are a list of Toronto's indoor pools. You may also want to note what instructional programs are offered at the pool, and you can find that right here. All further information can easily be found in their "Swim & Water Play" section of their site.
What Else Should You Note About Toronto's Swimming Scene?
It's not just beaches, indoor and outdoor pools you know. Here's what else you may want to have on your radar.
Toronto's Pool Party Scene
OK, so it's not for swimming per say, but if you prefer your pools with bikinis and bottle service, Cabana Pool Bar might be your favourite summer playground. A sprawling adult (19+) waterpark with gorgeous views of the city from Polson Pier, it attracts up to 2,500 youthful sun lovers on weekends. There is a large pool for lounging on floaties and snapping that perfect selfie. Admission starts at $20 depending on the DJ and the costs go up from there. You can arrive by car, by shuttle bus, or by boat. Cool off, see and be seen.
For a similar vibe but less of a crowd, take the elevator up to Lavelle. A trendy rooftop restaurant and bar on the King Street West club strip, it offers access to its three small pools for a very reasonable $25, including towel service. ($50 for a family pass.) A chill place to sip cocktails, suntan, and float lazily in a cool pool with an amazing view.
Your Own Private Oasis
If you've ever dreamed of having a backyard pool of your own, you can now rent one! Swimply is like AirBnb but for pools, and is now operating in the Toronto area.
Browse listings of private pools available by the hour — from basic to fully stocked with BBQs, speakers, and pool toys. Each Swimly host sets their own rates rules but whether you're looking for a tranquil date spot or a place to (respectfully) party, there's a probably pool out there with your name on it!
Hotel Pools in Toronto
The Radisson Blu is one of the only Toronto hotels still offering day passes to its outdoor pool facilities for non-guests. For $46 plus taxes, you can reserve a lounge chair at its Lakeview Pool Lounge. The location can't be beat — in the heart of Harbourfront, minutes from downtown.
Pool passes are available 11am to 6pm Monday to Friday and must be purchased in advance via Open Table. A full food and drink menu is available.
Toronto Islands' Nude Beach
Yes, it's true. Toronto has a clothing optional beach. It's just one of the many, many reasons to visit the Toronto Islands, a short ferry ride from downtown that feels like a world away.
Hanlan's Point Beach is on the most westernly part of the Islands, a short walk from the Hanlan's Point ferry drop off. A 1km stretch of the beach was officially designed clothing optional in 2002, but it's been enjoyed by nudists for many decades before that. Unofficially, it's also considered Toronto's LGBTQ+ beach. (The first Gay Pride picnic was held here in 1971.) All are welcome, and you'll find a diverse crowd, but visitors should be mindful and respectful of this historically queer space.
Besides plenty of happy naked people, what will you see on Hanlan's? A pretty good party scene, with groups enjoying music and socializing, as well as skinny dipping, late into the night. The beach has been somewhat eroded in recent years so it's not that wide, and can get crowded, but if you like making friends you'll have no trouble finding a spot.
If you prefer to keep your swimsuit on, but still enjoy the warm waters and gorgeous sunset views, simply follow the signs to the clothed side of Hanlan's Point. Or check out the other swimming spots on the Islands, including the family-friendly beach at Centre Island.
Travel tip: Book your ferry ticket in advance to cut down on lining up in the hot sun at the terminal. ($8.70/$5.60 round trip per adult/child). Private water taxis are also a fun way to jet over to the island, and run later into the night ($12 each way, per person). My favourite is the Tiki Taxi. Both options will take your bicycle, stroller, cooler, or other items – and you'll want to BYO-everything because amenities on the island are limited.
That's a Wrap on Where to Swim in Toronto
Whether you choose to head to the beach and catch some rays, head indoors to squeeze some exercise in during the winter, or even turn your swim into a little excuse for a party and fun, this list should serve you well. Swimming is one of those things where you tend to feel a whole lot better after you've splashed around a bit, so go make the most of Toronto's extensive swimming offerings!
---
If you appreciated this article, you'll love our newsletter, as well as our Facebook group! Feel free to join, all are welcome.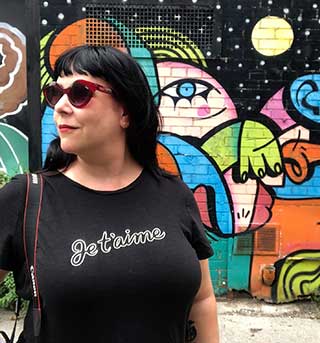 Liisa Ladouceur is a Toronto-based writer who believes adventure doesn't have to be far away – it's about curiosity and wonder. She runs the travel blog LiisaWanders where she shares lessons learned while seeing the world.