Toronto is a beacon for comedy in Ontario, and an epicentre of Canadian comedy in many ways. If you're looking to tap into that side of things and laugh a little, UO contributor Liisa Ladouceur is here to let you know where to go.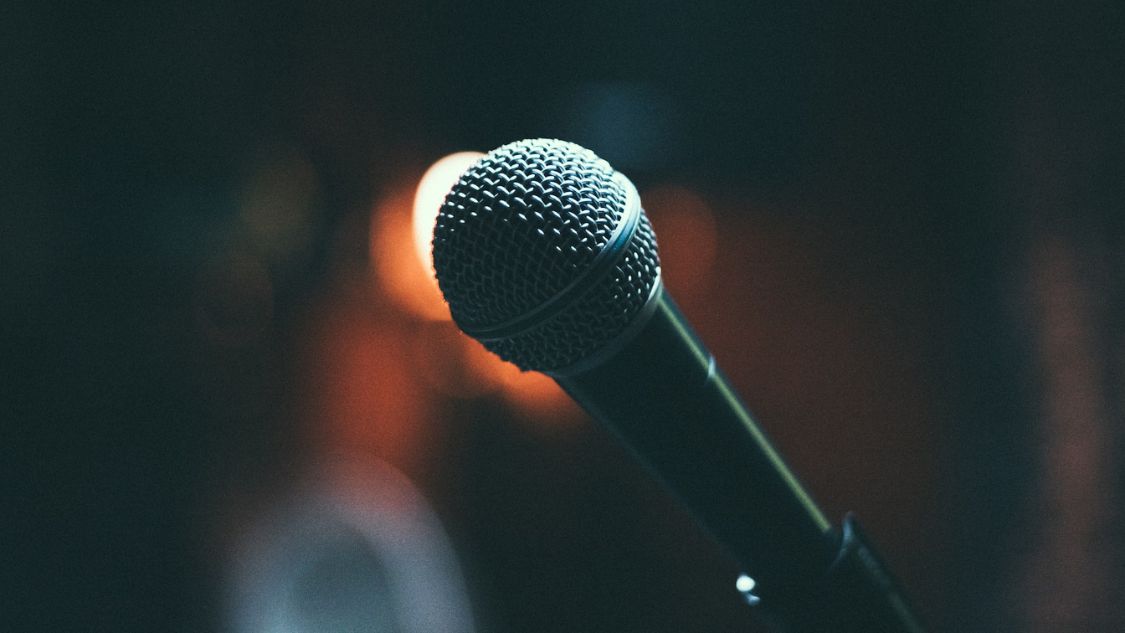 ---
What's so funny about Toronto? Visit one of the Toronto comedy clubs and you are sure to find out.
Just look at some of the world-famous comedians that have come out of this city: Will Arnett, Samantha Bee, Lilly Singh, Russell Peters, Catherine O'Hara, Mike Myers, Howie Mandel… not to mention troupes like SCTV and Kids in the Hall.
And while those A-listers have mostly moved to Hollywood, there's still a thriving comedy club scene in Toronto where almost every night of the week you can find a comedy show featuring top talent.
Going to see stand-up comedy in Toronto is also one of the more affordable nights out in the city (more so than live music, for example), with many ticket prices under $20. And more than ever the line-ups reflect the city's diversity — women, LGBTQ, and POC comics are taking to the stages in greater numbers, and often promoting shows specifically for their communities.
Here's a list of Toronto's best comedy clubs and what you can expect to find there.
The Best Comedy Clubs in Toronto
Comedy Bar
Comedy Bar is the heart of Toronto's current comedy scene, with two locations offering the very best of the city's next generation talents seven nights a week.
The original Comedy Bar location on Bloor Street West is a non-dingy basement with two rooms, where you can find stand-up, sketch, and theme shows featuring headliners and upcoming acts usually at least two shows per night with some late-night shows on weekends.
The second location on Danforth Avenue has the same great line-ups but also a full kitchen so you can have dinner and see a show. If you're lucky you might catch a local comedian recording a special or album. If they are Canadian and you've seen them on TV's Just for Laugh specials, they probably perform here.
945 Bloor Street West (downstairs steps to entrance) and 2800 Danforth Avenue (elevator access to basement).
Absolute Comedy
This venue uptown at Yonge and Eglinton is a great choice for larger groups with different comedy tastes, like co-workers or families.
They're known for good hosts that can warm up a room, well-known headliners, and high-quality amateur nights. Shows from Wednesday to Sunday, with reasonably priced food available, including Dinner and Show packages starting at $40.
2233 Yonge Street (basement, but freight elevator available upon request, please call to enquire)
The Rivoli
A long-standing hot spot for entertainment on Queen Street West, the Rivoli isn't exclusively a comedy club, so check the calendar before heading down. But their comedy nights are eclectic and can be counted on for a unique good time.
Back in the day the Rivoli was home to Kids in the Hall, and some of the troupe's members occasionally perform here. The venue is actually the Back Room to a restaurant so a full menu is available.
334 Queen Street West (main floor level, with accessible washroom)
Second City
If audience participation is more your thing, Second City is the O.G. venue for these sketch and improv ensemble shows.
Since the 1960s, it's been an incubator for talent (Saturday Night Live stars like Dan Aykroyd, John Candy, Martin Short and Gilda Radner are alumni). The best shows run for a while and skewer current events, from politics to dating.
Want to participate? There are also improv nights that welcome sign-ups. The location in downtown's club district attracts a lot of out-of-towners and ticket pricing is tiered based on seating.
1 York Street (elevator access at 110 Harbour Street)
---
---
SoCap Comedy
This laidback venue on the East Side is more like a pub and popular with students and a younger crowd. It has built a reputation for good lineups featuring multiple headliners for pretty cheap.
The long-running "Beer, Beer, Comedy Show" even comes with drinks. Some shows are more raunchy, but in a good way.
154 Danforth (upstairs on the second floor, no elevator)
Nothing Fancy
Two floors in the heart of Kensington Market, this is a friendly place for seeing up-and-coming comics with a good reputation in the arts community. In summer, there's a lovely garden patio. Tuesday to Sunday, some booked shows and some open mic nights.
276 Augusta Avenue (main floor venue and a basement venue)
Backroom Comedy Club
A hidden gem in Koreatown, this really is in the Backroom of the Christie Pitts pub. Local comedians and touring acts work out new material in an intimate room.
More diverse than many clubs in the city – they even have a stand-up show in Spanish.
814 Bloor Street West (main floor venue)
Other Popular Toronto Comedy Clubs to Consider:
If nothing catches your eye up above, or you're looking for something closer to where you're spending the night, here are a few more to consider:
Bad Dog Comedy Theatre (392 Spadina Avenue, Unit 2, upstairs)
Yuk Yuk's Comedy Club Toronto (224 Richmond Street West)
The Royal Comedy Theatre (1051 Bloor Street West)
Key's Stand Up Comedy Club Toronto (1425 Bloor Street West)
Toronto Comedy Festivals
Want even more? Here are some festivals and special comedy events in Toronto to watch out for.
January: Jewish Comedy Festival
March: Toronto Sketch Comedy Festival
July: Toronto Fringe Festival
September: Just For Laughs Toronto aka JLF42
December: New Year's Eve Comedy Extravaganza at Massey Hall
Whether you choose to go a festival or to a comedy club, it's safe to say that Toronto has you covered in the comedy department.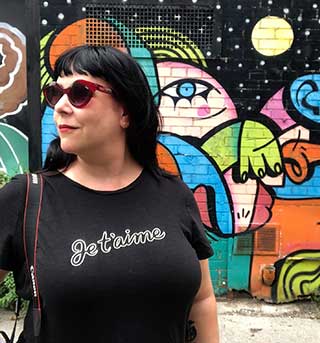 Liisa Ladouceur is a Toronto-based writer who believes adventure doesn't have to be far away – it's about curiosity and wonder. She runs the travel blog LiisaWanders where she shares lessons learned while seeing the world.