Last Straw Distillery, located in the Concord district of Vaughan, is an Ontario distiller that does things a little differently, and for that, we should all be grateful.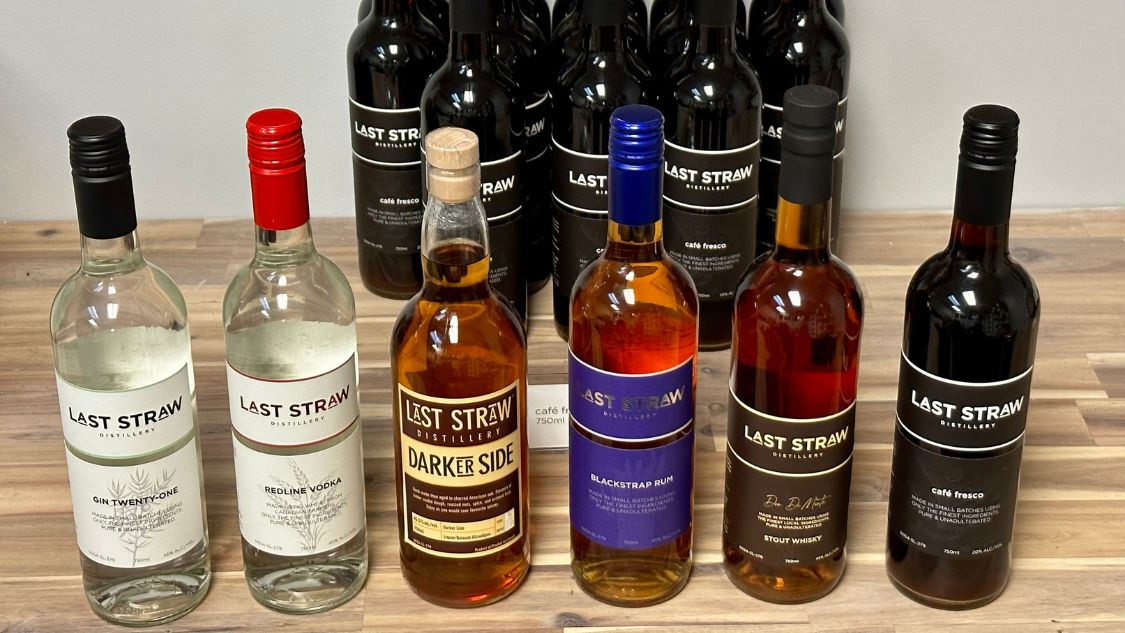 ---
We're lucky in Ontario to have the local ingredients to really make our alcohol unique. It's why we've got such great wineries, breweries, cideries and distilleries. Recently, we've come to realize that we need to put more light on our distilleries in this province.
Ontario, after all, has the highest number of distilleries of any province in Canada, with around 40-50 or so distilleries at the time of writing. We've been fortunate to visit a few, such as Manns Distillery in Brantford.
Manns was almost like a bar and restaurant where you could come to have a drink, but Last Straw, at least at this time, is more of a place to come and do a tasting, and leave with a few bottles of what could easily be your new favourite whisky, rye, vodka, rum or gin.
Last Straw sums things up rather well when noting that, for them, it's "no glitz. No glamour. Just good, honest, spirits."
A Bit More About Last Straw Distillery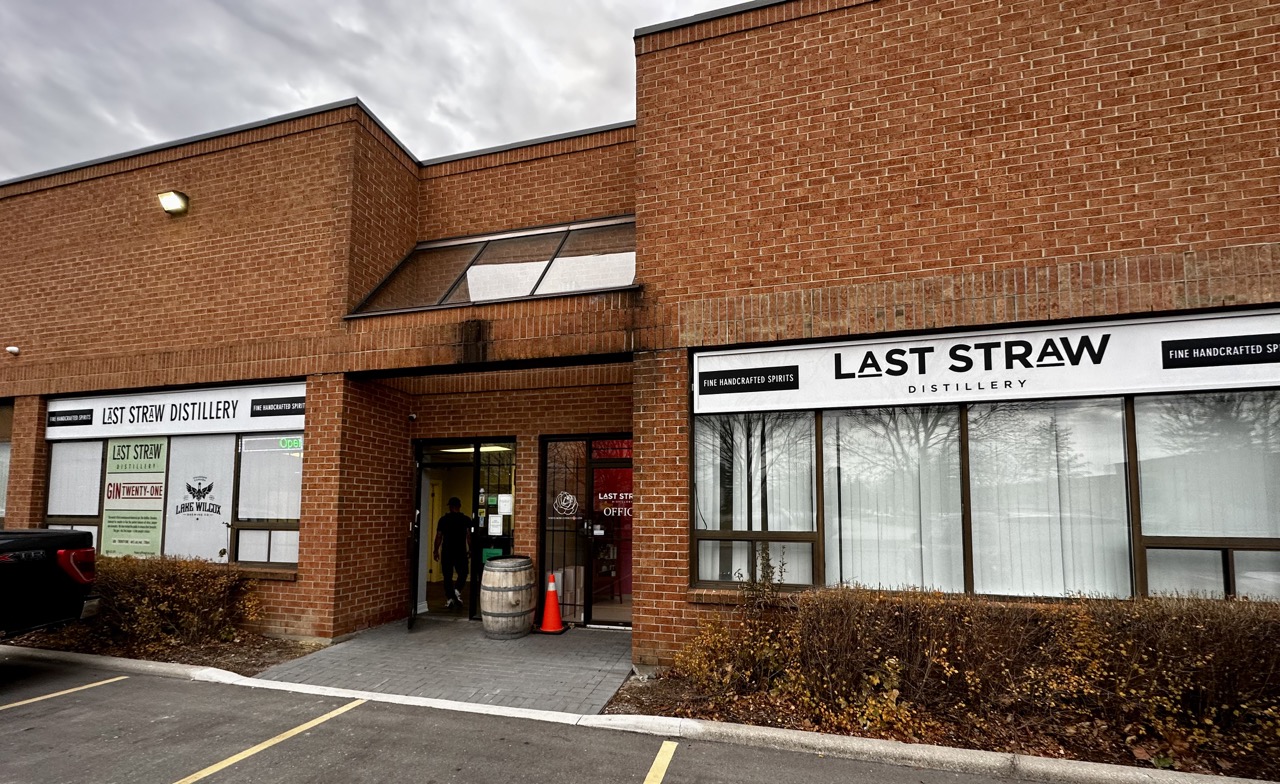 We had the chance to meet with Jose from Last Straw when we visited, and to get to know a bit more about what Last Straw is all about.
They originally incorporated in 2013. It was at a time when breweries were popping up everywhere, and they got inspired to start a brewery. The more they looked into it, the more they saw an opportunity for distillery instead of a brewery, and before long they were the 7th distillery in Ontario to be licensed. It was originally located in HIllsburgh (about 30 minutes northeast of Guelph), but they've been in Vaughan since March 1st, 2016.
The team had no background in the food and beverage business, but they had a dream and a passion to "bring a crazy idea to life." Last Straw Distillery is now an award-winning distillery in Vaughan so, suffice to say, they've very much succeeded in bringing that idea to life.
It started with Don DiMonte, who then rallied family and friends to come on board.
"He was working full-time in the family construction business – sewers and water mains mostly – and at some point while knee-deep in icy water digging out a broken pipe by hand, the brewery dream turned into a distillery. Don dropped in to Still Waters (in Concord) and met one of the founders, Barry Stein, who welcomed him with open arms, and encouraged Don to chase his dream."
So, What's On Offer?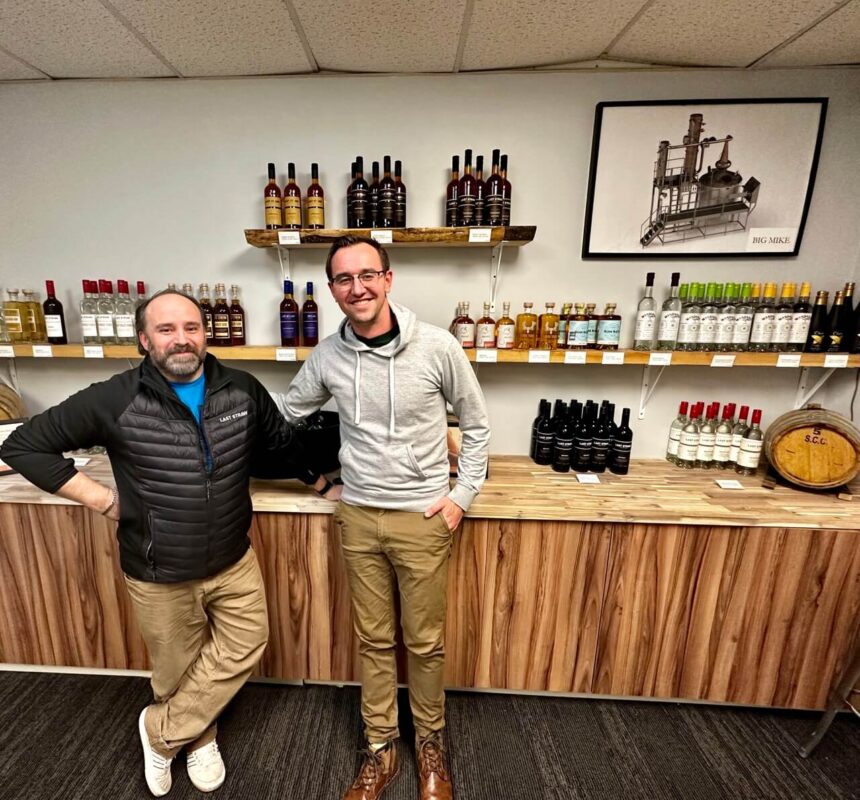 They do a nice job of making seasonal offerings as well, but here's what's on now to give you a sense of what they make. Do note that they also may not have everything in stock since they do some limited runs, or small batches of some of their products.
From talking to Jose, we found that they really aim for the unique and the different where they can – even when making a classic vodka, for example.
It's part of what makes offerings from Last Straw worth trying. They're not scared to try something new. And, as Jose let us know, "everything we've submitted has won an award."
Stout Whisky: A whisky collab with Vaughan's Lake Wilcox Brewing Co. "The brewers mashed their delicious stout beer, which we fermented, double-distilled, then aged for 3 years in a #3 char re-charred ex-wine cask."
Rye Whisky Cask 6: A pure, unadulterated cask whisky with a whopping 60.5 ABV.
Corn Whisky: Made from 100% Ontario corn (sourced through K2 Milling). It was all then set to age for three years in re-charrred American oak wine barrels.
Blended Rye: A good starting point in both price and flavour if you're looking to get your hands on the newest booze to grace your rye & ginger.
Gin Twenty-One: This was one of our favourites, and we'd strongly recommend it if you're a gin lover. It's the world's first crowdsourced botanical gin.
Redline Vodka: Also excellent. Since it's triple distilled and carbon filtered, it's very, very smooth. We can't quite put our finger on why, but it hits a little different than other Ontario vodkas we've had the pleasure of trying.
Blackstrap Rum: A rum drinker's rum, with blackstrap molasses really coming through on the backend of your sip. It's also got some sweet notes, something akin to citrus notes with a touch of honey.
Darker Side: A little on the sweeter side, but absolutely delicious. It's double distilled, and aged in charred new American oak barrels.
Cafe Fresco: Their ingenious take on cold brew, coffee liqueur. "Our cold brew is made fresh in-house and then blended with simple syrup (sugar and water) and a wheat based spirit. This combination is then left to age before being filtered and bottled. That's it, 4 ingredients. Simple."
Fruit Punch Vodka: This is just what you think it is. It's their smooth vodka, with a fruity punch. Easy to think about how this could make a mean, fruit-centred cocktail.
Negroni: Their take on this classic liqueur.
Bier Schnapps: This one is interesting. Schnapps, but made with Sublime Lime Witbier. We told you they were adventurous.
Golden Gin: A twist on classic gin. A blended gin aged ever so lightly in charred American oak barrels.
Mandakini: Their take on this famous south asian moonshine. Why not? They have a classic bottle, as well as Pineapple and Ginger varieties.
Tastings and More
If any of these interest you, you can always pop by Last Straw during operating hours to do a tasting. It's a $5 tasting fee, but that fee is waived if you end up buying a bottle.
If you don't want to head out to Last Straw, but still want to try some of their offerings, check out this page on their site. You can find their products in bars and restaurants, at the LCBO, and you can apparently even place an order on UberEats Delivery. If you can, go to Last Straw though to support local, as the LCBO does take a large cut from our distillers, brewers, and wine-makers.
They're open 9am-10pm Monday to Saturday, but if you want to be sure it's a good time to do a tasting you can always call ahead at 416-564-5971 or email them at [email protected]
What Else Should You Know About Last Straw?
For one, they're well known for their contract distilling and co-packing. Basically, if you want a product developed for you, or to work on an existing recipe or product, you can head here. You can also order your own bespoke single cask whisky, rum, or brandy. We love their description of this offering, "it's like having your own distillery, only with better equipment, and without the worry of the police knocking down your door."
Jose mentioned that sometimes friends all pitch together to get a cask, and it's a fun journey for both the distillery and the customers.
You can also talk to Last Straw about custom branding and labelling (think weddings, gifts, events etc.)
Finally, if you're looking for cocktail recipes, they've done a nice job of putting some together with their alcohol right here. However you choose to engage with Last Straw, we hope you enjoy what they've put together both happily and responsibly. Cheers!
---
We want to humbly thank York Durham Headwaters, the City of Vaughan, and Last Straw Distillery for hosting us as media. All opinions are completely our own.
If you appreciated this article, you'll love our newsletter, as well as our Facebook group! Feel free to join, all are welcome.
Christopher Mitchell is the Cofounder of Ultimate Ontario. He's visited over 80 countries, and has lived on 4 continents, but now has his eyes set squarely on exploring this incredible province, and helping others do the same.