Toronto has a well established classical music scene, and one that has a world-class reputation. If you haven't yet explored Toronto's classical music side, we're here to help you today to put a few more pins on your exploration map.
---
One of the best things to do in Toronto is see a concert. Whatever style of music you're into, there's a world-class performance, an intimate jam session, or an emerging superstar playing in Ontario's cultural capital almost every night of the week.
For fans of classical music specifically, Toronto boasts award-winning local orchestras and soloists and is a regular tour stop for the most accomplished global musicians. Time-tested classics, contemporary experiments, and crossovers with mainstream pop culture can all be found on Toronto's classical concert calendar.
Here's a list of the major classical music venues in Toronto and some hidden gems offering quality live music for you to explore on any budget.
What Toronto Classical Music Venues & Events Should Be On Your Radar?
The TSO at Roy Thomson Hall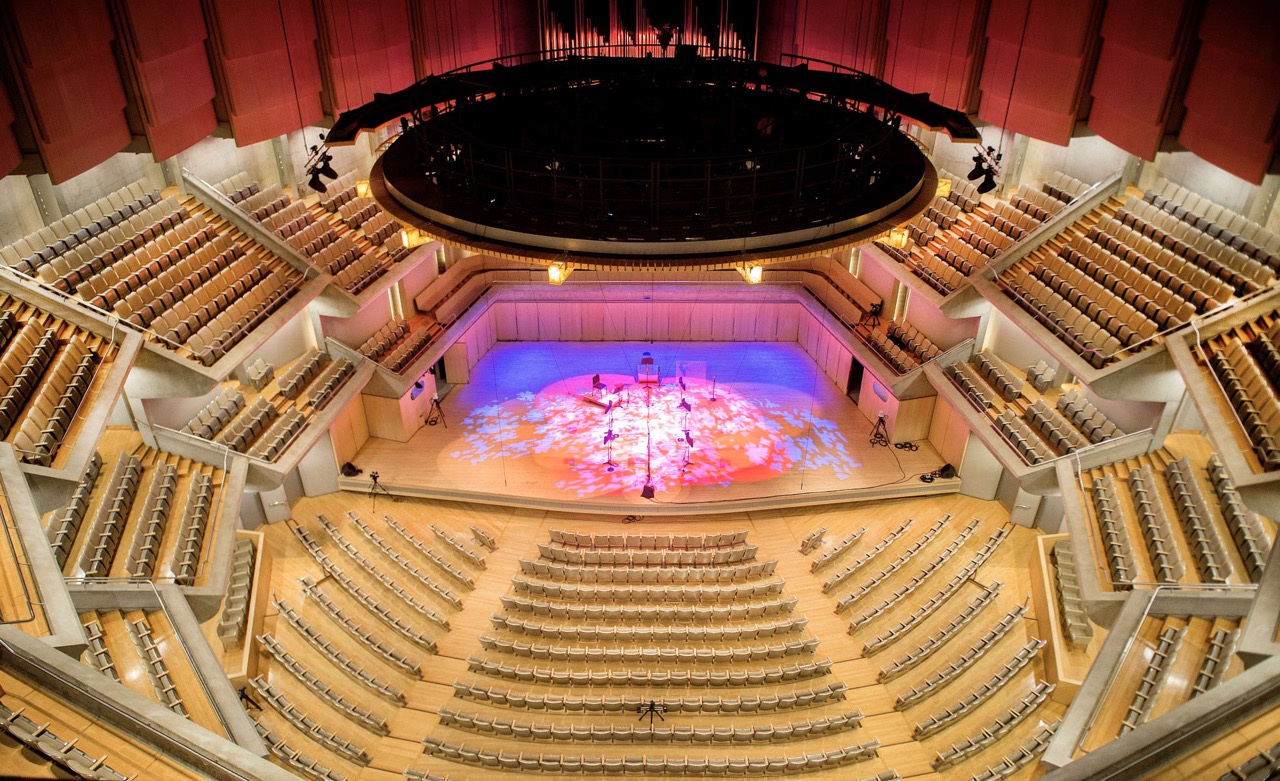 The first stop on most people's tour of classical music in Toronto is Roy Thomson Hall, located in the heart of the downtown theatre district and home to the Toronto Symphony Orchestra (or TSO, as it's known to regulars). If your type of classical concert involves dramatic crescendos and crystal chandeliers, this is the place.
You can't miss the building. Opened in 1982, it's a striking design— curved walls covered in glass—and seats 2,600 on three levels (the main floor, mezzanine, and balcony). TSO concerts include beloved standards from the classical canon, new works by contemporary composers and, increasingly, pops and film screenings with live orchestra. From Mozart to the music of Marvel, these events make excellent date nights, depending on your tastes and budget. I've particularly enjoyed their live horror film scores around Halloween.
Tickets range from $30 to $200+ up depending on event and performance date, and enthusiasts can also purchase a seasonal subscription. There's no formal dress code, but you may enjoy dressing up and getting a fancy drink at the bar before the performance and won't feel out of place in your finest. Tickets available here, and a handy seating chart will help you pick the right spot for you.
Accessibility tip: the TSO offers "Relaxed Performances" designed to accommodate and encourage neurodivergent guests or those with disabilities, including sound-dampening headphones and a quiet room.
60 Simcoe Street at King Street West. Steps from the St. Andrew Subway station.
Koerner Hall and Its World-Class Acoustics
For a more intimate space with what many locals consider the best sound in Toronto, Koerner Hall is a beautiful venue spotlighting hot classical performers from Canada and around the world. It's located near the University of Toronto and Yorkville in the TELUS Centre for Performance and Learning complex, which is also home to The Royal Conservatory, a distinguished teaching institution with alumni like Measha Brueggergosman, Mariko Anraku and Mychael Danna.
Koerner seats 1,135 on three levels – orchestra/floor, balcony, and upper balcony. It opened in 2009 and was designed in the European classical music hall tradition. It boasts a floating ceiling canopy of wood that feels like a Scandinavian boutique hotel while also helping to provide the best sound experience. No formal dress code, the vibe is more sophisticated casual than fancy.
Classical performances at Koerner Hall tend to feature soloists, quartets and smaller groups, so if you're devoted to one instrument like piano or strings you can find just the right event for your tastes. Tickets and info here.
Arrival time tip: Royal Conservatory students often perform in the lovely glass lobby before a show.
273 Bloor Street West near Avenue Road and steps from St. George subway station.
Go for Baroque with Tafelmusik
The Tafelmusik Baroque Orchestra is Toronto's famous period chamber orchestra and choir. They perform on actual or reproduction instruments from the 17th to 19th century, most often in the beautiful Trinity St. Paul, a historic United Church built in the 1880s. Expect uplifting interpretations of Bach, Mendelssohn, Handel and the like. And if you're in Toronto in December, their annual Messiah performance is a Christmas tradition. Events and ticket info here.
Discount ticket tip: If you're under 35, you can access $20 tickets to select performances by signing up for their email list here.
Free Lunch-Time Concerts at Richard Bradshaw Amphitheatre
Classical music in Toronto doesn't have to be expensive. You can catch free classical performances during your lunch break inside one of the city's most gorgeous venues, the Four Seasons Centre for the Arts (which is otherwise an opera venue).
This free concert series also offers some of the most diverse classical programming in the city. For example, the spring 2023 schedule includes Dvořák's Slavonic Dances for piano, performed by students of the Glenn Gould School, but also Songs in the Time of War, an epic song cycle performed by PhoeNX Ensemble, who mix Eastern and Western instruments, with Canadian Opera Company alumni tenor Lawrence Wiliford. Performances happen at 12 noon. Check the schedule here.
Seating tip: There are no proper seats – first-come-first general admission on steps. Lots of views, no back support.
45 Queen Street West at University Avenue, steps from Osgood Subway station.
Classical by Candlelight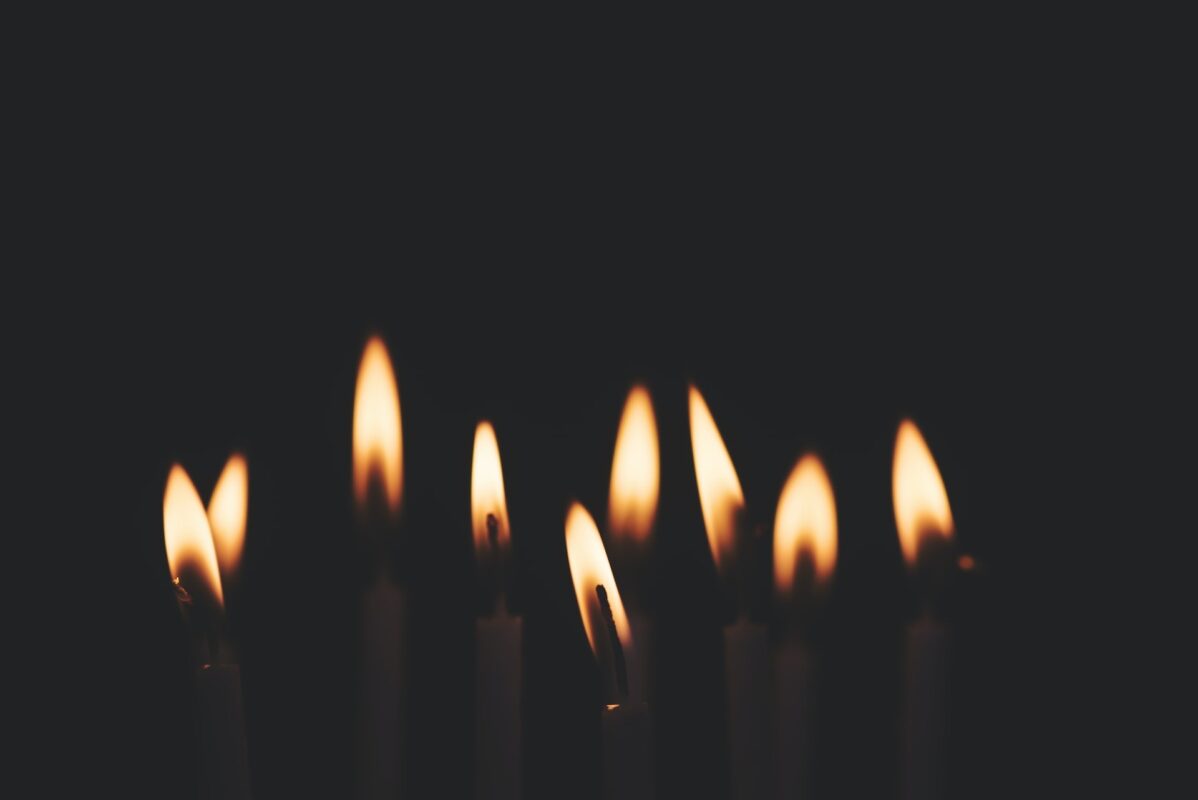 For something completely different, a recent trend for classical music in Toronto is the Candlelight concert series. As the name suggests, it's an opportunity to watch a performance in a small room filled with candles.
The programming is pretty mainstream — beloved canon like The Four Seasons or Eine Kleine Nachtmusik or popular film scores like, say, 100 Years of Warner Brothers movie music, mostly performed by soloists or small quartets.
It's a stunning visual experience, and great for newcomers to classical or fans of certain franchises. These candlelight concerts happen in different venues around Toronto including churches and small theatres and last about 1 hour. Check upcoming Candlelit concerts here.
Garden Concerts at Casa Loma
Did you know that Casa Loma, Toronto's beloved historic castle, has its own symphony orchestra?
In summer months on Monday evenings you can experience Symphony in the Gardens, classical music with views of the city and Casa Loma's beautiful gardens. See their website for details of the upcoming season.
Free Concerts in a Music Garden
Another summertime treat for fans of classical music in Toronto are the free concerts in the Music Garden. This oasis of green beside the waterfront was conceived by cellist Yo-Yo Ma and inspired by Bach's First Suite for Unaccompanied Cello—each dance movement within the suite corresponds to a different section of the garden. On Thursday evenings and Sunday afternoons in the summer, you can hear Western and non-Western classical music performed by a diverse range of soloists and small ensembles. Information here.
479 Queens Quay West near Spadina Avenue.
The Mind-Expanding Music Gallery
The Music Gallery is an artist-run organization that's been nurturing experimental music in Toronto since 1976. They focus on compositions that defy any categorization. Music Gallery concerts are affordable and an excellent way to expand your musical mind.
Currently located at 918 Bathurst Street in the North Annex. Programming and tickets here.
Metropolitan Community Church of Toronto's Organ
There's something special about music played on a church organ. And this church in downtown Toronto has the largest pipe organ in Canada, and one of the largest in the world. Built in 1930, it's played regularly at Sunday service, and also at the free classical concerts held each Thursday at noon.
You can also find special performances at holidays such as Easter and Christmas. "The Met" as its often called is a particularly welcoming space for the LGBTQ+ community.
56 Queen Street East, steps from Queen subway station.
---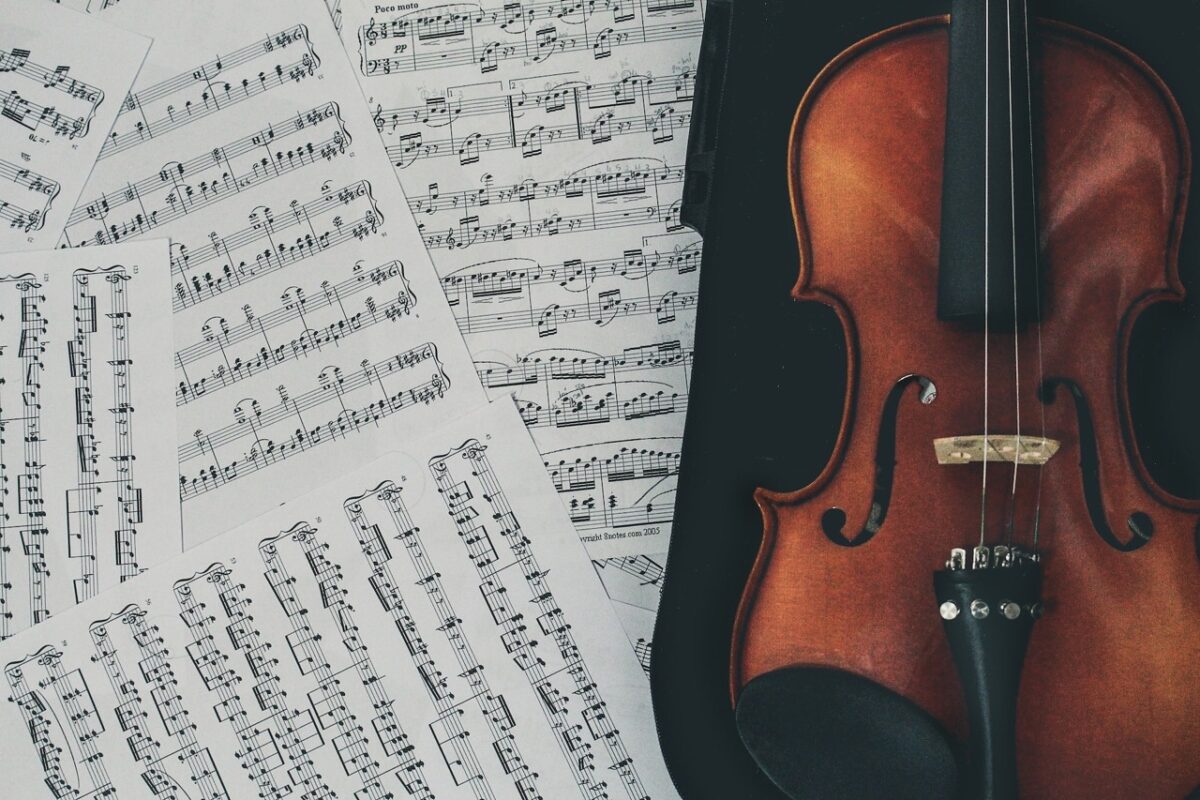 ---
Meridian Arts Centre in North York
If you're visiting the North end of the city, the Meridian Arts Centre brings big international names to its George Weston Recital Hall, a 1,000-seat venue with exceptional acoustics.
Expect a bit of everything, including the TSO, visiting ensembles and star vocalists. Ticket info here.
5040 Yonge St steps from North York Centre subway.
Scotiabank Arena
If you're going to play this 20,000 seat hockey arena, you're probably a pretty big name. The most famous classical singers often stop here on tour—think Andrea Bocelli and André Rieu. Best bet is to check Ticketmaster and expect to spend $200+ up for tickets.
40 Bay Street, connected by walkway to Union Station.
---
These top picks for where to see classical music in Toronto should satisfy most tastes and budgets. But if I missed something please let me know in the comments!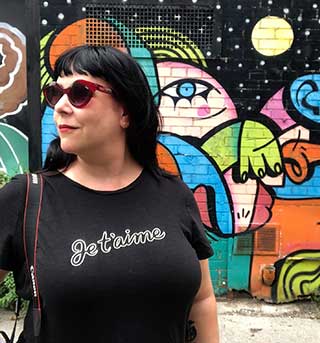 Liisa Ladouceur is a Toronto-based writer who believes adventure doesn't have to be far away – it's about curiosity and wonder. She runs the travel blog LiisaWanders where she shares lessons learned while seeing the world.