Feel the wind in your hair on this Lake Superior sailing adventure. Discover how you can sail Superior and see the Giant from a new angle.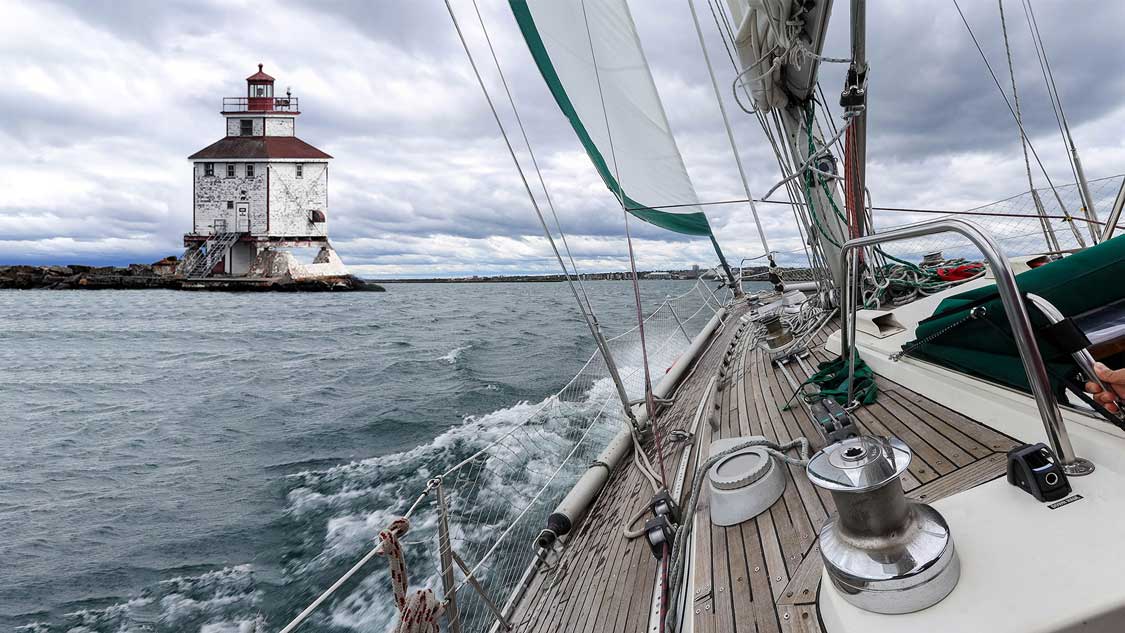 The wind ripped through our hair as we gripped tightly to the side rails of 'Frodo,' our small but mighty cruiser. The wind on Lake Superior had pulled our sails taut as we raced under blue skies past the Thunder Bay lighthouse. The clear silhouette of 'Nanabijou,' the Sleeping Giant, was jutting out from the blue waters.
As I looked at my wife and kids, their faces pulled back in wild grins as the freshwater spray tickled their cheeks I had one thought. "Lake Superior sailing is something that everyone needs to experience."
This was freedom.
The city of Thunder Bay, Ontario has long been viewed as an industrial engine that drives commerce in Northern Ontario. Thunder Bay is a place I had long attempted to visit but kept hitting roadblocks. After all, I've been chasing unique experiences across Ontario for much of my adult life. Well, this summer I committed to northern Ontario and spent a week exploring Thunder Bay and the surrounding region.
I experienced tons of incredible experiences in and around the jewel of Lake Superior, but one experience stood out among all of the rest. My family spent the day sailing Lake Superior with Sail Superior. And it offered a glimpse of this city that I had never imagined before.
Lake Superior Sailing offered the best views of the gems that Thunder Bay is known for. From the majestic plateaus of Sleeping Giant to the iconic lighthouse and silos that have powered the industry in this city for decades.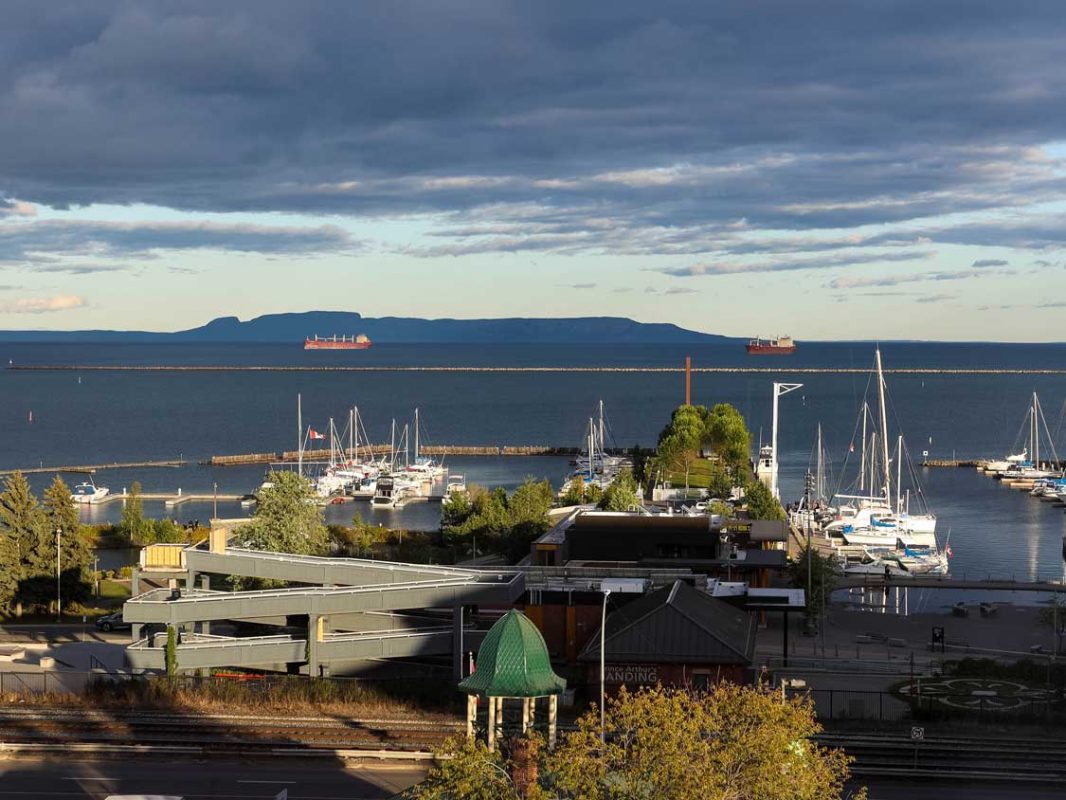 The Lake Superior Harbour Tour
My family and I woke early on our first night in Thunder Bay. We had been staying at the storied Prince Arthur Waterfront Hotel where the staff had regaled us with stories of the hotel's history as a hub for prohibition liquor distribution. We even got a glimpse of the underground tunnels that helped bootleggers roll casks and kegs down to the waterfront for shipping contraband across Lake Superior to the American ports.
After a light meal on the waterfront patio of Bight, one of the great restaurants that has helped bring attention to the thriving food scene in this north Superior city, we made the short walk to the dock to meet with Greg Heroux, the owner of Sail Superior.
Greg spent some time introducing us to the boats that make up the Sail Superior Fleet. The fleet was just expanded to a fourth boat and now includes an ultra-fast RIB boat (think 007 zodiacs that can hit 90 km/h), a 50-foot catamaran that leans more towards the party boat style, a double-masted Downeaster, and our boat, 'Frodo' that has had its mettle tested through trans-Atlantic journeys.
Our captain for the day was a former yacht racer, and he let us know that the conditions we would be facing were just about perfect that day. Although his face was covered with a mask, his eyes belied the spreading smile on his face. With high winds and calm waters, he was in heaven. And he wanted to show us what it was like.
As we pulled out of the marina, the grey morning clouds began to break and the spaces were dotted with blue, sun rays streamed through in a way that made it feel like nature was spreading her feathers in a mating ritual.
We eased towards the edge of the harbour, the minute stature of Frodo being dwarfed by the Barad-dûr proportions of the Great Lakes shipping vessels waiting to offload their cargo onshore.
As soon as we made our way out past the Thunder Bay main lighthouse we unfurled our sails. The moment they reached the top of the mast the wide canvas was pulled taught and it was as though a rope had yanked us forward. We all held tight as the spray drifted up from the bow.
The conditions were indeed perfect, and soon we were told that we had just matched the ship's known top speed. The sails were bulging with air as the boat leaned dramatically to the left. My kids laughed heartily as they leaned into the centre to avoid the water that was now just kissing the gunwales.
Our Sail Superior habour tour lasted 90-minutes. It felt longer but still seemed like it was just not enough to experience that majesty of the greatest of all lakes.
And as our captain expertly navigated the marina back to the dock, my family was all wondering the same thing. "When can we sail Lake Superior once more?"
Lake Superior Is a Mecca For Sailors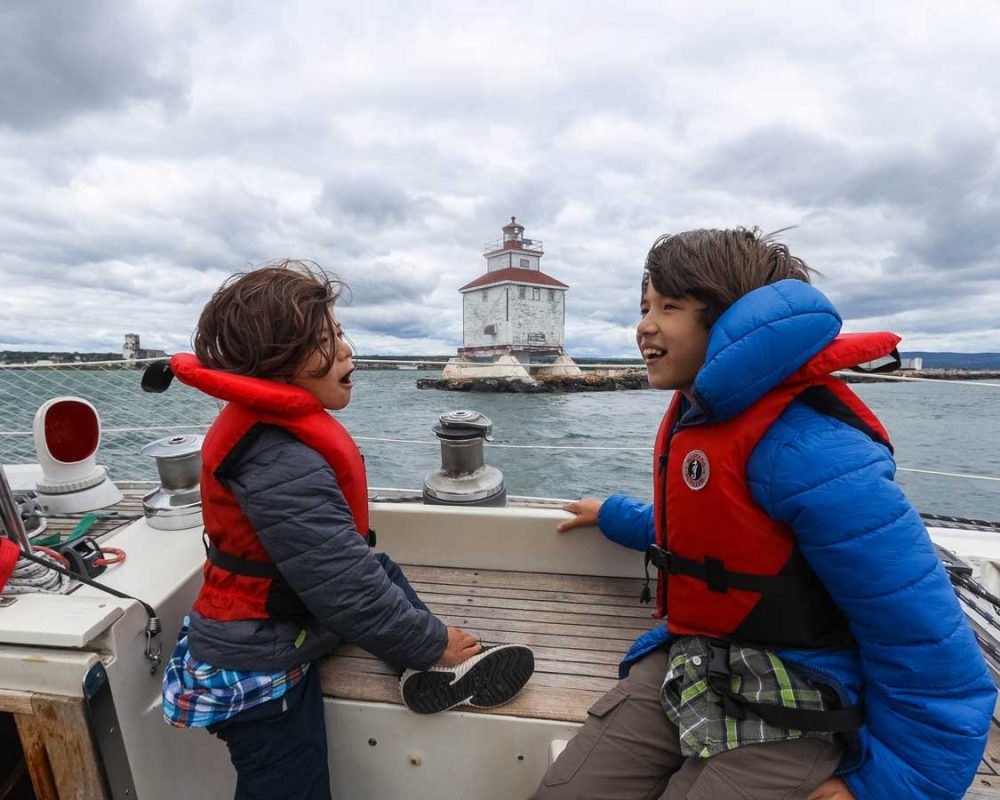 Sailing in Thunder Bay is a popular pastime. With the blue waters of the world's largest lake by area stretching as far as the eye can see, the city is a literal wonderland for those looking for some wind-propelled aquatic adventures.
Sailing and yacht clubs such as the Temple Reef Sailing Club and Thunder Bay Yacht Club have helped to fuel that passion. And on a windy day, the waters off the Thunder Bay shores are dotted with vessels zipping to and fro on the breeze.
The thrill of sailing Lake Superior is a big draw as well. After all, this is a lake that has claimed its fair share of vessels since Europeans began transporting gooods across her waters. The wreck of the Edmund Fitzgerald, a disaster made famous in the folk music of Canadian musical legend Gordon Lightfoot is just one of the thousands of vessels have have met their end on the bottom of this epic lake.
And then there's the size. Lake Superior is massive, both by surface area and volume. Lake Superior could hold the water of all of the 4 Great Lakes combined and still not spill its banks. In fact, the lake holds so much water that it could cover the continents of both North and South America with 1 foot of water. And it's so vast that the sun sets 35 minutes later on the western shores as it does on the eastern shores.
And every two years, these waters draw sailing enthusiasts and racers to the Trans-Superior crossing. During this event up 40 yachts compete to conquer the greatest of all freshwater lakes as they race from Whitefish Bay near Sault Ste. Marie, Ontario to the mouth of the St. Louis River in Duluth, Minnesota.
Sailing With Sail Superior
Lake Superior sailing experiences aren't just reserved for those with their own boats, or even the knowledge of how to captain them. And that is where the fine folks at Sail Superior in Thunder Bay come into play.
Sail Superior offers a variety of Lake Superior sailing adventures that range from guided harbour tours, adrenaline-pumping zodiac tours, transports, and even training and rentals of sailboats for self-guided Lake Superior sailing experiences.
One of Sail Superior's most popular experiences is a ride out to Sleeping Giant. For those with a love of hiking, this gives them the opportunity to take a fast boat out to Sleeping Giant Provincial Park, hike to the peak of the Giant, and be back in Thunder Bay in time to enjoy Thunder Bay's thriving food scene.
Sail Lake Superior and Hike Sleeping Giant as a Weekend Trip From Toronto?
In recent years the natural beauty of Northern Ontario has begun to capture the minds of those in Central and Southern Ontario. But many are daunted by idea of an epic 12-18-hour road trip to reach the largest city on the north shore of Lake Superior.
What if I told you that you can make a daytrip to Thunder Bay to sail Lake Superior from Toronto? Or that, in a weekend you could hike the iconic Top of the Giant, go sailing on Lake Superior with Sail Superior, take in the views of Ouimet Canyon and Kakabeka Falls, and STILL have time to dive into the incredible food and activities in Thunder Bay itself.
Local airlines such as Porter offer daily flights to the Thunder Bay airport from Toronto. Catch a flight on Friday after work and within two hours, you'll be in the city. The next morning catch a Sail Superior taxi out to the giant to enjoy one of Ontario's most epic hikes and be back in time to catch a meal and a drink at one of the city's craft breweries.
The next day, rent a car and take in Ouimet Canyon, pick some gems at one of the city's thriving Amethyst mines, and wander the trails of Kakabeka Falls Provincial Park before heading back to town to catch a quick flight back to Toronto.
Share Your Lake Superior Story
Do you have a favourite experience in Thunder Bay or on Lake Superior? Head over to the Ultimate Ontario Facebook Community and join the conversation! You'll find an amazing group of people passionate about Ontario and who love to share their local secrets.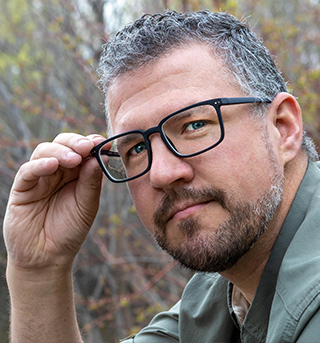 Kevin Wagar is a founder and editor of Ultimate Ontario. He has been working in the travel media industry since 2015 when he founded his family travel website Wandering Wagars – Adventure Family Travel.
Over the years Kevin has developed a deep love for his home province of Ontario and aims to showcase the incredible experiences and amazing small businesses found within it.