This long-weekend Manitoulin Island itinerary will help you make the most of your visit to one of the most beautiful islands in Ontario.
---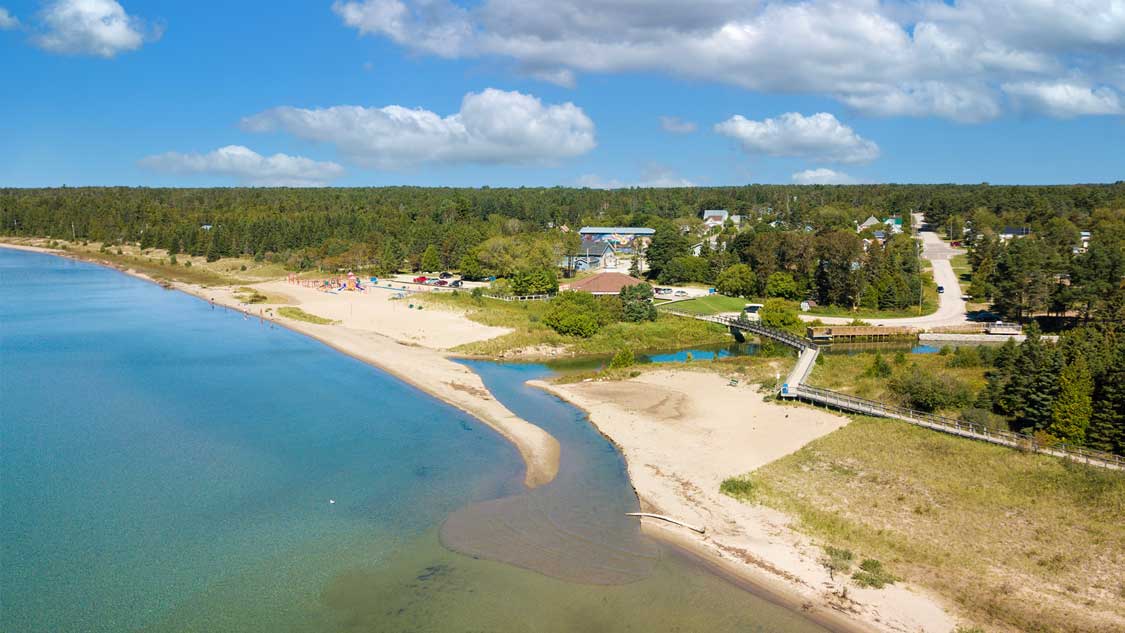 Manitoulin Island is one of the most special places in all of Ontario.
This gorgeous Island stretches across the northern waters of Lake Huron from near Killarney shores to near the Michigan border.
And while life on Manitoulin Island is quiet, this island is the proud holder of many records. Some of these include:
The world's largest pow wow drum
The world's largest dreamcatcher
One of the world's largest peace pipes
Manitoulin Island is home to six Indigenous communities
The largest island in a freshwater lake in the world.
The largest lake within an island on a freshwater lake in the world
The largest island within an island within a freshwater lake in the world
The island is home to over 100 lakes, some of which even have their own lakes with their own islands. That makes them:
Islands within lakes within islands within lakes within an island, within a lake.
phew.
With all of these amazing places to visit, it can be hard to figure out how to plan your Manitoulin Island itinerary. So the Ultimate Ontario crew is here to help you plan your visit to Manitoulin Island so that you can make the most of your time.
How Do You Get To Manitoulin Island?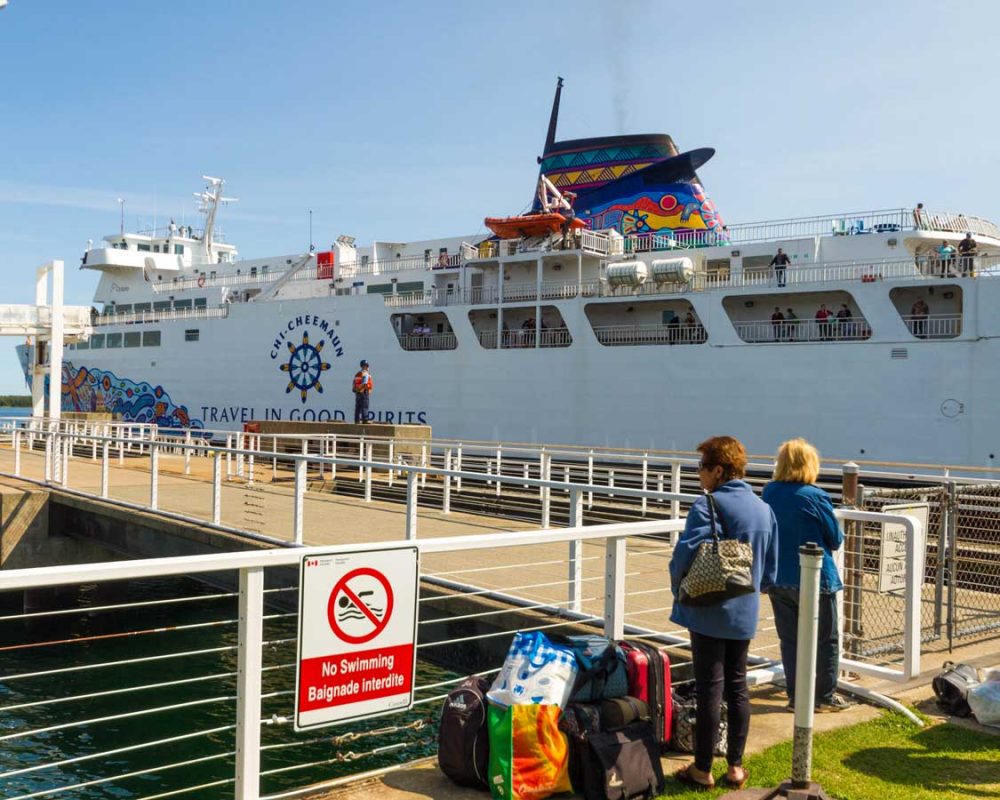 Manitoulin Island is, well, an island. And as islands go, you can be sometimes limited in your options on how to get there.
There are two main ways to get to Manitoulin Island from the mainland. The first is by driving across the Little Current Swing Bridge along HWY 6 coming from Sudbury.
The second way to get to Manitoulin Island is via the Chi Cheemaun Ferry that runs from Tobermory to South Baymouth.
This is run by the Owen Sound Transportation Company that also runs ferries to Pelee Island in Southern Ontario and transports between Moose River and Moosonee in Northern Ontario.
Now, it's important to know that Manitoulin Island is a BIG place. Getting from Little Current to Meldrum Bay takes a solid one-and-a-half hours. So planning your Manitoulin Island itinerary can help you see the most without wasting a lot of time.
How To Plan Your Visit To Manitoulin Island
Choosing where to base yourself in Manitoulin Island will help you organize your visit. Most of the Manitoulin Island hotels and Airbnbs are on the eastern side of the island near the towns of Little Current, Providence Bay, and South Baymouth.
The Manitoulin Island and Conference Centre makes for an excellent base. It's in Little Current and is located close to the harbour and the swing bridge.
If you're looking at camping on Manitoulin Island, the most popular campgrounds are Batman's Campground near Little Current and Gordons Bay Eco Resort, which is an Ontario dark sky preserve and one of the best places for stargazing in Ontario.
What Not To Miss In Manitoulin Island
There are some incredible things to do on Manitoulin Island. So prepping ahead will help you plan your Manitoulin Island Itinerary to a tee. Let's get started with what to do.
Cruise the North Channel with North Channel Tours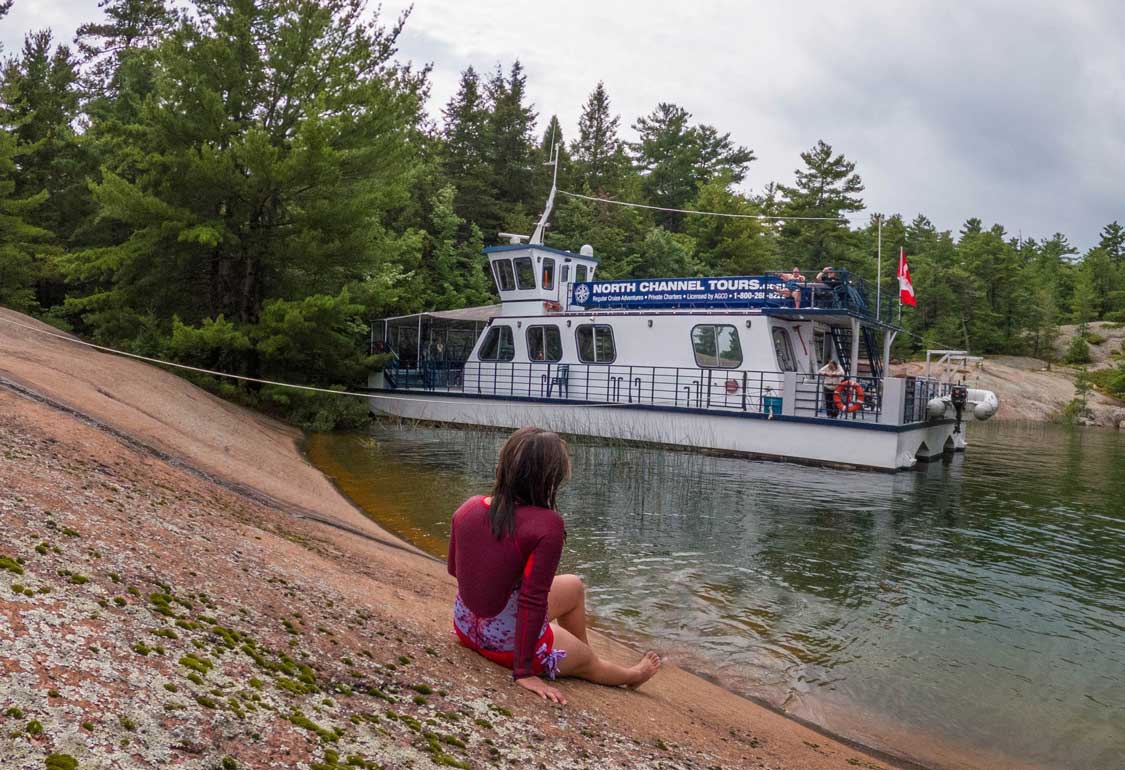 With spectacular Georgian Bay cruises that tour areas such as the Benjamin Islands, Baie Fine Fjord, and tours to the town of Killarney, an excursion with North Channel Tours is one of the best things to do on Manitoulin Island.
There is simply no better way to experience the beauty of Georgian Bay than from the water. And the stops along the way will give you the chance to stretch your legs by hiking remote and beautiful locations, or just taking a dip in the clear Georgian Bay waters.
You'll want to set out a half-a-day for this Manitoulin Island excursion. You can read more about North Channel Tours here.
Hike the Cup and Saucer Trail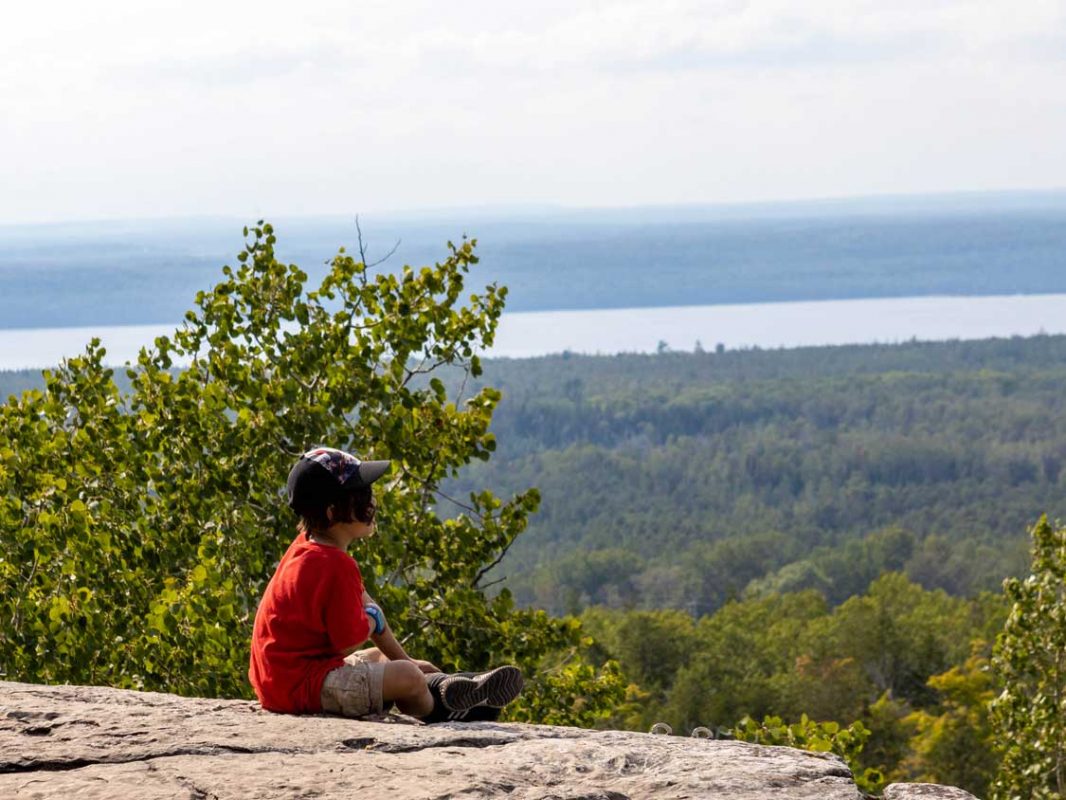 Rated as one of the most beautiful hikes in Ontario, the Cup and Saucer trail is an adventurous climb up to Manitoulin Islands most spectacular lookout.
The Cup and Saucer Trail is located just east of the town of M'Chigeeng along HWY 540. The entire hike covers about 14-km, but it can be done in sections.
If you're hiking to the viewpoints, give yourself two hours to get up and enjoy the views. Add an extra hour if you choose to take the thrilling Adventure route up to the top.
Walk Behind Bridal Veil Falls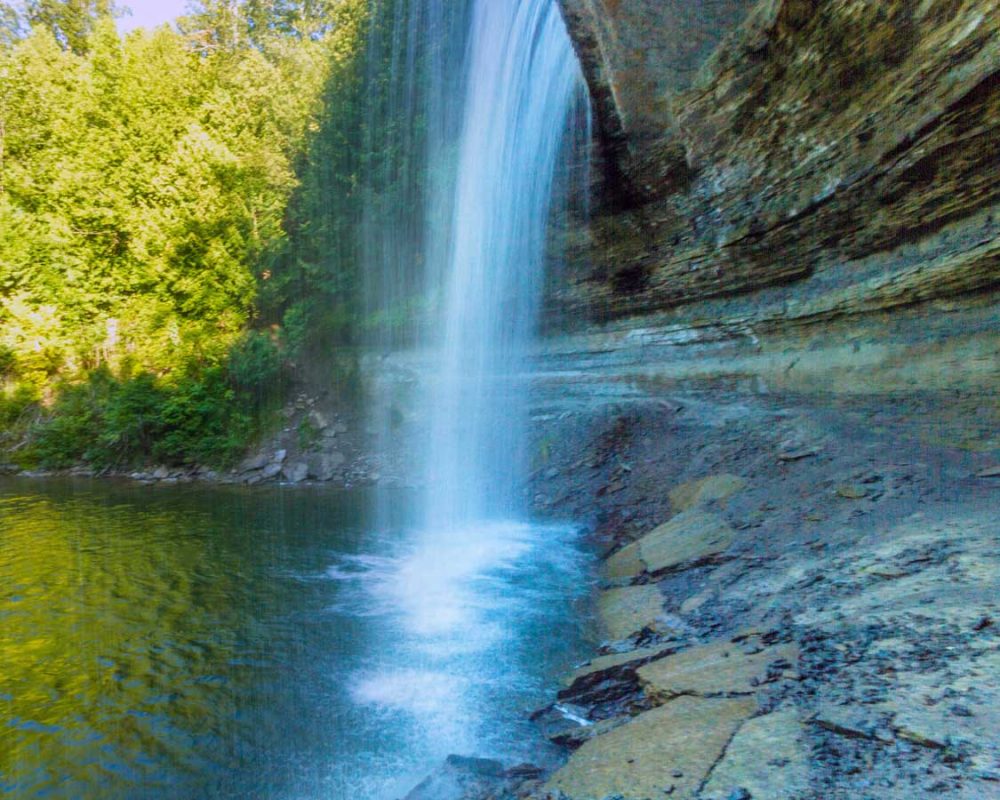 Located in the town of Kagawong in Central Manitoulin Island, Bridal Veil Falls is one of the highlights of any Manitoulin Island itinerary.
This fast-flowing waterfall is 11 metres tall and pours down into a picturesque pool which many locals use as a swimming spot. You can even walk behind the falls along the stone ridge. Just be careful as the rocks can be slippery and loose.
Give yourself at least 30 minutes to explore Bridal Veil Falls. More if you'd like to enjoy a swim.
Fish Lake Manitou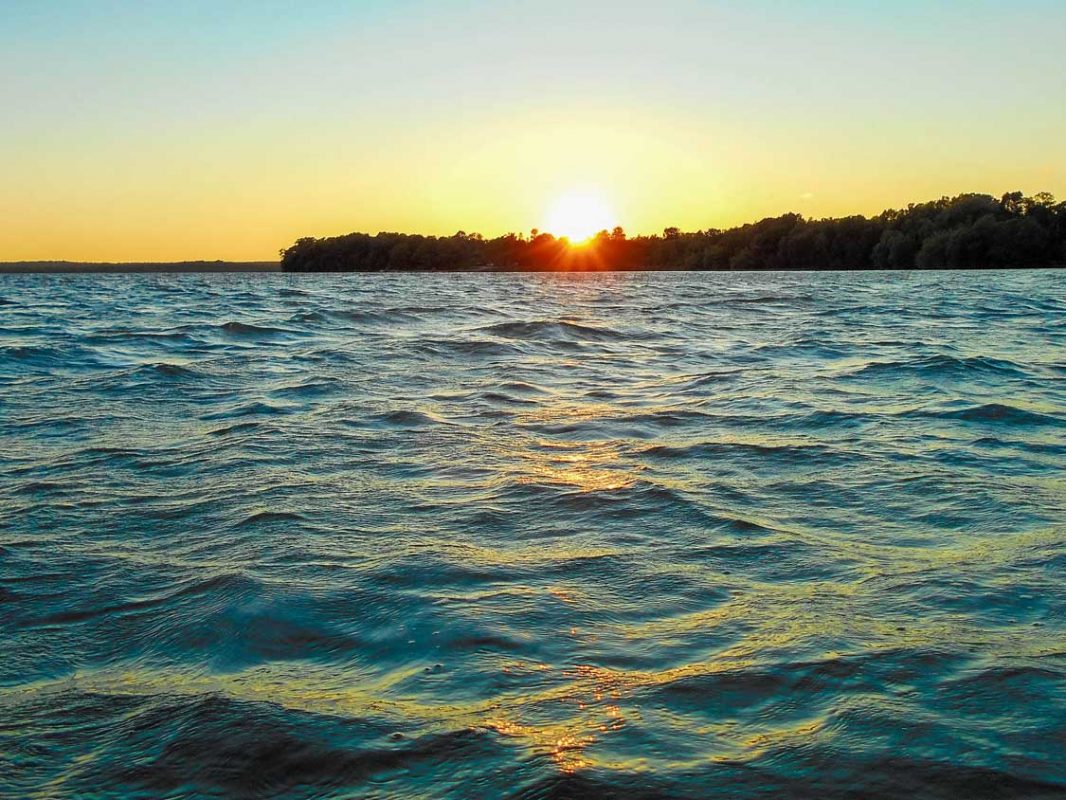 Manitoulin Island is an anglers paradise. You'll find local fishing spots throughout the island. And with over 100 lakes, that shouldn't come as a surprise.
But, one of my favourite spots for fishing on Manitoulin Island is Lake Manitou itself, which holds the title as the largest lake within an island within a freshwater lake.
Head out in the morning when the waters are calm and fish for Lake Trout, which has been a local staple of the aboriginals since long before Europeans arrived.
If you head out in the morning, you're likely to fill up your catch within a few hours.
Spend The Day in Providence Bay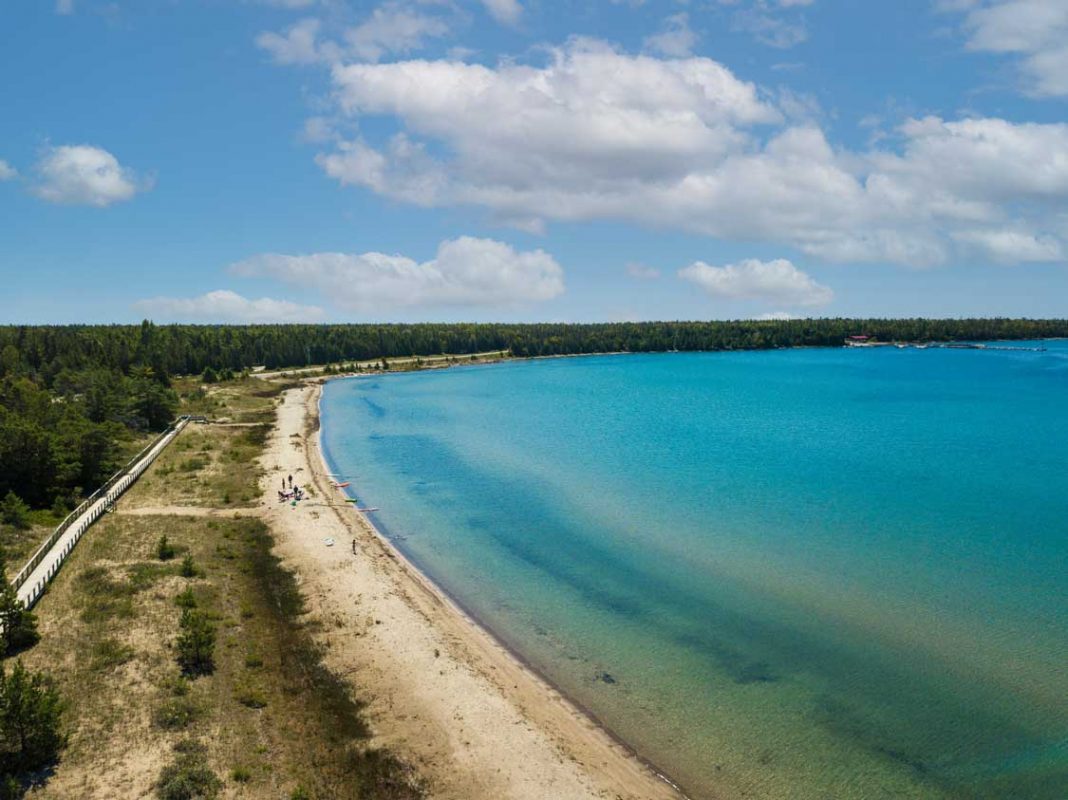 The town of Providence Bay might just be my favourite town on Manitoulin Island. The colourful murals, beautiful beach, and fun, cottage-country vibe make it one of the most popular towns on the island.
Take a stroll along Providence Bay Beach, stop at some of the local stores, and treat yourself to the best fish and chips on the island at Lake Huron Fish and Chips.
Providence Bay is a lounging kind of town. You can see the town in an hour. But you'll want to stay longer.
Enjoy A Classic Manitoulin Breakfast At Mum's Cafe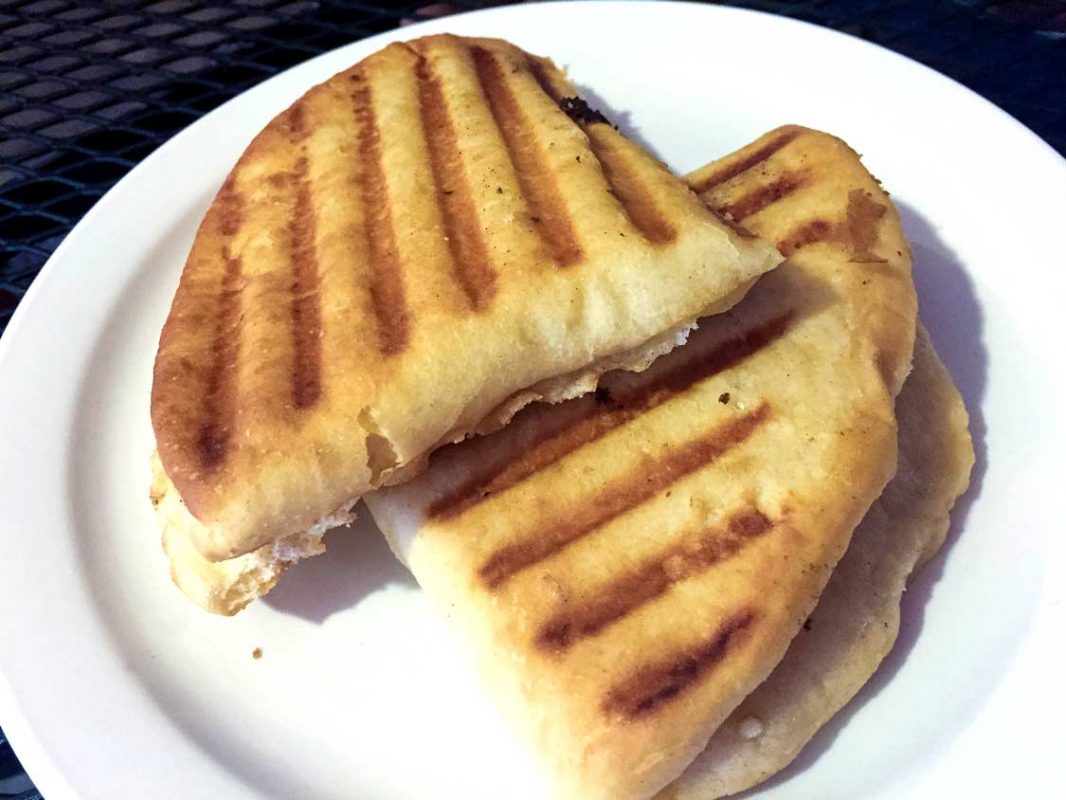 Mum's Bakery in the town of Mindemoya is an iconic cafe that should be part of any visit to Manitoulin Island.
Sure you could come here for lunch or dinner, but it's the Mum's Bakery breakfasts that draw the most visitors. It could be the diner classics that draw them in, but it's probably the freshly baked apple fritters that clinches it.
The amazing pastries and baked goods are often sold out by 10 am. So head there early.
Explore The Ojibwe Cultural Foundation In M'Chigeeng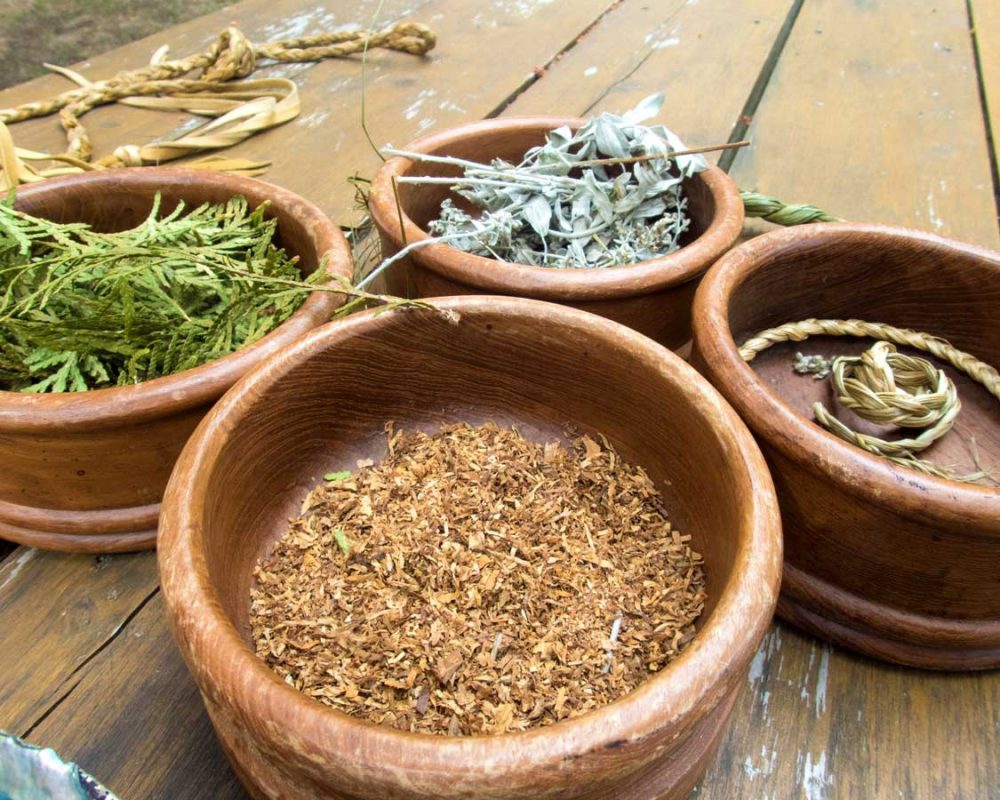 Located in the M'Chigeeng First Nation, the Ojibwe Cultural Foundation is a museum, gallery, and learning space focused on preserving Anishinaabe language, culture, and spirituality.
On display, you'll find spectacular artwork including porcupine quill boxes, sweetgrass baskets, and antler carvings. You'll also find ancient scrolls that outline Anishinaabe spiritual knowledge as well as information on the residential school system.
Similar to the Longhouse in Six Nations Ontario, this eye-opening Manitoulin attraction will open your mind as well as your spirit.
Enjoy Some Craft Beer At Manitoulin Island Brewery Co.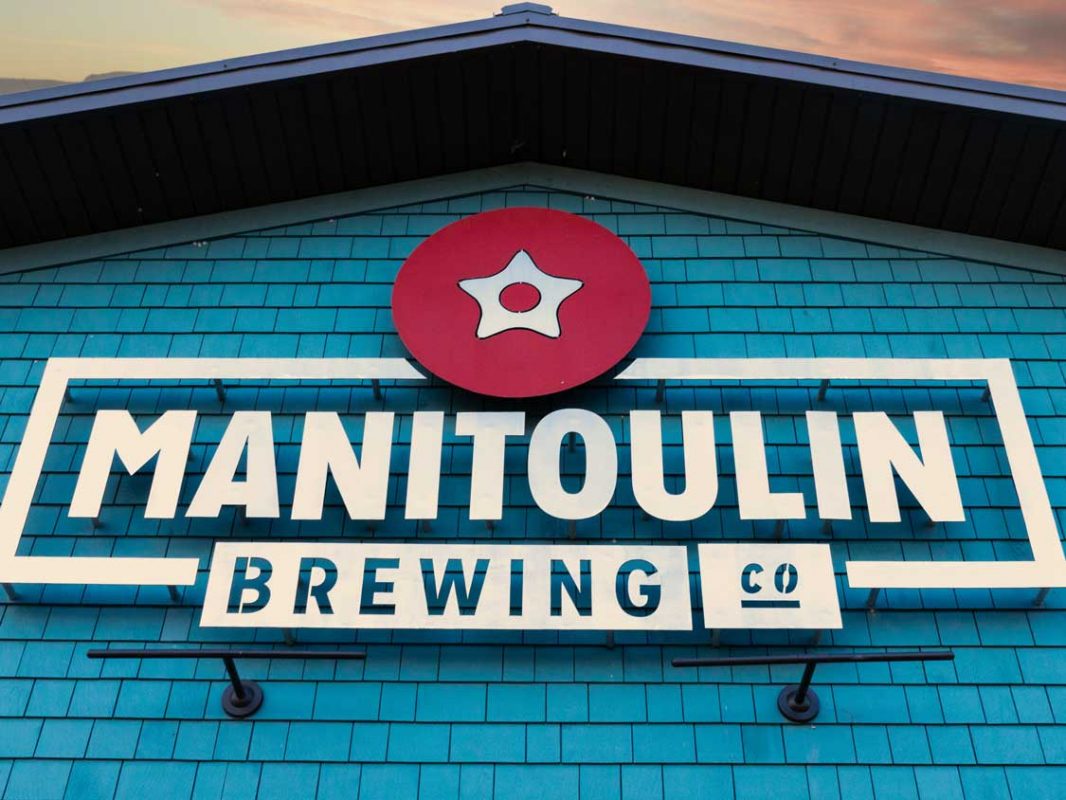 At Ultimate Ontario, we LOVE our local Ontario craft breweries. With that in mind, it's no surprise that Manitoulin Island Brewery Co. in Little Current makes onto our Manitoulin Island Itinerary.
Sit on their relaxed patio and enjoy a flight of beer, each with a unique Canadiana-theme. Personally, their swing bridge is a summer favourite. And anyone who remembers 4 on the Floor will get a kick out of their Mr. Canoehead Lager.
Now It's Time to Experience Manitoulin Island For Yourself
There are more things to do on Manitoulin Island than meets the eye. From Providence Bay to Little Current and everywhere in between you can find something for everyone in this beautiful region of Ontario.
Many of these businesses and restaurants are anxious for visitors after a tough year. So let's support local and make the most of your Manitoulin Island adventure.
Do you have a favourite attraction in Ontario? Head over to the Ultimate Ontario Facebook Community and join the conversation! You'll find an amazing group of people passionate about Ontario and who love to share their local secrets.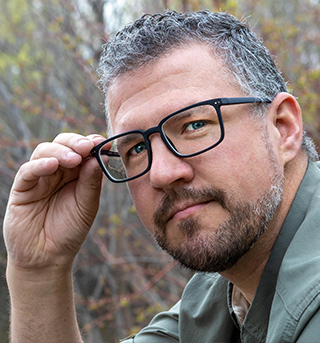 Kevin Wagar is a founder and editor of Ultimate Ontario. He has been working in the travel media industry since 2015 when he founded his family travel website Wandering Wagars – Adventure Family Travel.
Over the years Kevin has developed a deep love for his home province of Ontario and aims to showcase the incredible experiences and amazing small businesses found within it.