Finding fall colours near Toronto is just a matter of exploring new places. These incredible spots offer the best autumn colours in the GTA.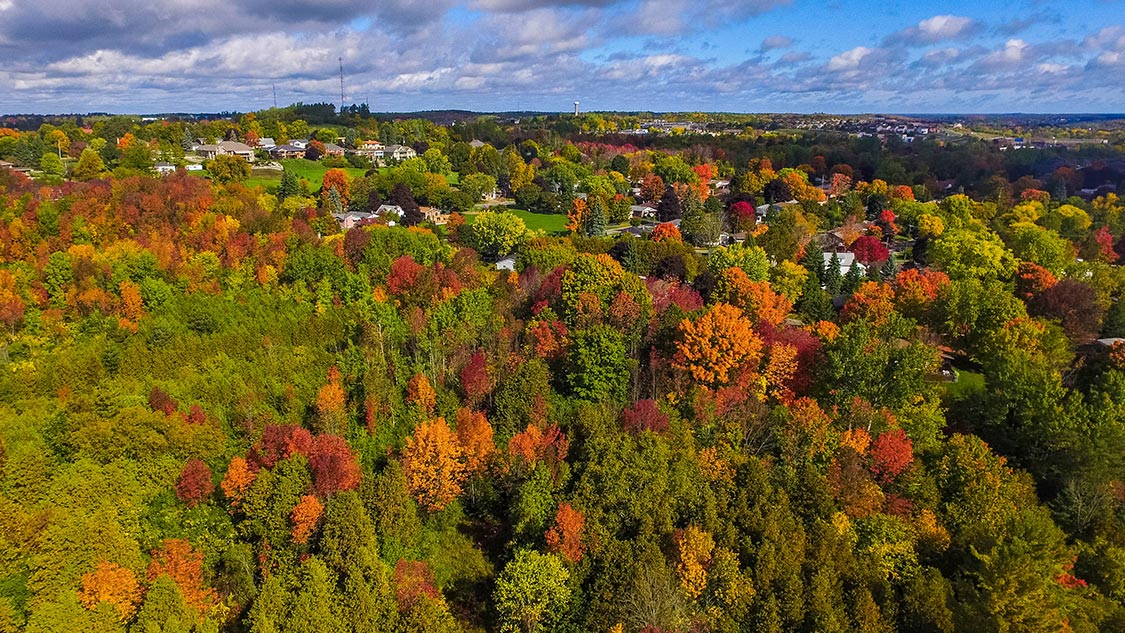 The fall season is here. The air is crisp and every breath out carries the chance of mist. Autumn in Ontario draws people from around the world who want to take in the magical fall colours that line back roads and fill our parks.
And this year, thanks to travel restrictions, we have them all to ourselves. So if you're looking to discover the best places to see fall colours near Toronto, we'll show you some absolute gems.
When Do The Fall Colours Start to Show In Ontario?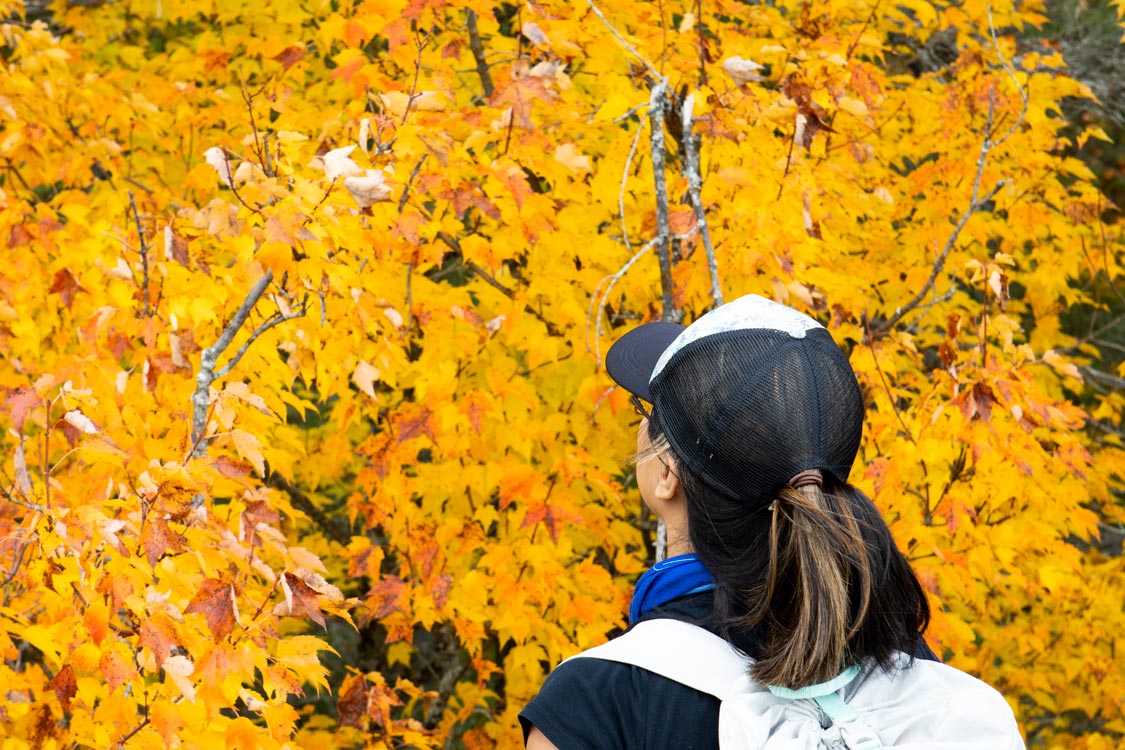 This is a question that has trouble leaf peepers for generations. The fall colour change depends upon a lot of factors such as weather, the amount of rain, and seasonal temperatures.
North of Lake Superior, the colours can begin to change as early as mid-August. In Southern Ontario, fall colours tend to peak in early October. For fall colours near Toronto, late-September to early October is usually the best time of year. This is right before the autumn rain begins to knock the brightly coloured leaves down to the ground.
The Fall season starts just at the end of the harvest season when the blooming sunflower fields have begun to wilt and the apple-picking season is in full bloom.
Where To See Fall Colours In Toronto
You don't have to travel far to experience autumn beauty. There are plenty of places in Toronto to see fall colours that can be reached by public transit. You can even pair your fall-leaf chasing with some of Toronto's great patios.
Here are some of the best places to see fall colours in Toronto.
Brickworks Hiking Trails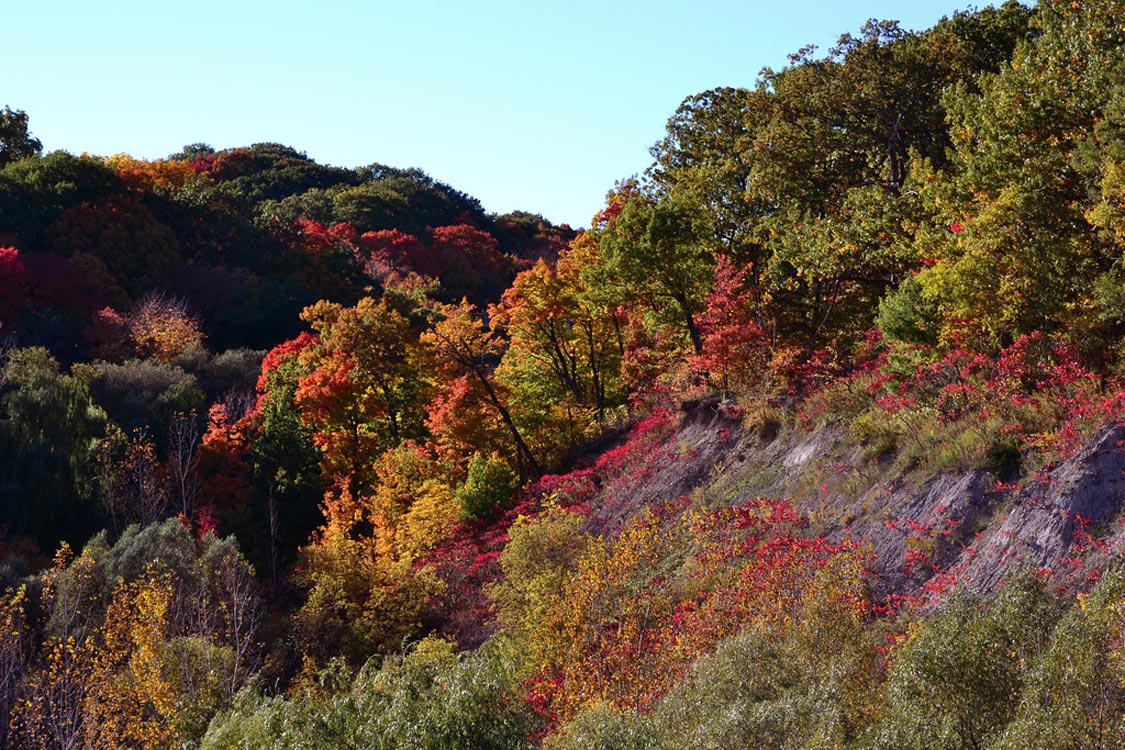 The Don Valley is one of the most incredible untouched spaces in Toronto. This vast area stretches from just north of the Toronto waterfront all the way north of highway 401. Along its meandering path leaf peepers will find brilliant pockets of fall colours in areas such as Crothers Woods, Taylor Creek, Sunnybrook Park, Edwards Gardens, and the East Don Parkland.
But my personal favourite place for seeing autumn colours in the Don Valley is along the Brickworks hiking trails near the south of the Don Valley. This area of trails is super accessible. And when you combine the fall leaves with the gorgeous ponds and historic buildings of Brickworks, it's a photographers dream.
High Park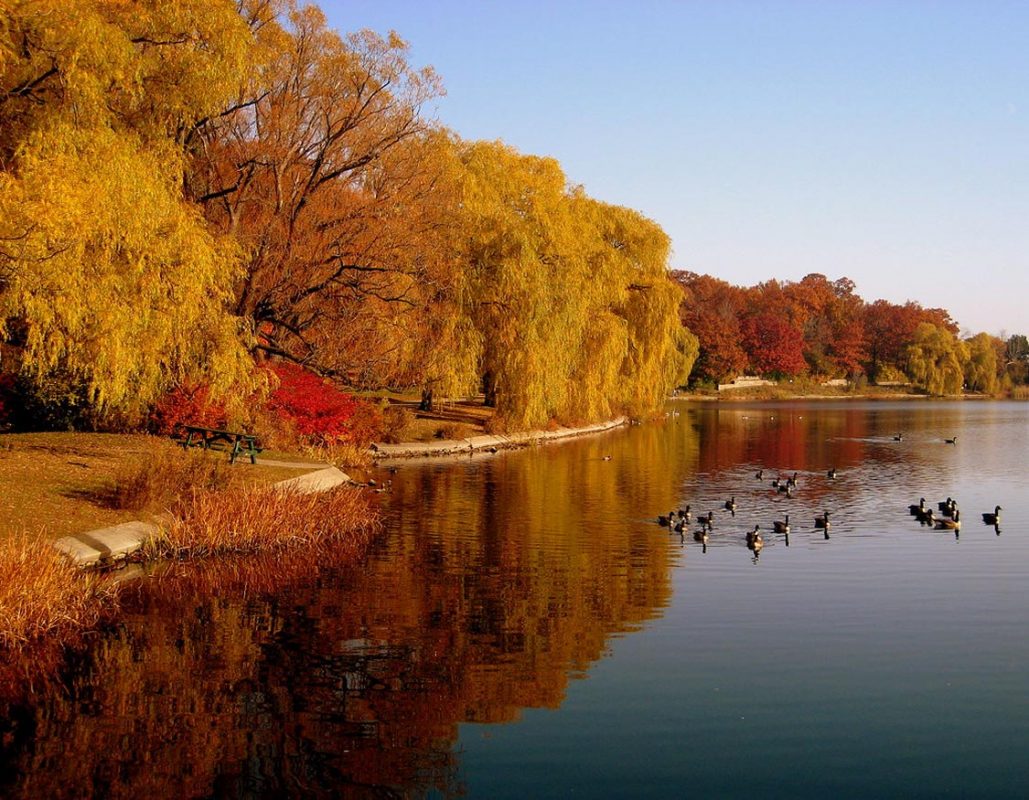 For anyone who knows Toronto, it should be no surprise that High Park makes it onto our list of the best places to see fall colours in the GTA. This sprawling park has been a hotspot for outdoor lovers in Toronto. During the spring, High Park explodes with magnificent cherry blossoms. But in the fall, the entire park lights up as one of the best places to see the fall leaves in Toronto.
My personal favourite place in High Park for Toronto fall colours is around Grenadier Pond. This gorgeous small lake is surrounded by foliage and absolutely blooms during the autumn season.
Best Places To See Fall Colours Near Toronto
While fall colours in Toronto may be brilliant, once you get outside the city, central and southern Ontario have some of the most magnificent autumn colour displays in the province. And you don't have to go all the way up to Algonquin Park to experience them.
In fact, popular places such as Algonquin Park and Arrowhead are often overrun by visitors wanting to photograph the fall leaves in Ontario. These fall destinations near Toronto will help you beat the crowds and experience the fall colours near Toronto in peace.
Forks of the Credit Provincial Park in Caledon
Forks of the Credit Conservation Area is one of my all-time favourite places for fall colours near Toronto. This sprawling park has wooded trails along kettle-pocked rocks and waterfalls and riverside trails past old derelict mills. Forks of the Credit.
Forks of the Credit is less than an hour north of downtown Toronto, just passed Brampton. There is parking available for a small fee and visitors can select one, or all of the Forks of the Credit hiking trails to explore. My personal favourite for autumn leaves is the Kettles Trail through the woods. Although for some unique shades, check out the golden grass of the Meadows Trail.
The nearby Forks of the Credit Inn should also be on your radar.
Mount Nemo Conservation Area In Burlington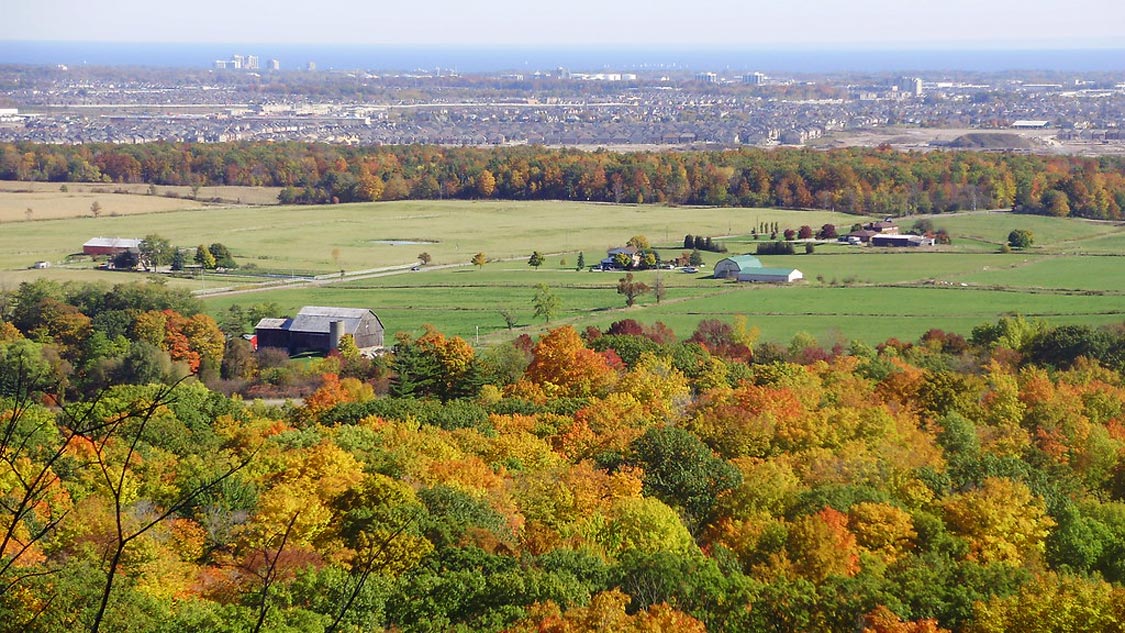 Just 45 minutes southwest of Toronto in Burlington, located on a breathtaking section of the Niagara Escarpment, is Mount Nemo Conservation Area.
Due to its position high up on the Niagara Escarpment, Mount Nemo offers breathtaking views of the surrounding landscape. In fact, on a clear day, it's possible to get a glimpse of the CN Tower in downtown Toronto.
Mount Nemo has 5 km of hiking trails you can enjoy. Or you can watch the rock climbers making their way up the Crag. If you want the best view of the fall canopy around Toronto though, head to Brock Harris Lookout. Make sure to bring your camera.
Mount Nemo currently requires reservations to access the trail You can get yours here.
Dundas Peak In Hamilton
If there is one spot for viewing the fall colours in the Great Toronto Area that has more majestic views than Mount Nemo, it's the stunning vistas from Dundas Peak in Hamilton.
The views offered by Dundas Peak might make you think you were on the shores of the Bruce Peninsula or looking out over Agawa Canyon. But these views of Spencer Gorge are just an hour away from Toronto in the town of Dundas, Ontario.
It's no surprise as to why this is one of the best things to do in Hamilton. Spencer Gorge Conservation Area currently requires reservations to access the hiking trail. You can reserve your spot here.
Rattlesnake Point Conservation Area In Milton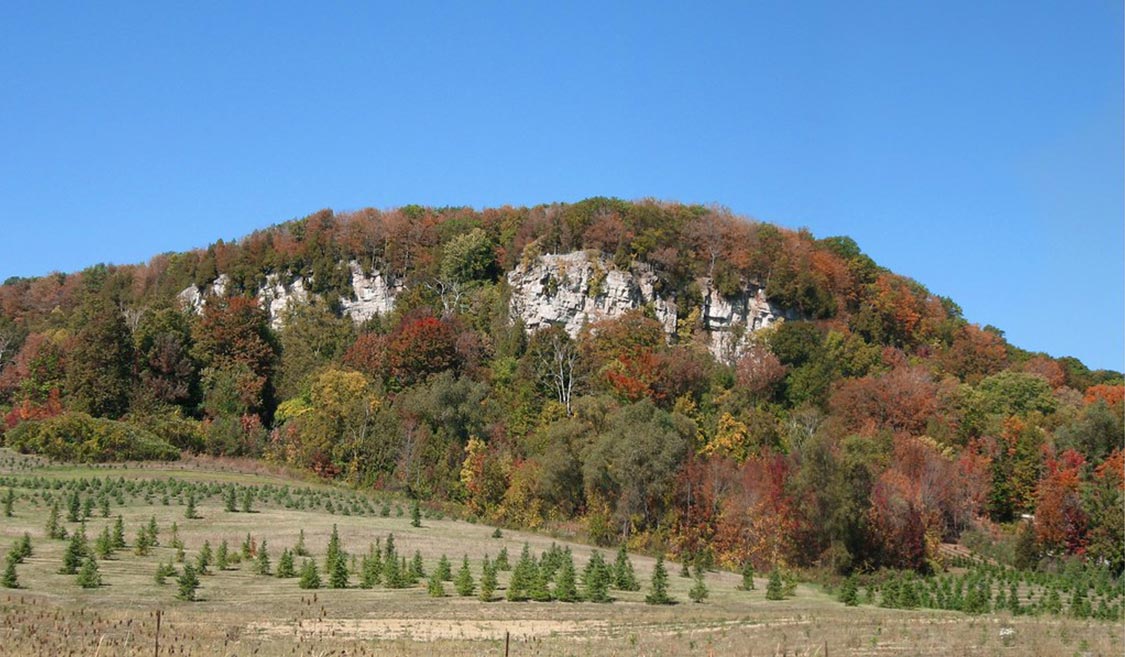 Don't let the name scare you. Nothing is going to bite you at Rattlesnake Point Conservation Area. However, the views might leave you in shock. With gorgeous cliffs and towering views from the Niagara Escarpment, Rattlesnake Point is one of the best places for fall colours near Toronto.
This often-overlooked conservation area in Milton offers great hiking trails for every fitness level. There are some great novice trails. But if you really want the best views, head for the 3-4 hour Nassagaweya Canyon trail.
Rattlesnake Point is currently operating on a reservation system. You can secure your spot here.
Bruce's Mill Conservation Area in Stouffville
Whether you want to appreciate the fall foliage from the ground, or up among the treetops on one of the best treetop trekking experiences near Toronto, Bruce's Mill Conservation area has just what you need.
Not only is Bruce's Mill easy to access, it's just 45 minutes north of Toronto in Stouffville, Ontario, but it's one of the most gorgeous parks on the eastern end of the GTA.
Featuring BMX tracks, ponds, picnic grounds, and hiking trails, this fall getaway near Toronto has it all. But my favorite way to see the fall colours in Bruce's Mills is from their long zipline that whips you through the forest canopy.
You can find out more about Bruce's Mill Conservation Area here.
Belfountain Conservation Area
Belfountain has one of the prettiest accessible hikes near Ontario. Winding up through deciduous forest and along creeks with small, babbling waterfalls, this might be the perfect place to see the fall colours near Toronto for those with young children.
The town of Belfountain is tiny, historic, and absolutely picturesque. Grab a hot chocolate or coffee at The Common Good and make your way down to these easy trails among the old mill grounds. You might even get a chance to see some of the resident endangered newts that hide among the rocks of the Belfountain Conservation Area. Just don't forget to pack your coffee cups out with you when you're done.
Entry to Belfountain Conservation Area is currently by reservation only. You can book your spot here.
Seeing The Toronto Fall Colours Safely And Respectfully
With the absolute barrage of people exploring the outdoors this year there has been a surge of garbage and over tourism in some of the most popular places in Ontario. If you want to get out an enjoy the fall colours in or around Toronto please follow these simple rules.
Tread lightly. Take nothing but pictures and leave nothing but footprints as you explore the beautiful natural landscapes of Ontario.
Leave each destination better than you found it. It's up to everyone to take care of our surroundings. If you see garbage, pick it up and take it out with you. If everyone does just a little bit extra, our fall colours will look even more beautiful.
Be prepared. Remember to check the weather and dress for it. The fall temperatures can change quickly. Layer up and always be prepared for the rain.
What is your favourite spot for leaf-peeping near Toronto? Swing by the Ultimate Ontario Facebook page and share your photos with the community.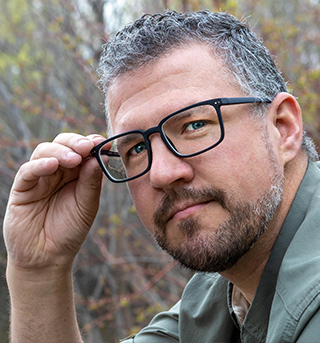 Kevin Wagar is a founder and editor of Ultimate Ontario. He has been working in the travel media industry since 2015 when he founded his family travel website Wandering Wagars – Adventure Family Travel.
Over the years Kevin has developed a deep love for his home province of Ontario and aims to showcase the incredible experiences and amazing small businesses found within it.