There is no shortage of things to do in Milton, Ontario. Come discover why so many people have started deciding that Milton would be a great place to call home.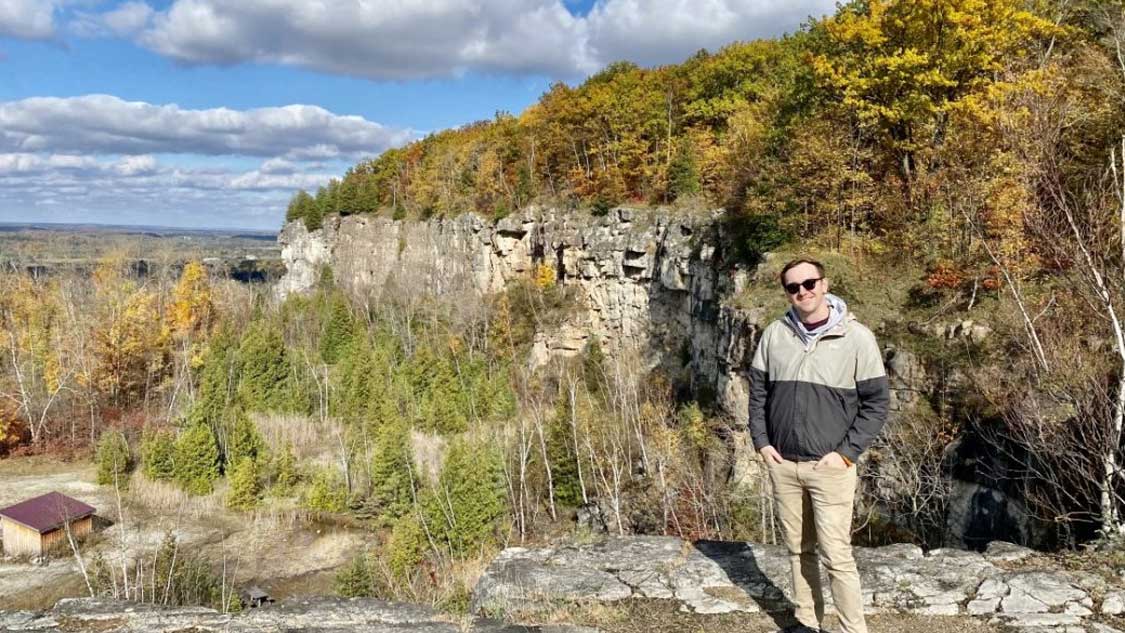 ---
Milton, Ontario isn't all that far from the likes of Toronto and Mississauga, but though it's close in proximity, it offers access to natural surroundings that can't easily be found in the likes of The Six.
In a way, it has a bit of a "best of both worlds" thing going on in that you've got plenty of good restaurants and shopping available to you, but you've also got boatloads of conservation areas, farms, and ponds.
You're not far from the city, but you also are.
Generally speaking, Milton isn't exactly on the tourist map in Ontario, but that doesn't mean it's not worth exploring. In a way, that's why Ultimate Ontario exists, to showcase that there are innumerable Ontario cities and towns that deserve our love and attention and to help people explore them, and perhaps even give a little boost to the local economy.
About Milton, Ontario
Milton is a town in Southern Ontario, though its population in sum is much more reflective of a place like Kingston than what you'd classically think of as a small-town Ontario population.
In all, it covers a little over 350 square kilometres, and it's located about 40 kilometres west of downtown Toronto, which means it's a short drive when there's no traffic (if that's even a thing), and about a billion-hour drive when there is.
Go Transit has a hub here for the Milton Line Commuter Train, as well as a bus corridor since many people based in Milton, do work in Toronto (though less so, these days). It's on the edge of the Niagara Escarpment, as well as the Bruce Trail.
The Milton of today is on the traditional lands of the Mississaugas of the Credit, as well as the Chippewa of the Lakes Huron and Simcoe. In 1818, the land was ceded to the Crown in exchange for an annual amount of goods, though it's generally understood that Chief Ajetance's hand was forced due to their weakened traditional economy as well as rapidly declining population.
The town began to take shape in 1820, and a grist mill (powered by Mill Pond) became the centre of the settlement. In 1837, the town had a population of around 100 people and was named Milton after the famed poet, John Milton. By 1869, the town was growing rapidly and many county buildings began to be built to serve the population of over 1000 residents.
Years later, Milton became known as the home of P.L Robertson Manufacturing Company, the first to make socket-head screws.
As Milton continued to grow (between 2001 and 2011, Milton was the fastest-growing municipality in Canada), it began to be more focused on tourism, and started to restore agricultural buildings, establish museums, and preserve and maintain lands for recreational use. Nowadays, there are plenty of things to do in Milton, Ontario!
Things to Do in Milton During Your Visit
What we like about visiting Milton is that there's a little something for everyone. Outdoor lovers will flee to the conservation areas, historians may like to set eyes on the town hall, families might want to visit local farms, and the adventurous may want to take their chances at the racetrack.
Let's walk you through how you can explore Milton, Ontario so that you can establish your own itinerary for your visit. Remember, if you've got any questions, just comment below, visit our Facebook group, or shoot an email over to [email protected]
Visit Rattlesnake Point Conservation Area
Located about a ten-minute or so drive from the heart of Milton is Rattlesnake Point Conservation Area. We sometimes think they called it "Rattlesnake Point" because they knew this area was so gorgeous, they wanted to dissuade people from coming so they could have it all to themselves!
The real selling feature here is the natural vantage points, which rival pretty much any of the natural vantage points we have in this province. There are actually 5 lookouts along the edge of the Niagara Escarpment which offer some bird's eye view style opportunities for photographers and nature lovers. There's ample hiking, some lovely meadows for picnics, and if you want to stay longer, campsites are available.
A new feature that is gaining in popularity is the three designated sites for rock climbers.
At the time of publishing, reservations are required, so you can head here to do so, or to see if that policy is still in place.
Pop On Over to Springridge Farm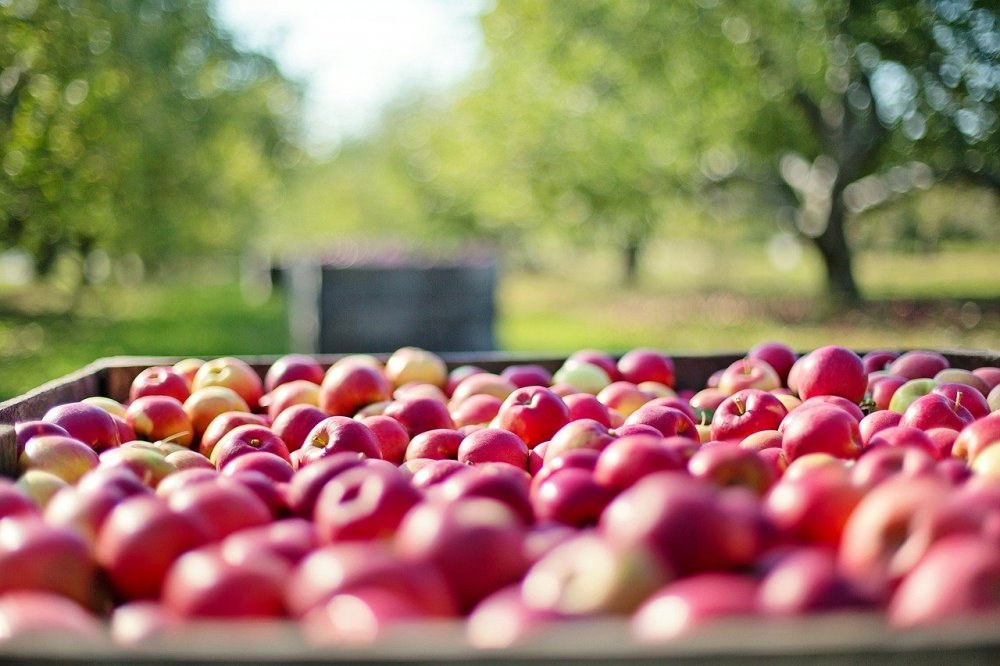 Springridge Farm is the quintessential charming Ontario farm. It's been a staple in this area since the 1970s and has stolen the heart of many a local and tourist.
Firstly, it's worth mentioning that it is open seasonally. Please check their website before your visit to ensure that it's open when you're thinking of heading in that direction (they generally open back up again for the season in April). They also have a little sign-up for their newsletter at the bottom of their site if you're keen to stay in the know.
You can find gifts, clothes, and souvenirs at "The Barn," buy some of their famous baked goods, pick your own produce, and they even have hot food available and prepared soups. Honestly, we recommend that everyone makes a little room in their fridge, cupboards, and pantries before heading in their direction.
Springridge Farm is a nice thing to add to your list of things to do in Milton largely because it's a family farm where you arrive and feel like you're part of the family.
Take a Stroll Around Mill Pond
Mill Pond was the centre of Milton a hundred years ago, and it's still a fixture of downtown today. As we mentioned above, the pond powered a gristmill in the beginning, which helped the growth of the settlement and catapulted Milton towards town status. In a sense, Milton very much grew around Mill Pond.
For those unfamiliar with Milton, Mill Pond is actually on the main street. It's a place you can go and take in the beauty of the pond, but it's also very popular with hikers and bird watchers. AllTrails actually has a popular loop trail for Mill Pond. They note that "Mill Pond is a 2.1 kilometer lightly trafficked loop trail located near Milton, Ontario, Canada that features a lake and is good for all skill levels. The trail is primarily used for hiking, walking, nature trips, and bird watching."
You can see the map and so forth here.
That being said, you don't need to overcomplicate things. You can just head in this direction, and take your time taking in the sights and smells of the pond and see where that takes you. We just thought it was worth knowing that there was indeed a trail for those looking to get a touch of exercise.
Note What's On at the FirstOntario Arts Centre Milton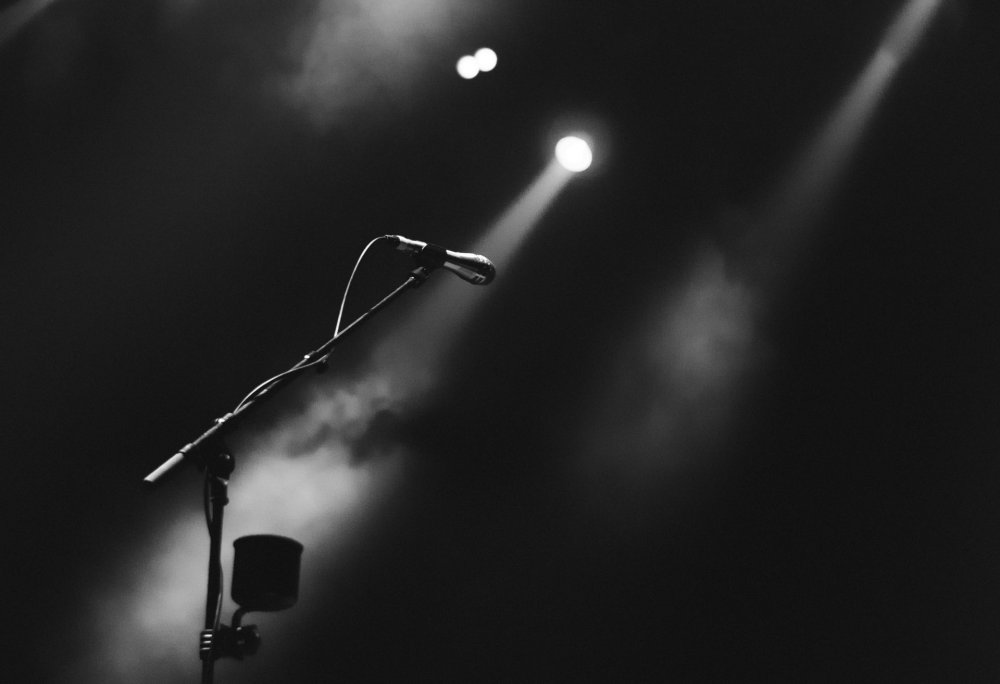 The FirstOntario Arts Centre Milton is a state-of-the-art facility that the region of Hamilton Halton Brant rightfully describes as "the community's cornerstone for creativity." They aim to cover a wide breadth of "the arts," and prioritize performing, visual, media, and literary arts, and for all different age groups at that.
You'll want to check their site to see if they're up and running in full swing, and what their calendar looks like, but they're known for their affordable performances that wow the audience, as well as recreation programs for the community, and also art exhibitions.
Fun fact – the design of the building and facility was actually inspired by the natural landscape of Milton and the surrounding area. They note on their site that "the use of limestone, wood finishes, and glass, reflect the themes of water, agriculture, escarpment, and community."
It's owned and operated by the town of Milton, and I know we'll be heading here for a performance when we're able to!
Explore the Hilton Falls Conservation Area
A short drive away from downtown Milton, you'll find Hilton Falls Conservation Area. While Rattlesnake Point is known more for its views and vistas, Hilton Falls is known more for its water features. There are rivers, there's the reservoir, and, of course, there are the falls.
A big draw to the Hilton Falls Conservation Area is the more than 30 kilometres of trails. They aren't just for hiking either, as this conservation area is well known for its mountain biking in the warmer months and cross country skiing in the colder months.
There's a viewing station at the falls itself where you can soak in the beauty of the 10-metre waterfall. That's a photo that's awfully popular on social media, and you can see why the moment you get there.
Reservations are required for a visit, and you can do that here.
Set Eyes on Milton Town Hall
This isn't one of those things to do in Milton, Ontario that you need to clear a whole afternoon off your schedule to accomplish, but it's also not something to be missed, even if you're only driving by. It's located on 150 Mary Street, by the way, which is right in the heart of downtown Milton. Frankly, it would be hard to miss if you were intent on properly exploring the town of Milton.
The Town Hall was built in the 1800s, and it's an excellent example of elaborate baronial gothic architecture here in Ontario. It's not just a relic of the past though, it's the current home to the Mayor's Office, as well as Council Chambers and other departments that help the town of Milton run smoothly.
While the roots trace back to the 19th century, a modern addition was added in 2009, and you'll see a glass walkway that connects the original building with the modern building. Fun fact – that glass walkway actually houses the Milton Walk of Fame!
Visit Chudleigh's Entertainment Farm
Chudleigh's Farm was first opened up all the way back in 1967, and it's been a staple in Ontario fun ever since. Back then it was, naturally, just focused on apple picking for families. Now, they want you to come and spend the whole day, and they've got a lot of the docket to make it entertaining from start to finish.
There are play areas and nature trails around the farm, as well as farm animals which are ever-popular for kids and families. They also have summer music nights, fall apple picking, and special themes food events.
Not to mention, they still host a mean birthday, run school trips, and even corporate events. At this point, Chudleigh's is a well-oiled machine! One recommendation – bring your appetite. They've now got a farm kitchen, a BBQ, a bar with food, and a market.
You can look at buying tickets here. Parking is free, and pets are welcome.
Have a Little Fun at the Halton County Radial Railway
It's often called the "Halton County Radial Railway Museum," since, it should be noted, it's a museum – and a fun one at that.
It's basically a working museum of electric streetcars, buses, trolleybuses, and other railway vehicles. They've got an impressive collection, and we absolutely cannot get enough of the old TTC streetcars. It's an interactive museum in many senses, meaning you can board different vehicles and "ride them." Please do check if they're open before you go, as they do operate with seasonal hours and so forth.
The Halton County Radial Railway is neat in a number of ways, but we love its origin story. Basically, in 1953 a group of men wanted to save a TTC streetcar from going to the scrap yard. The streetcar was donated, the Ontario Electric Railway Historical Association (OERHA) was formed, and the rest is history.
Little kids in particular tend to love this museum when they can hop on the trolleys! I mean, who wouldn't love that as a kid?! (or even as an adult!).
Be Entertained at Woodbine Mohawk Park
You may also know it as "Mohawk Racetrack," but either way it's a harness racing track in Milton. There's another racetrack, "Woodbine Racetrack," that some readers may know is located in the GTA. If you like to spread your money out a little longer, as opposed to just on one race, then you'll be happy to know that there's a slot machine parlour without over 1000 slot machines.
In 2017, the racetrack become a year-round facility thanks to some upgrades. If this does interest you, we hope you have fun, but still, urge everyone to gamble responsibly!
Grab a Bite to Eat at One of Milton's Restaurants
If you've come to Milton with an appetite, then you're in luck. There are plenty of spots that are worth visiting, and we'll mention a few below that are in and around Milton. You may not know many restaurants in Milton off the top of your head, but that doesn't mean they aren't worth the drive.
Goodfellas Wood Oven Pizza: They've got a few locations across Ontario, but there's a reason for that. People love their Neapolitan-style wood oven pizza…because who wouldn't?

EddieO's PourHouse & Kitchen: A good spot if you look for upscale pub food and a place to get a cold beer. Tends to be a good spot to watch sports as well as they've got no shortage of sizeable TVs.

Mama Mila's Cafe: This is a spot to circle for breakfast or lunch, as they've got some excellent baked goods and coffee. However, their soups and sandwiches are worth coming back for around lunchtime! If you want to do something a little different, order the pierogis, and thank us later!

The Grand Chalet & Tony Spiducci Ristorante: Old-world Italian food featuring all your favourite pasta and entrees.
Sip on a Pint at Orange Snail Brewers
Orange Snail likes to describe itself as "Milton's original craft brewery." Both owners, Damion and Kevin, are born and raised Miltonians who have almost 20 years of combined brewing experience.
On their site, they note that "we believe that the best beer is handcrafted in small batches, and we are proud to bring fresh, local beer to Milton Ontario."
They're probably best known for their Iron-Pig pale ale, but their Backstretch cream ale is a treat for those who like that style of beer, and you also can't go wrong with their Jasper IPA.
They're a local microbrewery with friendly owners and patrons. That sounds pretty good to us.
Check Out the Crawford Lake Conservation Area
Astute fans of Ultimate Ontario may realize that we've actually already written a dedicated article about the Crawford Lake Conservation Area! That's just how much we appreciate it.
If you want to full scoop, then that article awaits, but to give you a quick overview, the Crawford Lake Conservation is fantastic for a number of reasons. The elevator boardwalk(with interpretation stations around the lake) is ideal for nature lovers and bird watchers. The grounds, in general, are just lovely, and also feature art from local artists. You'll see what we mean when you see your first wooden statue of an endangered species!
The real draw, in our humble opinion, are the 15th-century reconstructed Iroquoian longhouses. They've created a village, as well as educational programming around it, that is fantastic.
It's beautiful and it's educational. What more could you want?!
Make Time for the Milton Farmer's Market
Farmer's Markets are in vogue now, but the Milton Farmers' Market has been doing it since the early 1970s! As they note on their site, "Our farmers proudly display "picked fresh this morning" produce and the markets come alive with artisans and flower vendors. The Milton Chamber of Commerce operates the weekly Saturday morning event from May through October."
However, that's not the only time that the market runs. The Milton Winter Farmers' Market typically runs from January to April, so you're almost covered year-round!
It's not uncommon to have over 30 local vendors present, and it's a very nice way to stock your place with fresh fruit and produce, butcher meats, homemade sauces, delectable baked goods, and flowers to surprise your significant other, or some delicious popcorn.
More than anything, it's a nice way to spend some time. You can follow their Facebook page for regular updates.
Smell the Flowers!
Where there's great hiking and outdoor space, there tend to be beautiful flowers.
If you're interested, head to Lochland Botanicals to pick your own flowers and herbs. They've got lavender, sunflowers, and so much more. They've become a beloved part of the community since they launched in 2017.
If you're looking for strictly lavender, or want to nab one of the lavender photos you see all over social, you can head to Terre Bleu Lavender Farm. It's a nice place to take a stroll and, perhaps unsurprisingly, their products smell fantastic.
Appreciate the Beauty of the Kelso Conservation Area
If you want to take a peek at the majesty of the Niagara Escarpment, you'd be hard-pressed to find a better spot than the Kelso Conservation Area. It's a big place with a lot going on. You've got about twenty different campsites and picnic sites, the Glen Eden Ski & Snowboard Centre, the Halton Region Museum, and then biking and hiking trails galore.
We took the chairlift up this past fall to take in the fall colours, and it was spectacular. In the summer, it's also known for its swimming and stand-up paddleboarding as well, so it's really an all-season destination.
As with the other conservation areas mentioned in this article, you will need to reserve your spot to visit.
That's a Wrap on What to Do in Milton, Ontario
If you're someone who likes access to amenities but also likes to be about ten minutes away from being in nature and away from it all, then you're probably going to like Milton. In the past twenty or so years, Milton has grown leaps and bounds, and it seems to be starting to find its stride and swagger.
There's a little something for everyone in Milton, Ontario.
---
If you appreciated this article, you'll love our newsletter, as well as our Facebook group! Feel free to join, all are welcome.
Christopher Mitchell is the Cofounder of Ultimate Ontario. He's visited over 80 countries, and has lived on 4 continents, but now has his eyes set squarely on exploring this incredible province, and helping others do the same.