Here are our favourite fun facts about Toronto. As you'll see, there are no shortage of interesting facts about Toronto!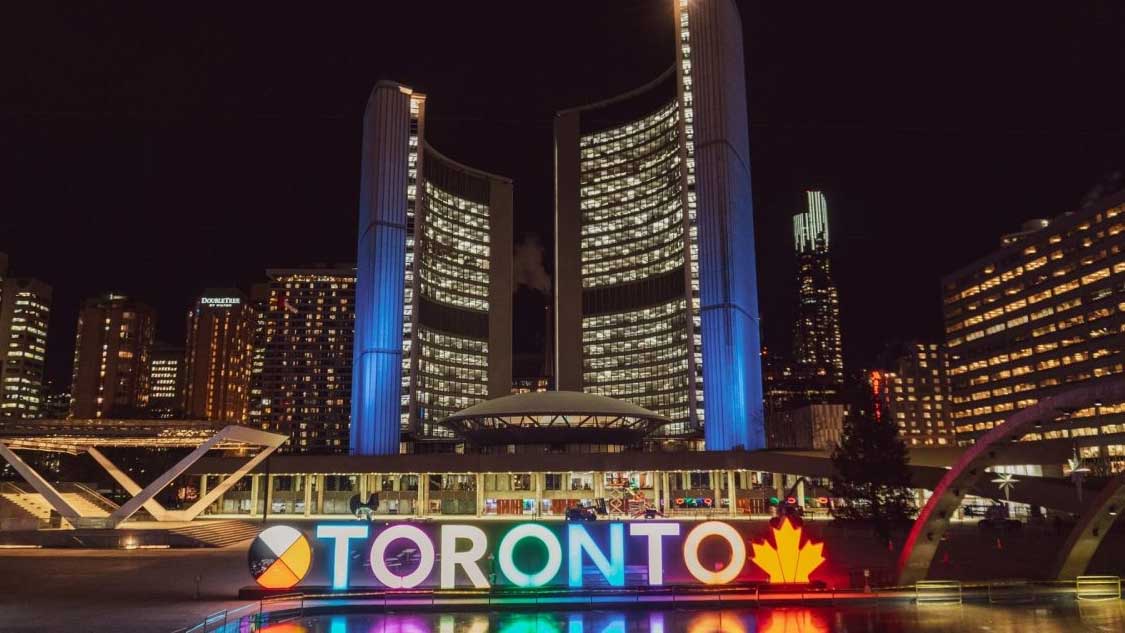 Toronto has a storied history and because of that, there are no shortage of interesting facts about Toronto. It's fair to say that even Torontonians will be surprised by some of Toronto tidbits that we've included below.
Sure, there are plenty of fun activities in Toronto to enjoy, but they're even more fun when you have some context for what makes the city fun and unique in the first place.
Without further adieu, let's get to our most fun facts about Toronto, which you might want to bookmark to share at your next dinner party, whenever that may be!
Our Favourite Fun Facts About Toronto
The list of fun facts about Toronto could conceivably be 100 items long, but we've zeroed in on our top 15, so that each fact packs a punch.
If these articles are up your alley, know that we're already on the hunt for fun facts about Kingston, Niagara Falls, Ottawa, London and other Ontario cities and towns!
1. Toronto is the largest city in Canada, and the 4th largest city in North America.
In the city proper, Toronto is closing in on 3 million people, and the Greater Toronto Area boasts a population of almost 6.5 million! Toronto also has one of the fastest growing populations in all of North America.
As if it wasn't already hard enough to find a house in Toronto, right?!
2. There are over 10 million trees in Toronto.
The residents of Ontario's charming small towns might be overheard saying that Toronto is a concrete, urban jungle – but there's also real foliage, too. In fact, recent statistics state that Toronto is actually over 25% forest coverage, which is no small feat for a big North American city.
Further to that point, over 18% of the total city's area is devoted to parks.
On that note, if you're ever interested in doing a little forest adventuring, there are some excellent treetop trekking spots near Toronto!
3. Toronto is home to North America's only castle.
Casa Loma, in midtown Toronto, is considered the continent's only authentic castle. Some argue that it's in fact only a "Gothic Revival style Mansion," but, really, where's the fun in that?
Casa Loma always seems to have something going on, and you can check here to see what might be afoot for your next visit.
By the way, The Thousand Islands are also home to some castle-like estates, and you can nab a ferry from Gananoque to explore them!
4. The CN Tower is the largest free-standing structure in the Western Hemisphere.
Up until 2007, it held the crown of the tallest free-standing structure on the planet. It held that crown for 32 years, but then that crown had to be passed over to the Burj Khalifa, which was built in Dubai.
The CN Tower is without question the most identifiable structure in Toronto's famed skyline.
5. Sports fans rejoice, Toronto has a team in every major league.
We've got the Leafs (NHL), the Raptors (AHL), the Blue Jays (MLB), the Marlies (AHL), the Rock (Lacrosse), Toronto FC (MLS), the Wolfpack (Rugby) and the list goes on and on. Not only that, but many of these teams are storied franchises.
The Leafs, for example, are one of the most valuable sports franchises in North America. They haven't won in a while per se, but we feel their time is coming.
6. Toronto's Pearson Airport is Canada's busiest airport.
In 2019, Toronto Pearson International Airport handled nearly 50 million passengers to go along with almost 500,000 flights. No small operation, that's for sure. In fact, Toronto is regularly in the top ten busiest airports in North America.
In 2019, Pearson also offered non-stop flights to 200 different cities around the world!
6. The Toronto Zoo is the largest zoo in Canada, and one of the largest in the world.
The Toronto Zoo is popular in Ontario, but it's also world-renowned. Its home to over 5000 animals representing over 500 different species. Located in Scarborough, the Toronto Zoo spans an incredible 710 acres, with plenty of both indoor and outdoor pavilions.
If you're looking to visit the zoo, check here for details around how to best do that when you're ready to do so.
7. Yonge Street is one of the longest streets in the world.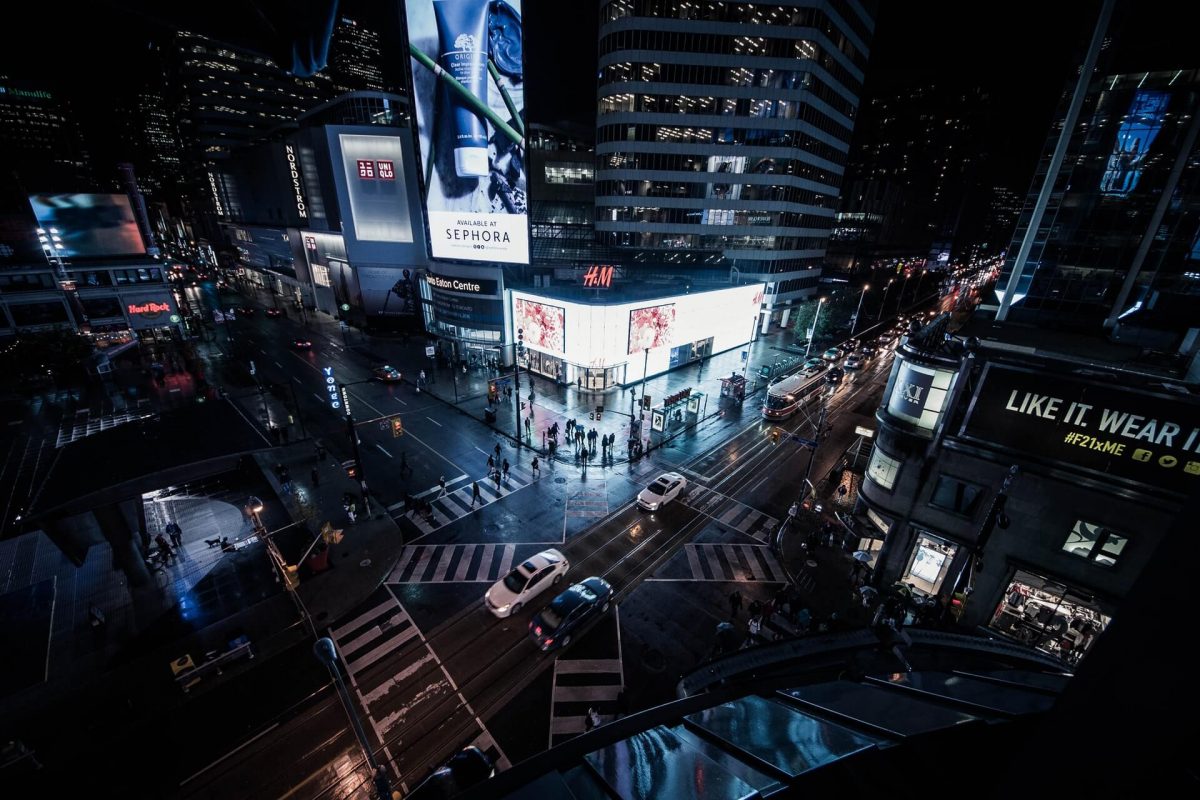 So, this one is a little contentious. As many will know, Yonge Street used to be considered the longest street in the world according to the Guinness Book of World Records. Well, apparently in recent years, Guinness has noted that one part of Yonge is actually a separate highway.
Anyway, here at Ultimate Ontario, we're still thinking of it as the nearly 2000km gem that we grew up with. It's kind of like the whole Pluto situation – Pluto is still a planet, and Yonge Street is still the longest street in the world. Deal?
8. Toronto is the proud home of citizens representing over 200 distinct ethnic origins.
Toronto is regularly and rightly called "the most multicultural city in the world." It's one of those facts about Toronto that we feel the city should wear like a badge of honour.
More than 50% of current Torontonians were born elsewhere, and we think it's fair to say that Toronto's true strength is the way in which it welcomes and embraces diversity.
9. Spadina Avenue is derived from an Ojibwe word
Many people don't know this, but the naming of one of Toronto's most well known streets, Spadina Avenue, has Ojibwe origins. For those who don't know, the Ojibwe (also called Ojibwa, Chippewa or Saulteaux) are an Anishinaabe people who reside in southern Canada and the northern US.
The name Spadina comes from the Ojibwe word "ishpadinaa," which appropriately means "high place or ridge" or "sudden rise in the land."
If you've driven or walked Spadina for any stretch, you're likely nodding your head right now about just how perfect that is.
The Toronto region is rich with Indigenous history. You can learn more about it on this amazing Toronto waterfront SUP tour. You can also head about an outside Toronto to Chiefswood Park to explore a Six Nations Longhouse.
10. The Rogers Centre (which will always be the SkyDome to us) was the first stadium to have a fully retractable motorized roof.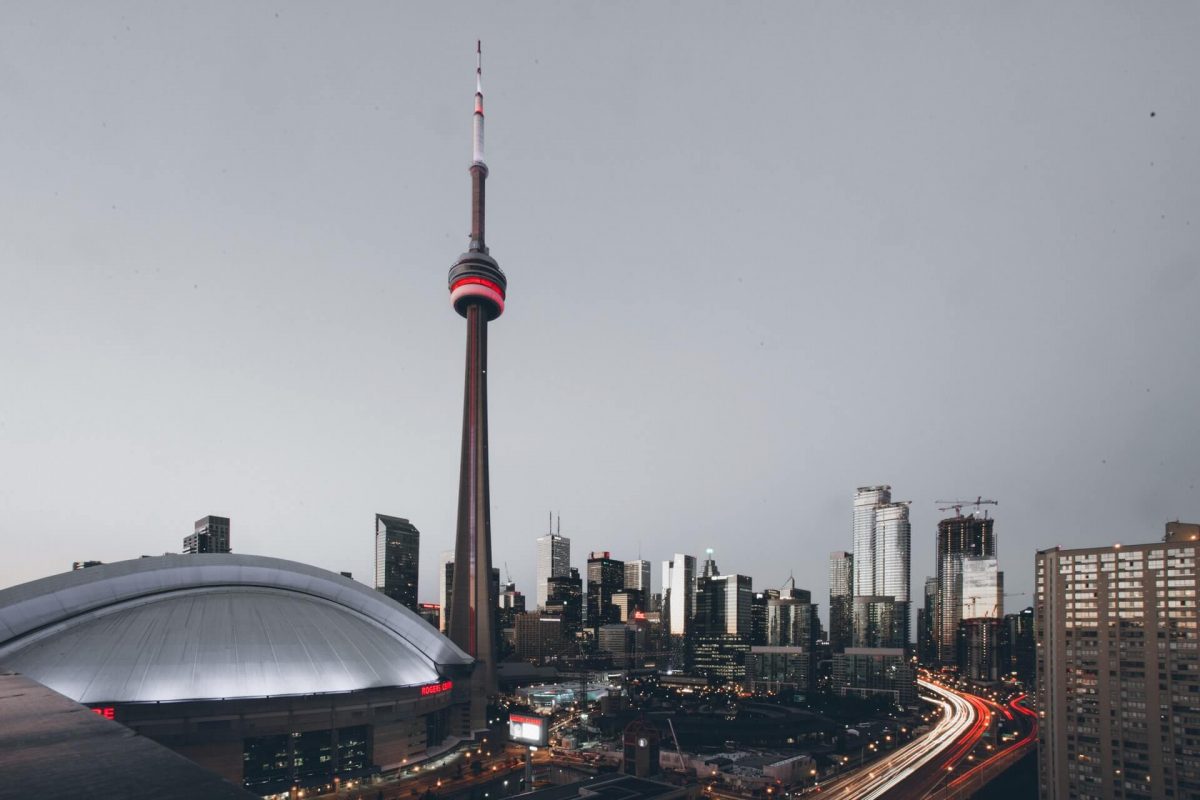 Though it can feel a little outdated now, at one time the SkyDome was the zenith of innovation when it came to baseball stadiums. It was also one of the first stadiums to incorporate a hotel into the mix, and there are actually 70 rooms that overlook the field.
At its capacity, it can host around 50,000 people, which makes it an intimidating place to play playoff baseball (as long as the Jays make the playoffs!)
11. The PATH is the largest underground shopping complex in the world
The PATH is a collection of tunnels and walkways that connect some 70 buildings in downtown Toronto. There are apparently over 1200 retail stores in the PATH. In total there are over 30 kilometres of underground space.
While it is a bit different at this present moment, in the recent past, over 200,000 residents and workers were using the PATH on a daily basis.
Torontonians will know that, at the very least, it's a great place to escape a winter storm and get where you're going.
12. The Toronto International Film Festival (TIFF) is one the largest publicly attended film festivals in the world, and one of the most important as well
TIFF, in past years, would often attract nearly 500,000 people to our province – and no shortage of celebrities! It has become one of the city's most important events, and something that citizens look forward to all year.
The "People's Choice Award" is often considered the key indicator in film for what movie with be the Oscar darling.
13. The Toronto Public Library is the largest neighbourhood-based library system in the world
The Toronto Public Library offers an incredible service to Torontonians, and it's something that citizens take advantage of. In fact, the TPL has a higher circulation per capital than any other public library system in the world.
In total, there are over 100 branch libraries, and over 10 million items in the Toronto Public Library collection.
This is one of our favourite fun facts about Toronto, simply because it shows that Toronto is a city that loves books!
14. The Toronto Islands are the largest urban car-free community in North America
As we noted in our article on the most fun activities in Toronto, the Toronto Islands are absolutely awesome.
We often think of the islands because of the attractions there, such as Centreville. But, it's important to remember that there's a thriving community that calls the Toronto Islands home. And that community doesn't get around by car, but rather by foot, bicycle, kayak, canoe or other means.
There are some cars on the island, but only service vehicles are permitted. We think it only adds to the charm of the Toronto Islands.
15. Caribana is North America's largest street festival
Caribana is one of Toronto's most celebrated traditions, and often has an overall attendance of 2 million people. For those who don't know, Caribana is a multi-weekend cultural celebration which aims to celebrate Caribbean culture and traditions.
It's typically held in the summer, and is noted for hosting "the largest single day parade in North America."
Fun facts about Toronto aside, Caribana is just plain fun to be a part of. It's worth attending and appreciating each and every year.
There Are No Shortage of Interesting Facts About Toronto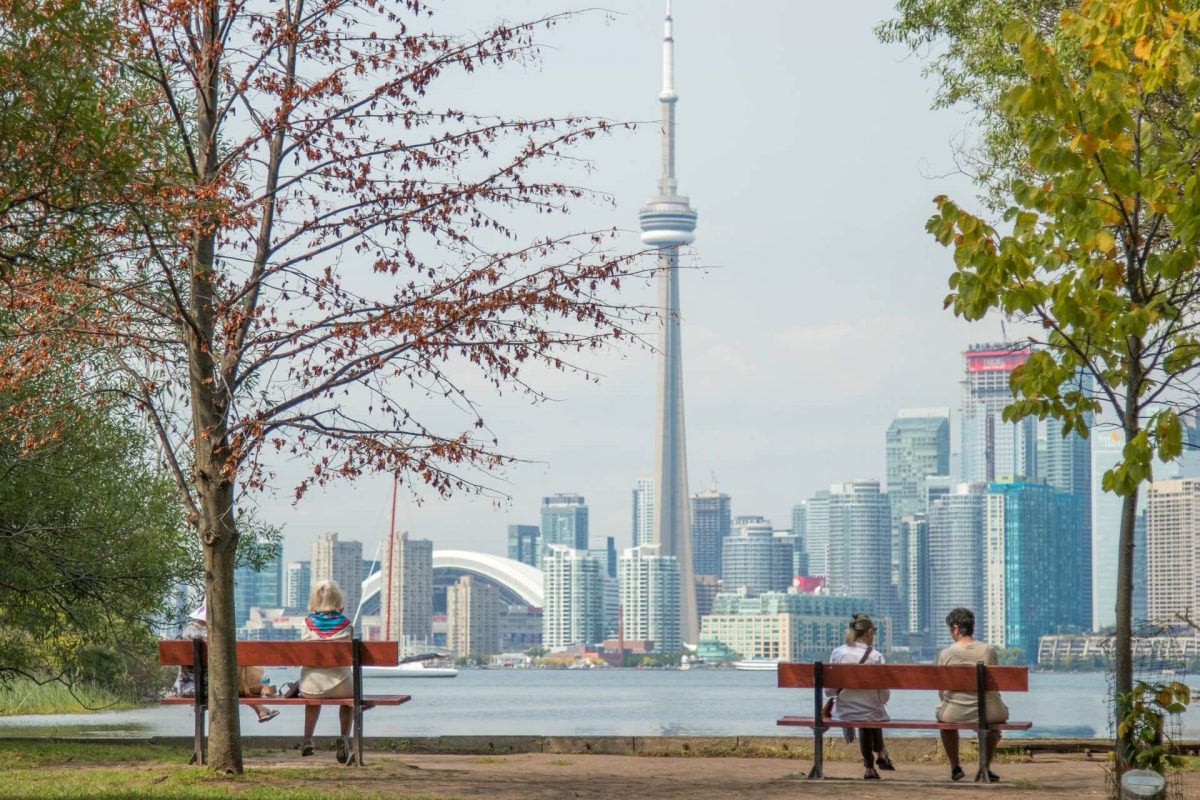 And that's because Toronto is a genuinely fun and interesting city! We're not oblivious to the idea that Toronto takes some heat from the rest of the province for being a little too busy, or high strung, or go-go-go.
But, there's also a ton of things that are worth celebrating in this city, and that's why we wanted to deliver you our favourite fun facts about Toronto. When the time is right, it's a city that's ripe for exploration.
If you enjoyed this content, don't forget that we've got a newsletter on all things Ontario, as well as a welcoming Ultimate Ontario Facebook community.
Christopher Mitchell is the Cofounder of Ultimate Ontario. He's visited over 80 countries, and has lived on 4 continents, but now has his eyes set squarely on exploring this incredible province, and helping others do the same.