Toronto's Distillery District has gained a reputation for being one of the most haunted places in the city. UO contributor Liisa Ladouceur went on a haunted walk to see what this area was like once the sun was down, and the lantern was lit.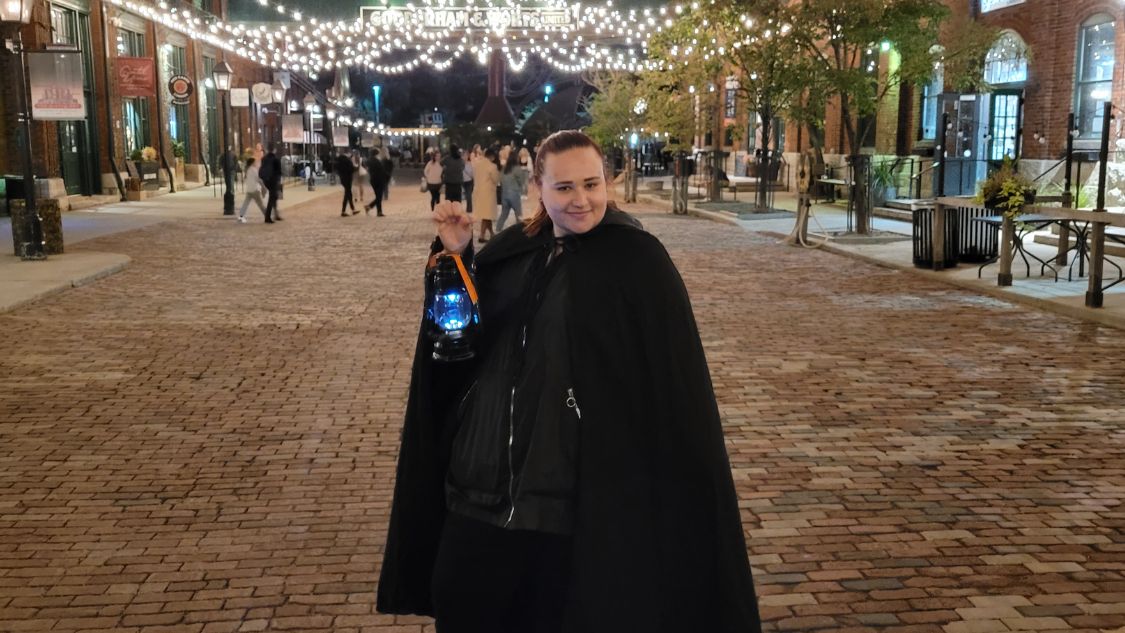 ---
Is Toronto's Distillery District haunted?
The popular tourist district, with its Victorian-era cobblestone streets, art galleries, and twinkling industrial lights may look pretty today. But the history of the Distillery is filled with shady mob characters, devastating fires, and things that go bump in the night.
If that hasn't scared you off, you should put Spirits of the Distillery District Ghost Tour on your
Toronto to-do list.
I recently spent an evening on their haunted walk and learned so much about
all the different spirits that have made this area home.
By the way, if you're into "haunted content," you've come to the right place. Feel free to also check out some haunted hotels in Ontario, haunted places in this province, or my recent article on the Screaming Heads of Burk's Falls.
About the Distillery District
The Distillery District is a national historical site in downtown Toronto's East Side, near Parliament and Front street.
It's one of the oldest neighbourhoods in the city, dating back to the 1830s when Toronto was still known as York. In the 1990s, private developers turned the then-empty industrial buildings into a new pedestrian-only zone based around 40 heritage buildings, and that's become a draw for its craft breweries and restaurants, artisan boutiques, and olde time atmosphere.
It's especially popular during its Christmas Market season (hence its inclusion on this list of ways to celebrate winter in Toronto), but I think around Halloween is also an excellent time to visit.
We met our cloaked tour guide Irene at the iron gates at 55 Mill Street, near the site of what was once Gooderham and Worts. This was one of the largest distilleries in the country back in the early 1800s, and where the Distillery District got its name. It is here that the unsettling stories began…
The Distillery District's Haunted History
The Worts in Gooderham and Worts was one James Worts, originally of England, who came to Toronto in 1831 and set up a windmill close to where we were standing (which was back then actually Toronto's waterfront). Despite success in business, Worts suffered a great personal loss: his wife Elizabeth died during childbirth. Two weeks after her death, James Worts was found drowned in his own mill's well. Speculation abounds about whether his grief-stricken presence can still be found wandering the streets of this area he helped to build.
For the following 75 minutes, Irene led us through the streets of the Distillery by lamplight, stopping at locations of strange and unusual significance. This is probably the only place in Toronto with Victorian-era "Jack the Ripper" vibes, so it's easy to imagine the thrilling tales playing out in real life.
This area was built on booze—back then, it was safer to drink than the water—and alcohol played a role in many of the disturbances throughout history here.
Take for one example, the disappearance of Rocco Perri. Gooderham and Worts made plenty of money selling whiskey, but in the era of Prohibition in Ontario (1916-1927), illegal bootleggers took over. Perri was one of the most infamous—a travelling macaroni salesman (!) who also ran a secret liquor enterprise in and around the Distillery District with his money-savvy girlfriend. Add in an affair, illicit children, someone jumping to their death from a 7th story window, and an unsolved murder… and that's not even the climax of the story!
What to Expect on the Spirits of the Distillery District Ghost Tour
This is not the kind of haunted walk where actors spook you from behind, or rattle chains in the dark. Irene let us know off the top that the stories are all based on historical documents and real first-person accounts.
And plenty of those first-person accounts are recent. Local bar staff speak of mysterious swinging chandeliers, chairs stacked and unstacked when nobody's around, and many a film crew member has encountered apparitions while in an abandoned set at night.
For what it's worth they describe the tour on their site in the following way:
"With tales of gruesome accidents, the perilous world of whiskey-making and the explosive War of 1812, you'll quickly see why the area is known as one of Toronto's most haunted spots. Join us as we stroll along the cobblestone streets of the historic Distillery District and area by lantern light on this outdoor tour."
Are their ghost stories true? Well, that's up to you.
Some Final Details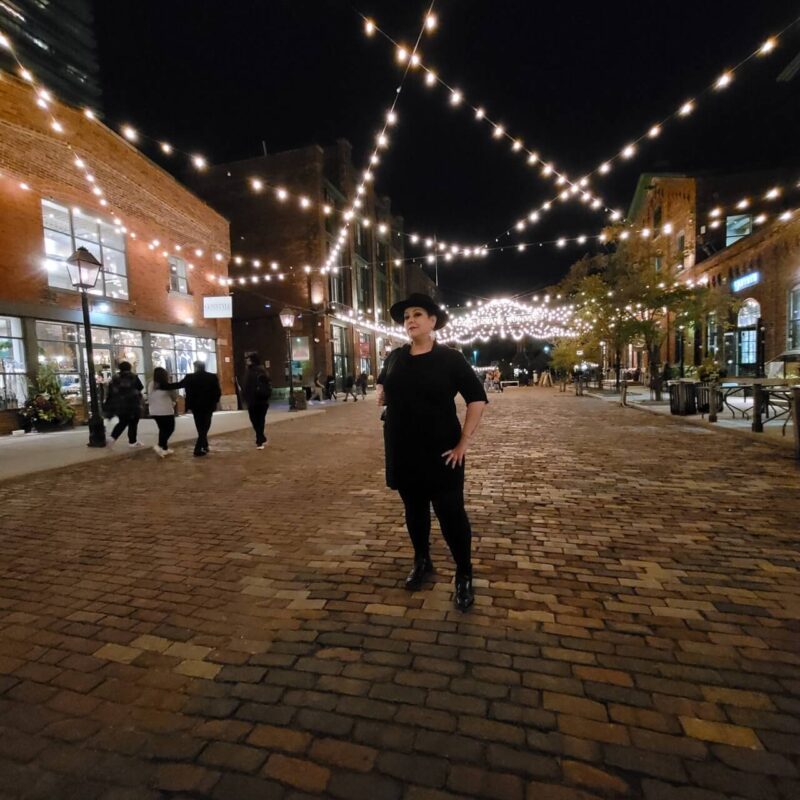 The Spirits of the Distillery Ghost tour runs mid-March to mid-November in the evenings and lasts approximately 75 minutes. It's a small group tour so expect to meet other guests – and possibly their dogs (leashed dogs welcome). You can also request a private tour for your group, and this is also available in French. Currently, the price is $24.99 for adults and $19.99 for youths up to 14.
In terms of accesibility, the tour makes use of sidewalks, street crossings and so forth. It's mostly fully accessible, but sometimes they need to change their routes, and for that reason they "recommend this tour be considered accessible with assistance."
By the way, they also run an "Original Haunted Walk of Toronto" tour, as well as "Ghosts of the Village at Black Creek," and "Campus Secrets and Spectres – University of Toronto Ghost Tour."
Now you've got the information you need to do this yourself, and you can decide if the Distillery District is haunted after all.
---
If you appreciated this article, you'll love our newsletter, as well as our Facebook group! Feel free to join, all are welcome.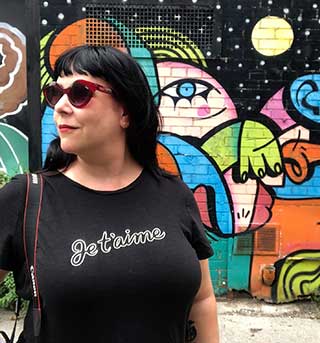 Liisa Ladouceur is a Toronto-based writer who believes adventure doesn't have to be far away – it's about curiosity and wonder. She runs the travel blog LiisaWanders where she shares lessons learned while seeing the world.