Get your spook on at the most haunted places in Ontario. These Ontario haunts are sure to send a shiver down your spine. Do you dare visit these Ontario haunted places?
It's the season for haunts and spooks, and there's no better way to celebrate October than on a road trip through some of the creepiest, scariest, and most haunted places in Ontario.
Ontario is packed with terrifying ghost stories, real-life hauntings, and freaky finds that make even the most horrifying movies seem tame in comparison.
So if you'd like to test your mettle and feel those goosebumps rise up on your spine, explore these haunted prisons, ghost-filled restaurants, and freaky roads as we explore haunted Ontario.
Niagara Parks Power Station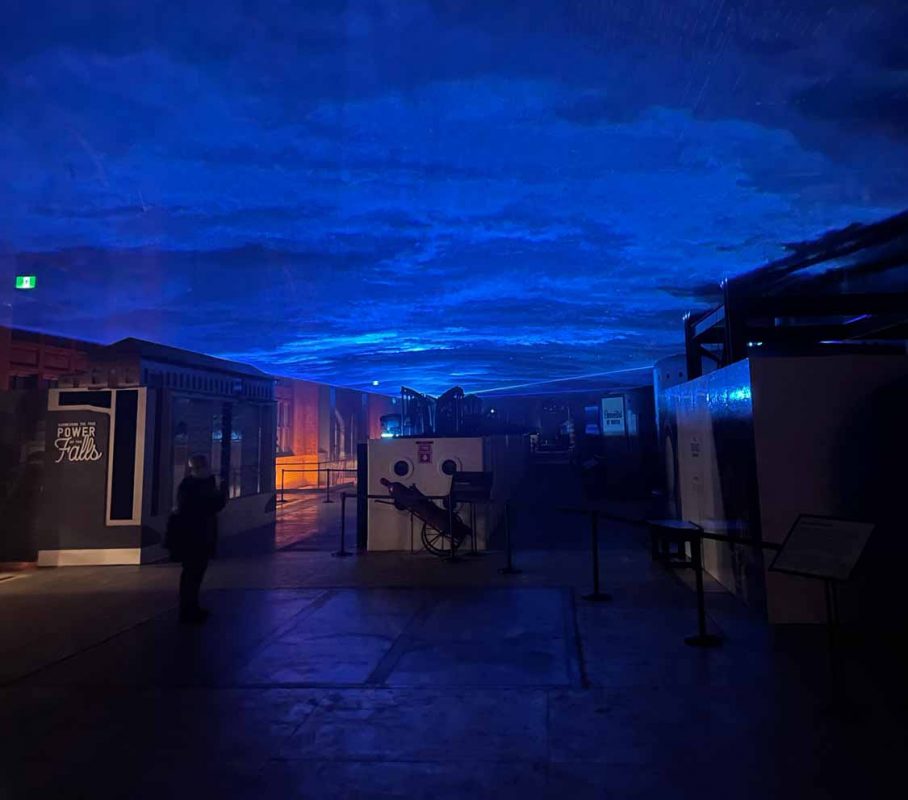 The Niagara Parks Power Generating station may be the newest hotspot in Niagara Falls, but this historic building has a dark side that few visitors know about.
With a history dating back to 1905, the Niagara Parks Power Station has seen its fair share of Ontario history. And the haunting of this Niagara Falls attraction traces right back to the tragic lives of the original founder and his wife Annette.
The life of founder William Rankine was a flurry of business. After founding what would become Niagara Falls' longest-running power station, he became ill and quickly died of congestive heart failure not long after his marriage. His young wife Annette was heartbroken. She spent years using mediums and psychics to attempt to reach her dearly departed husband but to no avail.
After finally giving up on her lost love, Annette spiraled into a deep depression and disappeared. Shortly afterward staff at the station began reporting sightings of a "well-to-do woman in a fur coat" moving around the thrust deck. These reports continue to this day and many believe it is Mrs. Rankine desperately searching for her lost husband.
If you'd like to take a tour of the Niagara Parks Power Station, you can book your ticket here.
Mackenzie House – Toronto
The former home of Toronto's first mayor, William Lyon Mackenzie is a must-visit for ghost-hunters in Ontario. The former rebel leader moved to the residence in 1859, but he didn't have long to enjoy it. This historic figure passed away just two years later, leaving behind a wife and 14 children.
The property remained quiet until the early 1940s when renovations began to convert the stately mansion into a museum. It is then that reports of a ghostly apparition with the appearance of a long-haired woman began to come out. This was no gentle specter, in fact there is even a report of the ghost of Mackenzie House slapping a caretaker across the face.
But this ghostly woman isn't the only haunting in this house. More reports of a bald man in a frock coat have been reported over the decades. Many believe that this is William Lyon Mackenzie himself walking the halls of the house in which he died.
Another specter is the figure of a dark figure that towers above sleeping guests at the hotel. Creepy! Guests can often hear footsteps creaking through the halls or the piano playing at various times throughout the day.
Taking a night-time haunted walking tour of Toronto is a great way to learn more about these stories. This Haunted Walk includes a stop at Mackenzie House; you can purchase your ticket here.
Gibraltar Point Lightouse – Toronto Islands
Visiting the Toronto Islands is one of our favourite things to do in Toronto. But, did you know that it is home to one of the most haunted places in Ontario?
Gibraltar Point Lighthouse is the oldest lighthouse on the Great Lakes. This towering structure has been guiding boats into the Toronto Harbour since 1908. But the story of the first lighthouse keeper is one that has haunted visitors for over a century.
The lighthouse stood during the Battle for York in 1813. It's during this event that lighthouse keeper JP Rademuller, a German immigrant, kept watch for enemy ships and friendly vessels seeking safe harbour. But unfortunately, he wouldn't live to see the end of the war.
Radmuller disappeared in 1813 without a trace. Many believe that he was the victim of an attack by American soldiers laying the ground for an invasion of York (the name of Toronto at the time). Since then the lighthouse has been the scene of many spooky events including moaning and strange lights emanating from the tower even though the lighthouse has been dormant for decades.
If you'd like to take a day-time or evening biking tour of the Toronto Islands, which includes a stop at the lighthouse, book your ticket here.
McBurney Park, Kingston
One of the creepiest haunted places in Ontario is McBurney Park in Kingston. This park, which is known locally as "Skeleton Park" has one of the most disturbing histories imaginable.
The name Skeleton Park didn't arise randomly. This park has had literal skeletons jutting out from the soil. The park was created in 1964 and for nearly 200 years was used as a burial ground for soldiers and cholera patients. The practice came to an end in 1830 but at that time, over 10,000 remains had been laid to rest in McBurney Park.
Rather than exhume the bodies, the municipality decided to "cover up" the problem and carted in tonnes of soil to layer on top of this mass grave. Unfortunately, they didn't think hard about the frost and thaw of our cold Ontario winters.
Over the years dozens of skeletal remains have been thrust through the ground in the park, giving McBurney Park its dark nickname of "Skeleton Park". But the chance of stumbling onto genuine human remains isn't all that makes this park creepy. Locals have reported visions of children playing who simply "vanish" into thin air. There have even been reports of visitors being injured by some of the more aggressive specters.
If Haunted Walks are the kind of way you like to spend your night, book your ticket here for a Haunted Walk of downtown Kingston
Kingston Penitentiary
It should surprise no one that the Kingston Penitentiary is known as one of the most haunted places in Ontario. Canada's oldest and longest-running maximum security prison has seen the worst of the worst of the country's criminal masterminds. Its freaky history came to a close in 2013 after 170 years of torture, murder, and capital punishment.
These days, touring the Kingston Penitentiary is among the top things to do in Kingston. But be warned, that those visiting might come across some unexplainable horrors. These tours often come with a bonus ghost sighting and stories from staff that will leave a shiver down your spine.
One of the most notorious reports
Canada's oldest maximum-security prison has a fascinating and freaky past. After 170 years in operation, the prison finally closed in 2013 and now offers guided tours. If you're lucky, your trip through the former prison might come with a ghost sighting or two. Staff have reportedly seen some strange occurrences over the years.
Some of the most notorious phenomena include the sound of jingling keys, visions of angry men storming the halls, moans with no source, and visions of William Wentworth, the last staff member to perish at Kingston Penitentiary back in 1961. Enter if you dare.
Bytown Museum – Ottawa
One of the most storied buildings in Ottawa is the Bytown Museum. This building traces its history WAY back, but when renovations began in 1917, workers and visitors began to tell chilling stories.
Sandwiched between two more of Ontario's haunted hotspots, the Chateau Laurier and Parliament Hill, it seems fitting that there would be ghosts at home in the Bytown Museum.
Stories abound of porcelain dolls that are found to be crying, sudden temperature drops, and items that seem to move with no outside interference. There are thought to be two separate ghosts at home in the museum and they often mess with the computers and electronics of the museum's guests.
HI Ottawa Jail Hostel
One of the funkiest places to stay while exploring all of the incredible things to do in Ottawa is the HI Ottawa Jail Hostel. This former jail, which closed in 1972 when it was found to have inhumane conditions, was renovated and turned into one of the most popular places to stay for visitors to the city. Nowadays, visitors can stay in a real jail cell.
The jail still holds the original gallows where prisoners were sent to their demise. And when they were renovating the property, bodies were found beneath the parking lot.
But prior to that renovation, the Ottawa City Jail was hell for prisoners. Many died there and decided to stick around for their ghoulish afterlife. The echoing sounds of screaming often permeate the halls. There are also many reports of apparitions including a figure holding a bible at the foot of beds and another who strolls the halls whispering in the ears of guests as they sleep.
You should definitely take a Haunted Walk of Ottawa, if this sort of thing excites you! Book your Haunted Walk tickets here.
Texas Road – Amherstburg
In the idyllic countryside outside of the picturesque town of Amherstburg lies a dark secret. Texas Road, at first glance is a typical back highway that rolls through the farmland and vineyards of Essex County. But a legend exists of a woman who was decapitated in a tragic farm accident.
For decades, tales of a headless woman wandering the roads at night have haunted the region. Drivers have eerily similar tales of swerving to avoid a figure who, when they turned around, was nowhere to be found.
Mather-Walls House – Keewating
The creepy history of Mather-Walls House in the northern town of Keewatin, an hour west of Thunder Bay is so disturbing that it was featured on an episode of Creepy Canada.
You can book tours of this haunted Queen Anne-style Victorian home from May till September. On the tours you'll be introduced to the ghostly history and the creepy sightings that both residents and visitors have dealt with through the years.
The home, built in 1889, had a relatively tame life until its final resident, Edna Walls passed the home to the Ontario Heritage Trust in 1975. It was then that inspectors enter and found a home with the top floors completely boarded up. Reports of screams, rocking chairs moving without being touched, and the sound of footsteps pacing the halls and stairs became regular phenomena. There have even been reports of ghostly figures roaming the halls.
Prince of Wales Hotel – Niagara-on-the-Lake
The elegant walls of the Victorian-era Prince of Wales Hotel in Niagara-on-the-Lake house one of the most tragic tales of the most haunted places in Ontario.
This stately building, erected back in 1864, was named after the Duke and Duchess of York who stayed at the hotel early in its existence. While the hotel has enjoyed tremendous prosperity, even becoming one of the best hotels in Niagara-on-the-Lake, its history is veiled in tragedy.
Before the hotel was ever built, the property held a small wooden house, home to Molly Mcguire. During an American invasion into Niagara, an American soldier mistook a figure in the house for a British soldier. He charged into the house, killing the person before realizing it was not a soldier at all, but Molly Mcguire.
Since then the ghost of Molly has been known to mess with the pipes and showers of the hotel. Some visitors say they hear voices whispering in rooms with no there or footsteps wandering the hallways that sound like they are creaking on a wooden floor.
Now It's Time For Your to Experience These Haunted Places in Ontario!
If you love a good fright, there is no better way to get your scare on than by visiting genuinely haunted destinations. These haunted places in Ontario serve up loads of ghosts and ghouls to keep you on your toes.
Many of these businesses and restaurants are anxious for visitors after a tough year. So let's support local and make the most of your Ontario travel experience.
Do you have a favourite attraction or restaurant in Ontario? Head over to the Ultimate Ontario Facebook Community and join the conversation! You'll find an amazing group of people passionate about Ontario and who love to share their local secrets.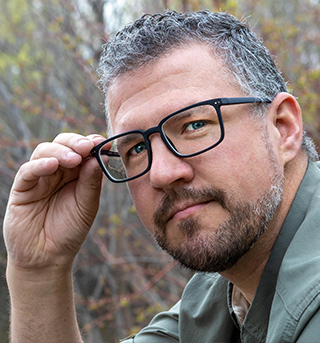 Kevin Wagar is a founder and editor of Ultimate Ontario. He has been working in the travel media industry since 2015 when he founded his family travel website Wandering Wagars – Adventure Family Travel.
Over the years Kevin has developed a deep love for his home province of Ontario and aims to showcase the incredible experiences and amazing small businesses found within it.