Celebrate winter in Toronto, Ontario with these 10 incredible things to do. From food tours to sledding, these winter activities in Toronto will have you embracing the cold.
Toronto in winter can be a hot mess. The constant change from warm fronts to cold fronts mixed with wicked snow brought in from Lake Ontario converge on the city to make the cold months that the city experience a non-stop thrill ride of unpredictability.
But just because the weather in Toronto offers more twists and turns than the Mighty Canadian Minebuster rollercoaster at Canada's Wonderland, doesn't mean that there aren't a wealth of incredible winter activities in Toronto.
From food tours to skating trails, waterfront walks to winter villages, these incredible winter attractions in Toronto will fill your days with fun and your nights with celebration. With a broad mix of outdoor excitement and indoor comfort, Toronto in winter can be exciting, fascinating, and entertaining. You just need to know where to look.
Our Ultimate Ontario city guides have covered some of the top things to do in Toronto, but this deep dive into Toronto winter fun is perfect for cold weather warriors.
If you're new to the city, you can check out these fascinating facts about Toronto to help you get acquainted with the city. But if you're a Toronto veteran, get ready to be surprised, because winter in Toronto is awesome!
Glide Over The Many Toronto Winter Ice Rinks
As I sit here with a shoulder injury from a hockey game last week, I'm gazing out the window at a skating rink, just counting the days until I can lace up my skates again.
Skating in Toronto is one of the most spectacular pastimes. Experiencing winter in the city isn't complete without experiencing or (or more) of the, at least, 60 outdoor skating rinks sprinkled across the city. Some of them make for practical places to skate outdoors for locals in the city, but some of the Toronto skating rinks are experiences that shouldn't be missed.
Nathan Phillips Square is the most popular rink in Toronto for leisure skaters. This popular spot boasts a festive atmosphere in the heart of the city. Visitors will enjoy the scenic views, the Toronto sign, and the reflective curves of the Toronto City Hall.
The Toronto Harbourfront isn't just a blast for those exploring Toronto with kids, it's also home to the Natrel Rink at Harbourfront. This beautiful spot, overlooking Lake Ontario, features DJ skate nights on Saturdays. Is there any more Canadian way to party?!
The Toronto Bentway Trail is the hottest ticket in town for skating in Toronto. This 1.75 km trail is one of the coolest skating trails in Ontario. It takes up a previously unused area underneath the Gardiner Expressway which has been converted to a chic urban outdoor paradise for winter in Toronto.
Cozy Up At These Toronto Fire Pits
Spread throughout the many Toronto parks are idyllic fire pits that make for a fun way to warm up while enjoying the many outdoor activities in Toronto.
Of the many fire pits in Toronto, some of the most popular fire pits are located at Ontario Place along the Lake Ontario waterfront. Firepits in Trillium Park, North Cedar Grove, South Cedar Grove, along with the Lakeside fire pit can be booked right through the Ontario Place website.
At these lakeside fire pits, you can soak up some of the rural vibes of Canada's largest city all while enjoying the scenic views of a frozen Lake Ontario. The fire pits are great for groups and couples alike. Don't forget to bring your marshmallows!
Take In The Winter Magic Of The Distillery District
Toronto's Distillery District offers up old-world charm right in the core of the city. With cobblestone streets connecting beautiful Victorian-era industrial buildings, this section of downtown Toronto is a pedestrian's dream.
During winter in Toronto, the Distillery District is buzzing with festivals including the Distillery Winter Village and the Toronto Christmas Market. Each year these Toronto festivals one-up previous years with fabulous light shows, live entertainment, as well as food and drink.
This adorable section of the city is ripe with some of the city's best artisanal shopping, funky food stalls, and one of the best craft breweries in Toronto.
Snowshoe The Toronto Islands
Of all of the amazing places to enjoy snowshoeing in Ontario, Toronto might not jump to the front of most people's minds.
The Toronto Islands are a quick 10-minute ferry ride from downtown Toronto via the Ward's Ferry, the Toronto Islands are a paradise of outdoor fun. There are no public cars allowed on the islands, so the entire area is fantastic for exploring.
You'll find snowshoeing and cross-country skiing trails throughout, all without the crowds that the islands experience during the summer months. The 5 km stretch to Hanlan's Point is a personal favourite. You can even pick up snowshoe rentals over at Mountain Equipment Coop on Queen St.
Taste Your Way Through Kensington Market With Tasty Tours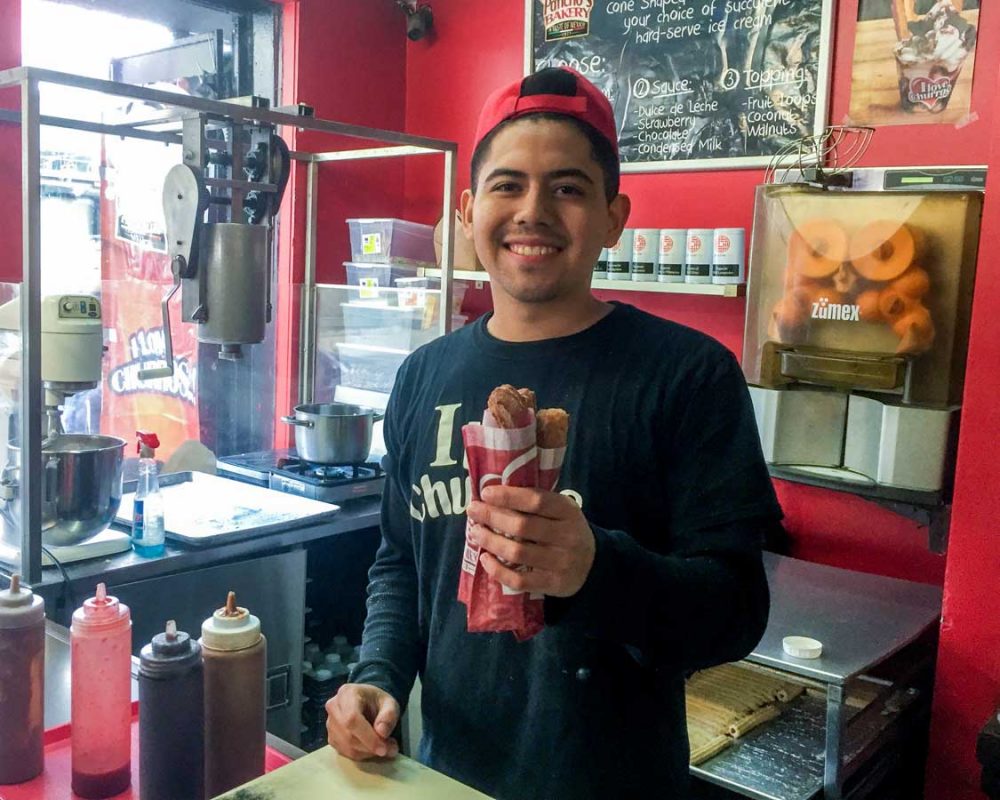 Food tours are one of the best ways to experience the plethora of flavours that make up the Toronto food scene. And there is no place in Toronto where the food is more eclectic than in Kensington Market.
Kensington Market is Toronto's hippest neighborhood. The rebellious, anti-corporate leanings of this small collection of city blocks means that you won't find a chain restaurant within its borders. Instead, visitors will find a neighborhood that offers a vibrant reflection of the funky communities and diverse cultures that make their home in the city.
Food tours in Toronto run year-round, and the cold weather offers the perfect excuse to get outside and taste the sweet and savoury delicacies that can be found on a Tasty Tours stroll through the city. You can connect with them here.
Wander Through The St. Lawrence Market
If the Toronto winter chill starts getting to you, it may be time to head indoors for some hot tea and snacks. And there's no better place to experience Toronto in winter than at St. Lawrence Market. The city's oldest market had its beginnings way back in 1803.
During the summer months St. Lawrence Market is overflowing with the tastiest fresh produce from local GTA growers sitting aside many artisans, homestyle food shops, and bakeries. During the winter months the amount of fresh produce might be smaller, but you'll find plenty of butchers, art shops, food stalls, and some of the best hot chocolate in the city to warm you up after a long day of exploring winter attractions in Toronto.
Enjoy A Magical Lightshow At The Toronto Zoo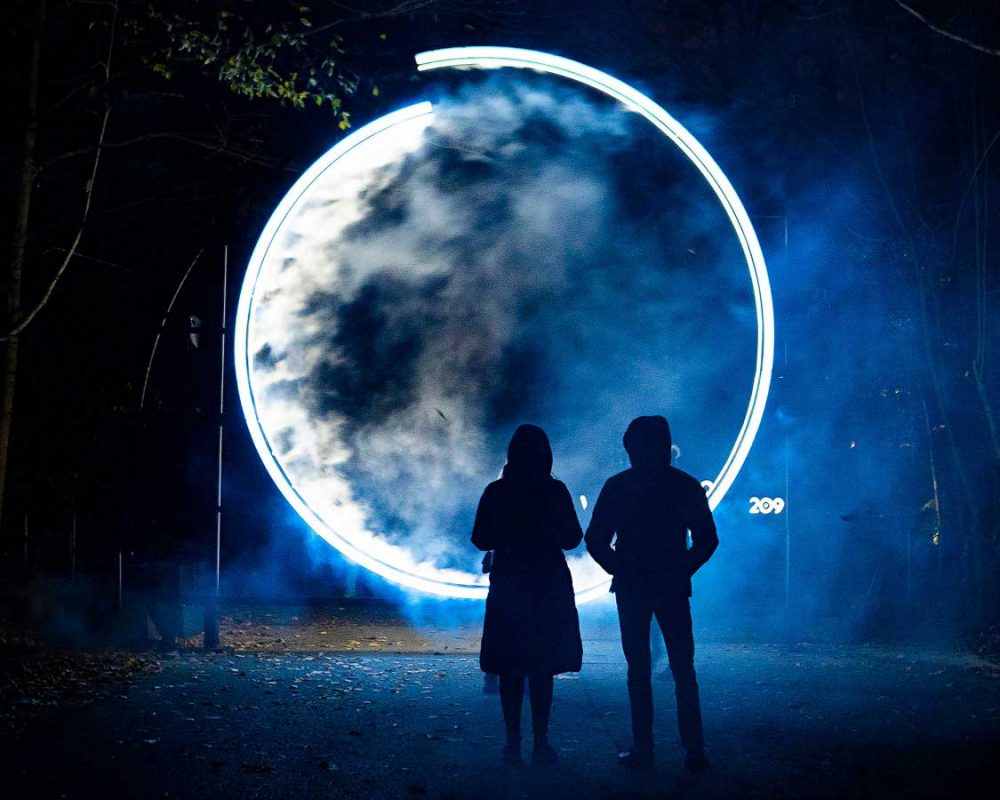 The Toronto Zoo is one of the most magical places to experience winter in Toronto is at the Toronto Zoo. Each winter, this attraction welcomes tens of thousands of visitors to the Terra Lumina experience. This walk through a spectacular, interactive lighting exhibit is among the most incredible winter light shows in Ontario.
The, roughly, one-hour walking trail experience has a one-price ticket that even includes parking at the Toronto zoo. You'll stroll among the animals in the park while enjoying an incredible storytelling experience. The show is entertaining for guests of all ages. And Terra Lumina offers one of the most unique ways of visiting the amazing animals within the zoo.
There are concession stands, food, and drink available for visitors as well, so you can warm up afterwards with a hot cup of coffee or hot chocolate.
Relax With A Steam Bath At A Toronto Spa
When the weather gets bitterly cold, sometimes the best way to enjoy winter in Toronto is by heading indoors to relax at a Toronto spa.
Whether you want to enjoy a couples massage with your significant other, or pamper yourself with a private steam room, both Miraj Hamman Spa and The Spa at Four Seasons are among the best spas in Ontario.
You'll be treated like royalty and come out from your Toronto spa experience feeling like a new you, ready to, once again, take on those epic winds that blow down Yonge St.
Take A Winter Hike Through Canada's Only Urban National Park
There are some absolutely incredible hikes in Toronto, but there is only one urban national park. Rouge Valley National Park is a magical wilderness playground that is perfect for those looking to stretch their legs after too much time indoors.
Rouge National Park has a wealth of unique trails that wind through a range of beautiful landscapes. It's just a 30-minute drive from downtown Toronto or an easy 90-minutes via public transit.
You can enjoy snowshoeing or winter hiking in the park on trails ranging from 600 metres to 7.6 km. Thrhoughout the park you'll have the chance to enjoy views along the Rouge River and Little Rouge Creek.
Grab A Meal At Toronto's Winterlicious Food Festival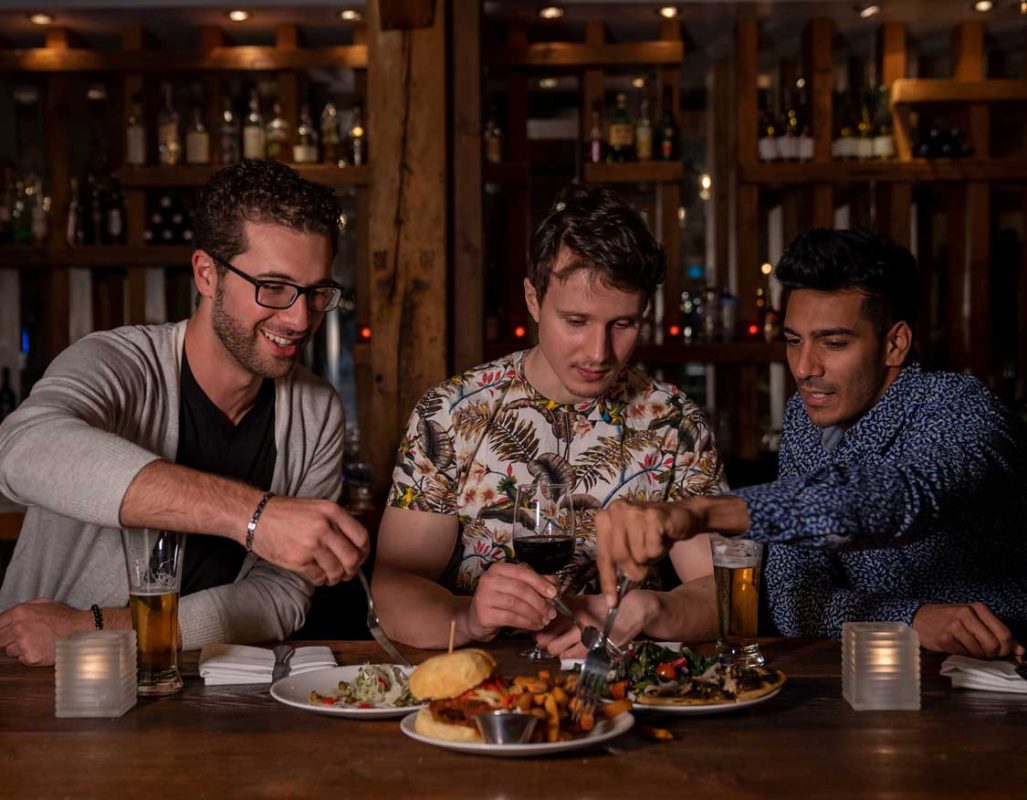 If you're looking for amazing places to eat in Toronto, Winterlicious has you covered. This food event, which, typically, takes place between January and March, has been running since 2003. It covers a wide variety of Toronto restaurants, each one offering a prix fixe menu.
Winterlicious offerings cover both lunch ad dinner, so you can enjoy several of the best eats in the city each day. Look for some incredible offerings from places such a Momofuku, Bannock, and Canoe.
How Will You Enjoy Winter In Toronto?
These incredible winter activities in Toronto will pack your days with fun and your nights with excitement. Which of these incredible experiences will you add to your your Toronto winter itinerary?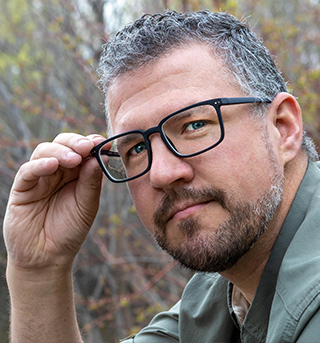 Kevin Wagar is a founder and editor of Ultimate Ontario. He has been working in the travel media industry since 2015 when he founded his family travel website Wandering Wagars – Adventure Family Travel.
Over the years Kevin has developed a deep love for his home province of Ontario and aims to showcase the incredible experiences and amazing small businesses found within it.