The Riverwood Conservancy has a lengthy history that has made it a staple in the Mississauga community, but between its ambitious goals and even more ambitious volunteer force, it's hard to not feel its best times may even be ahead of it! If you're craving some time in the great outdoors, and a cacophony of natural colours, then this is your spot.
---
You'll find the Riverwood Conservancy on the shores of the Credit River in Mississauga, Ontario. It's a 150 acre property where "history, nature, beauty and peace blend together to create an enjoyable and lasting outdoor experience."
It's open everyday (7am – 11pm), and park admission and parking are free – a true sign that the City of Mississauga and the Credit Valley Conservation (CVC) recognize that this is a place for all.
You'll find woodlands, wetlands, creeks, ravines, slopes, meadows and everything in between here. Not to mention, the powerful Credit River, a place that we've previously singled out as a brilliant spot to watch the Salmon Run around Toronto.
You'll find almost 500 different animal and plant species here (and the Riverwood Conservancy is especially well known for its birds), trees that are hundreds of years old, and a variety of plants that important to Ontario's ecosystem.
Welcome to the most ecologically diverse area in the Credit Valley Watershed.
A Brief History of Riverwood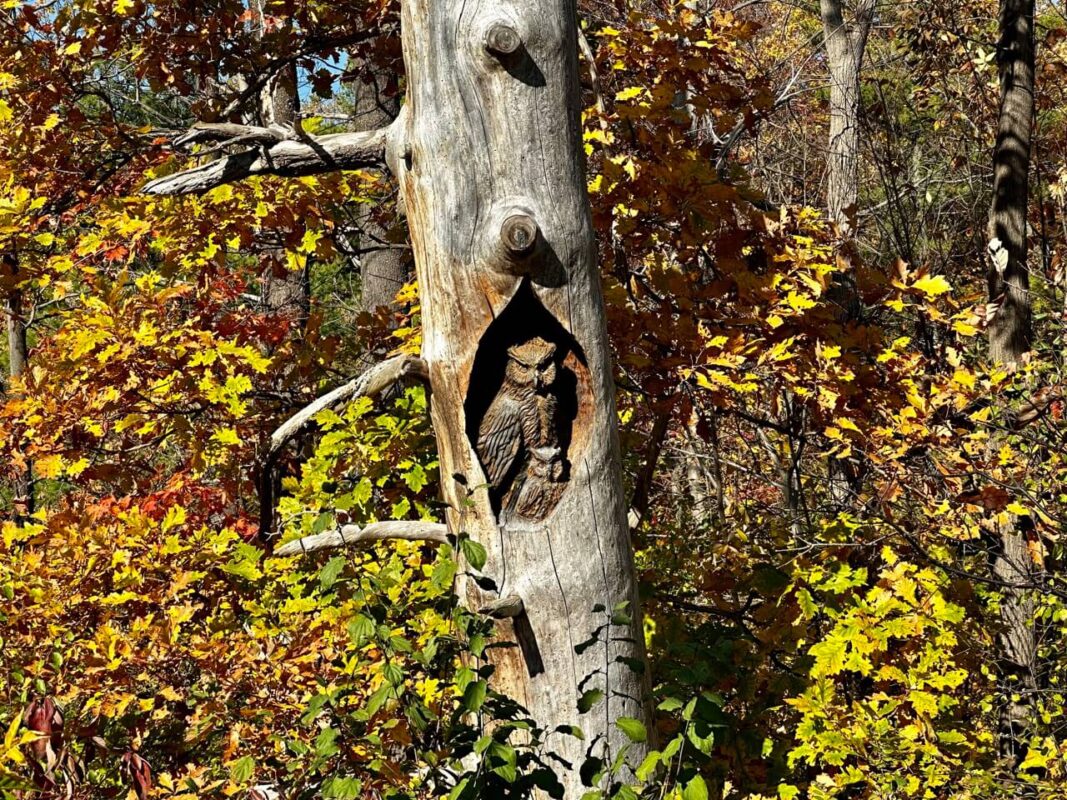 Riverwood's history dates back a cool 415 million years according to their fossil records. Ancient seas and glacial events cut deep ravines and fertile terraces that visitors can enjoy today. Recorded history begins during the late Iroquoian period where Riverwood served as a seasonal hunting ground and camp (which was later occupied by the Mississauga First Nations).
In 1818, the Mississauga Indians sold the land to the British Government, and it ended up becoming about 200 acres of Crown land. This land was eventually bought privately, but pieces were slowly but surely sold back, with the full property returning to the Credit Valley Conservation Authority in 1988.
As Riverwood notes:
"Riverwood's agricultural history is bountiful, with remnants of apple orchards, Norway spruce (originally planted to protect fruit trees from winter winds), and agricultural artifacts. Heritage buildings include the 100-year-old Chappell House, the MacEwan Field Station (which dates to the mid-1800s and is believed to have once been a pickle-processing facility) and the MacEwan Barn (which has its original hand-hewn internal beams from the 1850s)."
Importantly, they also "acknowledge that the land on which we operate is the territory of the Mississaugas of the Credit First Nation and the traditional homeland of the Anishinaabe, Wendat, and Haudenosaunee nations. This territory is covered by the Upper Canada Treaties and is within the lands protected by the 'Dish With One Spoon' wampum agreement. Today, this place is still home to many First Nations, Metis, and Inuit peoples," and "we are grateful to have the opportunity to live and work on this land."
How Can You Best Experience the Riverwood Conservancy?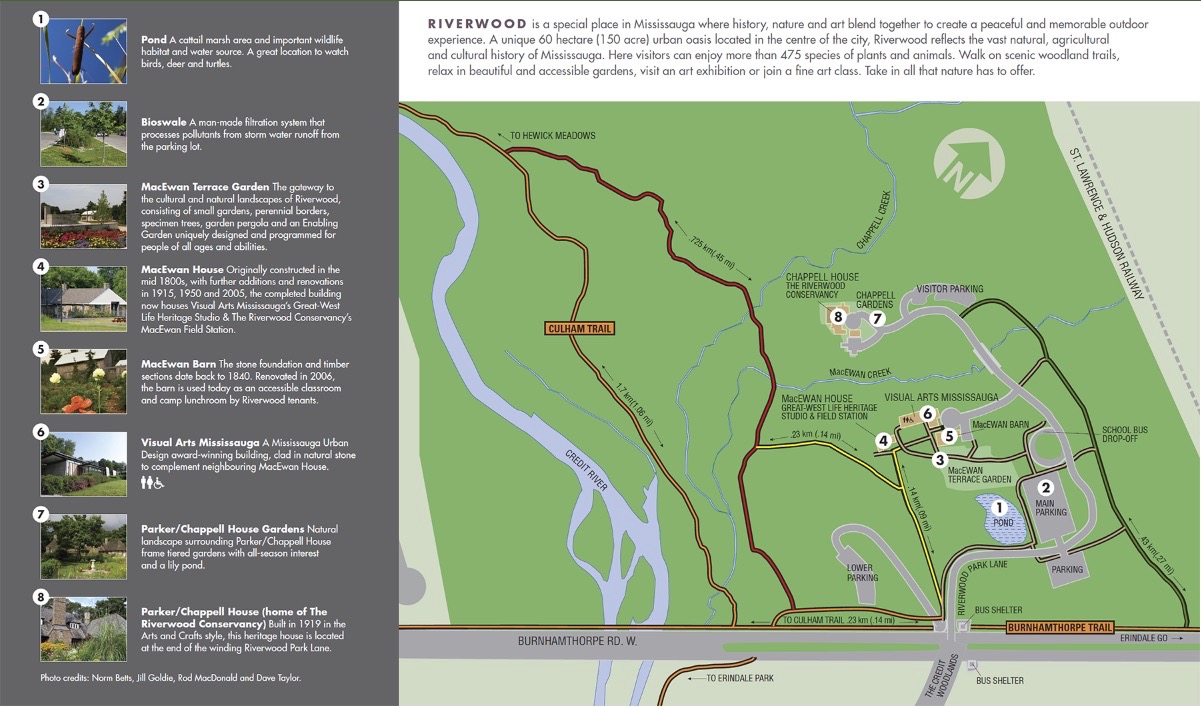 Check Out the Gardens and Gardening Programs
When you visit, you'll quickly see that Riverwood has some incredible gardens to enjoy. Much of this work is actually done by Riverwood's incredible staff of volunteers, and we warmly applaud them for that. Fun fact – The Riverwood Conservancy for a time was actually called the "Mississauga Garden Council," so that paints a picture of how important gardening is to this place.
Here are the gardens that you'll want to take note of:
The Chappell House Garden: Located in the space surrounding the circular driveway. You'll find ample Japanese maples and even a pond that's home to a variety of water lilies, goldfish and bullfrogs. South of the pond you'll find the Sundial Garden. North of the pond, you'll spot lilies and roses. Located just behind the Chappell House, you'll also find the Rhododendron Garden, and adjacent to the Chappell House is where you'll set eyes on the evolving project known as the Vegetable Garden. Inside the Chappell House Lawn is the Pollinator Paradise (a 120-square metre native plant meadow where pollinators come in many forms).
The MacEwan Terrace Garden: You can't miss this as it's located right beside Riverwood's main parking lot. Here you'll find perennials, flowering shrubs and native plants galore. "Visit the Garden in May to enjoy the mass plantings of colourful spring bulbs in full bloom, including Crocus, tulips (Tulipa), and daffodils (Narcissus). In June, you'll find a large tulip tree (Liriodendron) beside the Visual Arts Mississauga building blooming with remarkable yellow-green flowers. Drop by in August and marvel at the white and burgundy, dinner plate-sized flowers produced by three rose mallow hibiscus (Hibiscus moscheutos) that face the main walkway. In the fall, the Ginkgo biloba on the terrace glow with yellow, fan shaped leaves." Within the MacEwan Terrace Garden, you'll also find the Scotts Miracle-Gro Garden, as well as the Enabling Garden (the award-winning, fully accessible garden).
Walk the Trails and Grounds
The Riverwood Conservancy is actually very easy to navigate, especially from the main parking lot. You'll want to spend most of your time. To get a feel for the grounds, many people walk the 3.1 kilometre loop known as the Riverwood Trail.
You're not really going to make a bad decision here, but spending ample time on the Culham Trail will serve you well, as well as the trail that leads you to the top of that trail (which is red and heads towards Hewick Meadows). If you're a fan of hiking by the way, feel free to check out some of the most beautiful hikes in Ontario.
On your loop (or explorations in general), be sure to visit the pond, which date back about 10,000 years. You'll also want to set eyes on the Pine Sanctuary, the entrance marker to Riverwood (near the corner of Burnhamthorpe Road West and Riverwood Park Lane). It was installed in 2017 and it's creator, Marc Fornes, notes that it is:
"An inviting enclosure at a scale between sculpture and architecture, at once playful and mystical, it tempts a passerby to enter. Inside, intrigue is rewarded with a unique experience of space and light, and a deep, quiet, contemplative appreciation.
This might translate into wonder about what this fantastical anomaly is, and how it was made, or something more introspective and meditative. The delaminated, double-layered skin provides a moire of colors, as well as shadows and speckled light to catch on the ground. This is a place for spontaneous play as much as it is a sanctuary for one to simply lose their time."
Bring Some Binoculars (or a Camera) to Appreciate Some Birding
The Riverwood Conservancy is the proud home of nearly 200 different migratory and resident birds.
Here's a list of some of the most common birds that you'll find here:
"Wood ducks, mallards, common loons, great blue herons, spotted sandpipers, red-tailed hawks, ospreys, turkey vultures, great horned owls, blue jays, white-breasted nuthatches, dark-eyed juncos, northern cardinals, mourning doves, pileated woodpeckers, ruby-throated hummingbirds, and common nighthawks."
You can find a full list of bird species here.
Please note that if you're keen to feed the birds, Riverwood asks that you don't bring human food (something they've had a problem with in the past), but rather unsalted black oil sunflower seeds.
You'll also want to take note of The Armstrong Wild Bird Trek. "The walk begins at the MacEwan Field Station, continues past a deep water-cut ravine, follows a raised boardwalk, and heads down to the Credit River along established trails. Interpretive signs will help you identify birds that you're likely to see in the different habitats found along the walk. You can create a loop trail for walking by linking the Armstrong Bird Trek route with the Culham Trail."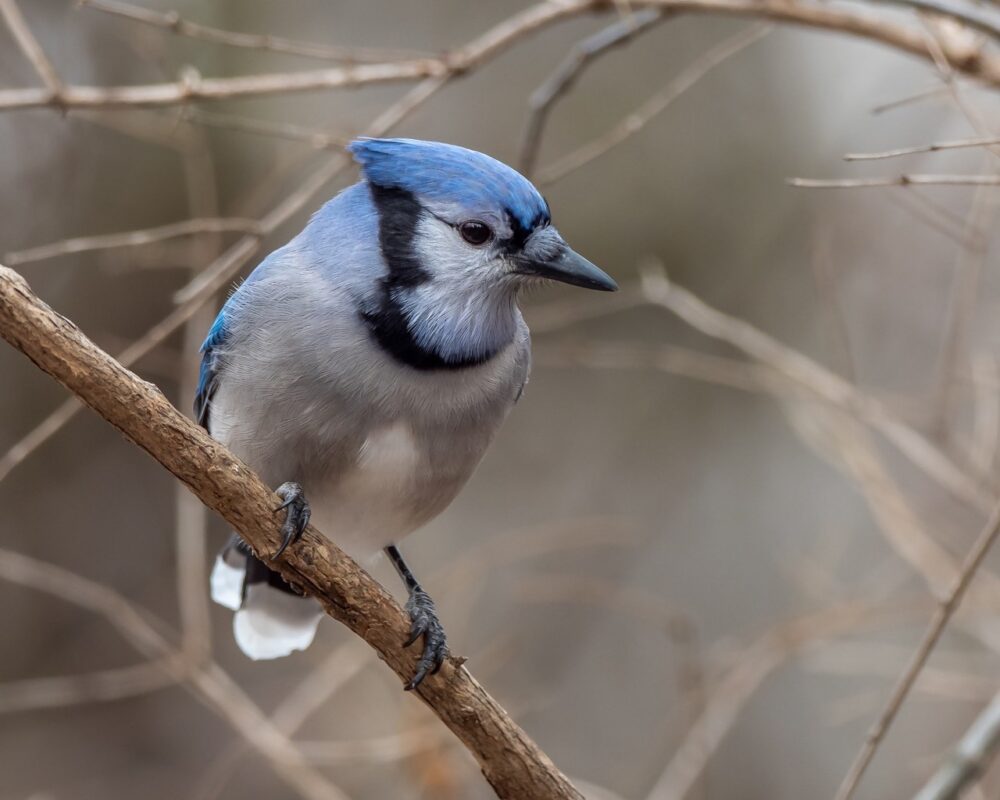 What Else Should You Know About the Riverwood Conservancy?
Events are a big part of what they do at the Riverwood Conservancy. They do birding walks, nighttime adventures, charity partner events, timely events (such as gift wrapping around Christmas) and so much more. Check all that out here.
Visual Arts Mississauga also calls Riverwood home. VAM is a leader in the visual arts in the community and province.
They have a blog if you want to follow along with news and the like.
Check here for information around donations.
The Riverwood Conservancy is located at 4300 Riverwood Park Ln, Mississauga, ON L5C 2S7.
We hope this serves you well and it encourages you to form some new memories in the remarkable Riverwood Conservancy in Mississauga.
---
We want to humbly thank Visit Mississauga for hosting us as media. All opinions are completely our own.
If you appreciated this article, you'll love our newsletter, as well as our Facebook group! Feel free to join, all are welcome.
Christopher Mitchell is the Cofounder of Ultimate Ontario. He's visited over 80 countries, and has lived on 4 continents, but now has his eyes set squarely on exploring this incredible province, and helping others do the same.