There are an incredible variety of things to do in Kingston, Ontario. From the history to the food and in between. Discover The best activities in Kingston here.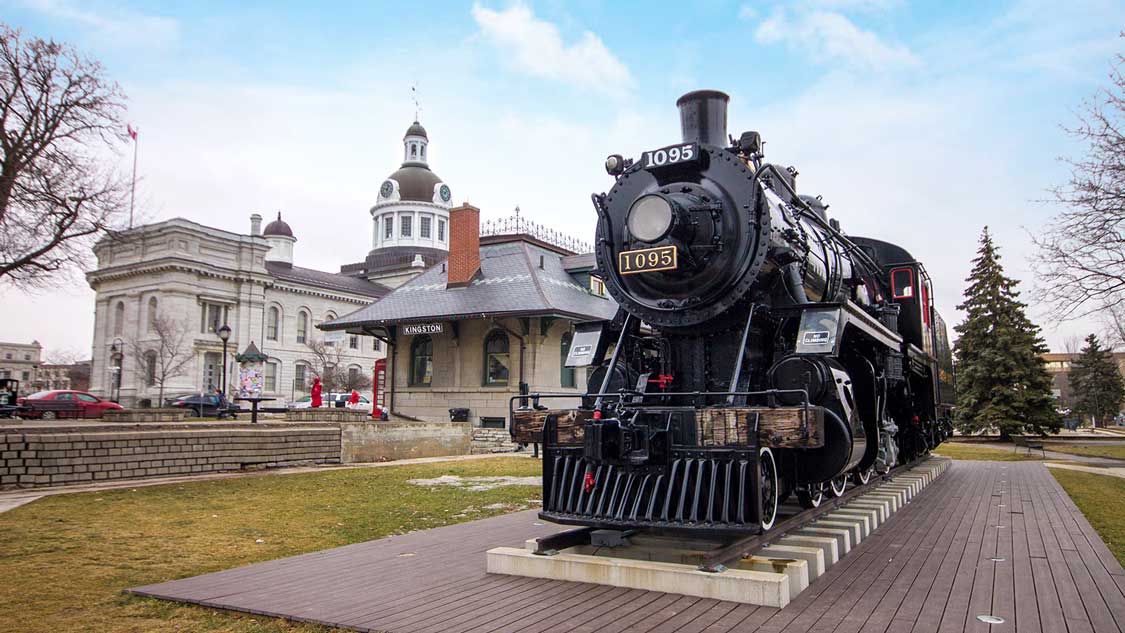 Situated proudly on the shores of Lake Ontario at the mouth of the St. Lawrence river sits one of Canada's most storied cities, Kingston, Ontario.
Kingston is a bustling university town and was the original capital of Canada prior to the honour being moved northeast to Ottawa. There are few cities, if any, in Ontario that combines the sheer volume of natural beauty, historical significance, and culinary delights of this lakeside city.
So, if you're looking for the top things to do in Kingston, Ontario on your next visit, hang on for the ride, because this city has a lot to offer.
About Kingston Ontario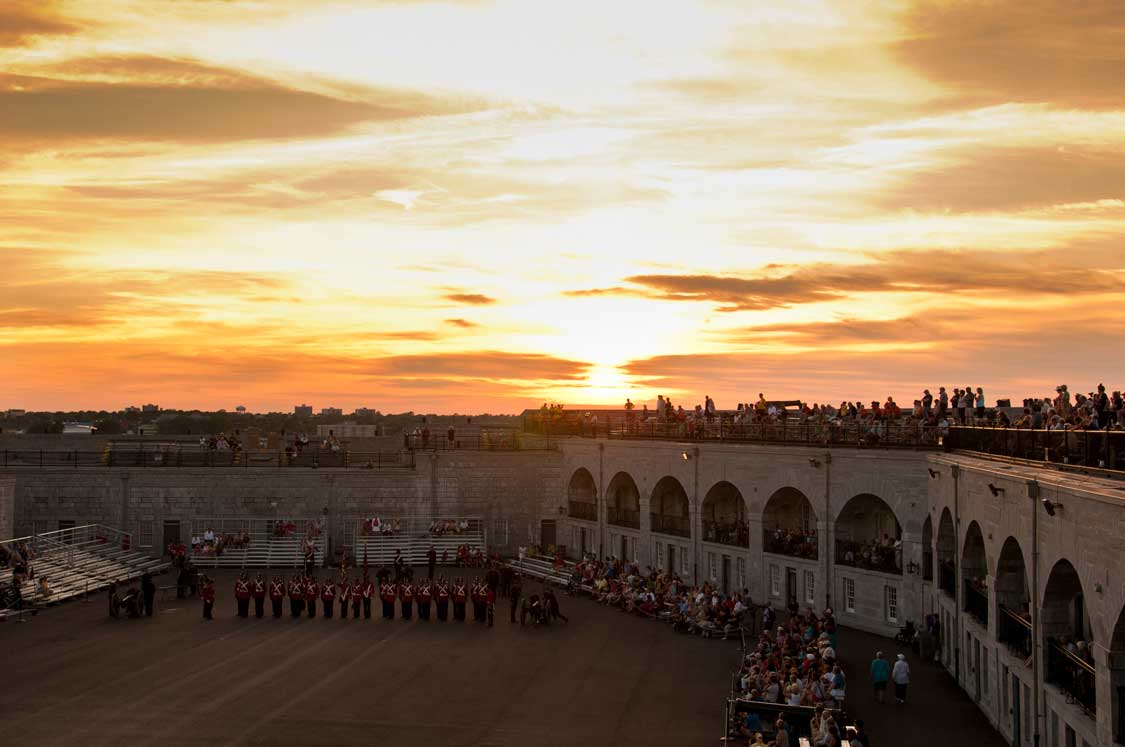 The city of Kingston sits at the mouth of the St. Lawrence River at roughly the halfway point between Toronto and Montreal, Quebec. It's connected to the town of Ottawa via the famous Rideau Canal.
Canada was home to Canada's controversial first Prime-Minister Sir John A. Macdonald. Macdonald was involved in local Kingston politics for more than 40-years. The city even served as the first national capital of Canada from 1841 until 1844. It was partially due to the influence of Macdonald that Kingston earned its reputation as the "limestone city," due to the unique style of limestone architecture used in many of the historic buildings.
Over the following century, Kingston remained an important military location. The historic Fort Frontenac actually dates back to 1673 and the popular Fort Henry was built in the 1840s during the threat of American invasion. This was around the same time that local Queen's University was founded in what is now the city's downtown core.
Over the past two centuries, Kingston's importance as a political and military location has waned, however, its collection of heritage buildings, gorgeous location, and position near famous landmarks such as the Thousand Islands has helped it become one of Ontario's most popular tourist destinations.
Things To Do In Kingston, Ontario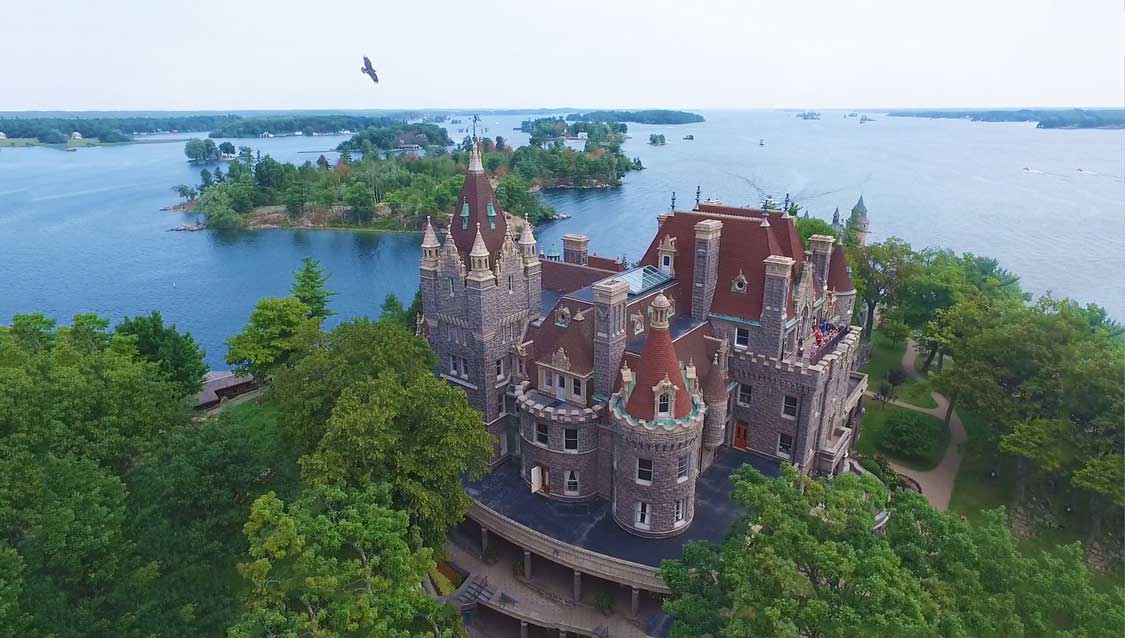 If you're searching for what to do in Kingston, Ontario, you don't have to look far. This city is packed with amazing things to do. From fantastic parks, award-winning restaurants, brilliant museums, or even just walking around the shops of scenic downtown. There are Kingston attractions to fit every interest.
Here are a few of our favourites.
March Through Fort Henry
One of the most popular things to do in Kingston, Ontario is making a visit to the historic Fort Henry. This National Historic site was originally built between 1812 and 1814 before being completely rebuilt between 1832 and 1837 to protect the brand new Rideau Canal from American aggression.
A visit to Fort Henry offers a fascinating glimpse into the early years of Ontario. Treat yourself to a guided tour of the fort which includes multi-media experiences, drills, and a glimpse into the lives of the soldiers that called Fort Henry home.
For a deeper look into Fort Henry, consider the Sunset Ceremony which takes place on Wednesday nights. This even includes military music, drum rolls, military music, and a simulated battle. The whole event culminates in a brilliant fireworks display over the St. Lawrence River.
Get Locked Up In The Infamous Kingston Penitentiary
The Kingston Penitentiary is one of the most notorious prisons in all of Canada. This maximum-security prison held Canada's most dangerous criminals during its run from 1835 until 2013.
In 2016, the Kingston Penitentiary opened for tours and quickly became one of the most popular things to do in Kingston, Ontario. Tours of the Kingston Penitentiary last about 90-minutes. Along the way, you'll wander through the prison cells, solitary confinement, the prison yard, and more.
During the tour, you'll have the chance to chat with retired Kingston Penitentiary guards and learn some of the wildest stories about the prison including escape attempts, riots, and what life was really like for Canada's most terrifying criminals.
Taste Your Way Through A Kingston Food Tour
Kingston is absolutely exploding with culinary delights. The eclectic and vibrant downtown scene offers a tremendous selection of flavours for food lovers in Kingston.
So if you're a foodie, consider joining one of the popular local Kingston food tours. You'll have options that cover the city's craft beer scene or the "Classic Kingston," which will introduce you to the best of the local restaurant scene in Kingston.
If you're more of the self-guided type, make sure you keep these Kingston gems on your list.
For a truly off-the-beaten-path experience, The Back Kitchen on Amherst Island offers a taste of the unexpected with a genuine focus on giving back. This seasonal, not-for-profit, volunteer-driven restaurant has a focus on comfort food. You'll find all sorts of wild takes on typical comfort food that will be sure to delight you.
A Kingston classic worth checking out is Fran's Fish and Chips on Aberfoyle. This restaurant has been been a Kingston staple for more than 40 years. Swing in for the traditional golden battered filets served with a generous portion of hand-cut chips. If you're around on Tuesday, order a serving of their famous fish tacos with homemade salsa.
Take A Walk Through Confederation Park
One of the best ways to get your bearings and discover more things to do in Kingston, Ontario is to stop by Confederation Park. This beautiful park sits adjacent to the waterfront path and across from the picturesque Kingston City Hall.
Confederation park houses the Kingston Visitors Centre which is located in the historic train station within the park. Here you can pick up the city K-Pass which can get you discounts on admissions, tours, and other things to do in Kingston. You can't miss it, it's right next to the Spirit of Sir John A. An antique steam engine on display within the park.
The park is also the starting out point for many of the Kingston and area tours. If you are catching a boat, trolly, or bus tour, you'll likely start out in Confederation Park.
Hop Aboard A Kingston Trolley Tour
One of the popular ways to see many of the top Kingston attractions is via a hop-on hop-off Kingston Trolley Tour. The iconic bright-red Kingston trolleys take visitors through some of the most popular sections of the city.
The entire experience is narrated by the drivers or includes an audio guide that shares the history of this important Ontario town. The trolley tour is a great way to get out to Fort Henry as well since that is one of the spots on the tour.
Enjoy A Walking Tour of Queen's University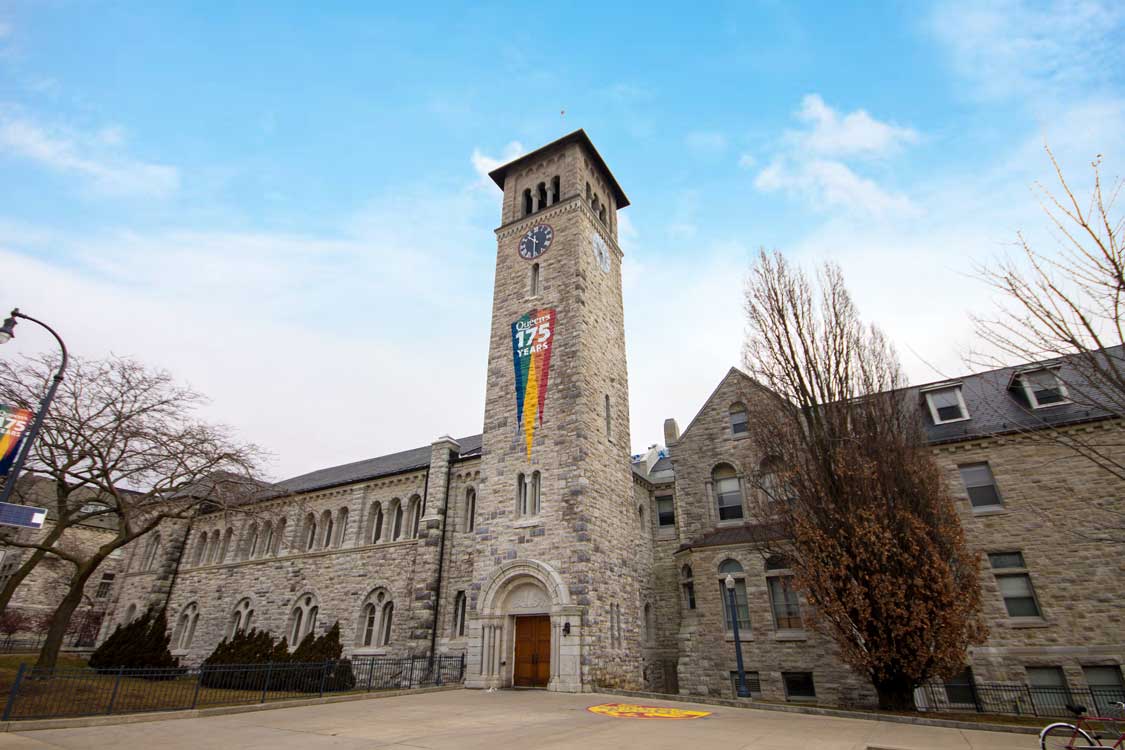 Queen's University Campus is one of my favourite places to visit in Kingston, Ontario. Maybe it's the fond memories from when my wife attended the school, but the historic buildings of Queen's University completely encapsulate the old-world charm that many visitors to Kingston have come to love.
Queen's University is one of Canada's oldest post-secondary institutions dating back to 1841. That's before Canada even became a country! You can sign up for one of the popular student-led campus tours or do a self-guided Queen's campus tour.
One of my favourite buildings at Queen's is the Douglas Library. The top floor contains a wide-open hall packed with important books and documents from floor to ceiling and it is quite a sight to behold. It looks like something out of Harry Potter!
Take A Thousand Islands Boat Cruise
Probably the biggest draw of Kingston is its close proximity to the popular Thousand Islands. This makes Kingston the second most popular city next to Gananoque to launch on one of the amazing Thousand Islands boat tours.
Thousand Island boat tours take visitors up the St. Lawrence River and pass by some of the gorgeous islands, cottages, and even two magnificent Thousand Island castles. If your passport is up-date, pick a tour that includes stops at the famous Boldt and Singer castles. These royal mansions are sure to have you fantasizing about tuxedos and ballroom gowns.
Treat Yourself To A Kingston Craft Beer Crawl
Kingston is one of Ontario's great university cities. And with the vibrant scene that comes from tens of thousands of students looking for social outings comes an exciting collection of live music venues, great food, and a booming craft beer culture.
There is a wide selection of craft breweries in Kingston. But all of them owe homage to the Kingston Brewing Company on Clarence Street. Kingston Brewing Company is Ontario's oldest brewpub with a heritage that dates back to 1986. Its fantastic location on the shores of Lake Ontario means that Kingston Brewing Company has one of the best patios in Kingston.
Kingston Brewing Company isn't the only game in town though. In fact, they love to showcase other great Kingston breweries. Another popular spot for suds is the MacKinnon Brothers Brewery.
This popular Kingston brewpub makes its home on a 200-year-old farm just outside of the city. And to solidify their local flavour, they've even started growing their own hops. Their selection of easy-drinking ales and unique stouts make for some of the best brews in Kingston.
Walk Through The Home Of Canada's First Prime Minister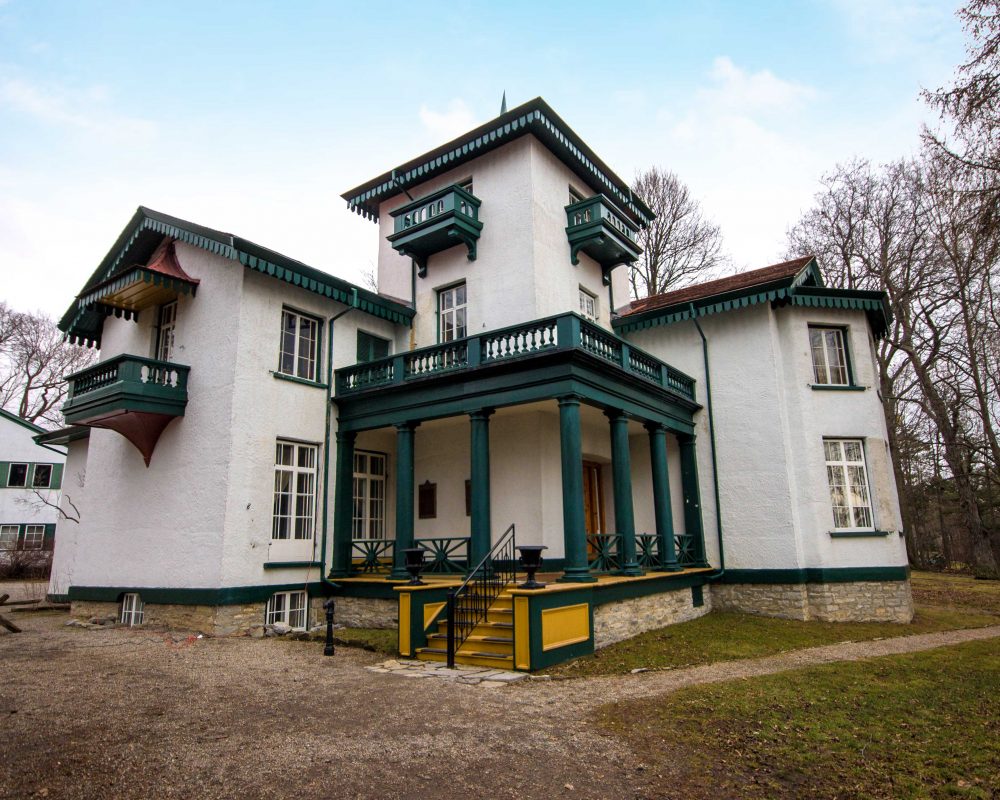 I mentioned earlier that, not only was Kingston the first capital of Canada, but it was also the home of the country's first prime minister, Sir John A. MacDonald. MacDonald lived at Bellevue House with his wife for one year between 1848 and 1849.
Now Bellevue House stands as a heritage centre and Kingston museum where you can learn more about the life and story of MacDonald and the birth of Canada as a nation. You may even get to meet some historic characters who can share some juicy gossip about life in 18th Century Kingston.
Wander The Beautiful Waterfront Path
Stretching along the sparkling Kingston waterfront is an 8 km public walkway that meanders from the downtown core to Emma Martin Park. This Kingston pathway is actually part of the sprawling 900 km Waterfront Trust Trail that winds from Niagara through to Quebec and the southern end of the Rideau Trail.
The Kingston waterfront pathway is a popular spot for those looking for a sunset walk, a beautiful running path, those looking for a great picnic spot, or just those who would like to stroll among some of the classic and modern artwork that adorn the Lake Ontario shoreline.
The waterfront trail strolls past Olympic Harbour, the Kingston Penitentiary, the Pump House Steam Museum, Fort Frontenac, and many more great things to see in Kingston, Ontario.
Do you know of more fantastic things to do in Kingston, Ontario? Drop a comment below or swing over to our amazing Ultimate Ontario Facebook Community to share your favourite spots.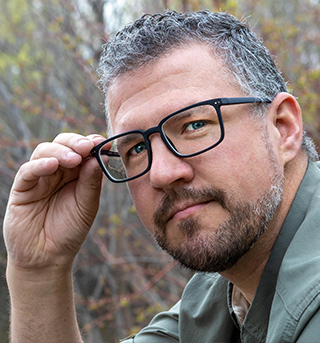 Kevin Wagar is a founder and editor of Ultimate Ontario. He has been working in the travel media industry since 2015 when he founded his family travel website Wandering Wagars – Adventure Family Travel.
Over the years Kevin has developed a deep love for his home province of Ontario and aims to showcase the incredible experiences and amazing small businesses found within it.