Summer In Ottawa is brilliant. Patios are overflowing, the streets are lined with flowers, and the sparkling water of the Ottawa River and Rideau Canal add a shimmer of light to the gorgeous scenery. To help you plan your visit, here are the best things to do in Ottawa this summer.
Ottawa might be the ultimate summer destination in Ontario. Not only is it the host city for the annual Canada Day celebrations but there are so many things to do in Ottawa in the summer that you could literally spend the entire season here and still not exhaust them all.
The nation's capital isn't just full of some of the country's most incredible history, but summer in Ottawa is gorgeous. Ottawa's rivers and canals sparkle with excitement, festivals fill different parks nearly every weekend, and the cobblestone streets of Byward Market are overflowing with vendors selling fresh fruit and vegetables from local farms and gardens. Not to mention, the year-round Ottawa Farmers' Market.
Ottawa in summer is vibrant and full of life. Sure, the city is also amazing in the winter, but that's worth an entire exploration of its own. Ottawa is an active-living paradise the likes of which more Ontario cities could do well to model themselves after. It's a city that combines small-town charm with big-city excitement.
A Little Bit About Ottawa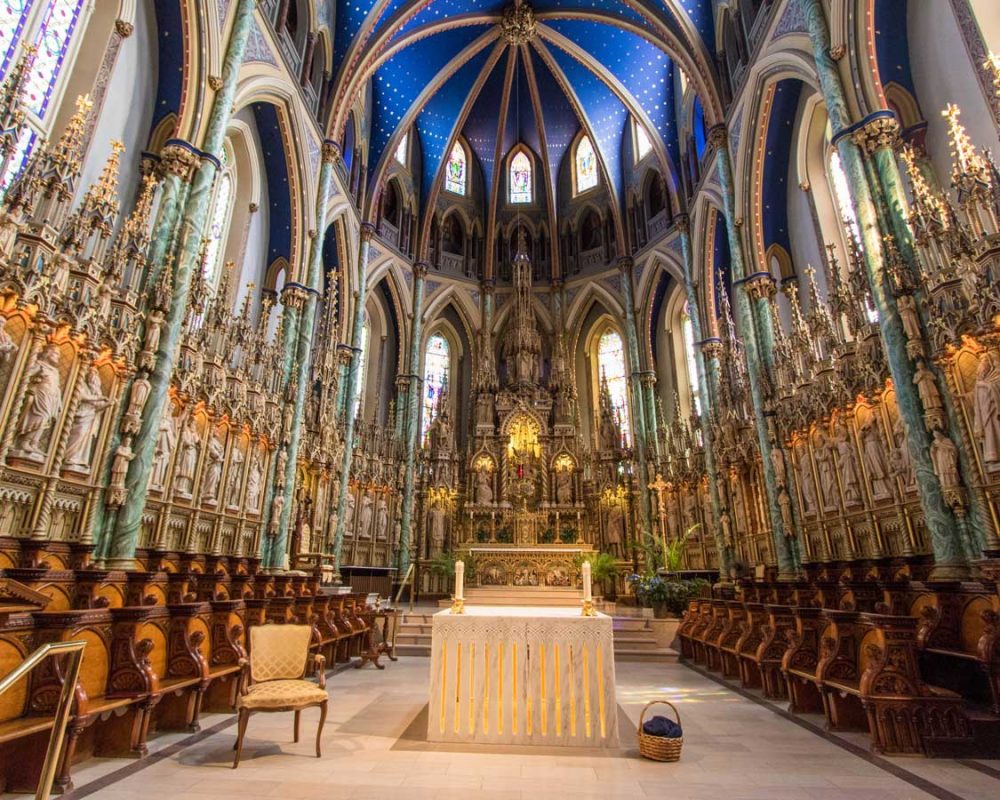 Ottawa is the capital of Canada, and it has been since 1866 when it took over as the home of Canada's government from the nearby city of Kingston, Ontario. Its central position in both the largest Francophone city of Montreal and English Canada's largest city, Toronto, means it made perfect sense to call this city our nation's capital.
Ottawa was also well-positioned up the Rideau Canal and on the Ottawa River far from the American border. This made it much easier to defend from American attacks than cities closer to the border, such as Kingston.
What began as a construction town focused on the building of the Rideau Canal, Bytown (named after Rideau Canal foreman Colonel John By) was thrust into the spotlight and forced to mature at an almost ridiculous pace.
Since then, Ottawa has flourished as one of the most exciting cities in Canada. The city is truly a showcase for Canada. It offers a glimpse into true "Canadiana" to politicians and visitors from around the world. The city now boasts epic museums, lovely parks, and a restaurant scene that easily rivals larger cities such as Montreal and Toronto.
And then there are the festivals. Ottawa festivals aren't just a celebration of the city, but of Canada as a whole, especially a festival like the Canadian Tulip Festival. And they keep getting bigger and bolder. This has been heavily influenced by the city's continual push for more and more epic Canada Day celebrations each year.
The Best Things To Do In Ottawa This Summer
If you're looking for what to do in Ottawa this summer, you don't have to look far. Even under unique conditions, the city has worked incredibly hard to keep its restaurants, patios, and outdoor experiences safe, accessible, and full of excitement.
Here are some of the best things to do in Ottawa in the summer.
Take An Ottawa River Rafting Adventure
The Ottawa River is a huge focus of life in Ottawa. This iconic river defines much of the border between Ontario and Quebec and has been a major trading route for Indigenous Peoples for thousands of years. It was the Ottawa River that helped to shape Canada as a major fur-trading powerhouse and eventually led to the birth of the nation itself.
The Ottawa River may not be a focus for trade any longer, but it still holds the crown when it comes to water adventures in Ontario. And this is thanks to the epic rapids and white water that pour furiously through many sections of the river.
Join up with one of the local Ottawa white water rafting providers such as OWL rafting, RiverRun Rafting, or Wilderness Tours, and brave the rapids on half, full, or multi-day trips along the Ottawa River.
If you're looking to experience the river, but with slightly less adrenaline, the family-friendly Ottawa City rafting might be for you. This incredible experience lets you brave some moderate level 2 rapids combined with some local-secret cliff jumping spots as you coast right into the city.
See The City From Above In An Historic Biplane
If there is a more appropriate way to see Bytown than in a Biplane, I haven't seen it yet. Any visitor to Ottawa during the summer will be familiar with the site of the genuine WWII Biplane that is regularly seen zipping over some of the most exciting things to see in Ottawa.
This Waco UPF-7 open-cockpit biplane, which dates from way back in 1939 takes off from the Canada Air and Space Museum for 25-minute flights. Each trip gives adventurers unique views of famous Ottawa attractions such as the Parliament Buildings, Byward Market, Gatineau Hills, and Downtown Ottawa.
Relax At One Of The Great Ottawa Beaches
Ontario has some of the best beaches in Canada, and Ottawa is right up there with some of the best beaches in Ontario. The beaches in Ottawa are gorgeous, accessible, and always full of families and couples picnicking and enjoying the gorgeous summer weather.
Brittania Beach sits on the edge of the Ottawa River off of Carling Ave. It has on-site restaurants, lifeguards, a huge swath of land with hiking trails and boat launches, and free accessible wheelchair rentals for those with mobility issues.
Westboro Beach is located next to Kitchissippi Lookout just off of the Sir John A. Macdonald Parkway. Westboro Beach is a popular Ottawa beach for locals. You'll find snack shops and lifeguards from early June till late August in the afternoons. During summers in Ottawa, you might even find some live music happening in the park.
Take The Perfect Photo Of The Parliament Buildings
Canada's Parliament Buildings are among the most beautiful architectural works in Canada. While these iconic structures have been photographed to death, you can still find unique angles to catch that perfect Instagram shot.
Start with a walk on Parliament Hill before heading over to Major's Hill Park to catch some cool angles with some of the park's statues or the beautiful Ottawa River in the background.
For those with a longer lens, head over to Alexandra Bridge to catch one of the perfect sunset spots with the river in the foreground and the parliament buildings standing tall at the top of the cliffs.
For a closer look, consider one of the Parliament Tours. These tours, which run for roughly 45-minutes involve a security screening similar to one at the airport. You can't take videos, but you are allowed to take photos. There is no cost to the tours and you can reserve tickets here.
Explore The City's Monuments And Artwork From A New Angle
Speaking of unique angles, the local Ottawa art tour run by Indigenous Walks is an absolute must for those looking to get a deeper understanding of Indigenous representation in Canada.
This unique and fascinating Ottawa art tour explores the representation and stories of Indigenous Peoples in Ottawa and Canada through the lens of public art displays and monuments. It is one of the most fascinating and eye-opening art experiences I have ever had the pleasure of joining.
Take In Some Of The Fascinating Ottawa Museums
Ottawa, Ontario is our nation's capital, and rightfully so. That means it's stocked with some of the most incredible museums and educational displays in all of Canada. If you're as much of a learning buff as I am, you'll love to explore some of these amazing Ottawa museums.
Canadian Museum of Nature
The Canadian Museum of Nature is the one to visit for those with a fascination for animals, nature, and those creatures that the kid in every one of us loves, dinosaurs!
You'll find amazing exhibits about the natural history of our planet with special emphasis on Canadian wildlife. You can explore geology, anthropology, and more. But one of the coolest exhibits is the dinosaur section where you can find lifesized dinosaurs that you can get hands-on with. You can find out more here.
Museum Of Science And Technology
The Museum of Science and Technology looks at the history of technology and science with a special focus on 19th and 20th-century innovations. From locomotives to cars, science to space, and more you can find some brilliant exhibits here.
Have fun climbing through real steam engines and locomotives, examine microscopic life, and even check out demonstrations using fire. You can pick up tickets and learn more here.
National Gallery of Canada
You can't experience the museums of Ottawa without exploring the mesmerizing National Gallery of Canada. The museum is hard to miss with its striking glass facade located right across from the Notre Dame Cathedral near Majors Hill Park.
This impressive gallery holds work from legendary artists including Canada's Group of Seven who rose to fame painting some of Ontario's most incredible landscapes, some of those can be seen on our list of Ontario's best hikes.
The National Gallery of Canada is likely the most visited museum in Ottawa. It's located right downtown across from the Notre Dame Cathedral. You also can't miss the massive spider sculpture by Louise Bourgeois. You may have seen one of its siblings in Toronto's famous Distillery District.
Learn All About Canada's Indigenous History With This Canadian Signature Experience
The Canadian Tourism Industry has laid out some of the most iconic experiences across Canada into a list called the Canadian Signature Experiences. Among them, you'll find some of the most famous attractions in the country.
One of these experiences is the "Indigenous This" event, which is experienced by more than 30,000 people each year. It's an immersive program that showcases the culture and history of Canada's First Peoples from an Indigenous perspective.
Indigenous Experiences include dancing and music, a stroll through a recreation village, and a Voyageur canoe ride along the Ottawa River where you'll learn about the importance of Indigenous communities in the fur trade. You can find out more here.
Shop Till You Drop In Byward Market
Byward Market is one of Canada's oldest public markets. This iconic Ottawa attraction dates back to 1826 to offer the trade of goods between crews working on the Rideau Canal and lock system.
As the centuries passed, the Byward Market has grown in popularity and it is now "the" place to visit for fresh, local fruits and vegetables, unique arts, crafts, and clothing, you can even get your name painted onto a single grain of rice by an artist who holds the World Record for the tiniest painting.
Wander the market to explore the different restaurants, cafes, bakeries, and more that line the cobblestone streets. Hit Lowertown Brewery for some tasty suds, grab a Beaver Tail, grab breakfast at the King Eddy, or just wander and explore the exciting atmosphere of Canada's coolest market.
Take A Rideau Canal Cruise
If you want to experience a truly unique side of Ottawa, consider hopping on a Canal Cruise that takes you along the Rideau from Chateau Laurier to Dow's Lake.
The Rideau Canal cruise takes about an hour and a half and brings you past famous landmarks such as the National Arts Centre, the Canadian Museum of Nature, the TD Centre (home of the Ottawa RedBlacks), and Lansdowne Park. This is the same route that is transformed into the epic Rideau Canal Skateway during the winter.
You can book tickets to the Rideau Canal Cruise here.
Enjoy The Summer Festivals In Ottawa
There are some absolutely amazing summer festivals in Ottawa. In fact, there are probably too many for us to name without dedicating an entire article to Ottawa summer festivals. But, to narrow down some of my favourites, here are a few.
Canada Day Festival
There is probably no summer festival more popular than the annual Canada Day festivities. This massive event takes place on July 1 and takes over the entire city. Make sure to secure the prime seats for the end-of-the-day fireworks celebrations at Parliament Hill.
Summer Solstice Indigenous Festival
From June 20-23 at Vincent Massey Park the Summer Solstice Indigenous Festival takes place. This is one of the most accessible Indigenous Festivals in Ontario. It combines traditional entertainment with culinary experiences and a popular Powwow. You can find out more about that festival here.
Ottawa Jazz Festival
One of the best things to do in Ottawa in the summer is to check out the wicked beats of the Ottawa Jazz Festival. This musical celebration takes place each year in the second half of June. Musicians from around the world take over venues in the city and bring both Canadian and world music to your ears.
Enjoy The Ottawa Food Scene
Ottawa takes food to another level. With the avalanche of world leaders, ambassadors, and dignitaries that roll through the city it's no surprise that some of Canada's best chefs have set up shop in Ottawa.
But far from stuffy, overpriced restaurants with overpriced food that looks like it will barely be a mouthful, the Ottawa food scene is packed with a plethora of flavours to fit every taste and budget. Here are a few restaurants that are at the heart of every Ottawa experience.
Sidedoor
With a motto like "Make Taco's Not War," Sidedoor puts its flavours right out there for all to see. This restaurant serves up every variation of the Mexican classic. You'll find spicy beef, Korean pulled pork, and even tuna sashimi tacos. It's like the whole world stuffed into a crunchy Mexican shell.
Tavern On The Hill
Boasting one of the best views of Gatineau and the Parliament Buildings, Tavern on the Hill is a hot dog joint with a view. You'll find modern twists on the old sausage in a bun served with nachos and cheese. And you can pair it with a drink from their well-stocked outdoor bar. Tavern on the Hill is located at the base of Major's Hill Park just steps from the National Gallery of Canada.
Whalesbone Oyster House
If you're a fan of fresh-shucked oysters, you need to check out Whalesbone. This joint serves up some of the best shellfish in the province and it does it in a funky atmosphere that helps to keep things social. Whalesbone has a constantly-shifting menu to keep up with what has come in fresh off of the boats.
What Can You Do In Ottawa For Free?
There are many amazing things to do in Ottawa in summer for free including ByWard Market, the plethora of Ottawa festivals, walking tours, and the tours of Parliament hill just to name a few.
Each national museum in Ottawa offers a day where the entrance is free. You can explore these free things to do in Ottawa by checking out the museum websites. And don't forget the Ottawa beaches. They all offer free access and beautiful river-side views.
What Is There To Do In Ottawa At Night?
Summer in Ottawa explodes after dark. If you're experiencing Ottawa at night you'll find amazing restaurants, breweries, and patios overflowing with patrons. Head down to ByWard Market to see the street performers making magic on every corner, or take a walk along the water to see the twinkling lights reflect in the mirror-like waters.
Looking For More Fun Things To Do In Ottawa This Summer?
Fun in Ottawa doesn't stop. If you're looking for even more great things to do in Ottawa this summer head over to the Ultimate Ontario Facebook Community and join the conversation! You'll find an amazing group of people passionate about Ontario and who love to share their local secrets.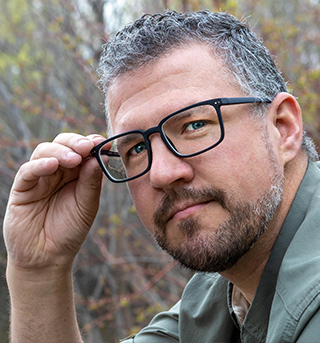 Kevin Wagar is a founder and editor of Ultimate Ontario. He has been working in the travel media industry since 2015 when he founded his family travel website Wandering Wagars – Adventure Family Travel.
Over the years Kevin has developed a deep love for his home province of Ontario and aims to showcase the incredible experiences and amazing small businesses found within it.