If you're looking for an article which explains all your options in terms of getting from Toronto to Niagara Falls, well you've come to the right place. Longtime contributor Liisa Ladouceur breaks it all down for you, so you have a clear picture of all your options.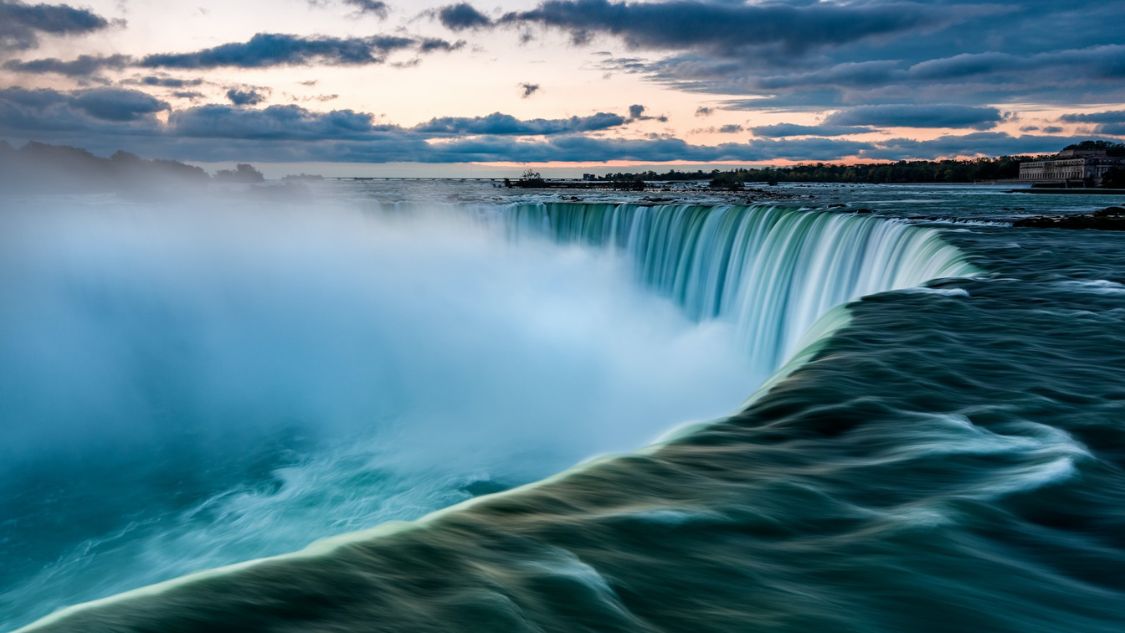 ---
For many visitors to Toronto, the main attraction isn't even in the city, it's two hours away in Niagara Falls.
And no wonder. The "Canadian Falls" — more accurately named Horseshoe Falls—are a true natural wonder and a bucket list for travellers from across Canada and around the world.
So how do you get from Toronto to Niagara Falls? The good news is that this is an easy day trip. If you have a car, it's a pleasant 130km drive each way—between 90 minutes and 2 hours, depending on traffic. Note that parking lots near the falls in peak season do fill up, and you may find yourself circling for a while. If you want to cross the border over to the United States falls, or tour wineries in the area, driving yourself is the way to go.
Can you get to Niagara Falls without a car? Absolutely. I don't have a car or a driver's license and am grateful that between Toronto and Niagara Falls is some of the best public transit options in all of Canada year-round. You can get to Niagara Falls from Toronto in about two hours by bus, train, or group tour. (It's also a popular ride for ambitious cyclists!)
Here are all the ways you can get from Toronto to Niagara Falls without a car with tips on how to save money, too.
What's the Best Way to Get to Niagara Falls from Toronto Without a Car?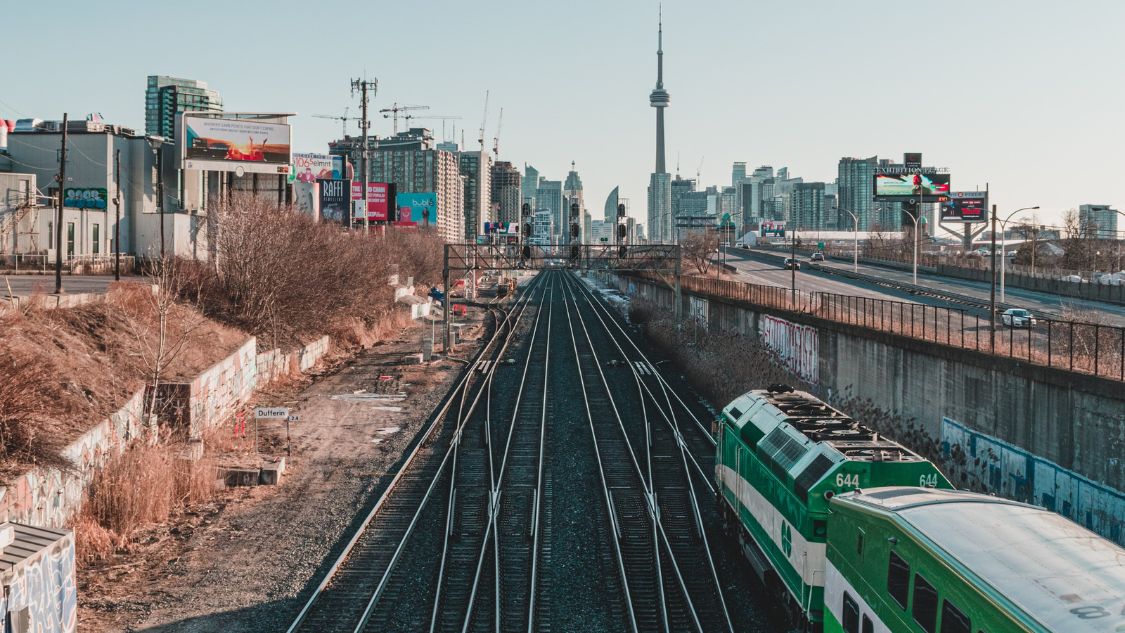 Let's Start with Go Trains
The best way from Toronto to Niagara Falls is by Go Transit. Go Transit is a regional public transportation system that runs commuter trains and buses around the Greater Toronto Area and Southern Ontario.
If you are just looking for transport and will choose your own adventures as an independent traveller, they offer some of most convenient schedules and affordable fares to travel to Niagara Falls from Toronto. Wifi is free on board. There is no food or beverage service. Children under 12 ride for free.
A Go Train runs from Toronto to Niagara Falls on Saturday, Sunday and holiday Mondays. This used to be a summer route only but was recently expanded to year-round, which is great news. It departs from Toronto's Union Station and takes two hours, arriving at the Niagara Falls Train Station (4267 Bridge Street, Niagara Falls). There is usually one train in the morning and one in the afternoon, with return trains coming in the afternoon and early evening. Check Go Transit's website for the current schedule.
This train also has dedicated three cars for bicycles so if you want to bike around Niagara Falls or Niagara on the Lake and have your own bike it's easy to take it with you. This is my preferred way to travel.
How About Go Transit Buses?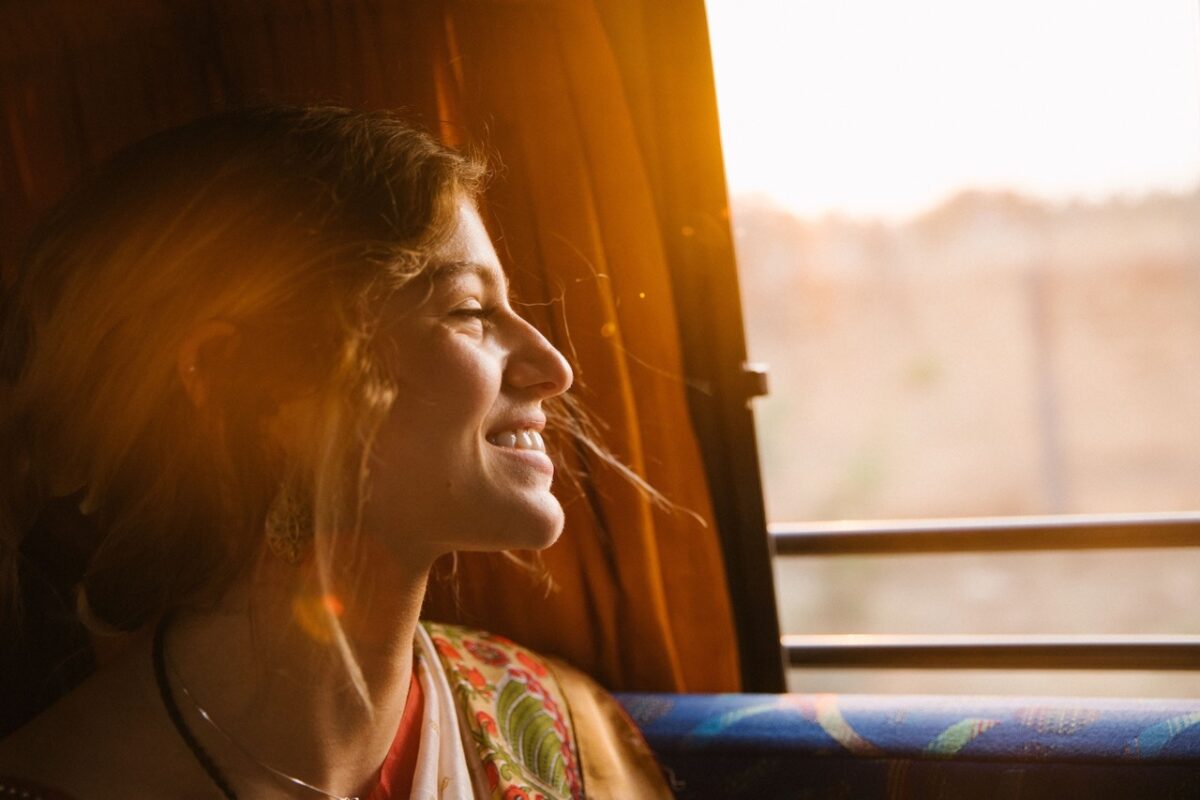 Travelling to Niagara Falls during the week? Go Transit also has a bus running several times daily. You can take the train as far as Burlington Station then transfer to the bus. It's not as convenient but will still get you there in just over two hours. Go buses have bike racks on the front that fit two bikes, first come first served. The bus drops you at the same station as the train.
You can also take a Go bus the entire way, any day. This takes longer as and is not as scenic but is one of the only options for returning from Niagara Falls if you want to stay for fireworks or after dark fun without a hotel stay because there's a return bus at 10:20pm.
When you arrive at the Niagara Falls Station you'll notice it's not near the falls. You can walk (about 4km, downhill), grab a taxi (they are usually waiting) or hop on the Niagara Falls bus system, called WEGO. WEGO has several routes serving the major tourist attractions in Niagara Falls and operates on a Day Pass system, for 24 or 48 hours. You can't pay the driver on board. They sell these inside the Bus Terminal at 4555 Erie Avenue, right across from the train station. WEGO busses have space for two bikes on front racks.
The price for Go Transit to Niagara Falls is very reasonable, and they offer several deals to make it even better.
What Else Should You Know About Go Transit?
On weekends and holiday Mondays, you can buy a Go Transit pass for just $10/day or $15 for any two days. So you could go from Toronto to Niagara Falls in one day and back for $10!
These passes are only sold on-line and you must "activate" them five minutes before boarding so you will need a smart phone to take advantage of this. Buy a weekend pass here.
At the time of publication, during the week, Go Train/bus fare from Toronto's Union Station to Niagara Falls is $21 for Adults (13- to 64) or $10 for seniors over 65. You can purchase this on-line, or get a paper ticket from kiosks at the stations (debit or credit cards) or cash from the ticket booth at Union Station. If you have a Presto card, you can tap on and your fare is deducted automatically.
A great deal for a weekend day trip to Niagara Falls on transit is the Go Transit/WEGO combo pass. Adults pay $25, Youth (3-12) is $8 and seniors $17.50 for for the round trip Train ticket plus a 48-hour WEGO pass for unlimited buses around Niagara Falls. (When you arrive at Niagara Falls you have to show your combo ticket receipt to get a WEGO Card, from their ticket office. This is clumsy and slightly annoying when it's busy and you're in a hurry, but once you have the card WEGO is easy to use.) Only available on-line in advance.
Phew. That's a lot of Go Transit options. In short: if you want to travel from Toronto to Niagara falls like a local, I highly recommend the weekend Go Train. If you're going during the week, try the bus.
What About Getting from Toronto to Niagara Falls With Buses Not Named Go?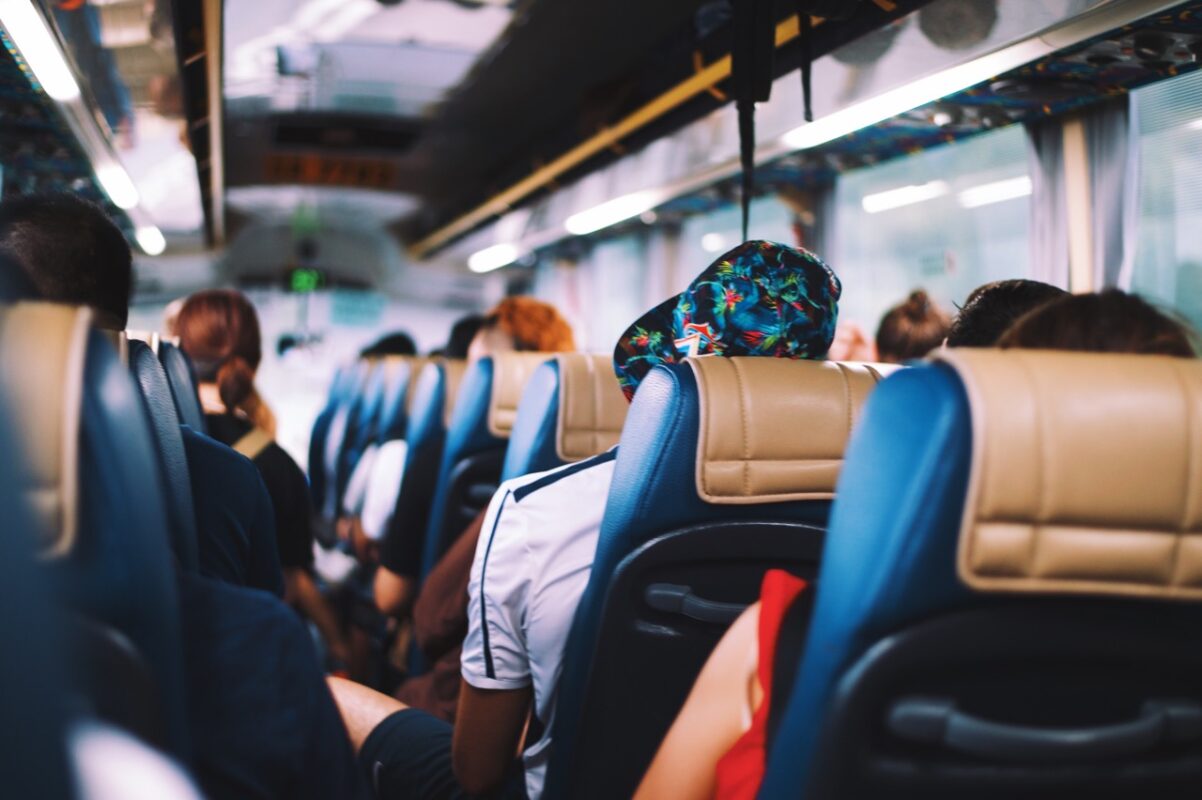 Two low-budget bus companies offer service between Toronto and Niagara Falls. They provide more scheduling options than the limited Go train departures and take about the same amount of time.
Both companies have "dynamic pricing" — the earlier you buy your ticket, the cheaper it will be. You can also pay more to choose your seat. There is free Wifi; no food or beverage service.
Note that these buses leave from the new Union Station Bus Terminal at 81 Bay and not the older Toronto Bus Station at Bay and Dundas. Also, if you are looking for Greyhound buses, they no longer operate here.
FlixBus is a company based in Germany proud of their environmentally conscious public transport system that's relatively new to the Toronto market. They charge between $20-$40 between Toronto and Niagara Falls.
Two things that set FlixBus apart: they offer departures from Scarborough Town Centre and they drop you closer to the falls, either at Fallsview Casino or Livingstone Street at Fallsview Blvd.
Megabus is a well-known American bus line famous for its $1 tickets. There's a limited amount of these deep discounts on each bus. The usual fare is between $20 and $40 each way. Megabus drops you at the Niagara Falls Terminal (same as Go Transit).
The Via Rail Train from Toronto to Niagara Falls
Via Rail is Canada's major train network, and they offer a scenic and comfortable two-hour service between Toronto's Union Station and Niagara Falls Train station. Unfortunately, there is just one train per day, leaving Toronto's Union Station at 8:20am, and returning from Niagara Falls at 5:40pm. Also, Via is notoriously plagued by track issues and delays so this is not the best choice if you have limited time.
If you are a train enthusiast, or want to travel in comfort with food and beverage service on board, you can get the best price buying your Via Rail ticket on Discount Tuesdays for the upcoming weekend. Regular fares start at $25 one-way but can rise to $100 on peak dates.
The Casino Shuttle
If you are aged 19 or over and plan to play in Niagara you can take advantage of a local secret: the casino shuttle. There are coaches that bring gamers from Toronto to the Fallsview Casino.
These have some rules like no luggage and you may need to have a players club card, but it's worth looking into as you are usually offered free game play equivalent to your fare so it can be free! Safeway is the main company and they leave from around the city, including Chinatown, Pape Station in the east or mid-town, with late returns like midnight or 3am. Reservations by phone so you can call them to get the details: 416-593-0593.
Angel Tour operates similar shuttles from Vaughan or Mississauga if you're staying out there.
Taking a Niagara Falls Organized Day Tour
Do you want a day trip from Toronto to Niagara Falls with the fun organized for you?
Plenty of tour companies offer coach trips from Toronto in combination with top attractions. You can find trips featuring Maid of the Mist boat tours, wine tastings, even helicopter rides.
These start at about $100 per person. You won't have a lot of free time to explore Niagara Falls on your own, but it's a lot less walking for those with mobility challenges and you get a tour guide to tell you about the local history. It's the easiest way to see the best of Niagara Falls in one day.
To browse the different tours, head here.
Private Shuttle from Toronto Airport to Niagara Falls
If you are flying into Toronto's Pearson airport and want to go directly to Niagara Falls, check out Niagara Air Bus.
A shared shuttle from the airport to your Niagara Falls hotel is about $99+tax, with an Early Bird discount if you book at least 84 hours in advance. You can also book a private vehicle for $269+tax, great for groups. (Must be booked a week in advance.)
Now that you know all the options for public transportation from Toronto, check out our guide for great things to in Niagara Falls! There is so much to see and do in Niagara Region beyond the falls themselves, from world-class wineries to cheesy haunted houses. Have fun!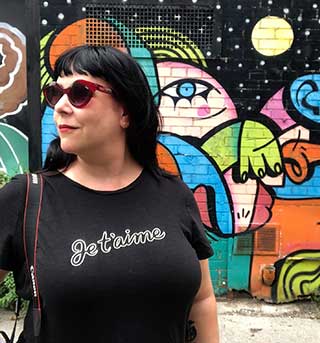 Liisa Ladouceur is a Toronto-based writer who believes adventure doesn't have to be far away – it's about curiosity and wonder. She runs the travel blog LiisaWanders where she shares lessons learned while seeing the world.