The City of Vaughan is growing by leaps and bounds, and so to are their offerings for visitors. Whether it's adventure and fun your after, a good meal, or a little nature escape, this list of the best things to do in Vaughan offers a little something for everyone!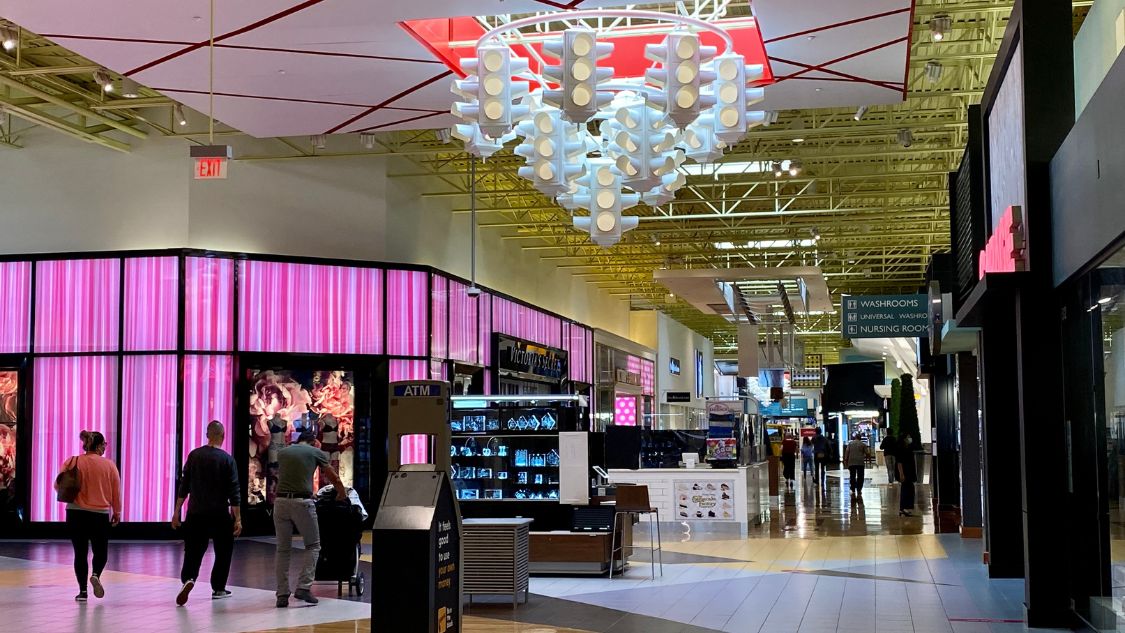 ---
There are few cities in Canada, let alone Ontario, that have experienced the sort of growth that Vaughan has in recent memory. In fact, between 1996 and 2006, this was the fastest growing municipality in all of Canada, and it's population increased a whopping 80% during that time.
When a city is growing at that pace, it going to have a strong impact on how the community expands. All of a sudden, you can expect new restaurants, bars, attractions, as well as a greater need for well-defined outdoor spaces where new residents and visitors can blow off some steam.
Vaughan has experienced just that, and today we want to roundup how to get the most out of your visit to the city of Vaughan which, by the way, is now officially one of the 20 largest cities in the nation!
A Bit More About Vaughan, Ontario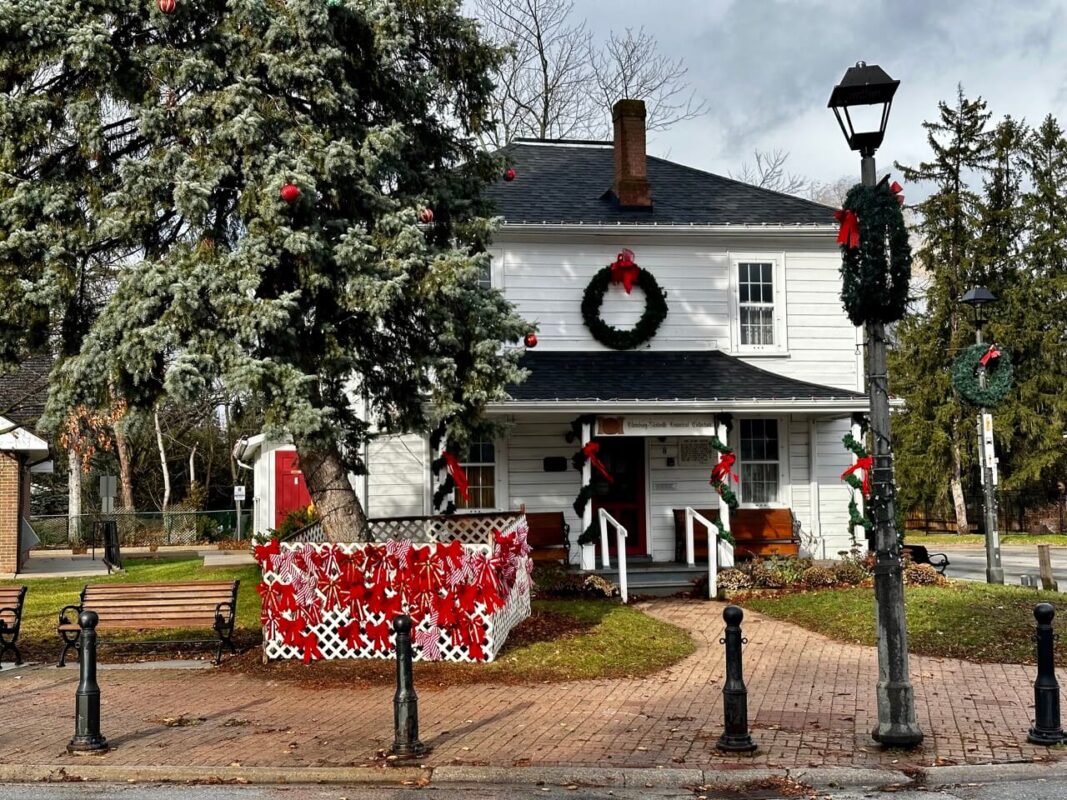 Vaughan is located just north of Toronto, in the Regional Municipality of York, itself a part of York Durham Headwaters.
What we now call Vaughan was once the home of the Huron-Wendat people, with some reports estimating that a thriving settlement of up to 2000 Huron lived here all the way up until the 16th century. European settlements began to take shape in the 18th century, and we acknowledge this growth supplanted the region's ancestral peoples.
Pioneers began arriving en masse, despite how remote it was, and sawmills, gristmills and hamlets began to take shape. It was in 1850 that we first see this area called "Vaughan Township," and in 1971, what we think of as Vaughan was expanded to include a number of further communities in York Region.
In 1991, it became the "City of Vaughan," and it began to posit itself as a tourist destination, especially for Torontonians looking to escape the city for a weekend. The success of Canada's Wonderland, built in 1981, added a lot of fuel to that fire. It is still to this day one of the most visited amusement parks in all of North America.
In terms of communities, there are nearly a dozen that make up Vaughan, but the most notable would be Woodbridge, Maple, Thornhill, Concord, and Kleinburg.
Please note: This post may contain affiliate links. That means we may get a small commission for some of our recommendations at no extra cost to you.
What to Do in Vaughan
If you're visiting Vaughan, here's what you want to make sure you don't miss.
Visit the McMichael Canadian Art Collection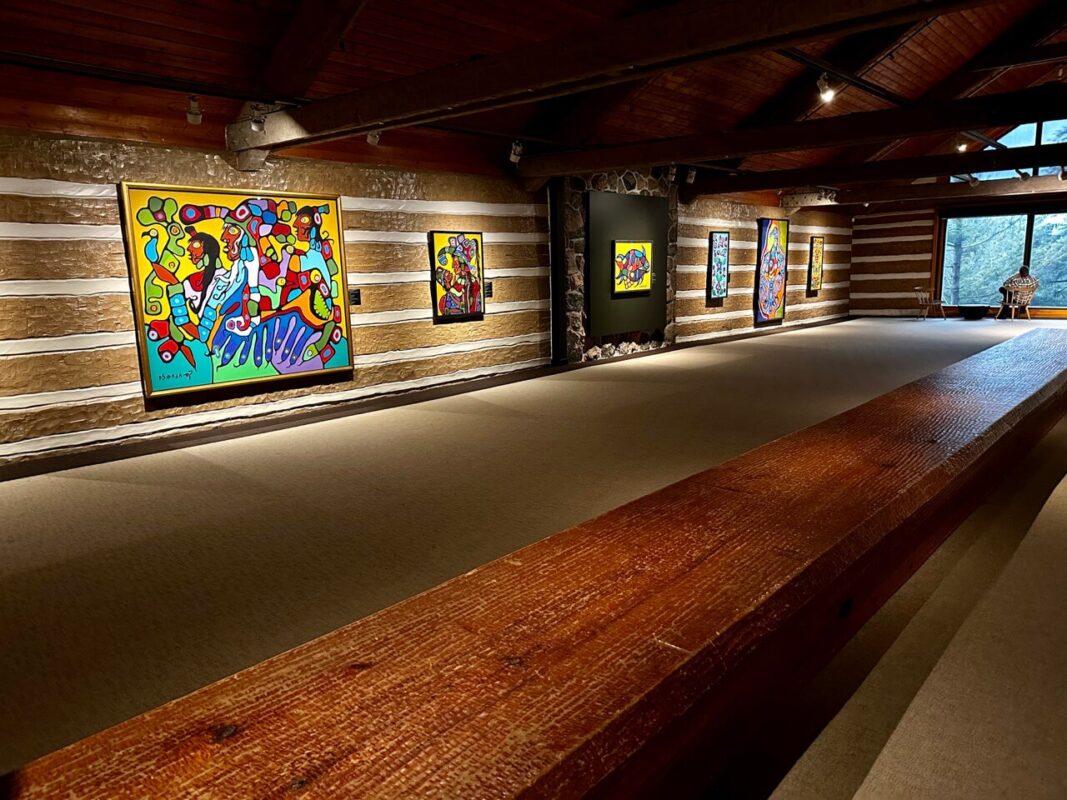 If you're going to Vaughan, it would be a mistake to not visit the McMichael, a famous art gallery located in Kleinburg. They have one of the most impressive Canadian art collections on record, and it all started with Robert and Signe's fascination with the work of the Group of Seven in the 1950s.
Today, they aim to be the home of Canadian art, and have expanded their collection to reflect that, including a remarkable array of Indigenous work.
The property itself is also a work of art in a sense, as there are outdoor sculpture gardens, Tom Thomson's cabin, hiking trails and more.
We wrote an in-depth guide to the McMichael Canadian Art Collection if you'd like to learn more before visiting.
Take a Deep Breath at the Kortright Centre for Conservation
The Kortright Centre for Conservation is a beloved conservation area and education centre in Vaughan. The facility, which comes in at a whopping 325 hectares, first opened its doors in the late 1970s. Now, they've got over 16 kilometres of trails for hiking and snowshoeing, demonstration sites for students and visitors, and an impressive Visitor Centre with a gift shop, a theatre, and spaces for educational activities and events.
The Kortright Centre hosts over 100,000 visitors annually, and their move towards being a leader in educating Ontarians on what sustainability actually looks like, and their incorporation of sustainable technology – well, it's just incredible.
They also produce maple products and a whole lot more. They do a nice job of keeping the website to date with what's upcoming and how you can appreciate this place, so we'd recommend checking it out.
Pop Into Last Straw Distillery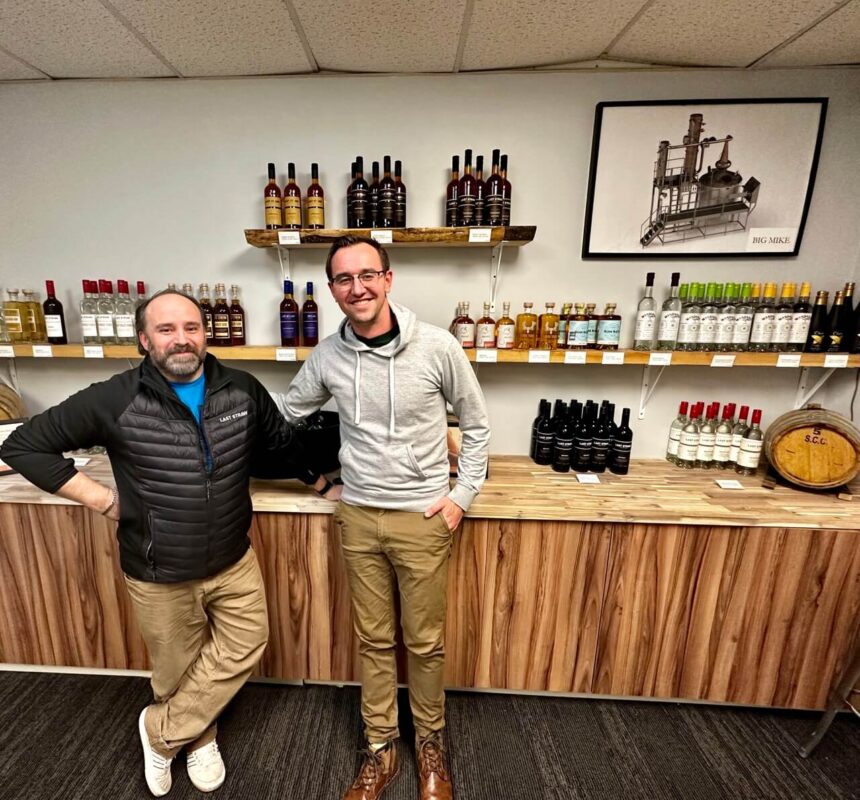 When we were last in Vaughan, we had the chance to meet with Jose from Last Straw, and he walked us through an impressive array of tastings that have us feeling like Last Straw is seriously a hidden gem. Their Gin Twenty One and Blackstrap Rum in particular had us feeling like we'd be doing ourselves a disservice if we didn't take a bottle home with us.
This isn't your prototypical distillery that's all dolled up and serves as a bar, but more simply the operational headquarters of one of Vaughan's first distilleries. So, it's more a place to come for a tasting if there's staff available and grab a bottle as opposed to park yourselves inside at a bar/restaurant. Don't be surprised if that changes down the line though, as I know they have big plans for the future.
The distillery started back in 2016, and they've come along way since then. They focus on quality, and that approach has paid off for them as Jose noted that since they've found their flow, "everything we've submitted has won an award."
You can learn more about where to pick up Last Straw's products here.
Grab a Ticket to Canada's Wonderland
Canada's Wonderland (formerly known as Paramount Canada's Wonderland) was the first major theme park to open in Canada and, to this day, it remains the country's largest. In 2019, this was North America's most visited theme park.
Typically, Canada's Wonderland is open from May all the way through to Labour Day, but in recent years they've really expanded their seasonal offerings. Halloween Haunt is now a staple for them, and WinterFest has become much the same. We actually visited WinterFest just this past season if you want to read more about what WinterFest at Canada's Wonderland is all about.
They've now got over 60 attractions (with 17 being world-class rollercoasters), a few water rides, and 330 acres of land to their name. This is one of the best things to do in Vaughan, sure, but honestly it's hard not to argue that this is one of the best things to do in Ontario and Canada at large!
Walk Around the Village of Kleinburg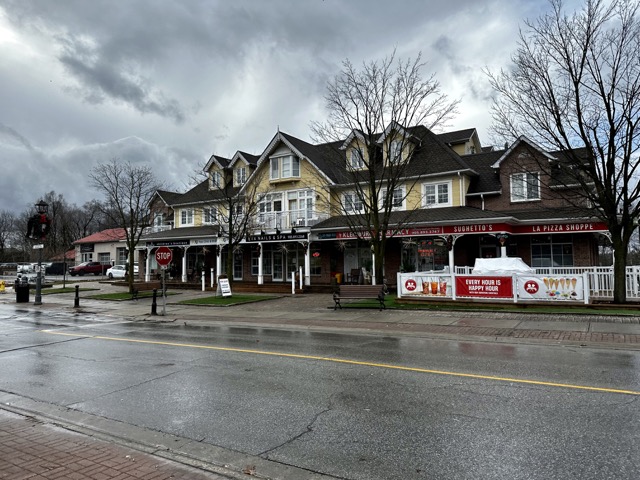 Either before or after you visit the McMichael, we'd recommend spending some time appreciating the quaint village of Kleinburg.
You don't necessarily need a strict itinerary to follow, but it's worth noting that there are some great restaurants on the main strip, as well as ample shopping, and a few bars. We personally had breakfast at Cookie Crumble Café, walked up and down the main street to snap some photos, and then headed on over to the Old Firehall Confectionary (which we'd definitely recommend if you like sweets!).
Having the chance to chat with restaurant owners and servers, as well as shop owners or employees, is a nice way to get to know Kleinburg even better, and we found everyone we met was as welcoming as could be.
There's no right or wrong way to approach Kleinburg, but just make sure you allot some time to properly appreciate this adorable Ontario village.
Do a Little Shopping at Vaughan Mills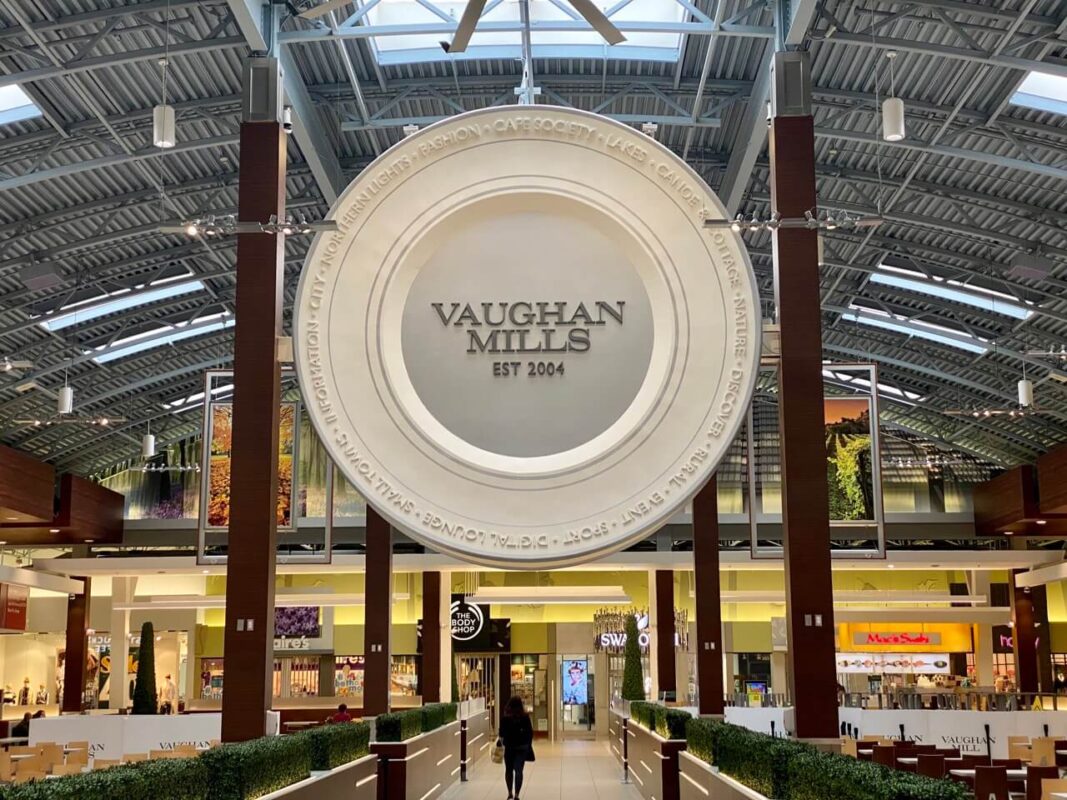 Vaughan Mills is a well known outlet mall that's located just south of Canada's Wonderland. It's a big draw for shoppers because it's the largest shopping mall in York Region, with almost 1.3 million square feet of retail space.
In fact, it's one of the largest enclosed shopping centres in all of Canada.
You can take a peek through their directory to see what's there, but in all likelihood if you're looking for it, it's going to be at Vaughan Mills. Beyond their shops, they've got a sizeable food court, and no shortage of cafes and bakeries as well if you're looking to take a moment to get off your feet.
If you're travelling with kids, it's worth noting that the LEGOLAND Discovery Centry Toronto is also located inside!
They're typically open from 10am – 9pm.
Picnic at Boyd Conservation Park
Boyd Conservation Park is best known as a place to get your nature fix in the warmer months, also to gather with all your pals and have a BBQ. There are 17 picnic sites at the Boyd Conservation Park, which is nothing to scoff at! The sites do need to be paid for, and are more for massive groups of several hundred, so do keep that in mind.
Visiting also does cost, but you can get a yearly Conservation Parks Membership if you feel you'll be coming here quite a bit.
Generally speaking, there's plenty of free hiking and outdoor activities on offer in Vaughan, but this is more an idea for a spot where you'd be able to host a large outdoor event – a BBQ and picnic for the ages, if you will!
Bring Your Appetite and Check Out Vaughan's Restaurant Scene
Visiting restaurants in the cities and communities in Vaughan is a nice excuse to go and check out places like Thornhill and Woodbridge a little more carefully. Many will know that, especially in Woodbridge, there's many Italians who settled there, so there's no shortage of great Italian cuisine on offer in particular.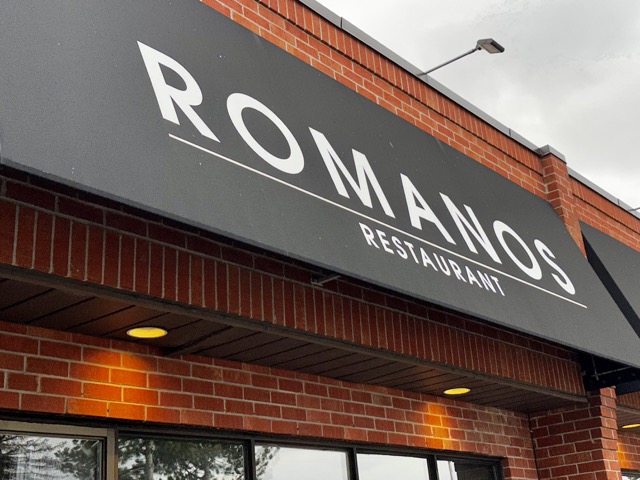 Here are a few spots that you might want to have on your radar:
Romano's Restaurant (Woodbridge): Family owned and operated since 1994, and still serving generous portions to this day! We'd recommend the Orecchiette Rapini & Sausage in particular, as well as the Fettuccine Truffle Cream Con Funghi.
Belsito Trattoria (Kleinburg): A restaurant that chef Gino Guercio named after his parents' hometown which is widely considered to be the top restaurant in the village.
The Keg (Vaughan Mills Mall): Say what you want about chains, but The Keg rarely disappoints.
That's Italian Ristorante (Woodbridge): They're known for their fresh pizza, and for making a mean tiramisu for dessert.
The Octagon (Thornhill): An upscale steakhouse with a classic wood interior.
Farro Ristorante (Maple): Casual Italian cuisine done right, with some exposed brick to set the mood.
Bon appetite!
Get a Little Golf In
We love golf here at Ultimate Ontario, and if you share that passion, here are a few courses in Vaughan to add to the bucket-list.
Copper Creek Golf Club: A lovely little course we've had the pleasure of playing that is just beautiful, with a 40,000 square foot clubhouse to go along with it. It's located not far from Kleinburg, and it feels like the perfect escape from the big city if you happen to be based in Toronto.
The National Golf Club of Canada: This is one of the most famous private golf courses in the country, period.
Eagles Nest Golf Club: A Doug Carrick designed course with no shortage of events on offer, plus some upscale dining options.
Maple Downs Golf & Country Club: Another private course with well maintained greens and fairways, plus an outdoor pool for kids to play in while you sneak in a round! This is a more family oriented club.
Bayview Golf & Country Club: A world-class 18 hole championship golf course. They also offer tennis and a variety of social offerings for their members.
Carrick Macross Golf: This is much more a golf facility than course, but we figured it was worth mentioning in case anyone was looking to take their game to the next level.
Stay the Night
Since Vaughan has no shortage of tourist draws, they've also got a lot of nearby hotels. You can take a look at what's on offer right here to find a great fit for your stay, but we went with Aloft Vaughan Mills. It's close to the action, so it's an ideal location to explore from, and they've also got a great little lobby set up with the W XYZ Bar (the bartender was super friendly as well!)
They offer a colourful, chique sort of vibe with comfy beds and spa showers, and outside the room you've got access to a gym, heated pool and spa. If you're planning to do some work there, ask about the in-room ergonomic work stations.
For our visit, it just felt like an ideal hub to explore Vaughan from.
There's A Lot Going On in Vaughan
It's easy to forget just how big Vaughan is, and how much growth its had. Now, it feels like Vaughan has their eyes firmly on the future, and there's more to do, eat, and see with each passing year. If you haven't taken the chance just yet to explore this beacon of fun and entertainment, then now might be the time!
---
We want to humbly thank York Durham Headwaters and the City of Vaughan for hosting us as media. All opinions are completely our own.
If you appreciated this article, you'll love our newsletter, as well as our Facebook group! Feel free to join, all are welcome.
Christopher Mitchell is the Cofounder of Ultimate Ontario. He's visited over 80 countries, and has lived on 4 continents, but now has his eyes set squarely on exploring this incredible province, and helping others do the same.