Tourism Windsor Essex Pelee Island has just announced the winners of the 6th Annual Best of Windsor Essex Awards. Over 41 awards were given out in total in the categories of arts and entertainment, attractions and events, drink, food, outdoor adventure, shopping, stay, and photo op.
Voting for the awards took place between February 18th and March 7th, and the public really responded. In fact, this year there was a 9% increase in the amounts of votes, with almost 15,000 votes cast in all.
Gordon Orr, the CEO of Tourism Windsor Essex noted:
"Now in its sixth year and with record breaking support by locals, you can see how passionate our residents are of their locals businesses and attractions. During a year where supporting our local business was paramount to the success of our industry, you can see by that support that our residents agree.

Our goal from the Best of Windsor Essex Awards is to showcase iconic experiences, hidden gems, and everything in between. We want residents and visitors to be able to use this list as a great way to plan a Staycation in Windsor Essex this year."
Congratulations to the 2021 Winners from Windsor Essex
The goal of these awards, as Gordon Orr alluded to above, is the help create an authentic list of where locals love to go. That way, when travel is open again in the province, visitors can use the list to find new favourites for themselves.
Arts & Entertainment
Art Gallery or Art Space or Artist: Art Gallery of Windsor
Museum or Heritage Space: Fort Malden National Historic Site
Tour Experience: Windsor Eats
Virtual Performance Group or Show: Windsor Symphony Orchestra
Attractions & Events
Adapted Event: Amherstburg River Lights
Attraction – Family Friendly: Colasanti's Tropical Garden
Attraction – Historical: John R. Park Homestead
Attraction – Outdoor: Point Pelee National Park Tip
In-Person Event Downtown: Windsor Farmers Market
Virtual Event: Cindy's 'Live With Tish'
Drink
Art of a Cocktail: Wolfhead Distillery
Brewery Experience: Walkerville Brewery
Coffee House or Coffee Roaster: Anchor Coffee House
Winery Experience: Oxley Estate Winery
Food
Breakfast: The Twisted Apron
Burger Joint: Jack's Gastropub
Farmers Market or Shop Downtown: Windsor Farmers Market
Pasta House: Spago
Patio: Jack's Gastropub
Perch: Birdie's Perch
Pizza Pie: Armando's
Pub or Wings: Rock Bottom Bar & Grill
Sweets: Sweet Revenge Bake Shop
Take Out or Catering: Iron Kettle Bed & Breakfast
Vegan or Vegetarian Bites: Healthy Mama
Outdoor Adventure
Birding Hot-Spot: Point Pelee National Park
Fishing Hot-Spot: Belle River Pier
Golf Course: Kingsville Golf & Country Club
On The Water Activity: Urban Surf Co.
Park or Garden: King's Navy Yard Park
Trail: Point Pelee National Park
Shopping
Boutique Shop: Cindy's Home & Garden
Local Artisan or Market: Michael Difazio Reclaim Artistry (in Ford City, Windsor)
Locally Made Store: Urban Art Market
Mall: Devonshire Mall
Shopping District: Kingsville
Vintage or Thrift Store: Timeless Treasures
Stay
Bed & Breakfast: Iron Kettle Bed & Breakfast
Campground or Cottage: oTENTiks at Point Pelee National Park
Hotel/Motel: Caesars Windsor
Photo Op:
Photo Op: Windsor Waterfront
---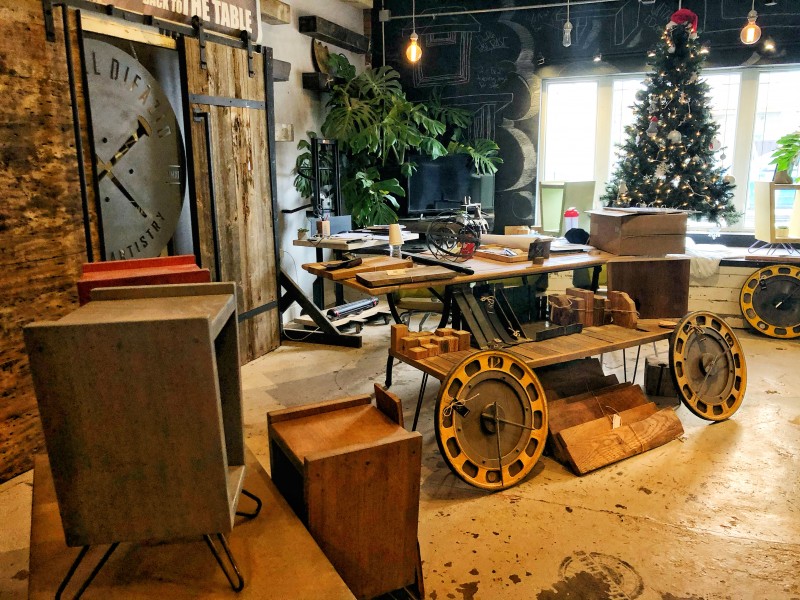 If there was ever a year to take a moment to appreciate local businesses, we feel as if this is it. And we know that Orr agrees as he said publicly about this recent awards that they "struggled with the timing and practicality of offering the Best of Windsor Essex Awards as an opportunity for locals to engage and support their local businesses."
However, they eventually decided "to move forward as soon as (they) realized this year it was more important than ever to feature local – and inspire locals to think about their favourite places to go and things to do."
Apparently, they were onto something as there was almost a 60% increase in people nominating businesses this year.
We once again offer a warm congratulations to all deserving winners in the region from all of us here at Ultimate Ontario.
Remember to join our growing Facebook Group for more Ontario news, updates, and help planning future trips!