If you're looking for fun things to do in Windsor, Ontario explore the neighbourhoods, enjoy the restaurants and discover the festivals.
Exploring Canada's southernmost major city offers visitors the opportunity to dive into one of Ontario's most exciting destinations. Windsor, Ontario offers one of those amazing mixtures of history, food and drink, easy access to nature, and a unique vibe that just can't be matched elsewhere in the province. In fact, there are so many great things to do in Windsor, Ontario that you might want to grab a pen and paper to jot down the best. Because you may just end up extending your stay to fit it all in.
Windsor, being tucked down deep in the south of Ontario's Great Lakes region often get's overlooked as a travel destination. But this hidden gem among Ontario attractions is a a destination you should add to your local bucket list.
An while Windsor is far too large be considered one of Ontario's charming small towns, Windsor is definitely not lacking in charm, just look at the Ford City neighbourhood as an example. Looking closely at Windsor attractions and you'll find a city that offers far more than what's glazed on the surface. This is a city that boasts some of Ontario's best distilleries, incredible wineries, a booming food scene, and just a short distance from the cities edge, one of the coolest National Parks in Ontario
So if you're looking for what to do in Windsor this year, get ready to be amazed.
About Windsor/Essex County
Windsor sits in southwestern Ontario on the southern shores of the Detroit River between Lake Erie and Lake St. Clair. And seen from the banks of the river are the towering skyscrapers of Detroit, Michigan. Windsor has a population of just under 250,000 people, making it the third-largest city in southwestern Ontario behind London and Kitchener.
Windsor is one of the most important, if not the most important international trade hubs in all of Canada. In fact, the Ambassador Bridge is the busiest commercial crossing along the Canada-US border.
And, just as Windsor shares its border with America's "Motor City, Detroit, likewise, Windsor has part of Canada's automotive soul for over a century. But Windsor's history extends far past the automobile. The region was first settled by Europeans as a French settlement back in 1749, and has, for centuries, been a home for the Huron, Odwawa, Potawatomi, and Iroquois First Nations.
Windsor is a major contributor to Canada's automotive industry and is culturally diverse. Known as the "Automotive Capital of Canada", Windsor's industrial and manufacturing heritage is responsible for how the city has developed through the years.
Modern-day Windsor isn't just one of Ontario's economic engines though, it's home to incredible parks, a vibrant downtown core, and festivals that draw thousands of visitors each year.
The Best Things To Do In Windsor, Ontario This Year
Life in Windsor is booming. The old neighborhoods and towns are being revitalized into exciting places to live, work, and explore. Windsor is a city that is learning that its industrial heritage doesn't eschew a "cool" factor.
For those visiting and wondering what to do in Windsor, Ontario, they won't have to look far. This is a city that is being re-vitalized and re-energized. And these things to do in Windsor make it one of the most exciting cities to visit in Ontario.
Eat Your Way Through The Windsor Food Scene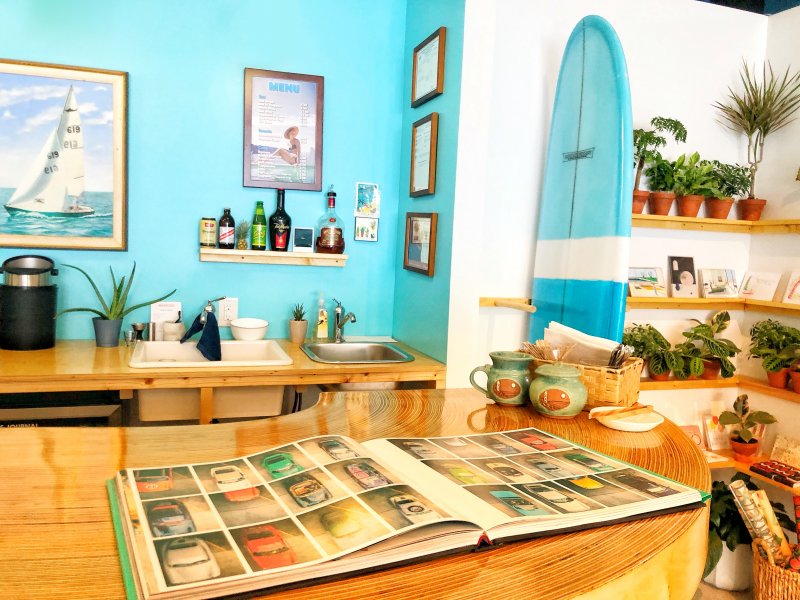 Food is at the heart and soul of any great Ontario city, but many cities don't hold a candle to the amazing food and restaurants in Windsor. There is food in Windsor to fit every palate. Whether you're
. There is definitely something for everyone's pallets and tastes. Whether you're looking for amazing tacos, or a mouthwatering breakfast, there is definitely something for you in Windsor.
For a little comfort food, head over to Toasty's Grilled Cheese and Salad Bar on Ouellette Ave. for some classic and modern-twists on one of the all-time greatest comfort foods around. I never leave town without grabbing a Ham Sammich.
For some Mexican flavourings, check out The Grand Cantina in Ford City. Not only do they have a funky atmosphere that is worth busting out your best outfits for the 'gram, but combining their O.D.B. Taco with one of their famous Margarita's is a sure-fire way to start out a fun night.
Mezzo Ristorante and Lounge is the perfect spot for that special night out. Sip a glass from their copious wine menu and dig into their cajun-spiced Salmon to take your taste buds on a delightful journey.
Explore The Boozy Side of Windsor Essex County
From Prohibition-era smuggling to the latest wineries and distilleries, Windsor has had a love affair with spirits for almost as long as it has been in existence. And if you're planning an alcohol-tour of Windsor, you'll have plenty of places to visit along the way.
Start with a visit to Willistead Manor, the home of Edward Chandler Walker, the some of Canadian whisky legend Hiram Walker. Walker was the namesake of the town of Walkerville, which amalgamated with Ford City and the town of Sandwich to form what is now the city of Windsor.
This grand mansion, built between 1904 and 1906 and offers a fantastic introduction to the Walker family and the important role that alcohol has played in Windsor and Ontario's history.
From here, head over to the J.P. Wiser Distillery and experience a guided tour of how great tasting Canadian whiskey is developed. You'll gain a deeper appreciation for this popular Canuck spirit.
Next, take a ferry out to Pelee Island to experience the southernmost wine region in Canada. In fact, Pelee Island is the southernmost inhabited area of Canada. The mild climate and rich soil make it a phenomenal growing region for grapes. Rent a bike at Comfortech bike rentals and explore the tasting rooms at the Pelee Island Winery Pavilion and Vin Villa. And this is just one of the great Essex County wine regions to explore.
Wander Through The Windsor Neighbourhoods
The city of Windsor itself is the result of the amalgamation of three towns, Sandwich (which eventually changed its name to Windsor), Ford City, and Walkerville. These days, Ford City and Walkerville have established themselves as hip neighbourhoods with great shops, vibrant cafes, and their own unique atmosphere that make them worth exploring.
Olde Walkerville is one of the top neighbourhoods in Windsor. It's lined with historic houses that make strolling through the area a treat. You'll find great restaurants like Walkerville Eatery and Kildare House, and of course, experience the Hiram Walker & Sons Distillery, which is now run by Wisers. You can book tours when they re-open here.
Ford City city is reclaiming its identity as one of the best neighbourhoods in Windsor thanks to amazing restaurants like The Grand Cantina and Pressure Drop as well as funky shops such as Michael Difazio Reclaim Artistry where you'll be amazed at the vintage style designed from reclaimed materials. If we've whet your appetite for Ford City, you can check out a deeper exploration of the Ford City neighbourhood here.
Explore The Parks and Nature Reserves
Windsor is surrounded by spectacular nature and scenery. Less than an hour away from town is the spectacular Point Pelee National Park, home to the southernmost point in Mainland Canada. The entire southern tip of Ontario is a haven on the spring and fall bird migration routes and Point Pelee is one of the best places to check them out.
Closer to town you'll find the Ojibway Prairie Provincial Nature Reserve which offers beautiful walking and biking paths exploring the sprawling prairie/savannah landscape. Make sure to check out the raised platform that, from May to October, looks out over the wildflower blooms that seem to change before your eyes as new species come into bloom.
For an unspoiled view of the Detroit River, make your way down to Dieppe Gardens. This gorgeous urban park meanders along the waterfront to Ambassador Bridge. There are colourful gardens, plenty of picnic space, and a waterfall and fish pond.
Take In One Of These Fun Windsor Festivals
Soon, festivals in Windsor will once again open up to in-person experiences. And when they do, if you can time your visit to Windsor with one of these great events, you're sure to have a blast.
Windsor Summer Fest
From June 14 to July 1, Windsor's Summer Fest takes over the city. Experience midway rides, performances, and daily events that culminate with the Annual Ford International Fireworks Show on Canada Day. Find out more here.
Kingsville Folk Festival
With one of the best folk music festivals outside of Peterborough, Ontario, Kingsville is the place to be between August 9 and 11. This event features 4 stages, local beer, wine, and food vendors, and activities for the whole family. Kids age 16 and under are free. You can find out more here.
Eat Your City Festival
One of the best ways to experience the local cuisine in Windsor is during the city's Eat Your City Festival. This event, which happens in early August encourages restaurants to offer special, three-course meals that encourage both local's and visitors to get out and experience the incredible breadth of flavours in the city. You can find out more here.
Share Your Windsor, Ontario Story
Do you have a favourite experience in Windsor? Head over to the Ultimate Ontario Facebook Community and join the conversation! You'll find an amazing group of people passionate about Ontario and who love to share their local secrets.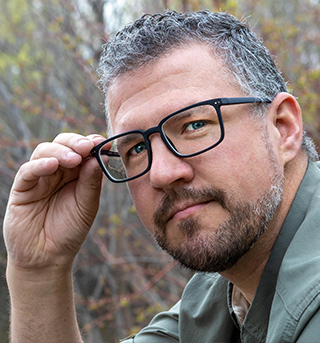 Kevin Wagar is a founder and editor of Ultimate Ontario. He has been working in the travel media industry since 2015 when he founded his family travel website Wandering Wagars – Adventure Family Travel.
Over the years Kevin has developed a deep love for his home province of Ontario and aims to showcase the incredible experiences and amazing small businesses found within it.