These things to do in Stratford, Ontario will let you experience some of the most unique attractions in this southern Ontario city.
For decades both locals and visitors to Ontario have been coming in droves to the town of Stratford, Ontario. This small, southern Ontario town has, what many see as, the golden ticket of destination attractions. In Stratford, you'll find that rare mix of history, culture, ambiance, and high-quality restaurants. And while many people come here for the hugely popular Stratford Theatre Festival, there are more than enough things to do in Stratford, Ontario to keep you busy year-round.
With the current COVID situation, not all of these experiences may be available at the moment. If you are planning on visiting Stratford, Ontario, call ahead to check what is available. As the situation is updating constantly, we can't, unfortunately, stay on top of each change. But, rest assured, when the situation normalises, these Stratford attractions will be waiting for you.
About Stratford, Ontario
There are few towns in Ontario that are more charming than Stratford. This picturesque town is full of gorgeous 19th-Century architecture that has been, thankfully, protected from modernisation. Stratford is gorgeously situated on the shores of the Avon River in Perth County. The combination of stone buildings, calm waters, and beautiful parkland and walking paths make it a popular weekend getaway.
Stratford is also the childhood home of singing sensation Justin Bieber. Whether that makes it an attraction, or something to be avoided, I'll leave up to you! He still owns a 101-acred property just 65 km east of town.
Stratford was settled in 1832 as an agricultural and manufacturing hub for southern Ontario. However, in 1953, local journalist Tom Patterson launched the Stratford Festival, which would cause an explosion of summer tourism in Stratford and cement the city as one of the most popular cultural hubs in the province.
Now, the Stratford Festival is one of the largest classical theatre events in North America. Hundreds of thousands of visitors make the trip to Stratford, Ontario to enjoy the festival each year.
So, whether you're in town for the festival, looking for a great Ontario staycation idea, or are just looking for a fun road trip for the weekend, here are some amazing things to do in Stratford, Ontario to fill your time.
What To Do In Stratford, Ontario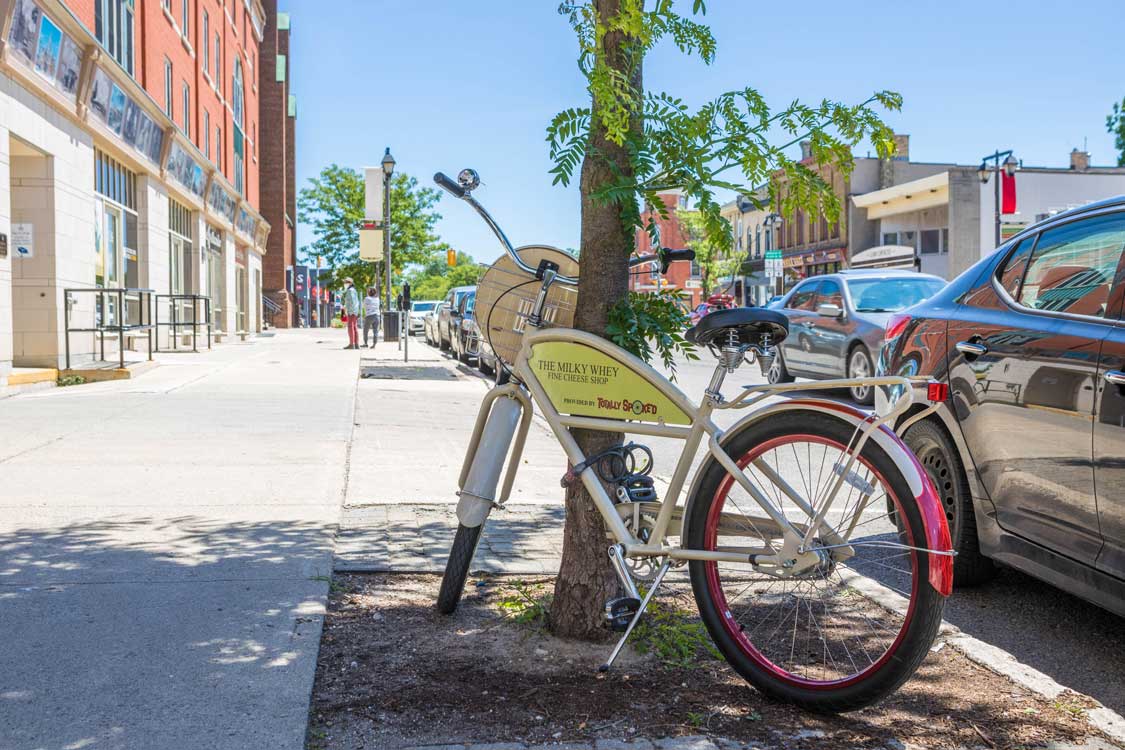 Sample The Flavours Of Stratfords Best Restaurants
For a small town, Stratford, Ontario is bursting with mouthwatering cuisine. And throughout the town you'll find a range of tastes and flavours from fine dining to casual cafes. There is simply no better way to take in the scenery of the city than from one of the many downtown Stratford patios.
If you're looking for fine dining in Stratford, Ontario, check out Bijou on Wellington St. It's a short walk to both the Avon and Studio Theatre. Enjoy some of their incredible farm-to-table cuisines or check out their blackboard menu. It is offered Thursday through Saturday starting at 4:30 pm. Another great option is at The Bruce Hotel. Grab a spot in their lounge and enjoy some upscale, casual fare.
For something mid-range, check out one of my favourite restaurants in Stratford, Mercer Beer Hall. The beautiful ambiance mixed with fine flavours and local beer always delivers. And for something a little more low-key, there are some fabulous flavours at Joe's Diner or Boomers Gourmet Fries.
Rent A Boat For A Trip Down The Avon River
It's nearly impossible to explore Stratford and not be drawn by the peaceful flow of the Avon River. Paddling on the river is one of the best things to do in Stratford Ontario. And you can easily get out on the water with a visit to Avon Boat Rentals which is located just off York St on the south side of the Avon River.
Here you can rent canoes, paddleboats, stand-up paddleboards, and kayaks and enjoy a truly unique angle of the attractions in Stratford.
Settle In For One Of These Incredible Festivals In Stratford
One of the most popular things to do in Stratford is to attend one of the fabulous festivals. These year-round events draw hundreds of thousands of visitors each year. From theatre to outdoor movies, you'll find loads of fun in the city.
Here us a list of the Stratford Festivals and when they take place.
Stratford Theatre Festival: April to October
Stratford Christmas Trail: November 1 – December 20
Stratford Writers Festival: October
Stratford Outdoor Christmas Market: November
Stratford Craft Beer Festival: February-August
Stratford Summer Music Festival: July to August
Movies Under The Stars: Summer to Early Fall
Stratford Garlic Festival: First weekend after Labour Day
Savour The Flavours Of The Stratford Food Trails
Stratford is surrounded by some of the best agricultural lands in Ontario. And with all this fresh and local food, Stratford has become a destination for award-winning chefs and restaurateurs.
You can explore the best things to do in Stratford without experiencing the flavours. Two of the most popular food trails in Stratford are the Bacon and Ale Trail and the Chocolate Trail. These two trails guide visitors through gourmet shops and restaurants to experience the flavours of Perth County.
The Perth County chocolate trail shouldn't be confused with the Perth Chocolate Trail up in Lanark County. But, if you love chocolate, you'll definitely want to check this one out too.
Wander Through The Shakespearean Gardens
There are few prettier community parks in Ontario than the Shakespearean Gardens located behind the Perth County Courthouse. If you're planning out what to do in Stratford, Ontario, this should be near the top of your list.
Wandering through the well-kept Shakespearean Gardens feels a bit like strolling through a rendition of Romeo and Juliet. From the tiny British cottages to the stunning riverside walks, you'll find a true piece of heaven here.
While the Stratford Gardens are worth a visit year-round, they are at their most colourful during Ontario's spring and summer. Flowers are in bloom and the water is warm and clear.
Located behind the Perth County Courthouse, visiting the Shakespearean Gardens is one of the best things to do in Stratford for horticulture fans. There's something magical about Stratford's gorgeous gardens that makes you want to write a sonnet on the bridge, or repeat lines from Romeo and Juliet under the gazebo.
Learn To Cook At The Stratford Chef's School
A big part of why Stratford, Ontario is such a culinary destination is thanks to the Stratford Chef's School. This world-renowned institute has been training chefs since 1983.
But it's not just full-time chefs getting trained at the Stratford Chef's School. There are are classes for people of all cooking levels. At the school you can learn to cook, bake, bbq, and more in a fun and friendly environment.
Learn To Forage With Puck's Plenty
Foraging involves scouring nature for edible delicacies. From plants and vegetables to fish and fungus, Puck's Plenty will take you on foraging tours through the gorgeous woodland trails near Stratford, Ontario.
No matter how you plan to explore the Stratford attractions, you're almost guaranteed to have an incredible time. This town is a truly special place. And no matter what you love to do, you're sure to find amazing things to do in Stratford, Ontario.
Have you visited Stratford, Ontario? Join our Ultimate Ontario travel community on Facebook and share your favourite photos. Don't forget to sign up for our newsletter so you're in the loop for the best things to do in Ontario.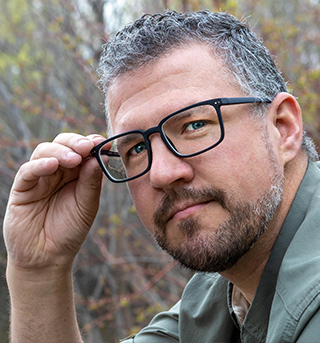 Kevin Wagar is a founder and editor of Ultimate Ontario. He has been working in the travel media industry since 2015 when he founded his family travel website Wandering Wagars – Adventure Family Travel.
Over the years Kevin has developed a deep love for his home province of Ontario and aims to showcase the incredible experiences and amazing small businesses found within it.