The Queen's Gambit is one of the most popular shows in Netflix history, and part of that history took place right here in Ontario! Check out these five Queen's Gambit filming locations in Ontario!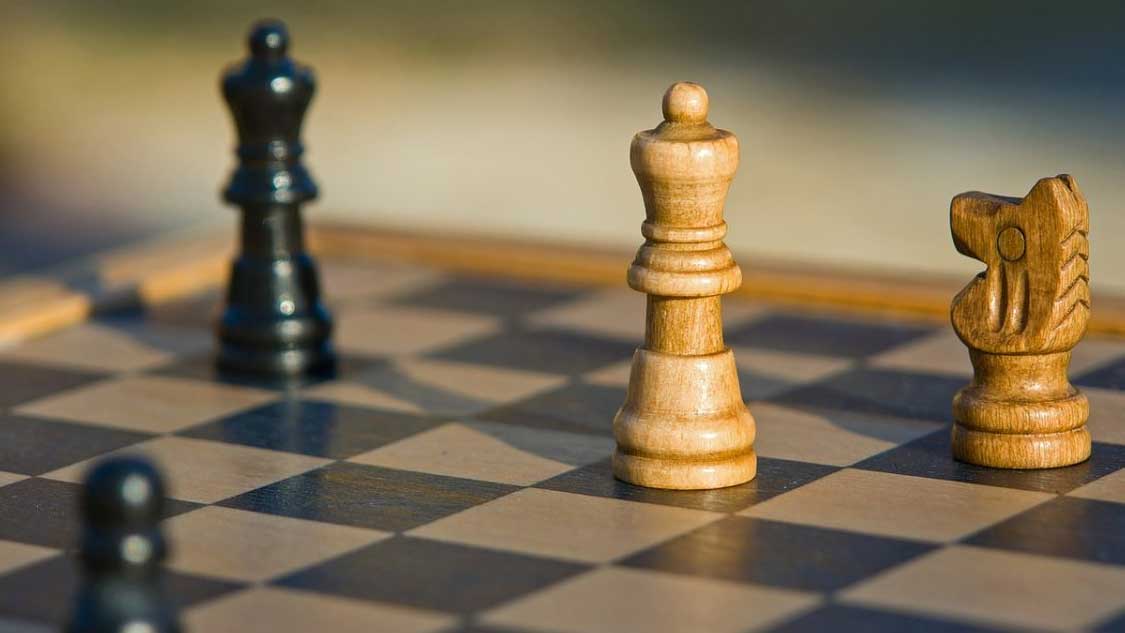 ---
Whether people know it or not, Ontario has long been a hotspot for the film and television industry.
At first, our minds might go to more obvious shows such as Schitt's Creek, but Ontario has also been the filming location for shows such as The Handmaid's Tale, Gilmore Girls, Black Mirror, Suits, Prison Break, and movies like Cindarella Man, Billy Madison, Brokeback Mountain, Chicago, A Christmas Story and the list goes on and on and on.
As we did in our article about Schitt's Creek filming locations, we want to walk you through where Queen's Gambit was filmed in Ontario so that you can follow along yourself and make a little road trip out of it!
About The Queen's Gambit
A little while back, The Queen's Gambit was all the rage. You seemingly could not escape the show in popular culture, and, it deserved that recognition in many ways! It was and continues to be an international sensation, and we were only too happy to learn that part of the show was filmed right here in this province.
For those who don't know, The Queen's Gambit was released in 2020 on Netflix, and it was a miniseries based on Walter Tevis' 1983 novel, which shared the same name.
The show begins in the 1950s with the main character (Beth Harmon) as a child in an orphanage. She develops a deep love for chess while there, and it quickly becomes clear that she's a chess prodigy. The show aims to showcase her rise in the chess world while she aims to keep the demons in her closet at bay.
Filming The Queen's Gambit in Ontario
According to "Netflix in Your Neighbourhood," a good portion of the filming of this show took place in Germany, but Toronto and Cambridge also played a key role in the filming of the show, which perhaps you've already noticed just from watching.
Toronto was meant to play the role of Lexington, Kentucky back in the day. Many urban locations for Lexington in the 50s and 60 (such as the department store and Beth's school) were filmed in Toronto. I suppose we can go ahead and add that to our list of fun facts about Toronto now!
Cambridge, as you may know already, is a very charming and historic place in this province. It ended up serving as the stand in for residential Lexington from that period. The exterior of the home of Beth's adopted parents and the home of her schoolmate were filmed here and are real locations in the city.
Below, we'll walk you through how you can see these locations if you so choose, and we'd also encourage you to spend some time exploring these respective cities before or after, either by visiting a restaurant, a brewery, or simply exploring the city.
We're told that they spent about ten days filming in these two locations, and roughly half of that time was spent in each location.
Queen's Gambit Filming Locations in Toronto, Ontario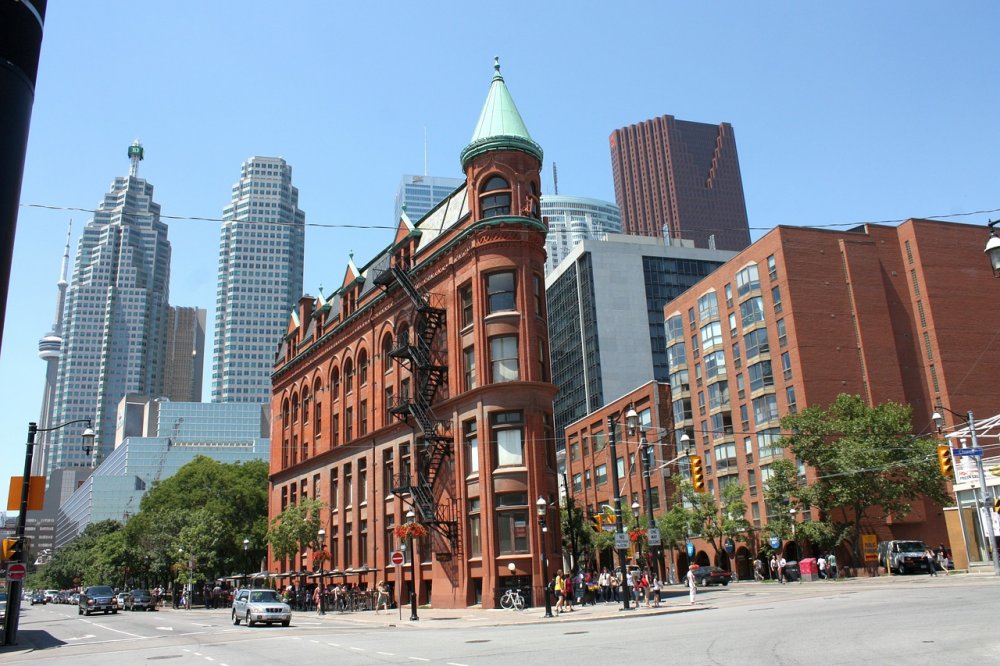 There were 3 distinct locations across Toronto that were used for filming.
Saint Joseph Street:
Located slightly northwest of Yonge and Wellesley St E. is where you'll find Saint Joseph Street. It's not far from the Yorkville and Church & Wellesley neighbourhoods, respectively.
They used the Victorian style townhomes here to recreate the New York City walk up apartment that belongs to Benny in the show. Apparently, they also added some extra floors with CGI in post-production, but it's still very clearly Toronto if you look carefully when you're watching!
45 Front Street East:
It's not altogether surprising that they'd choose a neighbourhood that many know as "Old Toronto" to film a scene that is meant to take us back in time. If you head to this location right now, you'll find a Winners, but it was used as a stand in for the Ben Snyder Department Store in The Queen's Gambit.
Once you're done setting eyes on this, we'd recommend that you also check out the St. Lawrence Market, and get yourself a peameal bacon sandwich from Carousel Bakery! You can thank us later.
Meadowvale Road Bridge:
In Scarborough, not far from the Toronto Zoo, is where you'll find the final Toronto filming location for The Queen's Gambit.
The Meadowvale Road Bridge is located over Little Rouge Creek, and it was actually one of locations for one of the opening scenes of the show. This is where the police find Beth (she's a child at that point) at the scene of a car crash. We won't give too much away around that, as we don't want to be spoilers for folks who haven't yet seen the show.
Queen's Gambit Filming Locations in Cambridge, Ontario
There were two Cambridge filming locations for the show, and they're actually quite close to each other, so they won't be hard at all to see back-to-back. On that note, it really wouldn't be too hard to see all of filming locations for this show across Ontario in one day of concerted effort.
Salisbury Avenue
A beautiful home on this road (93 Salisbury, to be exact) serves as Margaret Neil's house, and she's a schoolmate of Beth's. It's a lovely home, but the whole area in general is nice to walk around. You do very much feel transported back in time when you're walking around here, especially on a nice warm day.
So, if you're keen to visit this home and the next on this list, that's great, but add some time to wander and appreciate the neighbourhood in the present day, too!
Brant Road South
After Beth is adopted, she moves to a residential part of Lexington, Kentucky, which is actually a house on this street (15 Brant Road South). You'll easily see why they chose it if you're cruising on by.
Apparently, the house was painted entirely blue for the series, and then repainted white afterwards. On one day of filming, they actually needed some rain, but the weather wouldn't comply, so they rented a water truck and set up a rain rig, and they were good to go!
While these addresses are well known at this point, we do want to take a second here to remind any readers that if you're going to visit, you should be respectful of the fact that this is someone's home. That means that you're not lingering around the home, being overly loud, knocking on any doors etc.
When we visited these locations, we parked on the street, and casually walked up and down, taking it all in. We stopped briefly to take in the home that was featured, snapped a picture, then continued cruising along out of respect for current residents.
Finally, you shouldn't leave Cambridge without heading down the Grand River and setting sight on some of the viewpoints. We love the "Idea Exchange" that is essentially a stunning library. Foundry Brewing is also a great spot, and it certainly can't hurt to walk up and down Water Street, Main Street, and other spots in the downtown core.
Make a Day of It!
As we noted above, we'd recommend making a big day of this, or even a weekend. Sure, check out these locations, but then consider what's around them, and how you might be able to engage with both Toronto and Cambridge in the present day, and not just in the fictional past of The Queen's Gambit.
At our core, Ultimate Ontario is about encouraging Ontarians and visitors to Ontario to get out there and explore, and we hope this article serves precisely that purpose for folks in Ontario that, like us, are a big fan of the show.
---
If you appreciated this article, you'll love our newsletter, as well as our Facebook group! Feel free to join, all are welcome.
Christopher Mitchell is the Cofounder of Ultimate Ontario. He's visited over 80 countries, and has lived on 4 continents, but now has his eyes set squarely on exploring this incredible province, and helping others do the same.