The Royal Botanical Gardens, in the Hamilton Halton Brant Region of Ontario, have been around for over 80 years. They've firmly established themselves as one of Ontario's top attractions, and it's the sort of place that we think all Ontarians should take efforts to set eyes upon.
---
The Royal Botanical Gardens, with over 2400 acres spanning across both Burlington and Hamilton, is Canada's largest botanical garden, and it's actually one of the largest on the planet!
The Royal Botanical Gardens are impressive to say the least, and are considered to be one of the top tourist attractions, particularly for international visitors, between the cities of Toronto and Niagara Falls. Not only are the grounds beautiful, but they're also vitally important from a nature conservancy perspective. In 2006, for example, the Royal Botanical Gardens were selected as the National Focal Point for the global strategy for plant conservation by Environment Canada.
Beyond that, they're stunning. You don't have to be David Suzuki to enjoy a stroll at the RBG, but we do think that every visit does indeed crystallize the importance of respecting and caring for our province and this world, and there are few, if any, things more important at this moment.
It's also a photographer's playground. The sheer variety of colour and texture all around you is something to behold, especially if you've packed your favourite macro lens along for the trip.
We're remarkably fortunate to have this institution in the Hamilton Halton Brant Region (also known as "The Heart of Ontario",) and the ultimate way that we can recognize that (and support the RBG) is to go for a visit. As you'll note, there's no "one way" to visit. Each person can let their own preferences and passions guide them at the Royal Botanical Gardens, as there's never a shortage of ongoing creative programming and events either.
About the Royal Botanical Gardens (RBG)
Firstly, we'd like to share what the RBG notes on their website. "Royal Botanical Gardens acknowledges the long history of First Nations and Métis People in the Province of Ontario, and pays respect to the Six Nations of the Grand River Territory and the Mississaugas of the Credit First Nation, the holder of the Treaty with the Crown for these lands. The land we steward is within the traditional territories of the Haudenosaunee, Anishinaabe, and Huron-Wendat Nations."
The Royal Botanical Gardens came to life in 1941, when the Province of Ontario created the RBG, and gave them license to begin to develop, expand and, of course, display. 80 years onwards, and it's safe to say that whatever vision that the Ontario government may have had for this location initially, the evolution of this place would likely have exceeded even their wildest expectations.
As they note:
"The RBG has established a national and international reputation as a living museum for science, a connecting point for children in their early embrace of nature and creating a life-long appreciation of the outdoors that extends through generations . A place of respite, a leader in sustainable gardening, ecological restoration and plant conservation."
The RBG is part of the Niagara Escarpment UNESCO World Biosphere Reserve, and aims to do its part to protect and preserve this environmentally sensitive area. They have over 2400 acres of nature sanctuaries, 300 acres of cultivated gardens, and an arboretum. They want to do their part to improve the ecosystem from Lake Ontario to the Niagara Escarpment, and stay focused on helping Ontarians be more cognizant of our relationship to (and impact on) nature.
Their ultimate vision is "A world in which everyone is awake to the beauty, diversity and necessity of plants, and from that consciousness more actively works together to protect and preserve plant species and habitats and, by extension, our planet."
How Can You Experience One of the Top Attractions in the Hamilton Halton Brant Region?
There are lots of different ways that Ontarians and visitors to Ontario can appreciate this Ontario attraction. We'll roll through them below for you.
Start with the RBG Centre
If it's your first time visiting the Royal Botanical Gardens, it can be overwhelming to think about all that you could potentially do and see. That's why it make sense to start at the RBG Centre, which is really the headquarters of the whole operation. There you'll find indoor and outdoor displays, a lovely gift shop, and their administrative offices.
In the RBG Centre alone, you'll find over 1000 different types of plants, with almost 13,000 individual plants in total. There's also an array of event space (nearly 17,000 square feet worth, in fact) for those looking to host something down the line. While we visited, we saw what looked like a wedding being planned, and it'd be hard to imagine a more serene setting!
The "must visit attraction" here is probably the Mediterranean Garden, but when you're there, you might as well also spend some time looking over the Cacti and Succulent Collection, too. The Natural Playground is where families can go to let kids blow off some steam and have a little outdoor fun.
The Spicer Court is also a highlight, as they aim to create a microclimate there where "autumn lingers and spring arrives early." Interestingly enough, they're doing some work there with a few specimens to help track the impact of climate change on plants.
We've got a pro-tip here as well that we'd love to share with you. When you're planning your visit to the Royal Botanical Gardens, check out what's in bloom. This will help you decide what experiences to prioritize, and if you're a member, you can return again whenever you'd like.
Before you leave, you can also visit the Shop at the Gardens, featuring unique items such as gardening and nature books, gardening tools, home decor, jewelry, educational games and more.
Spend Time in Hendrie Park
Henrdie Park is the largest cultivated garden area at the RBG with over 1500 types of plants, and over 55,000 individual plants. It's 9 hectares, so there's certainly no shortage of things to see!
From June to September, the Rose Garden is the star of the show but, in total, there are twelve different themed garden areas, the Dan Lawrie International Sculpture Collection, Hendrie Park Gates, and all of this backs on to the Hendrie Valley Nature Sanctuary.
Personally, we love The Healing Garden, which features plants that are used in traditional remedies around the world. We appreciate that it forces visitors to consider the role that plants play in providing wellness for us, and we hope that folks are forced to ask how they may be able to repay the favour by caring for nature in return. A staggering 80% of the world's medicines have their roots (pun intended) in plants!
If you're there to see the Rose Garden between June and August, then you should also take the Lily Walk. We should also note that The Scented Garden tends to be a fun one for families!
Be Mindful of Events and Seasonality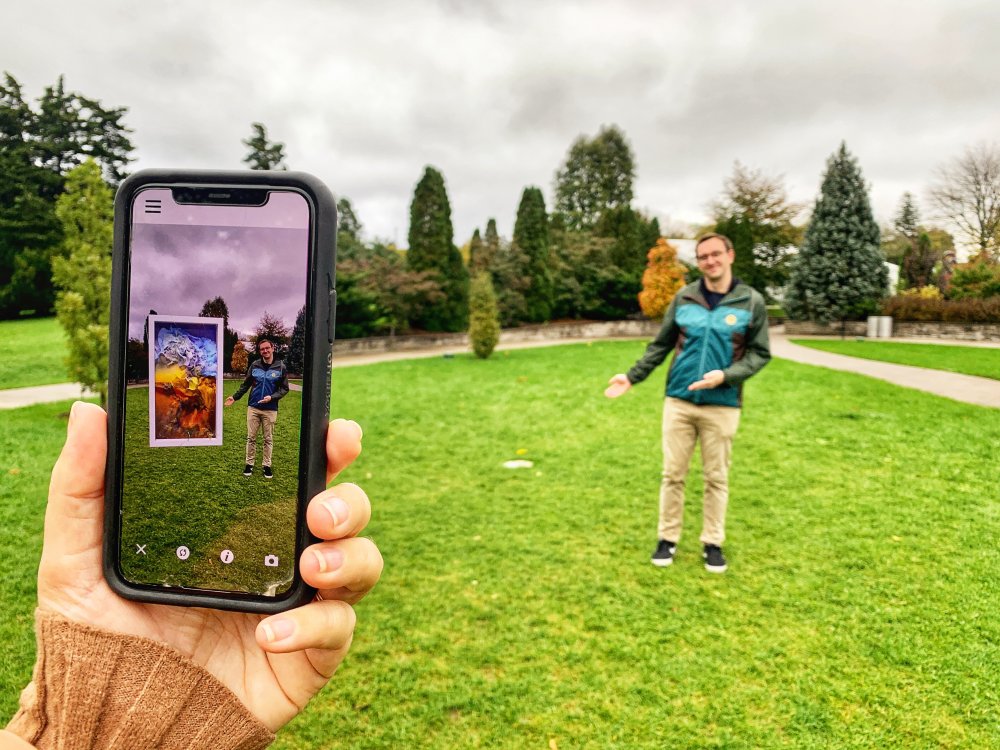 There really is always something going on at the RBG. As per the nature of what they do, they're incredibly conscious of the different experiences that people can have depending on the time of year. We'd suggest that you look at their things to do by season page here, to ensure you're able to take advantage of any time sensitive events.
For example, we actually went to Royal Botanical Gardens primarily to experience Seeing the Invisible, an augmented reality art exhibit featuring some of the world's top artists. It's widely considered to be "the most ambitious and expansive exhibition to date of contemporary artworks created with augmented reality (AR) technology" ever made.
We downloaded the app prior to arrival, then were able to go to the designated spots to see the particular art pieces. Artists like Ai Weiwei, Refik Anadol, Ori Gersht and more contributed. To us, it was another indication of the RBG's commitment to continuing to be experimental and curious about how they can help visitors experience their grounds in new ways, and ultimately develop new, deeper connections to the place.
It was astonishing. You can check the event page for Seeing the Invisible to see whether it's still running when you're keen to visit. That being said, if it's not, there's no need to be upset, because something else will likely be on.
Winter Wonders, for example, will be running from November 24th to January 9th. It runs from 5pm to 10pm, and it's all about creating a winter wonderland of nature and light, with different unique winter displays, and no shortage of festive lights.
For many events like the ones we've described, tickets are going to be necessary over and above general admission, so do keep that in mind. Also, at the time of publication, timed tickets are still part of the procedure, so you'll need to plan ahead a touch and establish what time will be best for you to visit.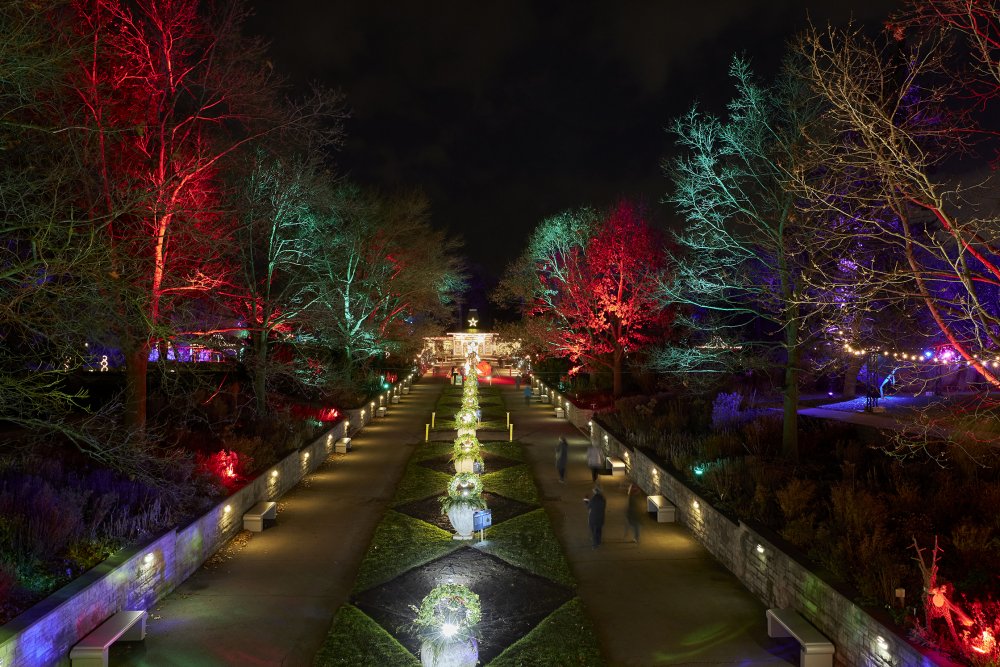 Check Out the Rock Garden
Since the Rock Garden in its first form opened in 1932, it's actually considered the birthplace of the Royal Botanical Gardens. In 2016, it underwent an enormous facelift, largely so it could showcase some of the newest sustainable trends in garden design. Much of the colours in this part of the RBG come from the perennials, which we all know are a crowd favourite in Ontario. The perennial display is year-round, by the way!
In total, the Rock Garden is about 6 acres in size, but packed into that space are nearly 100,000 individual plants! There are plenty of ways that water is integrated into the Rock Garden as well, so keep your eye out for that, as well as looking for the Historic Limestone Steps. You'll know when you see them!
Spend Some Extra Time at the RBG by Having a Meal or Tea
There are a variety of ways that you can sweeten your RBG experience with food and drink.
Greenhouse Café: Located in the RBG Centre, the Greenhouse Café has an innovative menu that showcases the best of local produce, meats, and cheese and also makes room on the menu for Ontario beer and Ontario wine.

Rock Garden Café: This is the newest restaurant on site. They try to actually feature ingredients that are picked straight from their gardens. It's known for the views from the outdoor patio since you've got an idea bird's eye view of the Rock Garden's recently rejuvenated lower bowl. Do check if they're open prior to your arrival as, in the past, it has been seasonal.

Turner Pavilion Teahouse: Right near the Rose Garden in Hendrie Park is where you'll find the Turner Pavilion Teahouse. It's perfectly situated, and it lends itself to a pleasant moment of reprieve. They have sweet and savoury snacks, a variety of teas, as well as wine and beer. They've actually even got some botanical wine spritzers if you're feeling like something a little different.
Take a look here for future culinary events. We know that they've got Jazz Brunches scheduled from January to April, and we can't wait to check them out!
Take Advantage of the Gazebo and Pergola Lookouts at the Laking Garden
What we now know as the Laking Garden was actually once a market garden. It's probably best known for the iris and peony collections that come to life in early to mid-June. That being said, there are some awfully nice places to relax and take in wonderful views of the RBG.
It's roughly 4 acres in size, with over 2000 different types of plants on display, and even some Clematis Tree Sculptures mixed in as well!
Explore the Over 27 Kilometres of Nature Trails
Yes, you read that correctly. There are really over 27 kilometres of gorgeous nature trails that are technically under the umbrella of RBG's nature sanctuaries. Due to how sizeable they are, they technically run through both Burlington and Hamilton, and there are 4 trailheads, as well as two canoe launch sites.
As the Royal Botanical Gardens notes, "these lands form a Nodal Park within the Niagara Escarpment World Biosphere Reserve (UNESCO) and the heart of the Cootes to Escarpment Ecopark System. With more than 750 native plant species, 277 types of migratory birds, 37 mammal species, 14 reptile species, 9 amphibian species and 68 species of Lake Ontario fish, the area is an important contributor to ecosystems that span international borders."
We'd recommend taking a peek at the trail maps before setting off. You can find those here.
Appreciate the Expansive Arboretum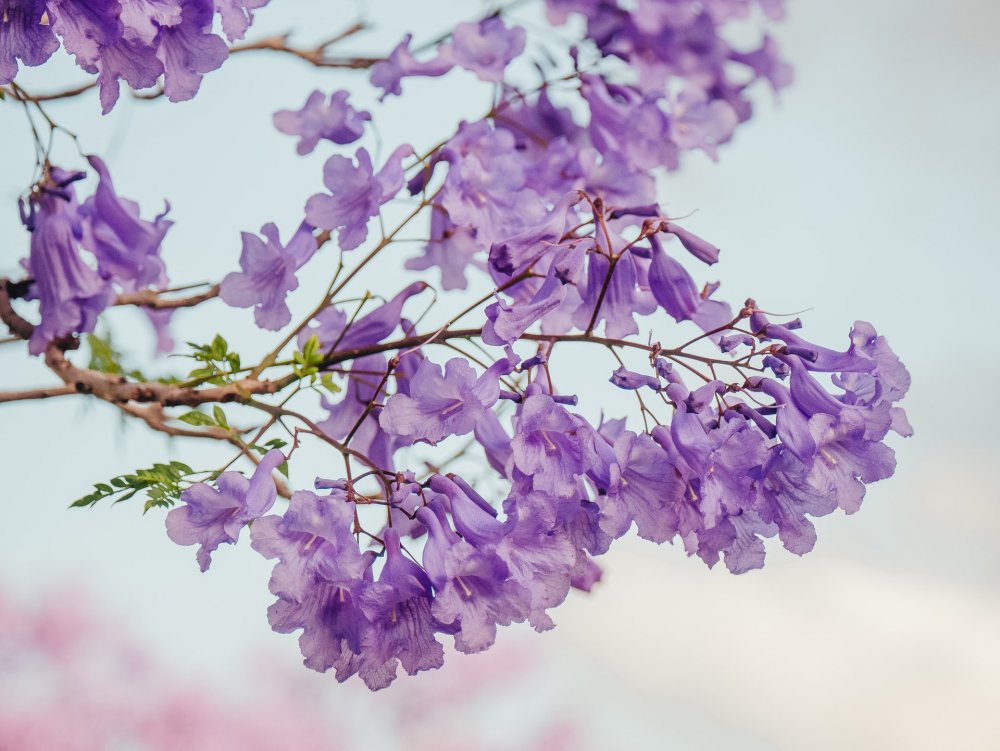 The Royal Botanical Gardens are quick to let people know that it's more an English landscape park than anything else. That is, it's a place to get up close and personal with different trees and woody plants. Spring and Fall tend to be when visitors are most excited about the Arboretum since you've got the opportunity to visually note the arrival of new seasons.
The Arboretum is enormous and impressive. It's over 100 acres in size, and it's home to one of the largest lilac collections in the world. Apparently, over 400 varieties of lilacs are featured here!
The Anishinaabe Waadiziwin Trail is also a part of the Arboretum, as well as the Nature Interpretive Centre.
We're Lucky That the Royal Botanical Gardens Calls Ontario Home
In visiting and writing about the Royal Botanical Gardens, we're once again reminded of how fortunate we are that we've got such an institution within our borders. On that note, we'd be remiss not to note that the RBG does indeed accept donations if you're keen to support their efforts.
We hope that we've given you cause to visit the RBG for the first time, or to add it to your list of things to do down the line. It's very much the sort of place that you can visit again and again, and never quite have the same experience. We love Ontario attractions like that!
Whatever time or season that you're reading this, know that at the Royal Botanical Gardens, something is always in bloom.
---
We want to humbly thank Hamilton Halton Brant and Attractions Ontario for hosting us as media. All opinions are completely our own.
If you appreciated this article, you'll love our newsletter, as well as our Facebook group! Feel free to join, all are welcome.
Christopher Mitchell is the Cofounder of Ultimate Ontario. He's visited over 80 countries, and has lived on 4 continents, but now has his eyes set squarely on exploring this incredible province, and helping others do the same.