Highlighting the top London, Ontario attractions to provide a complete list of fun things to do in London, Ontario.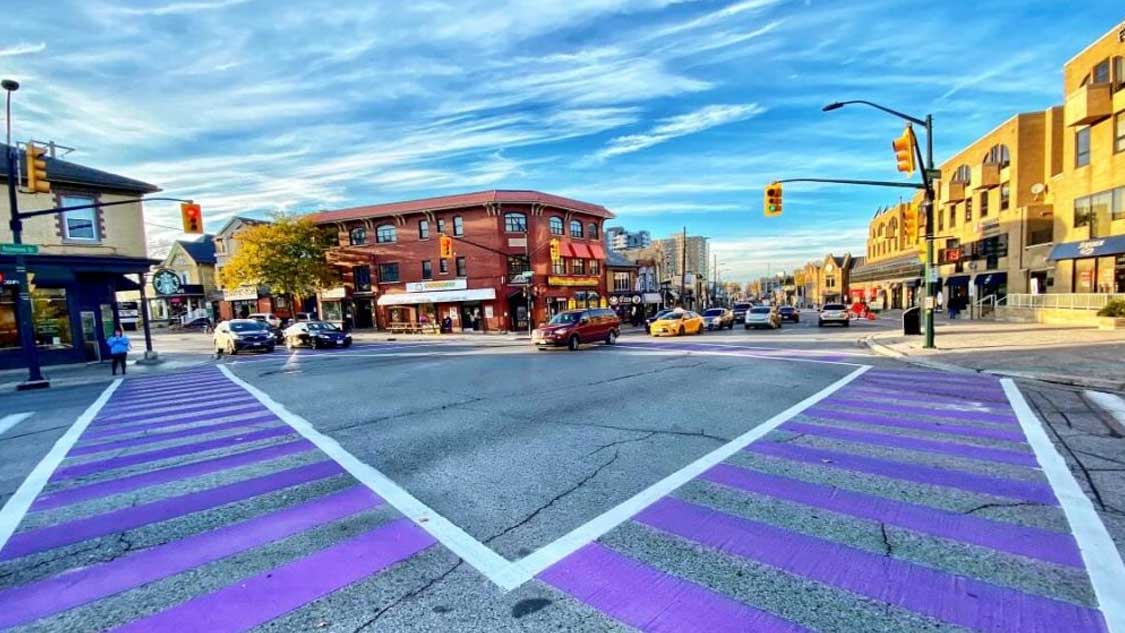 For one reason or another, when it comes to tourism in this province, London is a city that's too often overlooked. Yet, when you sit down to make a list of all the things to do in London, Ontario, it's a really impressive display.
There are plenty of attractions in London, Ontario that make the city a worthwhile Ontario road trip destination. In fact, when the time is right, it's an ideal city to head to for the weekend (or longer). London is an Ontario city with plenty of green space and parks, great restaurants and bars, access to fantastic sports and entertainment, and a real sense of community.
Of course, it'll depend where you're based in the province, but considering London is such a central hub, you've got highways galore that lead to the city's doorstep. And it may not be the most breathtaking drive in Ontario, but it should be relatively painless.
Below, we're going to carefully cover what to do in London, Ontario to ensure that you're able to make the absolute most of your next visit there.
A Brief Intro to London, Ontario
London is often considered to be the hub of southwestern Ontario. They currently have a population of around 400,000 people, which makes London the fifth most populous city in the province. In fact, it's Canada's 11th largest metropolitan area.
London, Ontario is roughly equal distance from both Toronto and Detroit (about 200kms away from each). The city lies right where highway 401 and 402 meet each other, which makes it an easy drive as well from Windsor, Sarnia, and other population centres.
It's known for a number of things, but education, healthcare, arts, music, and sports probably top the list. Notably, it's the home to both Western University and Fanshawe College.
Increasingly, people are realizing that there are no shortage of activities in London, Ontario to appreciate, so it's finally getting its due as a tourist destination.
Fun Things to Do in London, Ontario
There are plenty of London, Ontario attractions, but which ones should you prioritize on your next visit?
Here's what to do in London, Ontario whenever you're headed there next!
Visit Covent Garden Market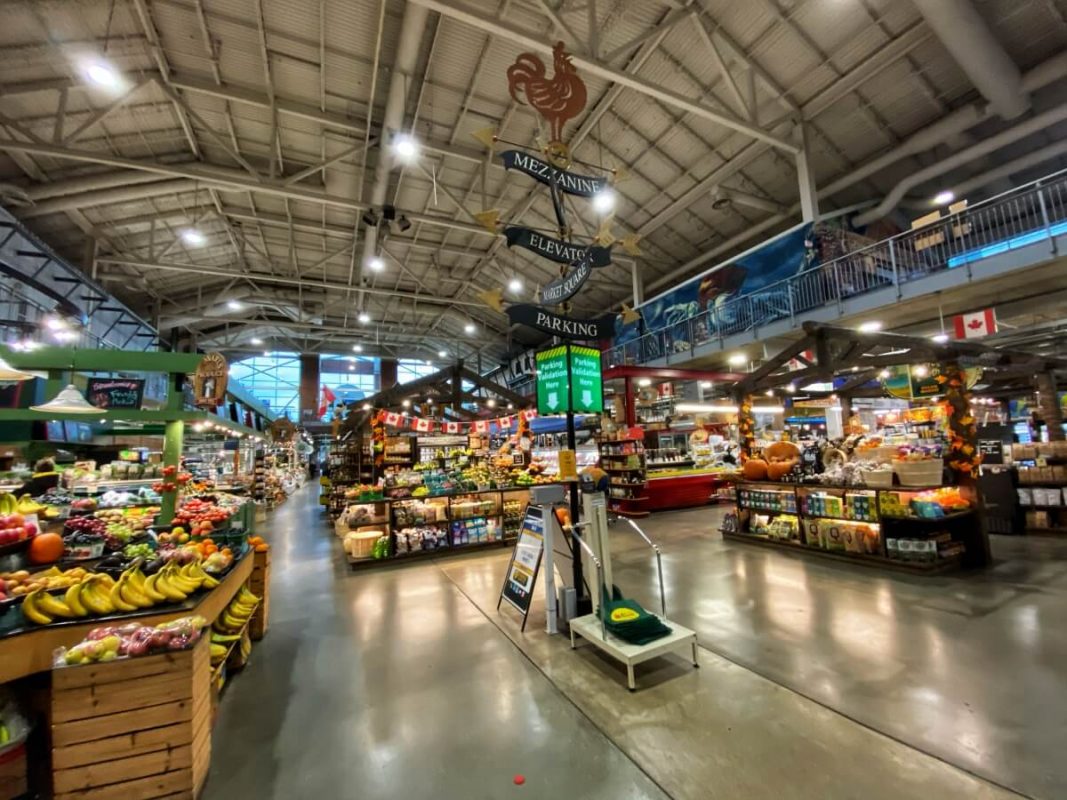 Located in downtown London, Ontario, Covent Garden Market bills itself as "London's Original Market." That seems only fair considering Covent Garden first opened its doors in 1845. You know, 20 or so years before Confederation – no big deal.
They're a 7 day a week market which offers pretty much everything under the sun. They run an indoor market, as well as an outdoor farmers' market. The outdoor market typically runs twice weekly, and you can get more details about that here.
Covent Garden features over 50 merchants and services, with everything from fresh fruits and vegetables to meats and cheeses. They also feature 18 restaurants on site, so if you get hungry shopping, you indulge in some prepared culinary delights.
Whether you're aiming to do some shopping in London, Ontario, or just wander around, Covent Garden has to be on your list of places to visit.
Stroll Around Springbank Park
Springbank Park is the largest park in London, and it covers roughly 300 acres. It's an ideal place to go for a walk and get some reprieve from the hustle and bustle of the city.
Springbank Park has no shortage of playgrounds and facilities for children, so it's perfect for a family outing. With over 30km of trails, it's also ideal for folks who are outdoorsy.
The Thames River runs through the park, which makes it extra picturesque. It's a London, Ontario attraction where, once you arrive, you're really not going to want to leave.
For visitors who are big into the outdoors, you'll also want to take note of other spots in and around London such as Victoria Park, Gibbons Park, Sifton Bog, Westminster Ponds, the Fanshawe Conservation Area, and Komoka Provincial Park.
Appreciate London's Restaurant Scene
The impressive diversity and quality of London's restaurant scene just isn't talked about as much as it should be in this province. In fact, that probably holds true for a city like Kingston as well.
To get your day started, we'd recommend Plant Matter Cafe on Richmond, and in particular, their Tofu Scramble Bagel. It's all vegan, and it's all delicious.
You'd also be remiss to leave London without eating at Hunter & Co, a tapas restaurant done very, very right. The other restaurant that comes to mind is Dimi's Greek House, which serves a flaming saganaki that will steal your heart.
There are no shortage of incredible restaurants in London, Ontario worth visiting.
Set Eyes on St. Peter's Cathedral Basilica London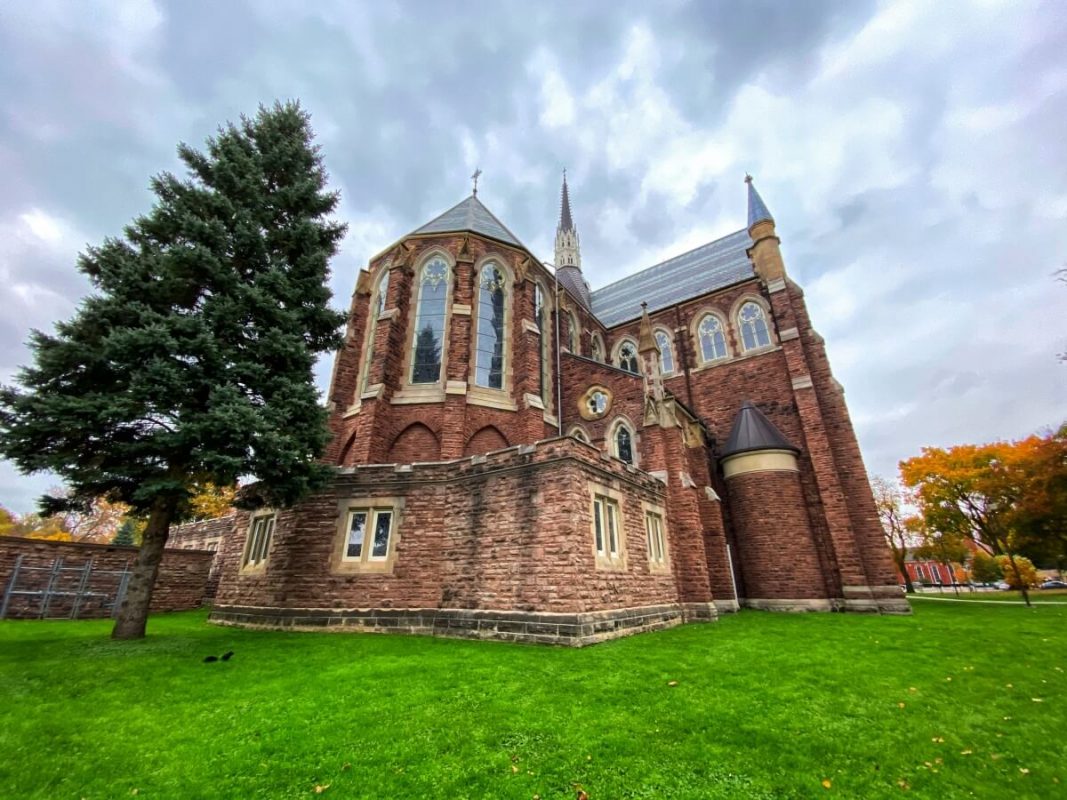 Everyone visiting this city should add a nice big walk up and down Dufferin Avenue to their list of things to do in London, Ontario. But, don't forget to stop when you get to 196 Dufferin and take in this magnificent cathedral.
St. Peter's Cathedral Basilica was first founded way back in 1834. Stained glass was added in 1889, but the interior that many would recognize today didn't take shape until 1926. It was in 1958 that the two towers on the front facade were added, which, in our humble opinion, is when it became the photogenic staple that it is today.
The exterior is what St. Peter's is known for, but the interior is not to be missed, either.
It's still very much an active congregation, so you can stay tuned to their Facebook page for updates around future services, tours etc.
Bring the Family to Storybook Gardens
Storybook Gardens is a staple of London, Ontario tourism. It's well known throughout southwestern Ontario as one of the premier places for family fun.
As you might have gathered by the name, the experience is centred around interactive areas where children can see well known stories come to life. That being said, they're open year round, so in the summer they are known for their "Riverbank Splash Pad," whereas in the winter it's all about their skating trail.
Visit their website for more information visiting in the future, as well as online programming.
Storybook Gardens, by the way, is located in Springbank Park, which you'll note we mentioned above as one of the top things to do in London, Ontario. Especially if you've got a family, those are two can't miss experiences.
See What's On at Budweiser Gardens
Welcome to the largest sports-entertainment centre in southwestern Ontario – Budweiser Gardens!
A visit to Budweiser Gardens is no doubt one of the most fun things to do in London, Ontario. It's perhaps best known the downtown home of the London Knights, which many would say is the most famous team in the Ontario Hockey League.
When able, it's also a top-notch facility for concerts, performances and anything in between. When there are events taking place, nearby Dundas Place (the city's first "flex" street) tends to be rocking, and it makes for a solid spot to grab a bite or a beer.
Down the line, when you're visiting London, be sure to keep tabs on what's going on at Budweiser Gardens. You can go see the Knights and see the future stars of sports, or catch a concert and see the current stars of music or comedy.
Support Deserving Local Breweries
Of all the activities we recommend as far as what to do in London, Ontario, we get the sense that this might be the easiest one to convince you to add to the itinerary.
As you might have gathered from our borderline love letter to Leamington's Cured Craft Brewing Co. – we love homegrown Ontario breweries.
When you're able to, we'd personally recommend a visit to Powerhouse Brewing Company. They've created a home in the old Kellogg's Factory, and are part of the effort to bring the property back to life. If you've got a love of IPAs, then you need to try "The Generator," which is both tropical and refreshing.
Toboggan Brewing Co. in downtown London, Ontario is a good London brewery to visit if you're looking to grab a bite to eat as well, or perhaps for a date or outing. We're a fan of their "Double Lunatic Fridge" – a slightly crazy name reserved for an adventurous beer.
If breweries are your thing, then here's a detailed breakdown of the best breweries in London, Ontario.
Play a Little Golf Near London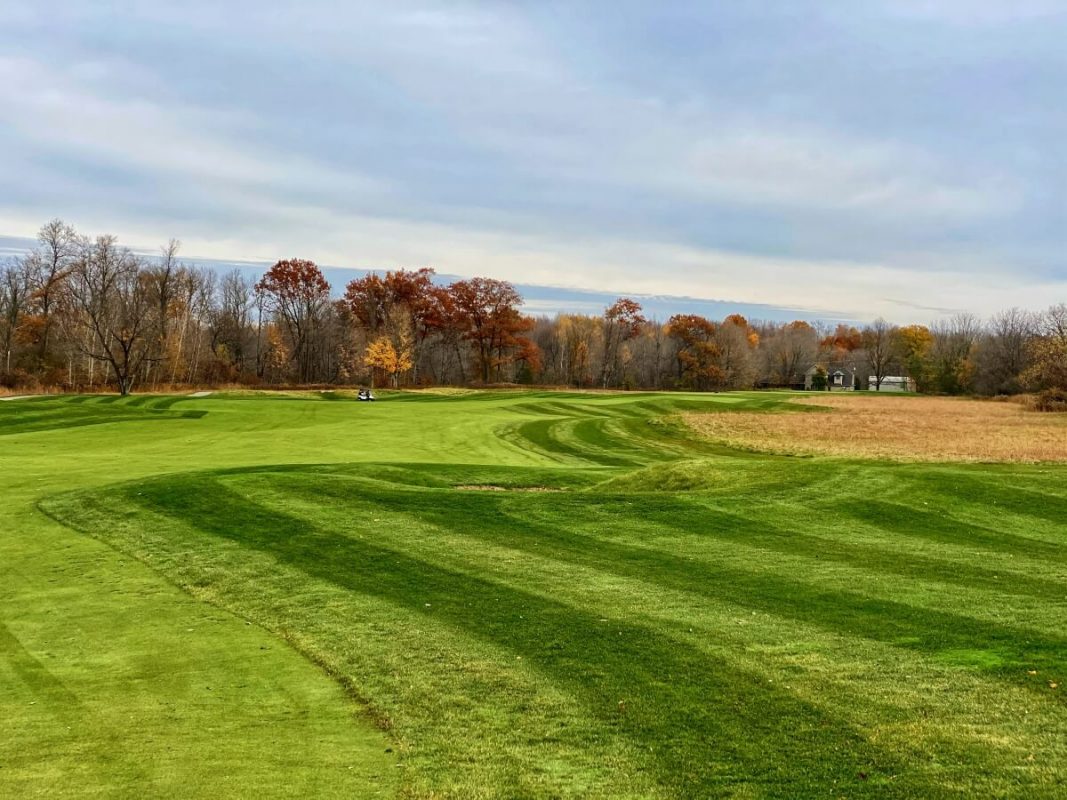 For those who are aching to be a little active when the visit London, it's worth considering if you can sneak in a game of golf. Conversely, you could also plan an entire weekend just around golf in southwestern Ontario and base yourself in London.
It's one of those activities in London, Ontario that a lot of visitors don't have on their radar, but should.
We'd personally recommend FireRock Golf Club, which is only about a 15-20 minute drive from downtown. It's a challenging yet enjoyable par 72 championship design, which ranges from 5672 yards to 7183 yards depending on which tees you're playing from.
Another course worth considering is Forest City National Golf Club. It too is a 18 hole championship course, and it sits on 275 acres of incredible picturesque land on the southeast shore of Fanshawe Lake. It's a course that will make you feel world's away from the city.
Stay the Night
With its plethora of good restaurants, breweries and bars, London, Ontario suits a weekend visit awfully well.
Of course, if you're looking to stay for the weekend, you'll need a place to crash, so it's a good thing there are plenty of London, Ontario hotels to choose from.
We'd first recommend The Park Hotel London. It's an all-suite hotel which serves free breakfast. It's one of the best bangs for your buck that you'll find in the province.
Another option is Delta Hotels by Marriott London Armouries. It's located in downtown London, and has a unique castle-like exterior that makes it one of more photogenic buildings in London, Ontario.
Both of these hotels give you great walking access to many of the top attractions in London, Ontario.
See London, Ontario From Above with GL Heli
The nickname of London, Ontario is "The Forest City" for a reason. And that reason becomes very clear when you get aerial views.
You can cruise straight down Oxford Street and get a view of downtown London that you could have never imagined. Actually, you can get whatever views you want with GL Heli, as they're all about catering to your needs.
Last we checked, they still ran a tour that was a glorified Tim Hortons run, where you take off from Kitchener and head a Timmy Ho's parking lot!
Ideally, you can take a tour in autumn to fully experience the magic of "The Forest City," but it's going to be beautiful anytime of year. You can find out more details around that here.
That's a wrap on our favourite London, Ontario attractions and activities. If you've got any you think we should add, just comment below! Please note, we've got an Ultimate Ontario Facebook Group if you're looking for a community of likeminded Ontario adventurers.
Disclosure: We want to thank both London Tourism for hosting Ultimate Ontario for a visit to their city. Please note, our views and words are wholly our own.
Christopher Mitchell is the Cofounder of Ultimate Ontario. He's visited over 80 countries, and has lived on 4 continents, but now has his eyes set squarely on exploring this incredible province, and helping others do the same.