Ultimate Ontario contributor Christopher Rudder breaks down the best things to do in Waterloo, Ontario to ensure that any visit you take is fun-filled.
---
The Waterloo region, located in southern Ontario, is one of the province's best areas.
While it's famous for its technological exploits and its Universities (the University of Waterloo & Wilfrid Laurier University), it's also a great travel destination. A visit to the region offers visitors fantastic choices between modern cities and countryside towns.
Whichever part of the region you choose to visit, you'll enjoy your time thanks to the plethora of Waterloo attractions available. We're talking historical landmarks, museums, walking tours, art galleries, hiking trails — these are all some of the top things to do in Cambridge, Kitchener, Waterloo, and other parts of the region.
About Waterloo, Ontario
The region of Waterloo comprises three cities and four rural townships, each with its characteristics and personalities. Despite being in North America, it got its name from the infamous Battle of Waterloo in Europe.
Before it became home to more than half a million people today, the region was home to the Pennsylvania Mennonites. This group first settled in Waterloo in the early 1800s, setting up shop along the Grand River.
Today, it's a region built on interconnected communities that enjoy many indoor and outdoor activities. As a self-proclaimed crossroads of innovation and tradition, visitors can enjoy a vibrant day out in the city or escape the hustle and bustle in the quaint countryside.
The Best Ways to Enjoy Waterloo's Attractions
Perhaps you want to take a day trip, or maybe you or your child is heading off to University. If you are looking for things to do, Waterloo and its neighbouring cities and towns have plenty to offer. Perhaps you want
Fortunately, we're here to help you with a comprehensive guide of Waterloo activities for various interests. Pick your favourite ones below and get out on the streets to see what makes the region so unique.
Walk the City Streets
We think everyone agrees that when it comes to exploring an area, there are few ways better than doing it on foot. This holds true for this region, and you can dive deeper into its cities with walking tours in Waterloo led by a knowledgeable guide.
Art enthusiasts will enjoy wandering the streets of Downtown Kitchener on a mural and outdoor gallery tour. History buffs will have the opportunity of learning about Berlin's civic and war history on different tours led by a guide with tons of information to share.
In Waterloo, learn about the history of the city's buildings and natural landscapes in a tour that commences in uptown. In Cambridge, there are also walking tours that discuss the city's history, focusing on the architecture of the buildings.
Marvel at the Exhibitions on at Local Museums & Art Galleries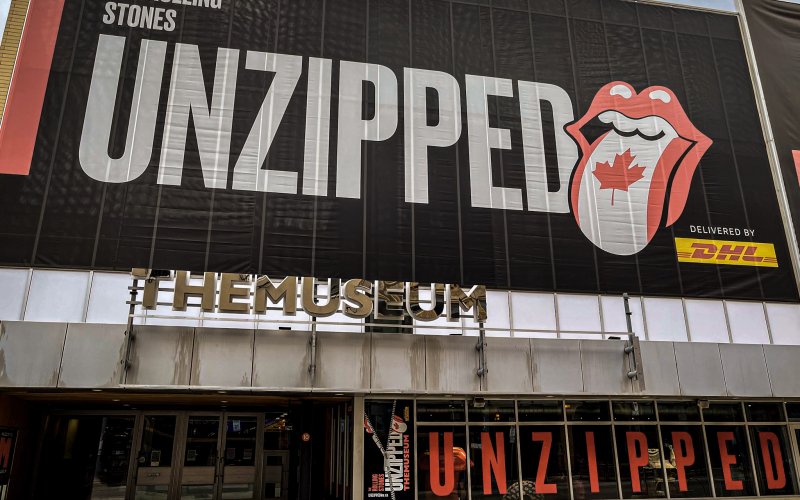 The grand attraction for art buffs in the region is the Kitchener-Waterloo Art Gallery, in which local and international artists showcase contemporary art. The incredible thing about this art gallery is that it has agreements to loan art pieces from other galleries, meaning more art to see.
While viewed as entertainment for kids, we'd argue that 'THEMUSEUM' is great for all ages. There is a 125-gallon fish tank, some art pieces, and an indoor garden among the draws here. THEMUSEUM also hosts temporary exhibitions and events on specific holidays like Halloween and Cinco de Mayo.
Explore the Three Cities
Thanks to the three cities' (Cambridge, Kitchener, Waterloo) proximity to each other (they're all located approximately 30 minutes apart); you can dabble in a few different things within a single day. There's no shortage of sightseeing opportunities as the vibrant cities are filled to the brim with attractions.
In Kitchener, right at the top of the list is a visit to Huron Natural Area, which is a natural haven perfect for hiking, photographing, or just immersing yourself in nature. If you're a fan of puzzles, make your way to the Adventure Rooms and try to escape from one of the four rooms.
In the city of Waterloo, visit RIM Park and enjoy both indoor and outdoor activities – like playing beach volleyball, hiking along a 7 km loop trail, or simply enjoying a picnic. If you time your visit perfectly, you can drink like a German at the Canadian iteration of Oktoberfest, complete with many events. For those who'd like a break from the real world, CTRL V Waterloo is around to immerse you in the world of virtual reality with several games.
There's no shortage of things to do in Cambridge as well. Enjoy an experience unlike any other at the Cambridge Butterfly Conservatory, with hundreds of butterflies gliding around you. If nature is more your thing, make your way to Shade's Mills Conservation Area, where you can amongst the greenery, fish, swim, and more.
Appreciate Waterloo's Rural Side
Vibrant cities aren't the only places to visit in Waterloo. There's plenty of awesomeness to be found in the rural townships of North Dumfries, Wellesley, Wilmot, and Woolwich.
Bodies of water are what's on tap (no pun intended) in North Dumfries, with many lakes, ponds, rivers, marshes, and creeks dotted around the village. Tour the Castle Kilbride National Historic Site in Wilmot, home to Canada's Flax Mill King. Wellesley isn't about any one attraction, it's just offers a perfect escape from the fast-paced city life.
Woolwich's crown jewel is the St. Jacobs Farmers Market which has ready-to-eat food and fresh produce. The market is open all year round on Thursdays and Saturdays (07:00 to 15:30) and Tuesdays from June to Labour Day (08:00 to 15:00). Afterwards, go on a sightseeing stroll in the charming town with a St. Jacobs walking tour.
The other hidden gem in Woolwich is the West Montrose Covered Bridge (Kissing Bridge) and one of Ontario's last remaining covered bridges. It spans 198 feet across the Grand River, and it's the photo that you'll find up at the top of the article.
Get a Taste of the Breweries
With a myriad of breweries in the region, one of the fun things to do in Waterloo is to go on a tasting tour at these breweries. Kitchener-Waterloo is home to Oktoberfest, after all!
Among the best breweries in the Waterloo region is Foundry Brewing in Cambridge. Not only do they sell incredible beer, but they are also happy to teach you any and everything regarding the brewing process.
In Kitchener, head to the Counterpoint Brewing Co. for some fantastic stouts and porters. We recommend trying out the famous Black Cello, a coffee stout brewed with Brazilian coffee beans for the absolute best time.
To quench your thirst, you should visit other breweries: Abe Erb, Short Finger Brewing Co., Stockyards Brewing, Block Three Brewing Co., and Four Father Brewing Co.
Enjoy Summer Seasonal Fun
If you're visiting Waterloo in the summer, you can't make the mistake of skipping out on some water fun.
First up is The Grand River, a heritage river that has flowed through the region for many years. Visiting this river gives day-trippers loads of activities in Waterloo that can be enjoyed on a hot, heatwave-induced summer. Paddle the river in a canoe or kayak, or admire the river's greenery from the comfort of a tube.
If you're travelling with kids, visit Bingemans Big Splash. This waterpark has several incredible water attractions, including thrilling slides, a wave pool for cooling off, and more.
Another exciting thing to do here is to visit the Laurel Creek Conservation Area. Here, you can birdwatch and hike in gorgeous natural surroundings. Enjoy some thrilling fun by windsurfing or swimming in the natural waters.
Partake in Winter Fun
Waterloo, Ontario tourist attractions aren't just limited to the summer, though, as there's plenty to do in the colder months.
First up – fun on the snow at Chicopee Ski & Summer Resort which accepts the novice and the experienced. Shred the slopes to your heart's content atop a ski or snowboard. Zoom down the slopes on a tube at Chicopee Tube Park for something less daunting.
If you prefer winter fun with a little more flair, then head to the Waterloo Public Square and bust out your best-skating moves. Alternatively, you can give your feet a rest and do some Waterloo sightseeing from the comfort of a horse-drawn trolley or sleigh ride. This experience can be found in St. Jacobs, and it is a great way to marvel at the little town's beauty.
Go Back in Time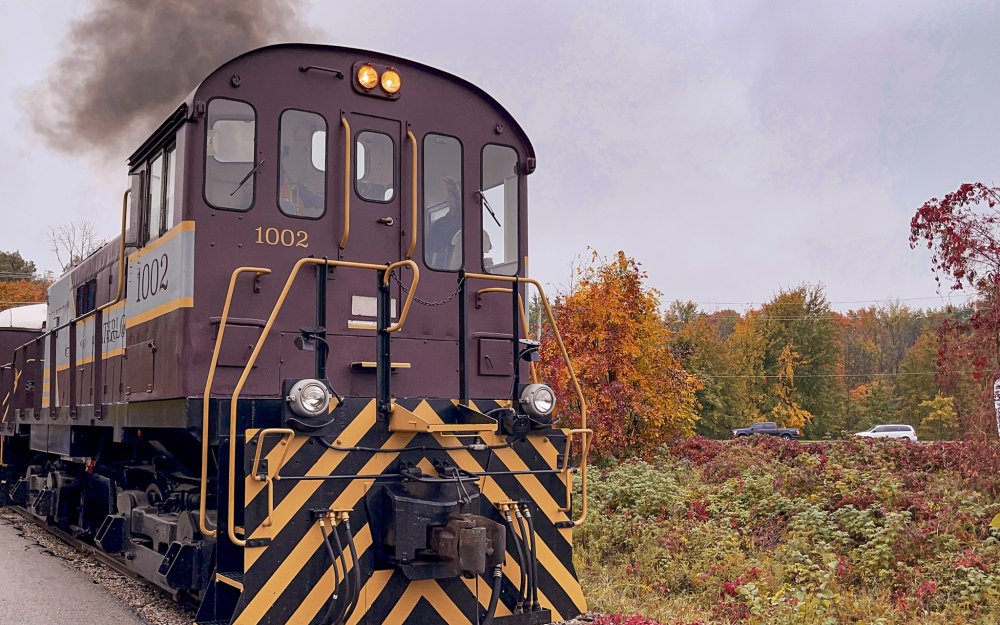 Unfortunately, there isn't a time machine in Waterloo yet, but there's a way you can still get transported to the past.
Visit the Doon Heritage Village to see what life was like in 1914 in Waterloo. Admire the restored buildings that have stood since then. There's a grocery store, a post office, a harness shop, a fire hall, and more. The staff commit to the historic village's bygone times by wearing costumes.
You can also relive history by taking a ride on a steam train at the Waterloo Central Railway with popcorn and other snacks in hand. Once the ride ends, you can go to the railway museum to learn something about the steam trains here.
That's a Wrap on Places to Visit in Waterloo, Ontario
We hope that this guide has helped you narrow down your list of the best Waterloo, Ontario things to do. The region of Waterloo has plenty of splendour and attractions that will suit all travellers.

With art galleries, museums, water activities, and the like, you'll never be short of Waterloo, Ontario attractions to liven up your day.
---
If you appreciated this article, you'll love our newsletter, as well as our Facebook group! Feel free to join, all are welcome.
Christopher Rudder has spent over five years as a day and short trip expert, travel writer, skilled videographer/editor, and photographer for Rudderless Travel. A place that inspires those with limited to discover hidden gems while promoting diversity.
Using his day/short trip expertise and videography/editing talents, he launched Road Trip Ontario, which quickly became to number one source for Day Trips, Weekend Getaways & Road Trips within the province of Ontario. Together with his partner-in-crime (Gordana Grubor), he aims to explore all that Ontario has to offer while supporting local businesses.