These magical skating trails in Ontario are perfect for shaking off the winter blues and enjoying the magical Ontario outdoors.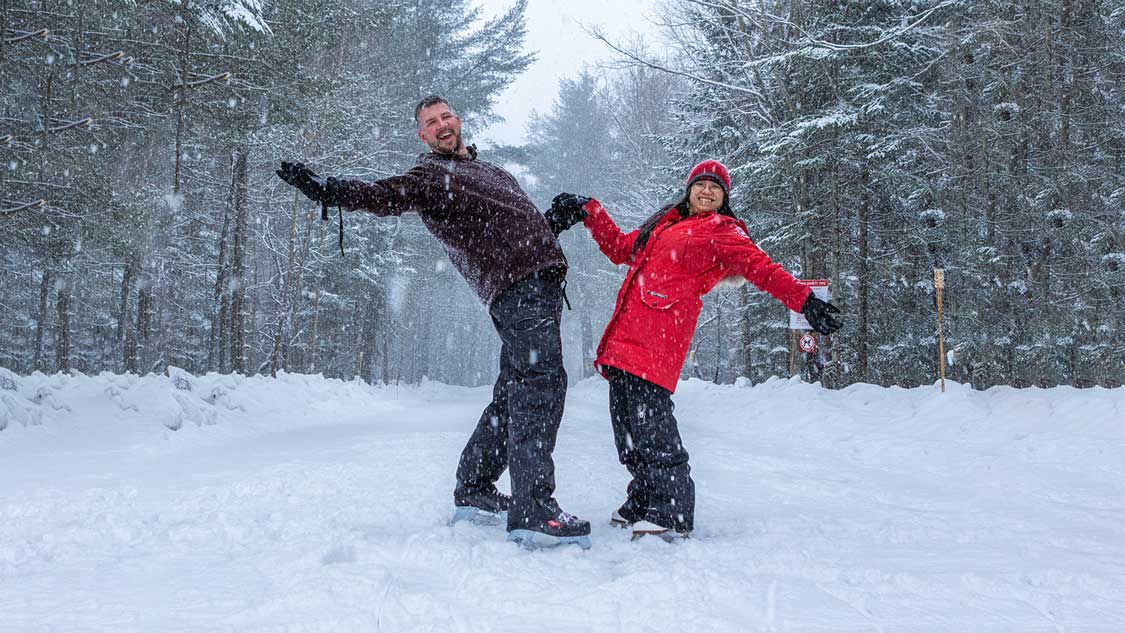 With our long, cold winters, Ontarians know how to weather the cold. And it seems like year after year more amazing Ontario winter getaways and attractions are popping up. One of my favourite winter activities is skating on the incredible skating trails in Ontario that pop up once the ground freezes.
From the world's longest ice rinks to torch-lit forest paths, these Ontario skating trails help you shake off the winter chill and enjoy our amazing winters in all of their glory.
These skating trails in Ontario can vary in style dramatically, but they all offer an incredible way to enjoy the outdoors, get some exercise, and explore the winter wonderland that those in Ontario are blessed to have around us each and every year.
So grab some wool socks, strap on your skates, and let's explore the best skating trails in Ontario.
Arrowhead Provincial Park Skate Trail in Huntsville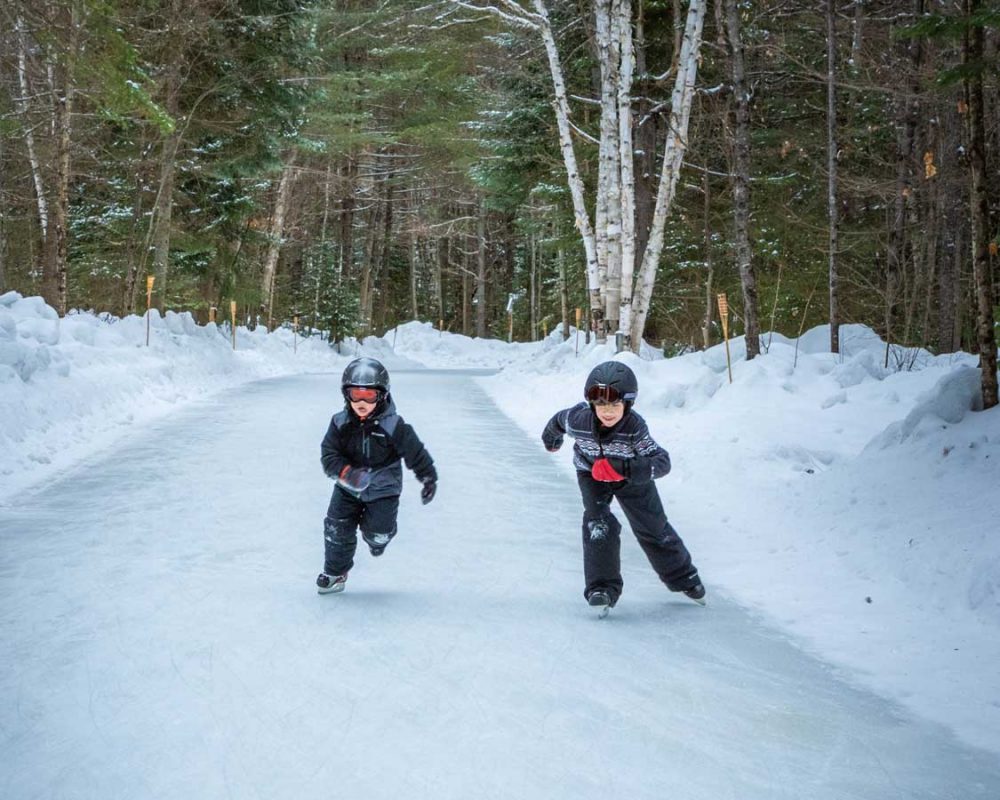 One of the most popular Ontario skating trails is the 1.3 km Arrowhead skating trail that winds through the forest outside of Huntsville, Ontario. This trail is absolutely beautiful and is wide enough that the whole family can enjoy this trail together.
Make sure to sign up for the spectacular Fire & Ice nights after January 4th. During these nights the Arrowhead skating trail is lit with hundreds of tiki torches. This makes for a wonderful romantic night out.
The Arrowhead head runs seasonally, as weather permits, from 11:00 am to 5:00 pm, with fire and ice nights running from 6:00 pm to 9:00 pm. Access is included with park admission. Skates are available for rent at the park office.
Rideau Canal Skating Trail in Ottawa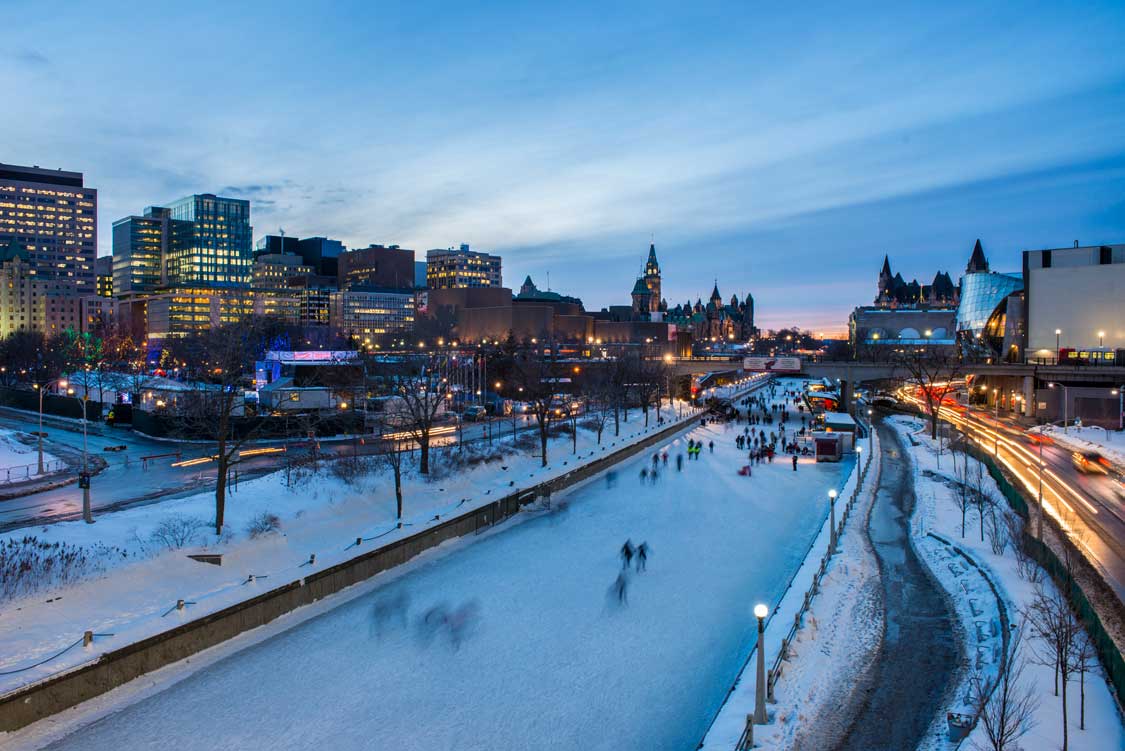 At 7.8 kilometres in length, and stretching from downtown Ottawa out to the Hartwell Locks, the Rideau Canal skate-way is the longest skating trail in Ontario. In fact, it often clocks in as one of, if not the, longest skating trail in the world.
Because skating trails can change with the season, it is only ever beaten, occasionally, by the Red River Mutual Skating Trail in Winnipeg, and the absolutely mammoth 30 km Lake Windermere skating trail in the Columbia Valley in B.C.
The Rideau Canal is practically a festival on its own. In the busy downtown core, you'll find plenty of food and beverage stands, skate rentals, and warming stations. These become less common the further you go, but they'll still be available in the major areas of this Ontario skating trail.
The Rideau Skating Trail is just one of many things to do on the Rideau River. The trail generally opens around January 18th, weather permitting. Sometimes it can open in late December, and other times it may not open until February. There is no admission fee to access this skating trail.
RiverOak Skating Trail in Ottawa
At 3 kilometres long, the frozen paths of the RiverOak Skating Trail in Ottawa are dwarfed by the Rideau Canal. But, where the Rideau has size, River Oak has ambiance.
This pretty Ontario skating trail winds through old-growth apple orchards and calm, clear meadows on a loop that you could do time and time again. And, unlike most Ontario skating trails, you are welcome to use your hockey stick and puck along the entire trail.
RiverOak has several ice rinks on the property to go along with the skating trail, so you definitely won't run out of things to do. Friday nights, you can also enjoy the paths lit by romantic tiki torches.
The ice trails generally open in January and run from Thursday to Sunday, weather permitting. Adults (16+) are $12, and youth and seniors (6-16 and 65+) are $8.
MacGregor Point Provincial Park Ice Skating Trail in Saugeen Shores
MacGregor Provincial Park in Saugeen Shores might be at its most popular during the summer camping season, but winter in MacGregor Point is quickly becoming high season.
Along with the gorgeous waterfront snowshoeing routes and winter bird-filled marsh walk, the 400-metre skating trail at MacGregor Point makes for an awesome reason to visit this Lake Huron park.
This might be shorter than some of the other Ontario skating trails, but the beautiful scenery and the shoreline forest add a certain sparkle to this winter skating trail.
The MacGregor Point skating trail is open from dusk till dawn as weather permits. Access is included in the park admission.
Cranberry Marsh Ice Trail in Bala
Feel like combining some mulled cranberry wine with your Ontario skating trails? Then the Cranberry Marsh trail at the Muskoka Lakes Farm and Winery is for you.
Not only can you enjoy the fabulous 1.2 km skating trail among 12-acres of pristine cranberry marsh, but you can also enjoy the on-site waterfalls and warm up by the fire while sipping on some hot mulled wine or steaming cranberry-apple cider straight from the farm.
The Cranberry Marsh skating trail generally opens in January. It runs on weekdays from 11:00 am to 4:00 pm and on weekends from 10:00 am to 4:30 pm, weather permitting. You can also enjoy a torchlight skate every Saturday night from 6:00 pm to 9:00 pm.
Adults are $10 and kids 12 and under are $8.
Bentway Skating Trail in Toronto
Even the big city of Toronto is hopping on the Ontario skating trails trend. There have long been great outdoor skating rinks in Toronto, but when this opened up in 2018, it changed the way we look at winter in Toronto.
The Bentway skating trail stretches for 1.75 kilometres beneath Toronto's iconic Gardiner Expressway. It's become a way to beautify a once overlooked area of Toronto and bring new life to the Toronto waterfront.
The Toronto Bentway skating trail is open from noon till 9:00 pm. There are skate rentals available, and they are free from 5:00 pm to 9:00 pm. You'll find on-site vendors selling everything from Kahlua coffee to hot chocolate and Beaver Tails.
Admission to the Bentway Skate Trail is free of charge. It typically opens in late December to mid-January weather permitting.
Lift Lock Skate Park in Peterborough
Known as the "gateway to cottage country," the beautiful city of Peterborough is home to the Trent River and Trent Canal which connects so many of the amazing lakes of Peterborough and the Kawarthas.
If you haven't seen it before, the Peterborough Lift Lock is a technological marvel. It was built in 1904 and is still the highest hydraulic lift lock in the world.
During the summer months, this is a popular route for those boating the Trent-Severn waterway. But during the winter months, the area below the Lift Lock is transformed into a winter wonderland with a huge stretch cleared for the Lift Lock skating trail.
There is no cost to access this Ontario skating trail. And on weekends and holidays, you can usually find vendors selling hot chocolate and coffee.
Island Lake Ice Skating Trail in Orangeville
Island Lake Conservation Area is a point of pride for residents of Orangeville. This lovely outdoor space features a picturesque, shallow lake that draws in anglers from across the province as well, as a scenic 8-km walking trail that meanders across boardwalks and through forests.
During the winters, as weather permits, the park opens up a 1 kilometre skating trail along the ice surface. There is also a circular rink cleared for pond hockey and other skating activities.
This is a popular spot for locals on weekends and draws visitors from the surrounding area as well. Access to the Island Lake skate trail is included with park admission. You can find more amazing things to do in Orangeville, Ontario here.
Woodview Mountaintop Skating Trail in The Blue Mountains
Not only are the Blue Mountains one of the most popular downhill ski resorts in Ontario, but it is now home to one of Ontario's best skating trails. This 1.1 kilometre skating trail zips across the trails at the top of the Blue Mountain ski resort.
The Woodview Mountaintop Skating Trail at Blue Mountain resort zips through forests from 6:00 pm till 8:00 pm while the trail is lit by tiki torches. There are skate rentals available on-site if you don't have your own.
A two-hour admission is $13 for youth and $16 for adults. The Blue Mountain skating trail often opens in mid-December weather permitting. While you're in the region you can also enjoy snowshoeing at nearby Scenic Caves Adventures or spend some time exploring the beautiful town of Collingwood.
Discovery Harbour Skate Trail in Penetanguishene
Now going into its third winter, the Discovery Harbour Skate Trail on the shores of Penetanguishene Bay offers an ideal opportunity to experience winter in southern Georgian Bay.
This 1.5 kilometre Ontario skating trail offers the chance to skate along a route filled an incredible naval history of shipwrecks and tall ships.
The Discovery Harbour skate trail generally opens at the end of January and runs through until the beginning of March, weather permitting. Children 5 and under are free. All others require an $8 admission fee. All skate trail access requires a waiver.
Other Great Skating Trails in Ontario
These might be some of the best skating trails Ontario has to offer, but there are some other amazing skating trails in Ontario worth discovering. Here are a few honourable mentions. And we'll add more as they pop up.
We're quite sure there will be many more great ice skating trails arriving in the near future.
Laurentian Valley Skating Trail in Pembroke
Another fabulous Ontario skating trail is the 1.5 km forest loop in Pembroke, Ontario. This beautiful skate park is located next to the Timberline Snowmobile Club and has free admission.
Simcoe County Museum Skating Trail in Minesing
Beyond being a great road trip from Toronto, Simcoe County offers some great winter fun. The Simcoe County Museum Skating Trail is a wonderful 1.1 kilometre loop that winds past the Simcoe County Museum and heritage buildings and through a scenic forested pathway.
Admission for adults (25+)is $10 while youth (4-24) are $8. Children aged 3 and under are free.
Colonel Samuel Smith Park Skating Trail in Toronto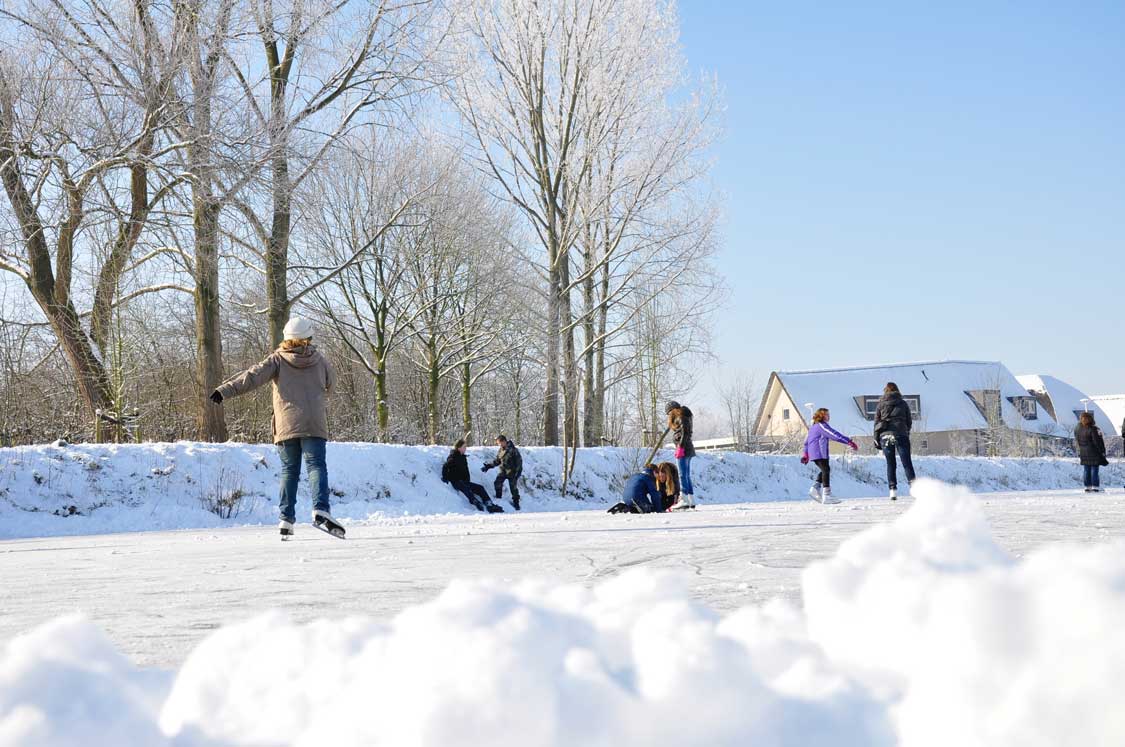 Another great Toronto skating trail is the Colonel Samul Smith Park figure 8-trail. Located along the wooded shoreline near the Kipling and Lakeshore area, this popular skate trail draws visitors from across the city.
This Skate trail in Ontario is usually open from mid-January till March break, weather dependent. There is no cost for admission.
Gage Park Skating Loop in Brampton
This short but scenic Brampton skating trail is a popular destination around the holidays. The Gage Park skating trail is gorgeously decorated with holiday scenes and lights.
You'll find skate rentals available as well as food vendors. There is also a beginner's area for those just learning to skate. It's open from 10:00 am till 10:00 pm with extended hours from December 21 till January 5th. Weather permitting.
Calabogie Peaks Resort Skating Trail
Located in the Ottawa Valley just an hour from the nation's capital, the Calabogie Peaks Resort skating trail offers a wonderful place to take a mini break in the province. You can even overnight at the resort and make this experience a fantastic weekend getaway.
This Ontario skating trail is set against a picturesque forest backdrop and it's not rare for a game of pick-up hockey to break out on the ice rink.
Fern Resort Skating Trail
Winding through 1.5 kilometres of forested countryside, the skating trail at Fern Resort makes for a wonderful escape from the city. The trail at this all-inclusive resort on Lake Couchiching even features a rest stop halfway through the course with a fire pit. You can even purchase skating trail packages that include meals at the resort.
Harley Farms Skating Trail
This scenic 2 kilometre long ice trail in Keene has guests zipping through woodland farms where you can wave to the animals as you pass. Unlike many of the Ontario skating trails, the Harley Farms circuit includes some uphill and downhill sections that will get your heart pumping. This trail was designed by the same team that created the Arrowhead skating trail.
Perth Outfitters Skate Trail
Located in one of Ontario's most charming small towns, the Perth Outfitters Skate Trail is one of the best ways to enjoy winter in the village.
The trail, located just an hour south of Ottawa, has a 400-metre looped skateway that winds through the forest and along the banks of the Tay Canal. You'll have access to hot beverages and snacks in the on-site log cabin as well as an open fire where you can roast marshmallows. On Friday and Saturday evenings they light the trail up with tiki torches for a truly romantic skate.
Countryside Adventures Skating Trail
Located in rural Southeastern Ontario, the Countryside Adventures Skating Trail in Moose Creek is one of the best skating trails in Ontario.
The route, which meanders through forests and waterways is long enough for a fun day of skating. And you can fuel your adventures by enjoying snacks or a meal from the on-site food truck.
Which of these Skating Trails in Ontario Will You Visit Next?
At Ultimate Ontario, we believe that small businesses in Ontario are the key to the diverse and amazing attractions and activities in Ontario. When you're ready to celebrate winter in Ontario, support the proud local entrepreneurs that help make this province so incredible.
We know how difficult it is for these local businesses to succeed and thrive. These businesses build and drive energy in their local communities that help to showcase why Ontario is such a special place.
---
If you appreciated this article, you'll love our newsletter, as well as our Facebook group where Ontario comes together. Feel free to join, all are welcome.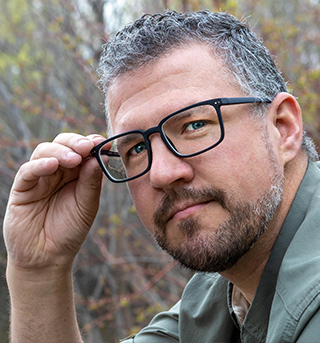 Kevin Wagar is a founder and editor of Ultimate Ontario. He has been working in the travel media industry since 2015 when he founded his family travel website Wandering Wagars – Adventure Family Travel.
Over the years Kevin has developed a deep love for his home province of Ontario and aims to showcase the incredible experiences and amazing small businesses found within it.