Valentine's Day in Ontario has a lot of connotations as to what it should be, but the truth is, you get design your own Valentine's Day, and have fun with it. UO Contributor Willa Jaggi walks us through how we can enjoy the date with our partner, and totally embrace it as a unapologetic single.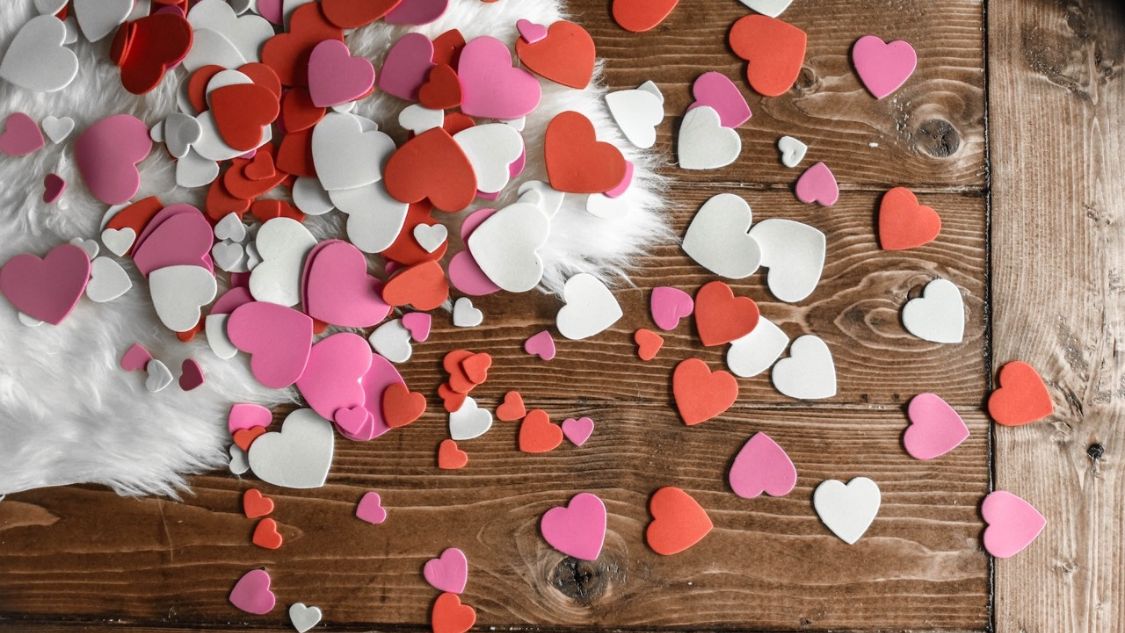 ---
Sure, it's cold as can be, but that doesn't mean that Valentine's Day in Ontario can't be a day worth celebrating. In fact, it's a day that we can all have a little fun with regardless of our relationship status.
More and more, it's becoming clear that this day is for everyone, and in this province, you can make it a memorable one.
Please note: This post may contain affiliate links. That means we may get a small commission for some of our recommendations at no extra cost to you.
Celebrating Valentine's Day in Ontario With a Partner
From writing handwritten notes for your beloved, to the serenading poems of Byron, to a proclamation of your love with a thousand roses and a ring – the Valentine's tradition has brought some of the purest expressions of love to life.
Creating happy memories and supporting each other in tough times, you are writing your romance novel as you go. Here are a few ways you can embrace that somewhat imperfect, somewhat silly, yet absolutely magical love story of yours this Valentine's Day:
Have a Date in the Air
As beautiful as Canada is, seeing it from above magnifies its beauty. Cherish your love amidst the gorgeous views of some of the loveliest sights in Ontario.
Fly over the Thousand Islands and get to see millionaires row, Boldt Castle, and discover secret passageways on Dark Island. The heliport is about 20 minutes away from Kingston in a Gananoque. They offer a variety of guided tours with some including cider tasting.
If you are thinking of going for a little Niagara tour, you can enhance your trip by getting on a 30-minute plane ride with complimentary chocolates for your sweet tooth and some bubbly to add sparkles to your experience. You will be flying over many historical sites like Fort George and Queenston Heights Park in a Cessna airplane.
Or book a helicopter date to enjoy the spectacular Toronto skyline at twilight and spend the day editing your Instagram pictures and deciding what to eat in city that offers a multitude of cuisine offerings.
Treat Yourself to a Private Chef
Reservations for a special date for two in February are almost impossible to find. And even when you do, you often have to wait forty-five minutes before you're seated. Not to mention the sheer inability to hear your partner in the first place.
Why go through all that trouble when you can have Osso Buco at home? And nobody around to bother you. You pick the menu, you set the lighting, you put the songs to slow dance on!
Take a Chef has affiliations with private chefs and culinary experts across Ontario who can customize a three-course meal for you and bring that bougie restaurant experience right to your dining room.
Chef in The House also offers sommeliers if you want to take it up a notch.
Engage in Some Hydrotherapy
Visit the Vetta Nordic Spa that offers Finnish hydrotherapy in the scenic views of Horseshoe Valley and let nature take care of you. The valley is also known for cross-country skiing and fat-biking trails.
Take a trip to Ottawa to experience a heavenly thermal treatment at Keona Spa. You can pick from Swedish to Thai to stone massages and indulge in classic Nordic hydro spas at their wellness facility. While you're in Ottawa, skate on the world's largest rink on the Rideau Canal Skateway.
Stay in the rolling hills of Caledon for a sensational countryside getaway. Millcroft Inn & Spa has one of the best hot spring pools in Ontario. Their on-site restaurant, Headwaters, serves finely crafted dishes that capture traditional flavours of Burgundy; and they have an exquisite collection of fresh honey that is cultivated on the property.
Learn How to Love them Better
Knowing how your partner feels most loved is important. It enhances thoughtfulness towards one another when you know how they feel loved. Find out what's their primary love language. Both you and your partner may feel more appreciated, heard and understood.
Take the quiz, perhaps you will be happier with your partner when you figure out how they receive and give love.
Pull a Jack and Rose and Capture Their Beauty on Canvas
You might not be an artist but indulging in artistic ways of showing affection is something you might want to consider.
Open a bottle of wine, sit facing each other, pick up those pencils (or paint-brushes) and get drawing. You may create a masterpiece for your lover, or you both may end up laughing spewing some wine. Either way, it is a fun thing to do together.
You can pick up some art supplies at Gwatzman's if you happen to be in Toronto. They actually offer a date night paint kit. Or, you can focus on art itself and head to the Drawing House in Barrie, Ontario for some practice.
Spice Things Up in the Bedroom
Lovehoney is Canadian online sex-toys store that promotes sexual wellness and provides discreet deliveries. Explore your kinks with some valentine's special deals and bondage kits they offer.
If you want to get a feel and pick out your toys in person, you can check out Northbound Leather on Yonge and Wellesley in Toronto. They even have a customization option available. They give you the nudge to dive deep into erotic world with their major fetish nights and fashion shows throughout the year.
Light up some candles – not lavender, and not jasmine, strictly vanilla scented (it's a natural aphrodisiac).
Celebrating Valentine's Day in Ontario If You're Single
First things first, we all go through a phase in life where we want to stay single. It's no big deal. You're figuring out what you like, who you like (someone who doesn't like you back), who you want to become- your values change daily and so do the people you sleep with.
You are putting the pieces together. And you are okay with this lifestyle (minus the occasional wave of loneliness that makes you want to drink straight from the bottle).
That said, there's always that one friend who is not okay with how you choose to live your life. And their way of showing their unsolicited concern is by rubbing it in your face. Like, okay, Sharon, we get it your perfect boyfriend sends you roses at work and bought you that perfect diamond bracelet and booked that perfect ski-cation in Aspen for the weekend. Enough with the bi-weekly broadcast of your HBO sponsored romance. Jeez!
Let us single people roll through our advent calendar of booty calls until V-day in peace.
But but but …I have been inspired by some of the wholesome content on TikTok about 2023 being 'my year.' I really thought this Valentine's was going to be about love. A different kind: self-love!
You have every right to celebrate you. Singles are owning this valentine's day, too!
Here's how to be single in Toronto and own it:
Get a Little Adventurous
Ride through a snowy trail on a fat-bike. In the northern edge of Oak-Ridges Moraine, rent a fatbike and discover the ecologically diverse Whitchurch Conservation Area's unpaved trails. It is said that it's usually easier to drift on a fatbike, something to do with larger tires and more surface area that helps maintain better balance. Test out the theory.
Go snow-tubing in Chicopee Tube Park in Kitchener. There are six chutes, so you get to enjoy the shorter wait times for one of the longest tubing slopes in Ontario.
You can also opt for some indoor adventures like rock climbing at The Rock Oasis Inc. in Toronto. They have a very inclusive environment for rock climbers of different ages and different levels. It's a fun sport!
Take a Mini Solo Get-Away
There's just so much happening in Muskoka all year round.
Book a room at the beautiful JW Marriott Resort on Lake Rosseau in Muskoka and treat yourself with a spa-day at their rejuvenating Hydro-spa. In addition to the out-door hot tub (hello perfect instagram shots) with a view of Lake Rosseau, their relaxation rooms offer fatigue reducing massages, saunas, and aromatherapy (I can smell the lavender through my MacBook) to make you forget all the worries in your life. And if that wasn't enough, they also have a steakhouse on the property!
If you need more outdoor activities, check out dog-sledding at North Ridge Ranch while you're there.
Now you might have some people trying to tell you "Awh! You poor thing, you don't have a partner to enjoy these things with, that's so sad" or something along those lines. You don't need that kinda negativity in your life. Those things aren't reserved for couples only. Celebrate yourself all you want and rightfully so!
You can also take a train for as low as $60 to see Niagara Falls from where it looks the best (Sorry, America, we win this one!). The best thing about the falls is the array of rainbows that make the vibe paradisical. When you're ready to step back indoors, you can also check out the casinos there and gamble for fun.
Take Yourself out on a Date
If for some reason you still haven't heard of this hidden gem located in the heart of Ossington, drop what you're doing you check this place out – Pastiche. They offer an exquisite unusual experience, not just food, an experience. They have hidden menus. You get to choose your option for meat and everything else is a surprise. It's like Cloudy with a chance of meatballs with a hint of Up's love story on a plate. And it's chandelier-lit.
If you're not willing to come to Toronto on one of the busiest nights, I got you covered. Here's an excellent semi-Victorian themed restaurant recommendation on Mississauga Road in Brampton – Terrace on the Green.
Their culinary team of experts offer classic and contemporary options to create a mini-edible-heaven for your belly. Their wine list is to die for (they do have rooms on their oh so beautiful property should you need one).
And if food does not excite you much, you can also take a paint class or pottery lessons at the Create Art Studio (in Toronto). It can be very meditative and help you unwind. Let the rotating sculpture wheel take your mind off the spinning wheel of life.
Julie Glaude's Art Space is also a wonderful studio in Pickering that you can find similar fun experiences.
To all my fellow piano lovers, Candlelight Concert's: The Best of Hans Zimmer is running in Paradise Theatre in Toronto all through February up until May. The tickets range from $30-$60, although they do not have a show on Valentine's Day, it can be a late celebration still in the month of love. However, Candlelight does have Jazz special on Feb 14 at Longboat Hall that you might not want to miss – Valentine's Special.
Stay Indoors
I'm calling this "stay indoors, the broke university student edition."
Instead of the usual half-cooked lukewarm ramen, treat yourself with some medium well salmon. It usually costs $7-$10 at Metro, plus you get a 10% discount just for being a student. You can get a semi-decent bottle of wine at LCBO for $9 plus tax, depending on how old you are.
Watch re-runs on The Office. Call that long-distance friend and try not to cry five times a day.
Finish your assignments on time for a change. Those printed copies of assigned readings have been sitting on your desks for days now. (It's okay, you can cry)
Do your laundry. And FOLD IT!
If you do happen to have some extra bucks on budget for that week, order take out, go hang out with your other single friends and have a laugh. Jam with the uni-fam!
Practice Self-Care
If you are a not so out-doorsy person and still need that endorphin hit, go to the gym. Make this day about self-care. Drop down and give me ten push-ups for every couple story you saw on Instagram today.
Or perhaps book a session with your therapist or another mental health expert. Talk it out. You are choosing to spend your valentine's with someone you trust, talking about your feelings, trying to get better. It's a totally valid way to spend the V-day so your life stops feeling like an ongoing D-day. Self-love is important. You are important.
I Hate Love Stories (Just Got Out of a Relationship Edition)
You're missing your ex or you just hate them. Print a photo, burn it and flush it down the toilet. Actually, print a few photos. Here's why:
Book a 60-minute session at the Shooting Academy in Toronto. Place their photo on the target and let your rage out. They offer multiple ways for you to obliterate your ex's photograph like archery, air-gun shooting and knife throwing as well. And they allow taking pictures. Bring that leather jacket out and look like a badass while throwing knives. (Please don't actually be running behind your ex with a knife but do what you will to their photo).
If your aim is as bad as your choice of partners, why not take a kick boxing lesson to get some of the anger out and move further in your healing journey. 9Rounf Fitness is a great workout studio in GTA and offers semi-private and private lessons.
That awkward situationship may not work out, but you trying to find ways to love yourself better definitely will. Trust the process! And though your taste in partners has been questionable at best, you are still allowed to celebrate yourself. Who said you must be in a relationship to enjoy valentines.
Willa is a new goofy writer on the block. She writes relationship stories, travel blogs, and confessional comedy for the world (minus the glorification of course) and indulges in some raw poetry for fun. Growing up as a 'middle child' in her native Delhi, she started to find misery in everything and eventually humour in that suffering that she expressed through her writing. After months of trying to find a platform for her creative endeavours, she finally got her first by line in a national daily at the age of 16. She has worked with Hindustan Times, Times Internet – MensXP and gotten training from reporters at Times of India as well. Under heavy familial influence she pursued a career in law. Willa gave five years of her life to the legal field. She finally quit her semi-established career as a paralegal and went back to school to get a degree in Journalism in 2022. Currently, she is building herself back up, finding her way around the world as she continues to write. Stay tuned!