Barrie, Ontario is best known as a capital for Ontario winter sports, but with its beautiful waterfront, and underrated downtown core, Barrie has become an all-season destination.
---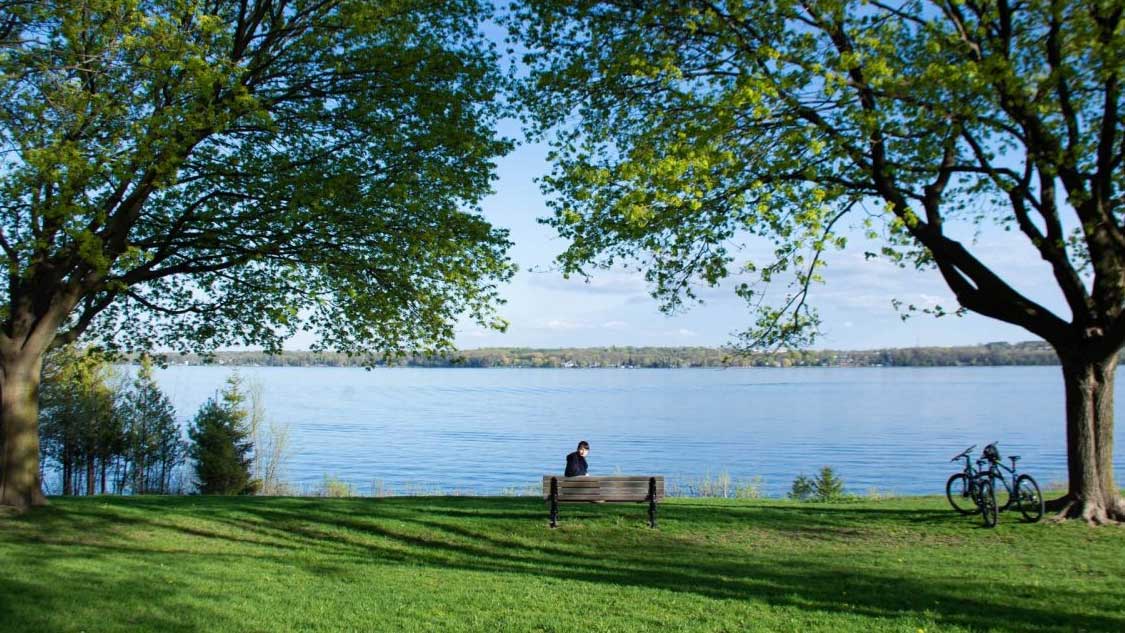 Barrie is much more than a city that happens to be near Toronto. It's also much more than just a "gateway to cottage country," or a "gateway to the ski slopes."
The city itself has shown tremendous foresight in terms of their growth. For one, they invested hugely in their waterfront as well as their beachfront amenities. Ontarians are quick to remember that Barrie is nice and cold in the winter, but they forget to remember that the average temperature in July is over 26 degrees (perfect for the beach).
It may not be the word you first think of when we say "Barrie," but the city is quite picturesque if you know where to look.
There are, in fact, many memorable things to do in Barrie, so we'll walk you through the top Barrie attractions, so you can make the most of your visit when the time is right.
About Barrie, Ontario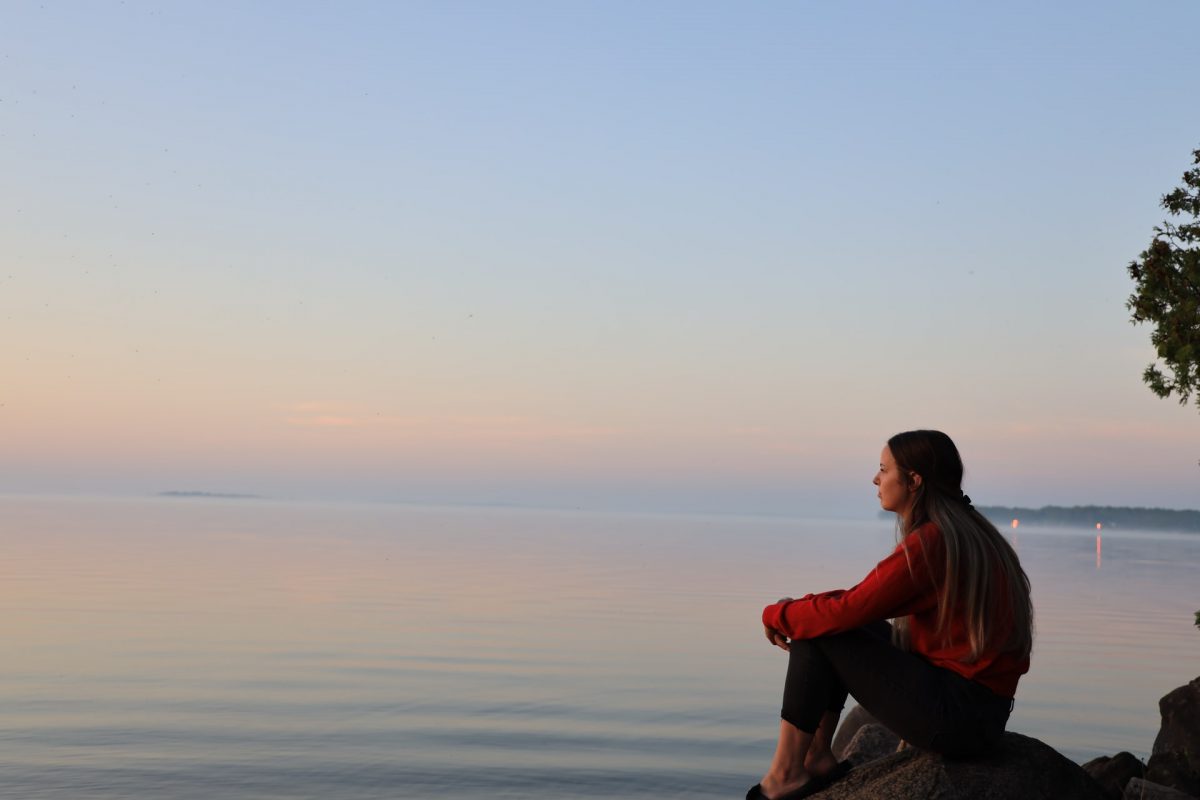 Barrie as we know it today first came into being during the War of 1812. It was a very important supply depot for the British forces during the war Perhaps not surprisingly then, the city of Barrie was actually named after Sir Robert Barrie, who commanded forces in the region during that time period.
The city grew slowly but surely, but ended up booming in the 1980s and 90s. In fact, in just 25 years, the population of Barrie went from a little less than 40,000 people to over 125,000!
As of 2016, the population sat just under 150,000 people. That makes it the 9th largest city in the province – just a touch larger than Guelph and Kingston, but still a fair bit smaller than the likes of Windsor, London, or Hamilton.
Barrie is part of what's known as the "Greater Golden Horseshoe," which basically is marked on the west by Lake Ontario, the south by Lake Erie, and the north by Lake Scugog and Lake Simcoe. Since it's less than 100km from Toronto, it's known as a long distance "bedroom community" for Ontario's capital city, but, as you'll see, it's a lot more than that.
How to Appreciate the Top Barrie Attractions!
With its relative proximity to Detroit, Toronto, and Ottawa, Barrie can get overshadowed, but there's actually plenty to do and see! There are no shortage of fun things to do in Barrie, Ontario.
Here's what to do in Barrie on your next visit, whenever that may be.
Spend Some Time in Centennial Park
This is the spot to experience the magic of Barrie's waterfront. You can swim and hang out on the public beaches, use the boat launch, play on the playground, pack and enjoy a picnic, or anything in between.
It's also just a pleasant place to go and walk (especially along the boardwalk), since the park is over 12 acres in size. If you're headed there in the summer, just note that parking costs can be a bit prohibitive. We've heard stories of $10 per hour in some cases, so see if you can walk, or park further away.
Spending some time here is the best way to appreciate the views of Kempenfelt Bay, arguably Barrie's most beautiful spot in the summer, and a great spot to do some ice fishing in the winter.
Grab a Pint at Flying Monkeys Craft Brewery
Flying Monkeys may just make the most wild and eccentric beers in the province. At the very least, they certainly produce the craziest looking cans in the world of Ontario breweries.
Barrie's most well known brewery should be on your list of things to do in Barrie, Ontario if you're a fan of beer, or simply a fan of people doing things a little differently.
They brew some powerful beers as well with some especially high percentages, but as they say "normal is weird."
Actually, on their site they sum themselves up perfectly when noting "To us, brewing beers the same way everyone else does it… well, it's just plain weird. Our brewery is here for the growing legions of Ontario Craft Beer Lovers who are looking for creative craft beers and authentic new things to try from free-thinking, independent craft breweries."
You can check out their website to see their opening hours and whether they're currently open for visitors.
Admire the Spirit Catcher Sculpture
The "Spirit Catcher" (also known as "Dream Catcher") is located on the shore of Kempenfelt Bay, and it was originally made by an artist named Ron Baird for Expo 86 in Vancouver.
Eventually the sculpture was purchased privately and donated to the "Barrie Gallery Project," which was a push for Barrie to get more involved in the arts, and to have their own gallery.
The Spirit Catcher was installed in 1987, and it's become one of the focal points of the city. Many visitors to Barrie use the sculpture as a navigational aid, and it's also one of the most photographed places in the city.
It's one of Barrie's attractions that deserves a visit!
Attend a Barrie Colts Game
The Barrie Colts are a junior hockey team in the Ontario Hockey League (OHL), and they're awfully fun to watch, especially since the city is so passionate about them.
They play at Sadlon Arena (formerly the Barrie Molson Centre), which holds about 5000 people, and when the Colts are a good squad, they draw good crowds.
Some great players have come out of the Colts organization, as they have around 60 NHL alumni including Aaron Ekblad, Ryan Strome, Shayne Corson, Drake Berehowsky, Bryan Little, and T.J. Brodie.
You can visit their website, if catching a game is on your list of things to do in Barrie, ON! Of course, you'll have check if they're in town, and if the games are open to fans.
Go Skiing or Snowboarding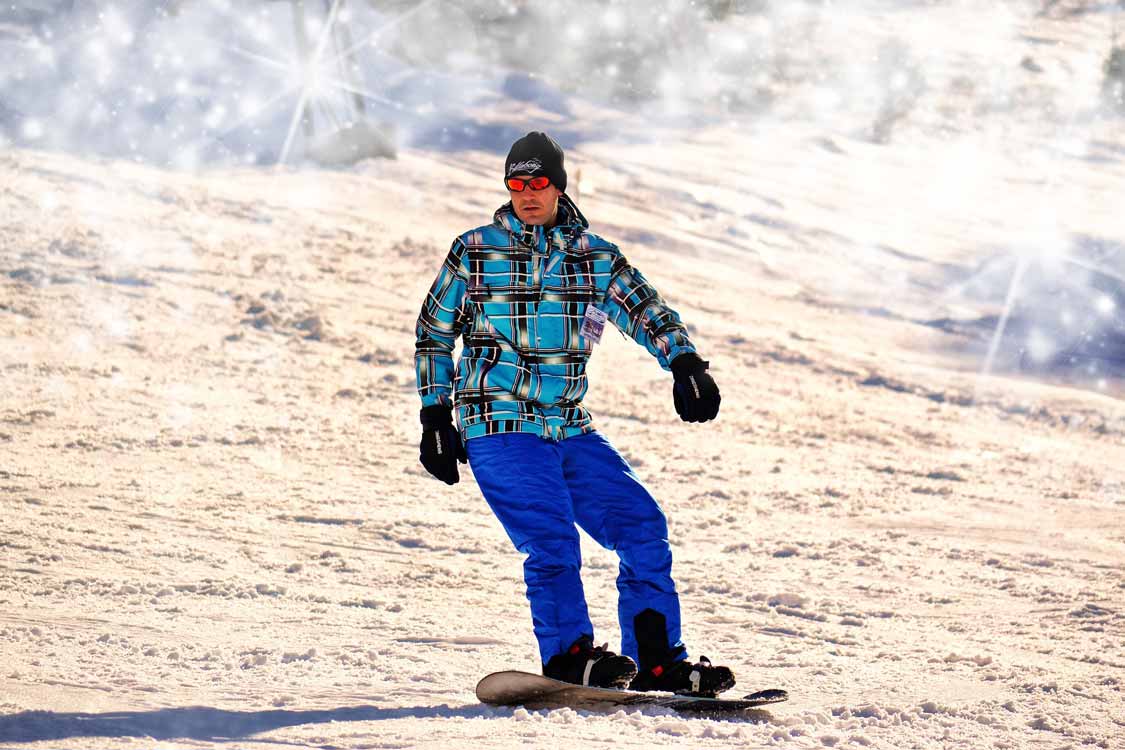 We mentioned above that Barrie is certainly more than just a haven for winter sports enthusiasts, but it's also still a haven for winter sports enthusiasts. In fact, in Ontario, as a lover of winter sports, you'd be hard-pressed to find yourself a better base than Barrie.
Blue Mountain Resort is about an hour drive northwest of Barrie. Mount St. Louis Moonstone is a mere 22 minute drive to the northeast. Horseshoe Resort is 19 or so minutes, also to the northeast. Finally, Snow Valley Ski Resort is only about a 15 minute drive northwest of the city.
In sum, you've got some of the best downhill skiing in Ontario at your fingertips if you're basing yourself in Barrie. There's some good opportunities for snowshoeing as well near the Blue Mountains.
Check out the Grey & Simcoe Foresters Regimental Museum
Located on Mulcaster Street in downtown Barrie, this museum is fittingly based in a 19th century refurbished armoury and drill hall that was for volunteer militia.
Barrie has a strong military history dating back to its inception, and the Foresters (as they're known colloquially) continue to serve. The Foresters served most recently in Afganistan, and are apparently on active duty now as well in Canada's arctic.
The museum shows the incredible contribution that the Grey and Simcoe Foresters have made over the years. When you visit, you can see examples of uniforms, medals, and a whole lot more.
It's a place to reflect on the sacrifice that many have made for our nation. Admission is free, but please check to see if they're open before your planned visit.
Admire Barrie's Art Scene
On the list of top Barrie attractions, it'd be hard not to have the MacLaren Art Centre near the top of the list. The first piece in the gallery's collection was actually the Spirit Catcher, which we mentioned above. The MacLaren is the centre of art for both the city as well as the surrounding region.
Their collection is primarily focused on contemporary Canadian art, but the complex has multiple galleries, so they often have a variety of displays in action. You can read more here about planning your visit.
You may also want to check out The Edge Gallery, which is a project from Kate Ramos to focus on texture in her painting and "touch," as a way of connecting with those with sight impairment. You can check them out here.
Enjoy Barrie's Parks and Trails
There are many things to do in Barrie, Ontario for the outdoor enthusiast.
It'd be a shame to miss the Ardagh Bluffs Natural Area when visiting Barrie. It's a recreational trail system that is located between Ardagh Road and Mapleview Drive, just west of Essa Road. There are over 17 kilometres of recreation trails, and the area is over 500 acres in size!
The Ardagh Bluffs Natural Area is ideal for folks who love to walk and hike.
Centennial Park gets all the buzz in downtown Barrie, but Heritage Park, though smaller, is also lovely. It's very much become a sightseeing destination in itself for those who are visiting Barrie's Kempenfelt Bay. It's just a pleasant plot of land with a lovely view.
Finally, Sunnidale Park, located just 5 minutes from downtown Barrie, is one of the community parks in the city. The park is home to a massive arboretum, as well as the Dorian Parker Centre. It's the largest urban municipal park in the city.
See a Performance at the Five Points Theatre
The Five Points Theatre is the premier performing arts theatre in Barrie, Ontario. It's a very intimate theatre, as it seats around 150 people, which makes for a memorable theatre experience.
They've also got professional stage lights and sound reinforcement at their disposal. Overall, the Five Points Theatre is a very underrated spot to catch a performance in Ontario.
You can them at (705) 739-4228 to get more information if and when they'll be open.
There Are a Lot of Places to Visit in Barrie!
Barrie is beloved in winter because of its access to the nearby mountains, but hopefully we've convinced you that it's also a city worth popping into in seasons not named winter. You can underestimate what it's like to hang out in Centennial Park on a summer's day!
However and whenever you get a chance to visit Barrie, we hope this quick-hitting guide serves you well!
If you appreciated this article, please note that we've got a welcoming Ultimate Ontario Facebook Group, as well as informative newsletter on the best of Ontario travel.
Christopher Mitchell is the Cofounder of Ultimate Ontario. He's visited over 80 countries, and has lived on 4 continents, but now has his eyes set squarely on exploring this incredible province, and helping others do the same.