The 39th OPG Winter Festival of Lights is kicking off this weekend and is aptly called "101 Nights of Twinkling Lights." We're sharing the announcement from Niagara Falls Tourism below, so that you can make the most of your time in Niagara Falls if you visit!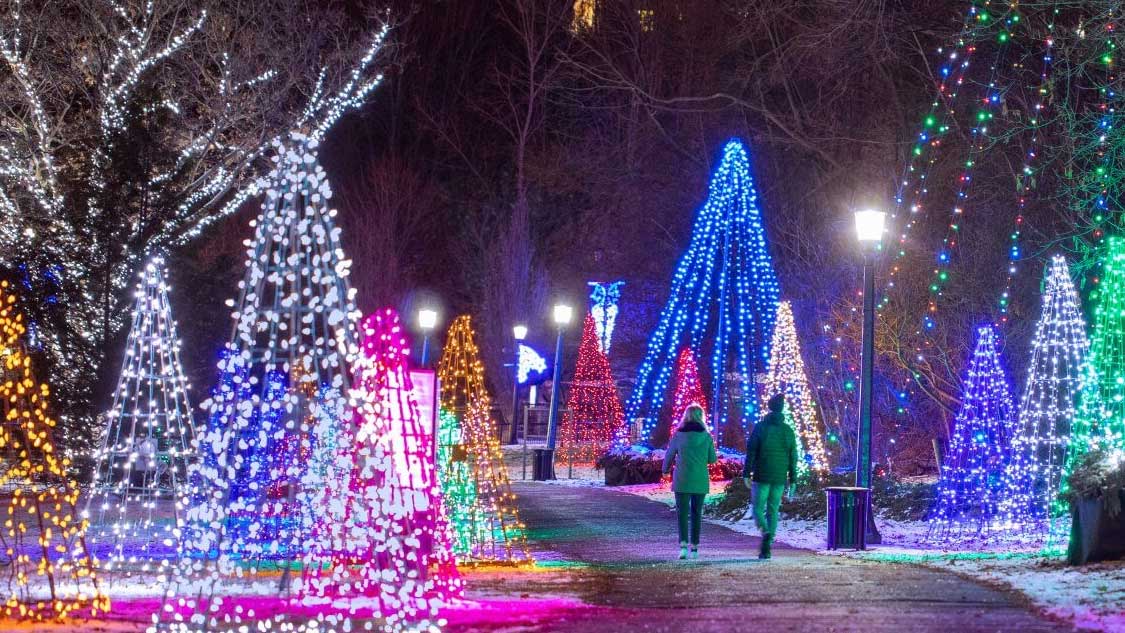 ---
The 39th OPG Winter Festival of Lights in Niagara Falls officially begins on Saturday, November 13, 2021. As Niagara Falls prepares to welcome the many visitors who make their annual winter tradition a visit to the Ontario Power Generation (OPG) Winter Festival of Lights, Canada's largest FREE outdoor light festival has been busy planning the many exciting new elements at this year's Festival – from displays, children's entertainment, festival maps to walking routes.
This is one of the best ways to spend winter in Ontario. Surrounded by magical twinkling lights, great food, and amazing activities.
What Can You Do at the Winter Festival of Lights in Niagara?
There's plenty to do for folks who are visiting Niagara. You may also want to check out the Niagara Parks Power Station or dine at the Table Rock House Restaurant while you're there!
Explore the Festival via Walking Routes
Visitors can drive through to see all the displays or bundle up to explore three suggested walking routes:
Family Fun Route – 3 km stroller-friendly enchanting route of new displays and annual favourites

Date Night Route – a night under the stars walking this 3 km route exploring larger than life displays combined with spectacular views of the Falls

Nature Lover's Route – exploring architectural heritage and magnificent large animal displays in natural settings
Visitors can access the new tools and check out the displays at WFOL.com to plan a memorable visit. You can find a festival map there as well, both in the form of a printable PDF and interactive festival map.
Check Out the Impressive Displays at Your Own Pace
Displays are listed on the website to help visitors plan their experience and take photos at their favourite spots including Snow Cave, JOY and LOVE, Moose Family, Light Tunnel, Path of Trees, Polar Bears, and many more totaling over 75+ illuminated displays.
Make Time for Some Live Entertainment!
Families walking along the Festival Route can warm up and enjoy live entertainment at the Hilton Fallsview every Friday and Saturday night and daily throughout the holidays. From magicians and musicians to puppet ventriloquists and acrobats, the Festival's new indoor entertainment kicks off on November 13th with Dan the Music Man. The entertainment also includes storytime, oversized games, and photo opportunities.
Outdoors, in partnership with Niagara Parks Commission, the OPG Winter Festival of Lights will welcome the Coca-Cola Holiday Truck Tour on November 25th and 26th. Guests to the Festival and Niagara Parks can safely enjoy the magic of the Holiday Season and capture a picture with the iconic Coca-Cola Holiday Truck driven by none other than Santa himself. The Coca-Cola activation will take place at the bottom of Murray Hill, next to Queen Victoria Place each evening.
Schedule Information for the Winter Festival of Lights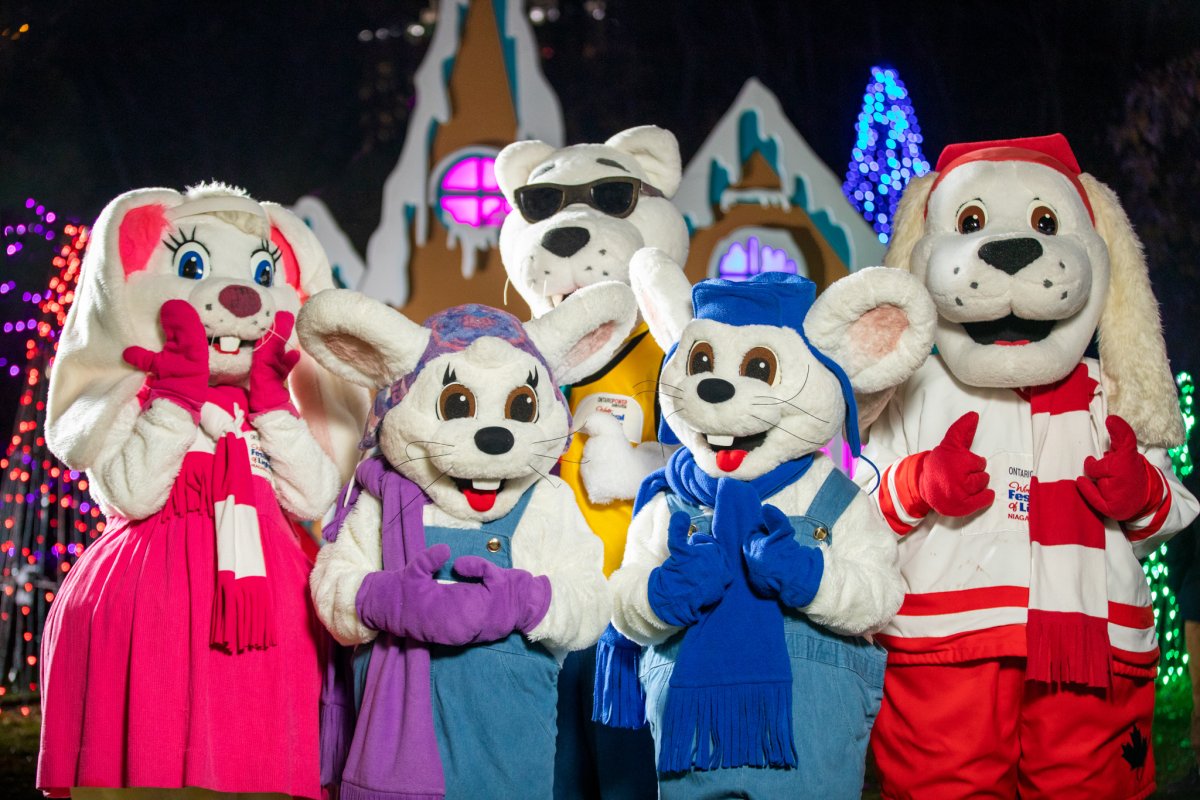 Live Entertainment
Location: Hilton Fallsview Hotel & Suites, 6361 Fallsview Blvd
Times: 6:00 pm – 9:00 pm
Dates: Friday & Saturday Nights from November 13, 2021 – February 21, 2022
Nightly from December 17 – January 1 (excluding Dec 24, 25, 31)
Nightly from February 17-20 (Family Day Weekend)
Performances:
Dan the Music Man, The Magic of Ray Anderson, Isabella Hoops Entertainment, Circus Jonathan, Kobbler Jay, Doo Doo the Clown, Splash & Boots
OPG Santa Meet & Greet (complimentary photos)
Location: Queen Victoria Place
Dates: December 4, 11, 18, 19, 20
Times: 6:00 pm – 8:00 pm
Coca Cola Holiday Truck Tour
Location: Niagara Parkway and Murray Street (next to Queen Victoria Place)
Dates: November 25, 26
With over 3 million lights and 75+ spectacular displays, Niagara Falls is transformed into a twinkling winter wonderland along the Niagara Parkway, Dufferin Islands, and across the city's tourism districts. Visitors to this popular annual light festival can bundle up and walk or drive through the Festival Route to explore the outdoor, self-guided experience.
The OPG Winter Festival of Lights is presented by Niagara Falls Tourism and is supported by funding from the Tourism Partnership of Niagara and the Government of Ontario. Host locations for the illumination displays include Niagara Parks, Lundy's Lane BIA, Fallsview BIA, Victoria Centre BIA, and Downtown Niagara Falls BIA. Festival events and activations follow Public Health protocols, and guests are asked to follow those protocols while enjoying the Festival and other attractions, experiences, restaurants, and accommodations in Niagara Falls.
---
If you appreciated this article, you'll love our newsletter, as well as our Facebook group! Feel free to join, all are welcome.
Christopher Mitchell is the Cofounder of Ultimate Ontario. He's visited over 80 countries, and has lived on 4 continents, but now has his eyes set squarely on exploring this incredible province, and helping others do the same.