Discover the best ways to spend winter in Ontario with Ultimate Ontario's ultimate guide to cold-weather fun. From skate trails to dogsledding, craft brews to good chews. Here's how to enjoy Ontario's winter months.
Winter in Ontario offers an epic wonderland of adventure. From outdoor adventures to indoor relaxation, the chilly winter months are a time to shake off the winter blues and embrace some of the incredible activities, restaurants, spas, and outdoor fun that make Ontario winters such an amazing time.
No matter what your comfort style, there are experiences and adventures that are perfect for you. Whether you love getting pampered by a hot stone massage or shredding ski hills, hiking from your cabin in the wood through epic National Parks, or enjoying a fine candle-lit meal at an amazing restaurant, winter in Ontario lets you experience the season exactly how you want to.
While the urge to hibernate with hot cocoa and a warm fire between December and March can be a strong one, those who brave the cold are the ones with the incredible stories to share once the warm weather of spring arrives. Ontario winter activities abound if you're willing to throw on a toque and some boots.
These incredible things to do in Ontario in winter will keep you moving, energized, and thoroughly amused, even when the weather is at its chilliest.
Top Things To Do During Winter In Ontario
If you're looking for some of the best Ontario winter activities, bundle up and get ready. These incredible places to visit during an Ontario winter will fill you full of wonder.
Enjoy These Magical Ontario Skating Trails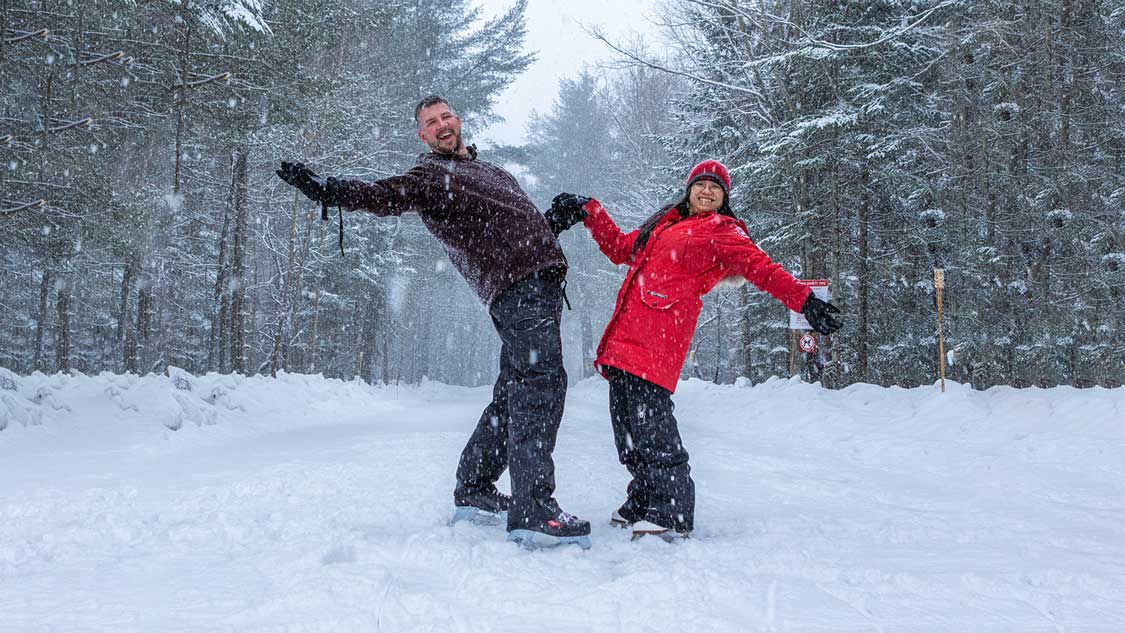 Ontario suffers through some long, cold winters, but if there is one thing that we've learned how to do, it makes the best of winter weather. From the world's longest ice rink to romantic fire-lit forest trails these awesome Ontario skating trails will transport you to a winter wonderland of outdoor fun.
These skating trails can vary in style dramatically, but they all offer an incredible way to enjoy the outdoors and get some exercise at the same time.
Hit The Trails On An Ontario Dogsled Adventure
Dogsledding is one of the classic Ontario pastimes. As the snow begins to fall, mushing teams are getting ready for adventure. Huskies and sled dogs are bounding out of their pens with the anticipation of racing through the Ontario trails.
Before the invention of the snowmobile by Quebec industrialist Joseph-Armand Bombardier, getting around during winter was done either by horse-pulled sleigh or by dogsled. If you've never experienced dog sledding during winter in Ontario, this is your year.
Teams of mushers and their excited canines, which have been bred over centuries by Inuit and other Indigenous Peoples in Northern Canada, are ready to help you explore the Ontario wilderness like never before.
Check out this list of amazing places to go dogsledding in Ontario and experience this epic outdoor adventure for yourself.
Explore Magical Winter Light Shows
Winter light shows have become one of the most popular things to do during winter in Ontario. It started with the spectacular OPG Festival of Lights in Niagara Falls, and since the events of 2020, this safe and fun outdoor winter activity has exploded in popularity across the province.
These incredible Ontario winter light shows will brighten your nights. From the magical forest paths of Agora in Blue Mountain to exciting light trails in Ottawa and Toronto, there is a winter light trail close to nearly every major city in the province. Some of these trails are drive-throughs, so you don't even need to leave your warm car. Others let you wander through a winter wonderland at your leisure amidst beautiful scenery.
Hit The Ontario Ski Hills
Unlike Quebec, B.C., and Alberta, Ontario isn't a province that has been blessed with extreme verticals. Despite that, skiing is hugely popular in the province. So popular, in fact, that places like Blue Mountain are absolutely packed with Ontario winter enthusiasts out to make the most of the colder months.
From north to south there is a huge variety of amazing ski hills. From up north in the cities of Thunder Bay and Sault St. Marie And if you're looking for one near you, this list of the best downhill ski resorts in Ontario will help fill your days with righteous powder and gnarly lines.
Whether you're brand new to the sport or an experienced skiing enthusiast, you'll find Ontario ski hills to fit every experience level and lifestyle. Some are simple hills totally focused on shredding powder while others are packed with restaurants, spas, and hotels for an epic winter getaway.
Warm Up With A Spa Getaway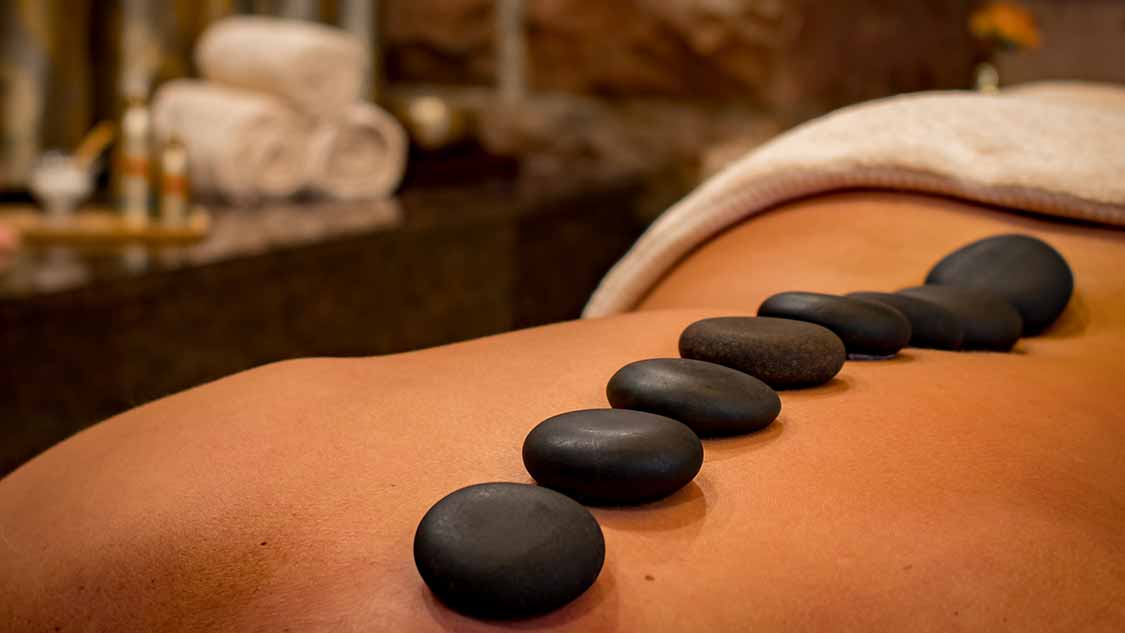 Winter can seem like an endless cycle of stress and pressure. There is no better time to take a moment to reconnect with your or a loved one. Break away from the long nights and enjoy some relaxation at one of these incredible Ontario wellness retreats.
You can enjoy hot stone massages, mani-pedi's, steam sauna's, and a plethora of custom spa experiences at many of these houses of healing. Some even include couple's activities for that perfect Ontario romantic getaway.
Whether you want to combine your getaway with some adventure at spa getaways such as iwa Spa in Blue Mountain Village or take the stress off with a magical getaway in a timeless haven such as Ste. Anne's Spa in Northumberland Hills, you'll feel the winter blues melt away at these relaxing health escapes.
Take A Break At An Indoor Waterpark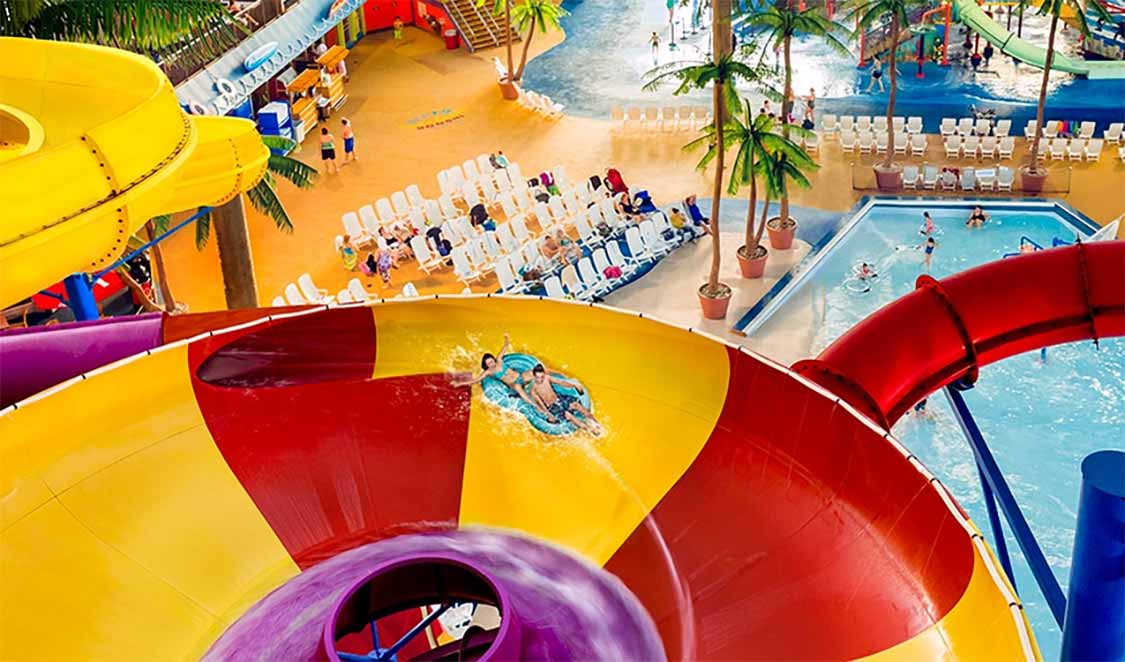 One of the best ways to enjoy winter in Ontario is to step away and forget it's even happening. There are a range of great waterparks in Ontario. While some of these spots might be a little more focused on summer fun, some, such as Fallsview Waterpark and Great Wolf Lodge offer family-friendly fun all year round.
Sure, both of these water parks might be in the tourist haven of Niagara Falls, but it's always worth a visit to this fun city for some urban exploring. And after a day of enjoying the new Niagara Parks power station attraction, you can relax in the heated wave pools and water slides of the parks.
Chase The Aurora On A Northern Lights Tour
Believe it or not, it IS possible to see the northern lights in Ontario, it's just a matter of combining the right solar activity with ideal weather. One of the best ways to track this is with the Aurora Forecast app. You can find the link for that here.
Ontario dark sky preserves such as Quetico Provincial Park and Torrance Barrens Dark Sky Preserve are among the top places to see this incredible aurora phenomenon, but the further north you travel, the better your chances for seeing the world's greatest natural light show.
Taste Your Way Through An Ontario Beer Tour
Ontario has a wealth of incredible craft breweries, and for those who love to imbibe, tours of many of the craft brewhouses in Ontario aren't seasonal. And the slower winter traffic means that you won't have to wait in line to enjoy delicious local brews in places like Prince Edward County, Peterborough, and Waterloo.
Sip your way through the province (safely of course), while tasting some of the hoppy goodness that comes from breweries throughout Ontario. You'll find flavours ranging from the traditional to the absurd and everything in between, so you'll never have to taste the same beer twice (unless you want to).
Enjoy A Day Of Ice Fishing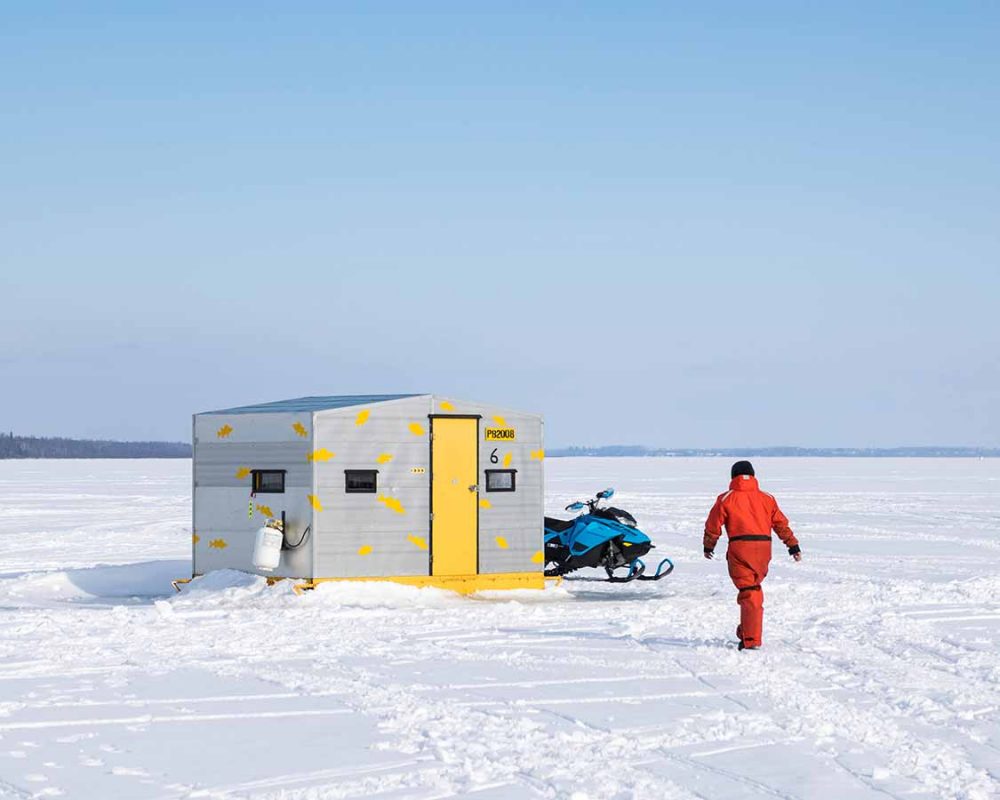 If you're tired of fighting winter, why not embrace it.
There is no better way to celebrate the cold than with a few friends or family in a heated ice fishing hut perched on one of Ontario's thousands of beautiful lakes. Ice fishing in Ontario is a time-honoured tradition. Towns such as Port Perry even have catered ice fishing experiences on Lake Scugog where all you have to do is show up. Your rod, hut, and fishing supplies are all provided.
If you're looking for something a little closer to home, check out Ultimate Ontario's guide to Ice Fishing in Ontario. We let you know everything you have ready, where the best ice fishing is, and how to enjoy it safely and responsibly.
Hit The Trails On A Snowshoeing Adventure
If sitting in a fishing hut isn't your cup of tea, consider spending the day under the dazzling winter sun snowshoeing on some of these incredible Ontario snowshoe trails. You'll quickly see that there is no better place to enjoy Ontario winters than in the great outdoors.
Snowshoeing takes over many of the best Ontario hiking trails once the weather turns frosty. These epic locations offer a completely different experience when they're covered in fresh powder. The best thing is that snowshoes are pretty reasonably priced, and beyond some warm clothes, you don't need much more to enjoy a day on the trails.
Which Of These Ontario Winter Activities Will You Enjoy Next?
At Ultimate Ontario, we believe that small businesses in Ontario are the key to the diverse and amazing attractions and activities in Ontario. When you're ready to celebrate winter in Ontario, support the proud local entrepreneurs that help make this province so incredible.
We know how difficult it is for these local businesses to succeed and thrive. These businesses build and drive energy in their local communities that help to showcase why Ontario is such a special place.
---
If you appreciated this article, you'll love our newsletter, as well as our Facebook group where Ontario comes together. Feel free to join, all are welcome.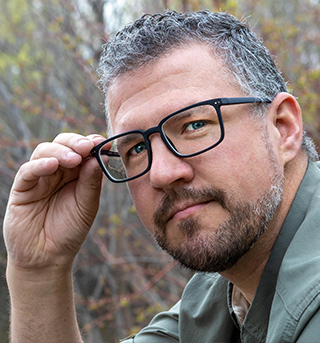 Kevin Wagar is a founder and editor of Ultimate Ontario. He has been working in the travel media industry since 2015 when he founded his family travel website Wandering Wagars – Adventure Family Travel.
Over the years Kevin has developed a deep love for his home province of Ontario and aims to showcase the incredible experiences and amazing small businesses found within it.