Look no further for where to eat in Thunder Bay than our guide to the best restaurants and dining experiences in the Canadian Lakehead.
The city of Thunder Bay is teeming with spectacular experiences and gorgeous scenery. From Sleeping Giant to Kakabeka Falls, the tip of Lake Superior is booming as one of the most popular cities on the Lake Superior Route.
But it's the Thunder Bay restaurants scene that really has us excited.
It seems that each year, restaurants in Thunder Bay are welcoming more and more top chefs and rising local talent than ever before.
And the Thunder Bay food scene is becoming more and more indicative of its diverse population. The mix of Canadian-ethnic fusion, traditional Northern Ontario BBQ, and organic and local tastes from the amazing dairy and farming communities that surround the city has led to a focus on farm-to-table and farm-focused cuisine that is evidence of a city in the throes of a culinary boom.
You can find more amazing things to do in Thunder Bay here.
Where To Eat In Thunder Bay
Let's get down to the best restaurants in Thunder Bay, Ontario. Don't expect us to stick to one genre here, because the Thunder Bay food scene is eclectic, diverse, and un-contained.
You'll find everything from fine dining to pancake houses along with Thunder Bay restaurants to fit nearly every price range. Whether you're a local looking to explore your home town, taking a break from some of Ontario's best hikes, or if you're a visitor heading out for a Lake Superior sailing adventure, you'll find food in Thunder Bay to fall in love with.
Caribou Restaurant and Wine Bar
Currently sitting on top of the best restaurants in Thunder Bar, Caribou Restaurant and Wine Bar is a purely Canadian dining experience that finely blends the frontier history of Thunder Bay with it's rising position as one of Norther Ontario's most populous metropolitan areas.
With a focus on locally-grown ingredients, Caribou features dishes such as ginger salmon and mojo sirloin made with certified angus beef. You'll also finely crafted wood-oven pizza and delightful pasta dishes such as their mouth-watering Caserecce, which is made with spare rib, garlic, and lemon olive oil.
You'll also find one of the best wine menus in Thunder Bay at Caribou as well as an excellent collection of locally crafted Ontario beers.
Caribou touts an upscale relaxed atmosphere with simple wood designs and a clean, modern feel.
You can find out more about Caribou here.
Bight Restaurant and Bar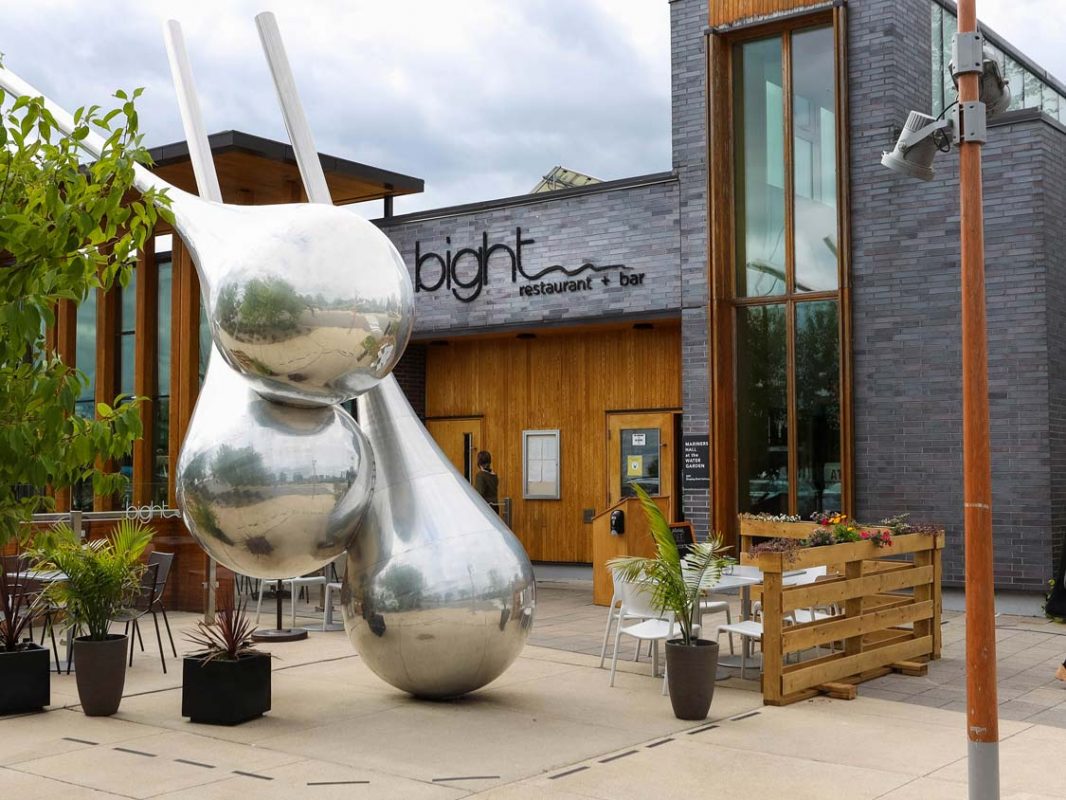 With one of the best locations of all of the restaurants in Thunder Bay, Bight knocks it out of the park with their unique take on North American classics such as hamburgers and fried chicken.
While the dishes might seem simple, one "bight" and you'll understand why locals flock to this harbour front restaurant and keep coming back for more.
The upsale, modern design of this Thunder Bay restaurant is both comfortable and casual and blends well with their modern take on classic cuisine.
You'll find a decent array of Ontario wine and craft brew available. And enjoying a drink near the bustling Thunder Bay Marina is one of the best ways to experience the Thunder Bay patio scene.
You can check out their menu here.
Tomlin Restaurant
With a focus on local ingredients and farm-to-table cuisine, Tomlin Restaurant on Red River Rd. partners with local producers to create fresh and eclectic plates.
Tomlin features a restaurant that blends Italian and Southern cuisine that will take you on a flavor journey that offers a few twists and turns along the way.
Their crispy pork belly is drizzled with an avocado crema and paired with sweet potato while their Nashville hot sausage blends traditions southern comfort food with a pecan slide.
The local focus of Tomlin includes its beverage menu which is heavily supported by Ontario ciders and beer.
You can find all of their offerings here.
Kangas Sauna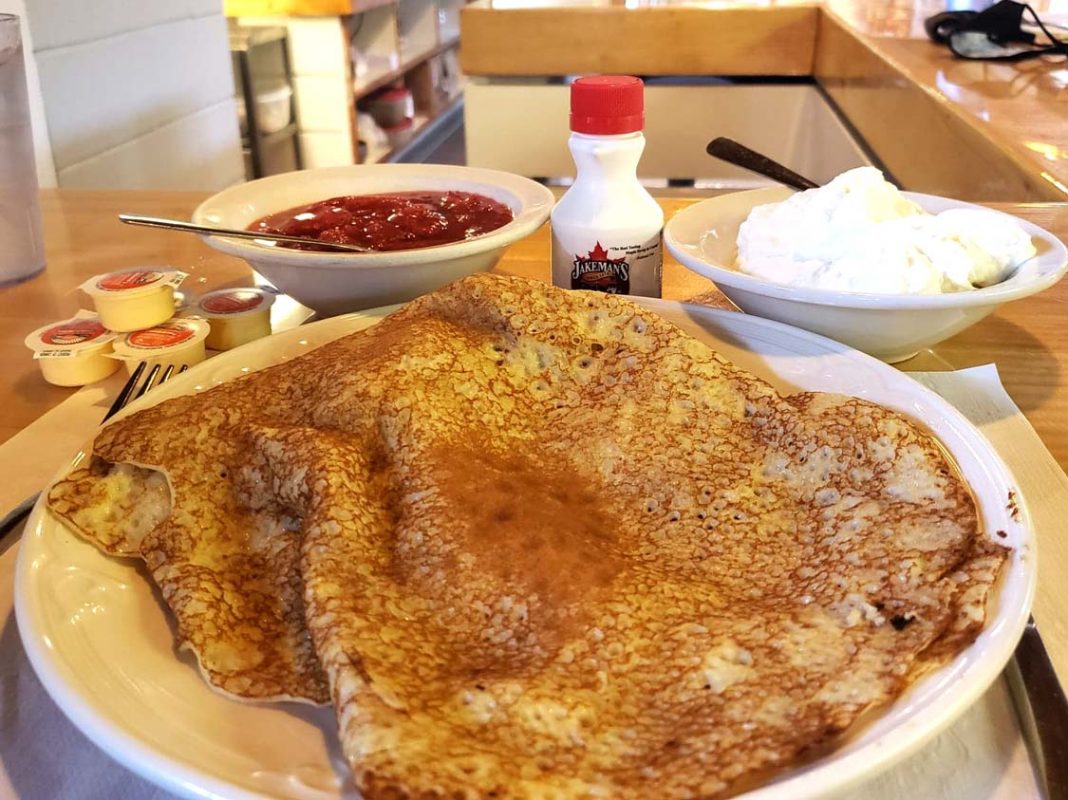 Much of what we know of Thunder Bay was built by Finnish immigrants who had a deep understanding of the logging and industry that was being established on Lake Superior's north shore.
This Finnish microcosm led to a unique subculture in Thunder Bay that caters to Scandinavian culture's love of sauna, pastries, and pancakes. In fact, many believe that it's the Finnish loggers that led to the Canadian culture of lumberjacks and flapjacks.
Kangas Sauna is one of the most popular stops for Finnish pancakes in Thunder Bay, this unsuspecting stop on Oliver Rd. has a blink and you'll miss it facade. And the greasy-spoon-style dining experience inside won't win any decor show awards. But the food is simple, plentiful and delicious.
Kangas Sauna also hosts a number of on-site saunas that cater to the finnish love for hot rooms. After all, in Finland, there is believed to be one sauna for every two people!
You can find out more about Kangas here.
The Persian Man
As the Persian Man, which is tucked into an industrial district on Tungsten St. might seem an odd choice for a dining experience in Thunder Bay, it's not the diverse menu that local flock here for.
'The Persian' is a unique pastry that was created during the 1940s by Art Bennett, Persians are an oval-shaped pasty similar to a cinnamon bun, but instead of being topped with cinnamon and brown sugar, they are instead coated with a delectable berry icing.
These scrumptious treats have nothing to do with the Middle East, but are actually named for John Joseph "Black Jack" Pershing, a World War I General who was among the first to wrap their mouths around this Thunder Bay delight.
These treats can be found in bakeries and groceries around the city, but it's the Persian Man, one of Art Bennett's bakeries, that holds the original recipe.
You can check out their hours and other treats here.
Red Lion Smokehouse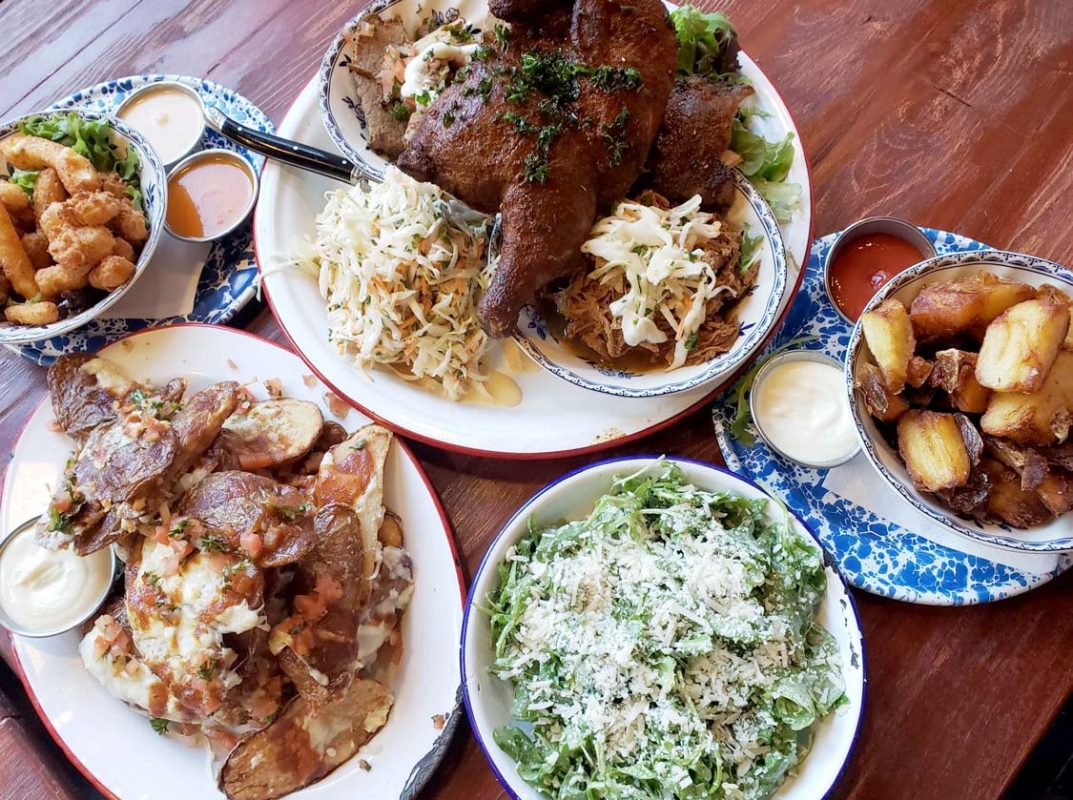 Slow smoked meat and great beer and the calling cards of this downtown Thunder Bay restaurant. They focus on their craft, and it pays off.
Red Lion Smokehouse is one of the best restaurants in Thunder Bay if you love barbecue. The menu, which leans towards British pub food with a smokehouse twist
Personally, I love to split on their massive BBQ Platter that gives you the chance to sampl all of their smokehouse favourites.
But Red Lion Smokehouse isn't a one-trick pony. You can also enjoy some delicious pastas such as their smoked carbonara or their ooey gooey three-cheese mac & cheese.
It's not all about the food either. This restaurant is known for it's diverse cocktail menu and a beer list that features over 100 craft brews.
You can check out their current offerings here.
The Growing Season – Juice Collective
When it comes to vegetarian and vegan cuisine, one of the best restaurants in Thunder Bay is The Growing Season – Juice Collective on Algoma St. They offer some light chicken dishes as well, but it's no doubt that plant-based meals are their specialty.
With a wide array of locally-sourced ingredients, The Growing Season has a variety of creative dishes that will appeal to plant-based diets and those just looking for some delicious cuisine that offers a respite from the meat-heavy diet of the north.
Enjoy dishes such as their Greek Goddess Cous-Cous, Chipotle Chicken or Tofu Unwrap, or their Season Sandwich featuring cheese from the local Thunder Oaks Cheese Farm, this Thunder Bay restaurant offers light fare that will delight.
You can check out their full menu here.
Thai Kitchen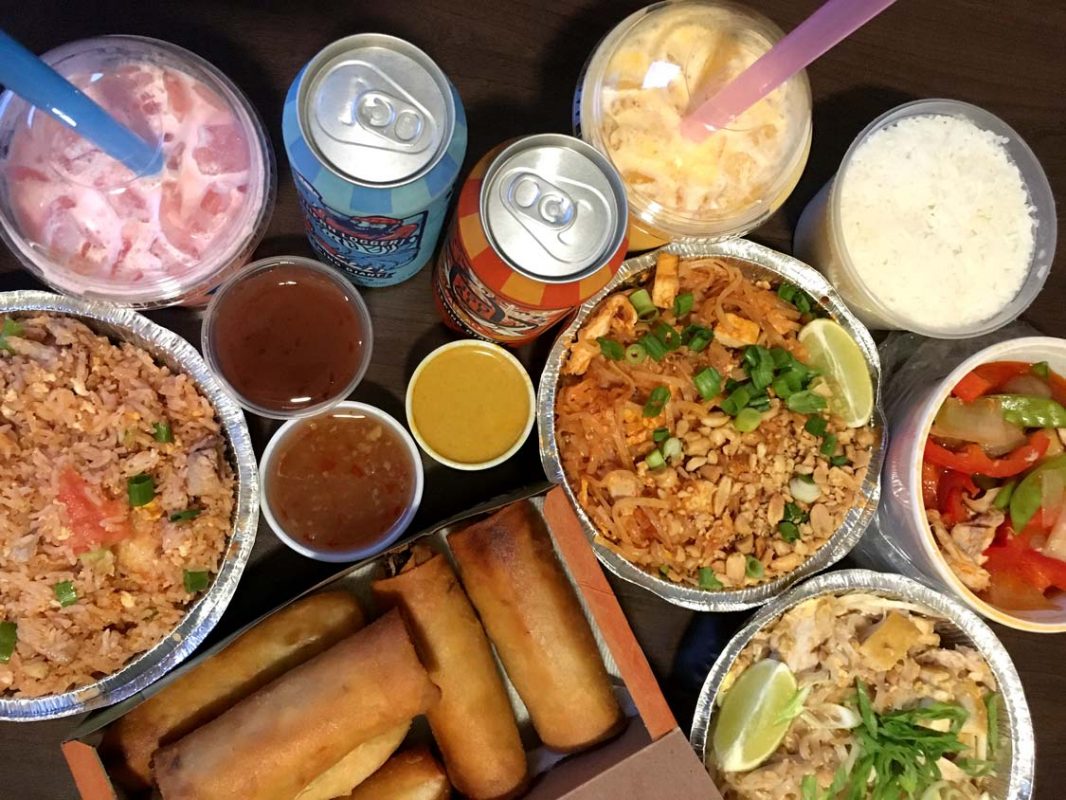 Don't be surprised to see a lineup outside this Thunder Bay Eatery. Thai Kitchen on Cumberland St. has been one of Thunder Bay's longest-serving ethnic eateries, and one taste of their traditional Thai dishes and you'll understand why it has survived and thrived.
With a menu sporting Thai classics such as mango salads, hot & sour soups, stir fries, noods, and Thai curries, there is tremendous variety available, and all of it is delicious. In fact, I'd put Thai Kitchen against any of the best Thai restaurants in major Ontario cities.
The restaurant itself is unassuming and the portion sizes are very generous. You'll definitely be bringing leftovers home after dining at this restaurant in Thundery Bay.
You can check out their current menu here.
Dining In Thunder Bay
If you're planning a visit to the Lakehead City, you'll have plenty of variety to choose from that make up the best restaurants in Thunder Bay.
And if you're passionate about Ontario, make sure to swing by our incredible Ultimate Ontario Facebook community and join the conversation of locals and visitors discovering and sharing the best things to do in Ontario.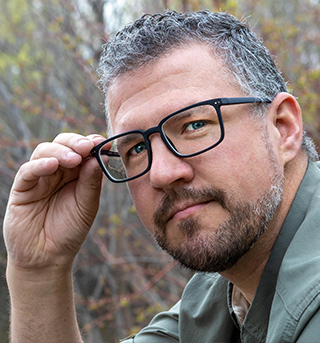 Kevin Wagar is a founder and editor of Ultimate Ontario. He has been working in the travel media industry since 2015 when he founded his family travel website Wandering Wagars – Adventure Family Travel.
Over the years Kevin has developed a deep love for his home province of Ontario and aims to showcase the incredible experiences and amazing small businesses found within it.