Fill your glass at these amazing Prince Edward County wineries and see why "The County" is becoming the most exciting wine region in the province.
Of the major wine regions in Ontario, few have generated as much excitement in recent years as the picturesque peninsula at the top of Lake Ontario.
Prince Edward County wineries have led the charge for tourism in the region combining brilliant and innovative winemaking with spectacular scenery and thriving culinary support.
And being located just 2-hours from Toronto has ensured that a steady stream of city-dwellers are discovering this quiet county. This stream is quickly turning into a river as word gets around about Prince Edward County and its incredible attractions.
While wineries in Prince Edward County may be the big draw here (perhaps just behind the popular Sandbanks Provincial Park beaches), wine isn't the only thing that brings people to PEC. The County is popular among foodies, campers, and has one of the best budding craft beer scenes in the province.
History of Wine in Prince Edward County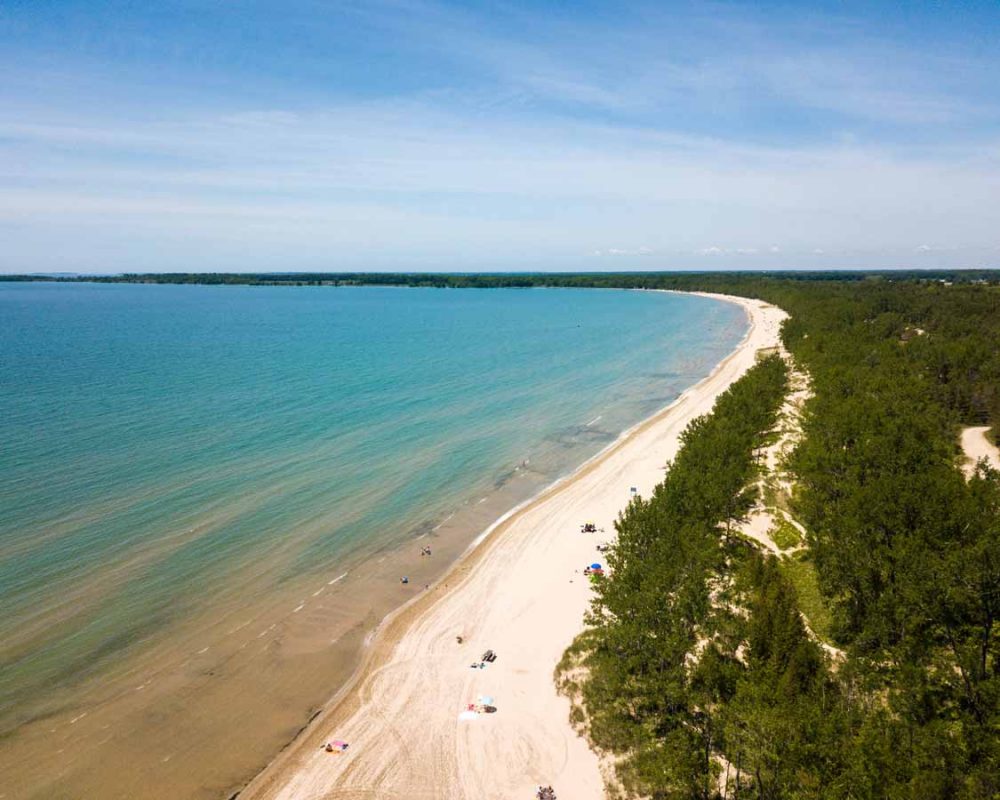 The history of wine in Prince Edward County stretches way back to the 1800s. Back then, when Prince Edward County was the centre of Ontario's canning industry, a few novel workers found that they were able to successfully grow grapes within the fertile soil.
The industrious actions were quickly squashed by the Women's Christian Temperance Union and the Prohibition movement and the Prince Edward County wine movement had to go underground.
The first Prince Edward County wine sales started back in 1996 when the County Cider Company began dabbling in fruit wines. Their focus is still on creating amazing Ontario ciders, but their idea quickly began to catch on. Soon, vineyards were popping up across the county, taking advantage of the rich soil and ample land.
In 2000, the first dedicated winery in Prince Edward County, Waupoos Estates, opened. And in 2003, the County was designated as one of Ontario's wine-growing regions by The Grape Growers of Ontario.
Today there are over 40 wineries in Prince Edward County ranging from small, privately-run operations to massive, nationally-known brands.
Prince Edward County wine tours have become one of the premier attractions in the County. And the flat landscape has led to bike tours that take you from winery to winery and through the charming small towns.
The Best Wineries In Prince Edward County
Prince Edward County is the perfect place for an Ontario road trip or a romantic getaway. But, no matter what your region for visiting is, it's the wine that keeps drawing people back.
If you're planning on hitting a Prince Edward County winery or two (or three, or four…) during a road trip or Ontario staycation, there are a few that set themselves apart from the crowd.
That's not to say that any of these PEC wineries don't stand up. In fact, you'll find several of the best wineries in Ontario here. are bad. And if I miss a winery that you love, drop a comment to our Ultimate Ontario Facebook Group and let us know what your favourite winery in Prince Edward County is.
Waupoos Estates Winery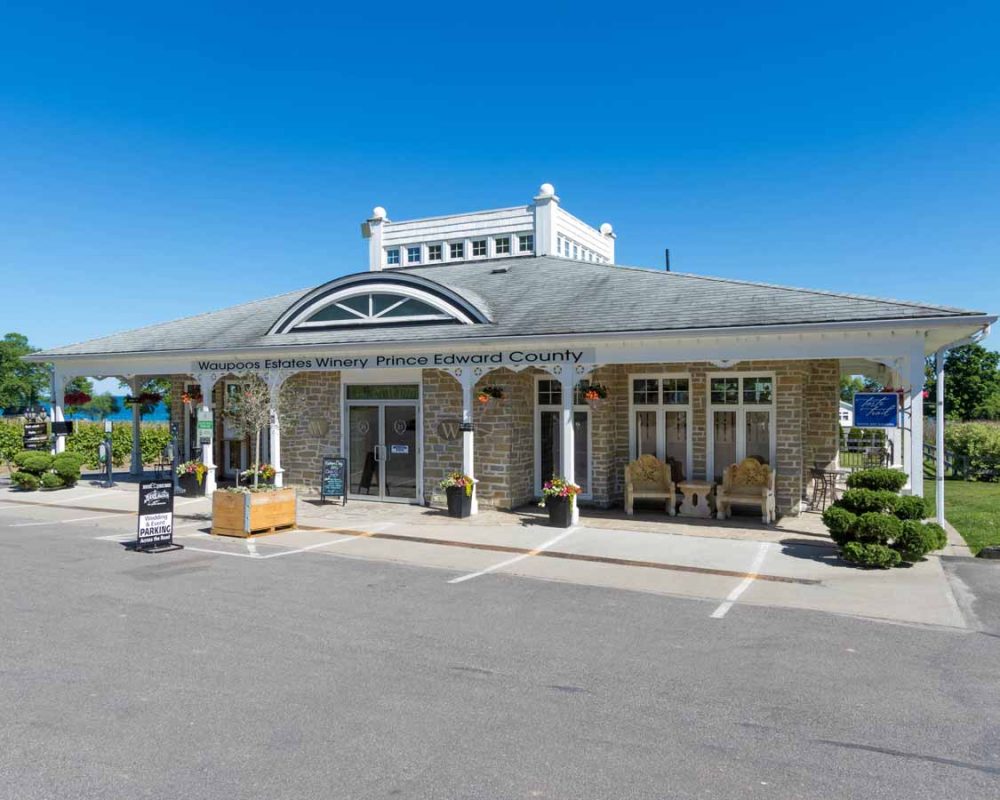 If we're talking about Prince Edward County wineries, we might as well start with where it all began.
Waupoos Estates winery, which is just outside of Picton, first planted their grapes back in 1993 and they finally opened to the public in 2001, launching what became Ontario's third premier wine region.
The winery is picturesquely situated on 100 acres of land with scenic views over Lake Ontario. And to help you enjoy the views (and the wine), Waupoos features an onsite restaurant featuring farm-to-table cuisine that includes locally grown meat and vegetables.
During the summers, Waupoos Estates Winery offers regular tours that last about 40-minutes and include a tour of the winemaking operation, vineyards, and includes a wine and local cheese pairing. You can book those tours ahead of time at their website.
Hinterland Wine Company
While wine is a big business, that doesn't mean that it can't be fun.
Hinterland Wine Company in Hillier has an atmosphere that can't help but leave you smiling. But it's not just the big barn environment that does this.
Hinterland has a bubbly focus on sparkling wines. And there's no occasion that can't be made even more sparkly with a little pop and fizz.
Hinterland opened shop in 2010, becoming the 8th winery in Prince Edward County. And they have cemented a reputation for fine wine that ranges across various styles from ancestral to charmat.
Winemaker Jonas Newman, who runs Hinterland along with his wife Vick Samaras, began his career as a sommelier and Maitre'D at Scaramouche restaurant in Toronto. But it was his love of wine that guided him to Prince Edward County.
During the summer months, Hinterland Wine Company features a rolling selection of weekend food trucksand you can also order some tasty oysters on the half shell served with fresh, fried kettle chips.
I recommend pair it with a glass of the Borealis. You can find more about Hinterland here.
Huff Estates Winery
The Huffs have a lot of history in the Bloomfield area. So much so that the area where their winery, Huff Estates, is located is called "Huffs Corners". And that history will continue to grow since Lanny and Catharine Huff established Huff Estates Winery in 2004.
Featuring a more modern and contemporary design than many of the more quaint Prince Edward County wineries, Huff Estates stands out, not just for the atmosphere, but for the wine as well.
Winemaker Frédéric Picard, who has been with Huff Estates since the beginning, likes to keep things simple, and the Chardonnay and Pinot Noir that result from the process are among the best in the County.
The winery features a tasting room where you can pick up a flight, join a winery tour, or even book private experiences such as a guided wine tasting or a barrel cellar experience.
Guests can also enjoy wood-fired pizza on the bright outdoor patio or visit the Oeno Gallery and Sculpture Garden.
You can find out more about Huff Estates on their website.
The Grange of Prince Edward Estate Winery
With 60 acres of vineyards and six unique varieties of grapes, The Grand of Prince Edward Estate Winery offers a glimpse of history on their scenic winery.
The Grange is built on a Loyalist farm founded back in 1805 and features a barn dating back to 1826. It's seen a lot of activity throughout its lifetime. And a new chapter was written when mother-daughter combo Caroline and Maggie Granger started the winery back in 2004.
This is a wonderful place to just step back and take in the atmosphere. While the winery hosts tastings and tours, my favourite thing to do here is just relax and connect with everything around me.
The Grange is fashioned around connecting the wine to the environment around it. The land is wild and natural, and guests can purchase picnic baskets stuffed with local goods to enjoy as a picnic.
You can find out more about The Grange of Prince Edward on their website.
Karlo Estates Winery
After crafting the world's first certified 'vegan' wine, it's clear that Karlo Estates Winery is on a mission of sustainability. But that mission has not sacrificed the quality of the wine that comes out of this Prince Edward County winery.
Winemaker Derek Barnett doesn't shy away from challenges, and that includes their latest quest to create Sextus, a blend of the six Bordeaux varieties that hasn't been successfully done since the 1800s.
While Carmeniere is still relatively tough to find since it was nearly made extinct during a devastating event in France, it's making a comeback in small wineries such as Karlo. And that's exciting to see.
They host tastings and tours in their historic post and beam barn built back in 1805. And the environment breeds western-Victorian era charm.
You can find their current wine list and more on their website.
The Old Third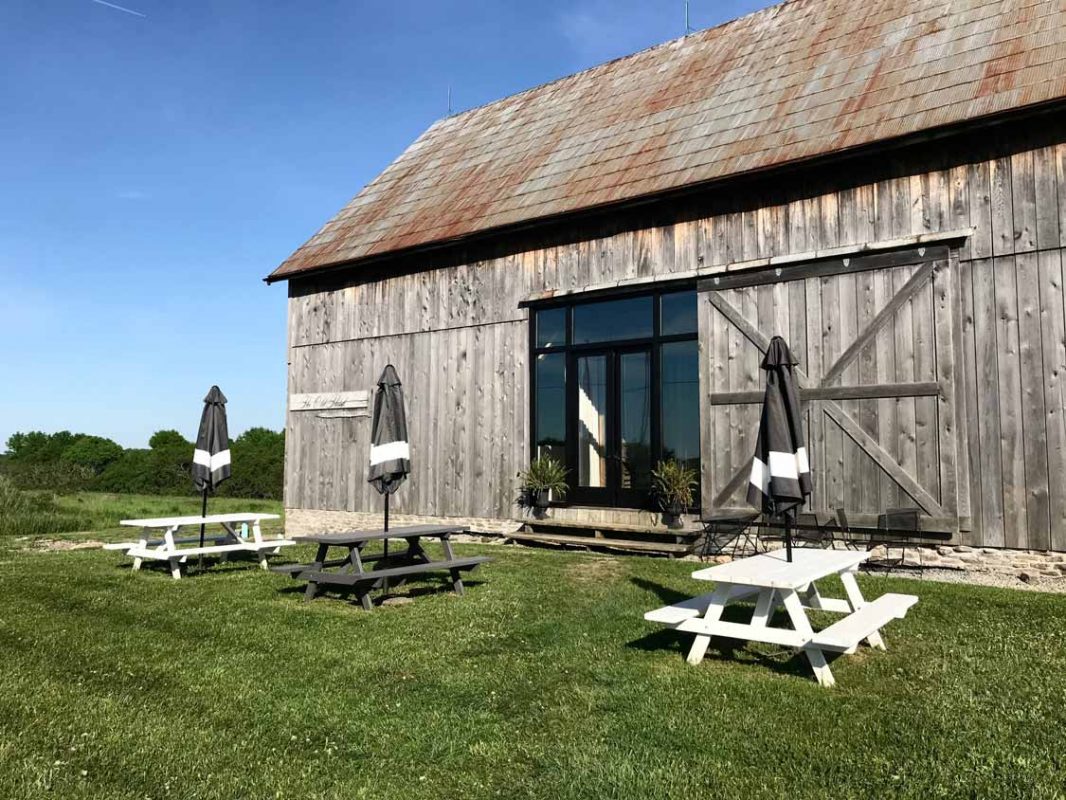 Located on the steep slopes of Hillier in Prince Edward County, The Old Third winery is making waves.
Run by locals Bruno and Jens, this boutique winery has become one the favourite wineries in Prince Edward County for have a passion for vino.
Like many other vineyards in Prince Edward County, The Old Third draws a lot of attention with their 1860s barn-turned-tasting room. The barn, which sat unused until 2005 was meticulously repaired and offers three levels for guests to wander, sit, and enjoy the house wines.
This winery focuses on simple winemaking. Their grapes are grown in a high-density environment and the wines are unfiltered. And the tasting room only operates 5-days a week. In fact, due to the small staff, if you're bringing a group of more than 7, you'll need to make an appointment ahead of time. You can do that on their website here.
Traynor Family Vineyard
Proving that size isn't everything, Traynor Vineyards, which runs a diminutive 5.5-acres of vines packs a big punch.
Featuring bold styles that includee skin-fermented wines, naturally sparking wines, and piquettes, Traynor Family Vineyard focuses on low-intervention, natural wines.
Owner Mike Traynor started his vineyard in 2008 and turned what was once a frozen cornfield into one of Prince Edward County's best small wineries.
In true form to their winemaking techniques, the Traynor Winery is designed to be sustainable and all of their wines are certified vegan.
Enjoy a flight in their small tasting room. The options change daily. You can check out their website here.ult
Closson Chase Vineyards
Housed in, you guessed it! A n historic barn, Closson Chase Vineyards is surrounded by beautiful gardens and vineyards that grow their magnificent Chardonnay and Pinot Noir.
But as a unique twist, their barn is unmistakably painted in bright purple garb that helps it stand out against the green fields.
Closson Chase relies on Old World European traditions and combines them with new, sustainable practices to create their award-winning wines.
They have embraced the limestone earth and gravelly soil that's further from the Lake Ontario shores than most of the other Prince Edward County wineries. The unique features give their wines a distinct flavour that has helped winemaker Keith Tyers to craft award-winning wines.
You can find out more about Closson Chase here.
Rosehall Run
One of the original wineries in Prince Edward County, Rosehall Run has been in operation since 2000.
The 150-acre vineyard and farm in Wellington is located close to Sandbanks Provincial Park making it a popular side-trip for visitors to the park.
Where many Prince Edward County focus on traditional, Old World practices, Rosehall Run bucks the trend with their massive 7,200 square foot, state-of-the-art wine facility and barrel cellar.
The tasting room is heavy on glass letting guests bathe in natural light and the room is uniquely decorated with modern art carefully selected from local artists that speak to the strength of the County's wine industry.
Rosehall Run offers picnic boxes for sale that can be enjoyed in the gorgeous outdoor area. You'll enjoy locally-sourced cheese and charcuterie selections.
You can find more about Rosehall Run here.
Sandbanks Winery
After purchasing the land in 2001 and planting 7 acres of Baco Noir, Cabernet Franc, Riesling, Pinot noir, Vidal, Geisenheim and Marechal Foch, owner Sandbanks Winery owner, Catherine Langlois was ready for business.
While her first harvest in 2003 yielded just 150 litres of Baco Noir, this Prince Edward County winery has ramped up production and now produces 30 brands in total.
In 2020, Sandbanks was purchased by Canadian wine megabrand Arterra Wines, who owns several other large Ontario wineries including Jackson Triggs and Inniskillen who both have wineries in Niagara-On-The-Lake.
You can find out more about Sandbanks Winery here.
Now It's Time to Experience These Wineries in Prince Edward County For Yourself
The selection of wineries in the County seems to expand each year. And it's not just booze tours that draw people to this part of the Lake Ontario shores. We've touted this as one of the most unique places in Ontario due to the incredible colleciton of beaches, small towns, and experiences.
And these Prince Edward County wineries are just one small angle. Many of these businesses and restaurants are anxious for visitors after a tough year. So let's support local and make the most of your adventures in The County.
Do you have a favourite winery in Prince Edward County? Head over to the Ultimate Ontario Facebook Community and join the conversation! You'll find an amazing group of people passionate about Ontario and who love to share their local secrets.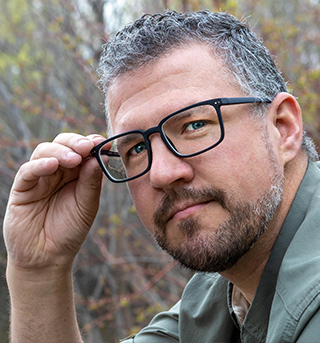 Kevin Wagar is a founder and editor of Ultimate Ontario. He has been working in the travel media industry since 2015 when he founded his family travel website Wandering Wagars – Adventure Family Travel.
Over the years Kevin has developed a deep love for his home province of Ontario and aims to showcase the incredible experiences and amazing small businesses found within it.