These Sudbury restaurants offer up an amazing selection of mouthwatering food. Whether you're looking for home cooking or fine dining, here are the best restaurants in Sudbury, Ontario.
Sudbury, Ontario is the largest city in Northern Ontario and the gateway to the province's wild northern landscapes. While this city has no doubt had a rough history, those who take the time to visit this bustling industrial city will be amazed at the incredible variety of things to do in Sudbury. This is a city that has found its wings and embraced the eye-popping natural landscapes that surround it and the unique urban culture that runs through it.
Another thing that Sudbury has in spades is mouthwatering food. If you're looking for the best restaurants in Sudbury, you've come to the right place. Because eating my way through this city has been one of the best experiences of my life!
Looking for where to eat in Sudbury doesn't take a lot of effort. There are awesome diners, cafes, pubs, and culinary experiences set throughout this booming town. But, if you're looking for something truly unique and memorable, we are here to help you out.
Each year restaurants in Sudbury welcome more and more culinary experts from across the province and around the world. And each one brings a new twist to classic flavours and modern delicacies. And each year, the offerings of Sudbury restaurants become more and more indicative of the many cultures that have made Sudbury their home.
Throughout the Sudbury food scene, you'll find everything from Canadian-ethnic fusion and traditional BBQ. But Sudbury diners will also find a plethora of organic and local tastes including farm-to-table cuisine. And, Sudbury offers one of the best selections of vegan cuisine anywhere in Northern Ontario.
Amazing Sudbury Restaurants That You Shouldn't Miss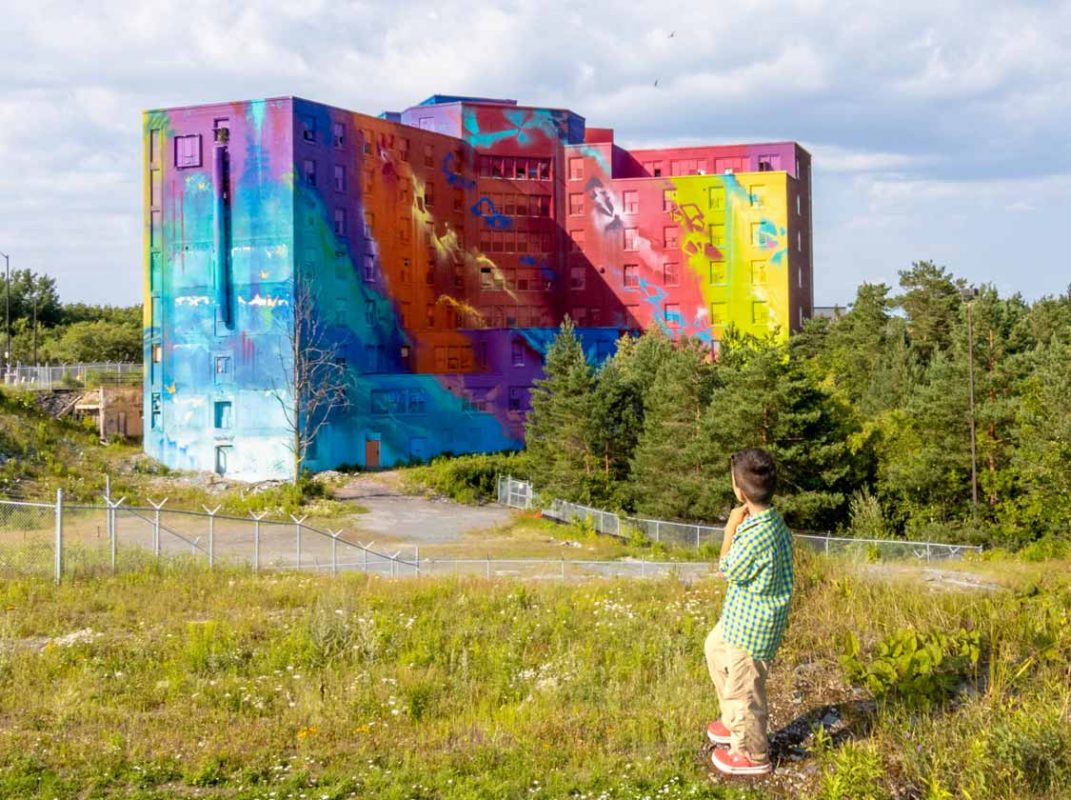 Let's get down to the best restaurants in Sudbury, Ontario. Be prepared, because the wide range of culinary delights in Sudbury means that these dining establishments run the gamut from high-end cuisine to creative fusion and beyond.
You'll find everything from classic barbecue and fish joints to some of the best fine dining in Ontario. There are Sudbury restaurants to fit nearly every price range. Whether you're a local looking to explore your hometown, taking a break from exploring the incredible things to do in Sudbury, or if you're a visitor making your way north to Sault Ste Marie, Manitoulin Island, or Thunder Bay, make sure to stop and enjoy these Sudbury restaurants.
Gloria's Restaurant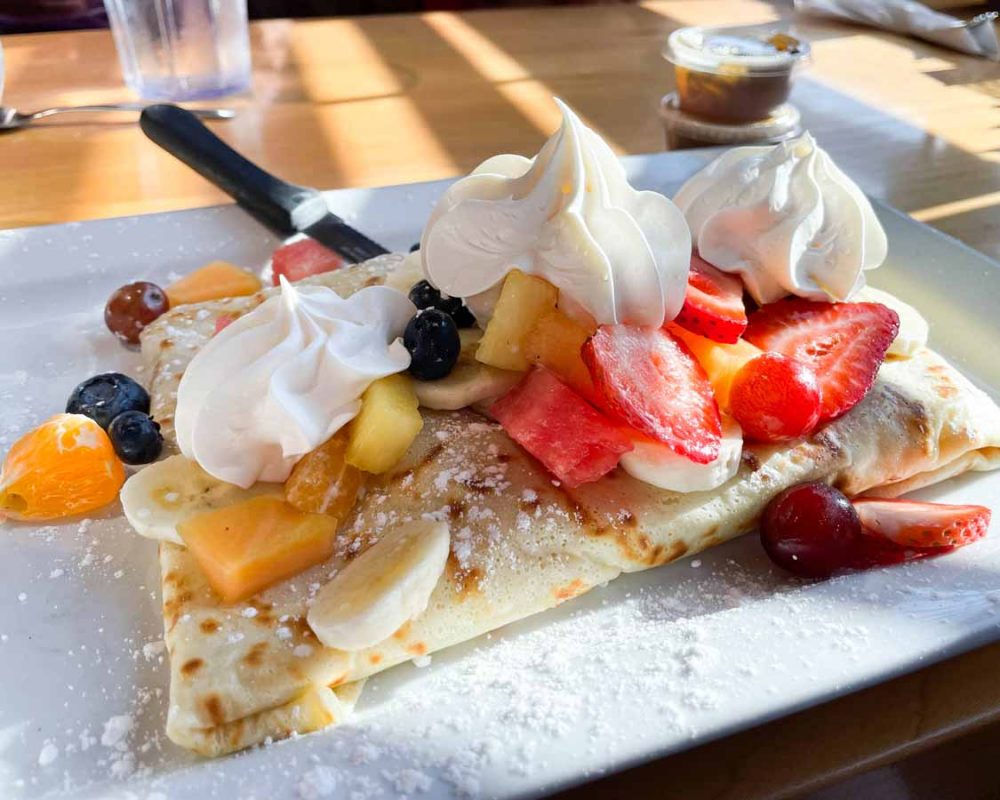 While Gloria's Restaurant serves up food for lunch and dinner, its claim to fame is as one of the best breakfast spots in Sudbury. This isn't a place that you want to visit if you're counting your calories. Because Gloria's serves up rich favourites such as pancakes, crepes, and steak and eggs in epic portions.
If you're brave, tackle the French Toast Wrap, which consists of an order of french toast wrapped in a crepe. This is all smothered in a layer of fresh fruit and whipped cream. It's happiness on a plate and I'm not even embarrassed that I didn't finish it.
Ripe
Serving up fine fusion cuisine, Ripe Restaurant on Regent St. is one of the best restaurants in Sudbury for those looking for creative comfort fusion dishes. Their maple bacon pasta is absolutely mouthwatering, and it's something you need to taste at least once (if it doesn't keep you coming back again and again). I recommend starting with an order of their chevre salad.
The staff at Ripe are excellent, friendly, and prompt. The first-come-first-serve seating means that arriving early can help you secure a seat at this popular dining spot. The patio offers a great open-air setting, but sitting next to their open-air kitchen means you get a show with your meal.
Cara's Famous Deli
I've never met Cara, but I am confident that no one ever taught her about portion control.
This store and deli serves up sandwiches of the most epic proportions. Each one is created on-site from fresh ingredients. While you can enjoy breakfasts, pasta's and salad's, it's the jaw-dislocating Paul Bunyan sandwich that is this Sudbury restaurant's claim to fame. This sandwich jams in ham, turkey, roast beef, pastrami, capicolla, and salami topped with lettuce, onions, and cheese served up on a fresh paniotti bun. You can find their complete menu here.
The Kouzzina
P&M's Kouzzina is a veritable Sudbury institution. Serving up an incredible range of Mediterranean classics, this Sudbury restaurant has established itself as one of the best restaurants in the city. And, if you can get a reservation, you should make sure that you don't leave town before trying it out.
This family-owned business located on LaSalle Blvd near the New Sudbury Centre serves up a delicious selection of Mediterranean cuisine with a contemporary Canadian twist. Amongst servings of phyllo-baked Brie and delicious bruschetta, you'll find tasty bison burgers and Filet Mignon.
The patio at The Kouzzina restaurant is one of the most popular places to be in the summer, so arrive early to secure your table.
M.I.C. Canadian Eatery
Canadiana is abound at M.I.C. Canadian Eatery in Sudbury. You won't be surprised at the dishes on hand. Smoked meat sandwiches, poutine, bbq burgers, and chili-topped steaks are all on the menu. As as you walk the floor, you'll be greeted at every corner with smiling photos from Canadian celebrities both new and old.
Don't forget to wash down your meal with some classic Canadian rye whisky. Canadian Club and Crown Royal abide here. You won't find Jacks, so don't even bother trying. It's a perfect way to wind down the night while listening to some of the many live bands that fill the venue night after night.
Respect Is Burning Kitchen and Bar
This downtown hotspot has quickly exploded to become one of the best restaurants in Sudbury. Known for its creative dishes and friendly, welcoming service, Respect Is Burning is one of the greatest places to eat in Sudbury for those looking for Italian comfort foods that offer just enough of a twist to spark the imagination.
Enjoy the cheesy Ciao Zia, which combines mozzarella, Tuscan Salami, green olives, mushrooms, and artichoke hearts into a hearty dish that will put a smile on your face. Pair it with your favourite white wine and end the night with a Nutella Pizza Fritta.
Pinchman's Cafe and Artisan Bakery
With a motto like "Handmade with an extra pinch of love", Pinchman's Cafe has a reputation for putting their heart into their food. This Sudbury cafe is run by the same owners as Ripe, so they know a thing or two about catering to the needs of the local community.
Their bakery serves up delicious pastries, muffins, scones, and more rustic French cuisine and blends those recipes with local and seasonal ingredients to craft some of the best treats in the city. Whether you're looking for savoury crepes, classic butter tarts, or rich and aromatic coffee, Pinchman's is the place to be.
Tommy's Not Here
What began as a quiet basement restaurant welcoming a few locals with great food and drink has become one of Sudbury's best restaurants. Tomm's Not Here, which is located near the corner of Regent St. and Long Lake Rd. has one of the most epic wine menus in Sudbury. And that selection is all about quality that matches this restaurant's exhausting approach to delivering masterful food matched with excellent service. Try out the crepe escargot and the duck and cranberry penne for a real taste sensation.
Tucos Taco Lounge
For those looking for vegan restaurants in Sudbury, Tucos Tacos is where it's at. In fact, you don't need to be vegan to enjoy this classic Mexican taqueria. And, if Mexican isn't ticking your cravings, you can also try out the Tucos Food Truck with serves up scrumptious beyond meat burgers, chili poutine, and more.
The Tuco Tacos Beyond Meat nachos are, no word of a lie, some of the best nachos I've ever had anywhere. For those carnitas-lovers out there, you'd never know this was a vegan dish. And you can wash it all down with a great selection of local craft beers as well.
Flurples
"Sacrilege!" is what I screamed when I learned about Flurples vegan ice cream in Sudbury. But oh, how wrong I was. This vegan creamery, located right across from Tucos Tacos offers some of the best ice cream in the city. Whether you're looking for soft serve or creative sundaes, you can't go wrong.
The adorable polka dot exterior makes this popular walk-up ice cream shop as fun to look at as it is to eat from. And the great selection of colourful and delicious ice creams will add to that smile on your face.
Peppi Panini
Hot sandwiches are one of my favourite dishes, and there is no better place to enjoy one than the patio at Peppi Panini in downtown Sudbury. These massive sandwiches don't hide behind fancy names. You can order "the meatball", "the Turkey Lou", and "Mama's Meatball", you know what you're going to get. And the final product is experience.
The casual atmosphere of the restaurant sets the vibe for the food. Narrow tables and chairs push close together show that this is a restaurant where friends and family come together. And the often-busy pool table lets you know that you won't be rushed out the door. My go-to dish here is the chicken parmigiana. It's gooey and delectable.
Leinala's Bakery
Like other northern city's such as Thunder Bay, there is a rich Scandinavian heritage in Sudbury. Where Thunder Bay has the famous Persian's, Sudbury has its own iconic pastry. The Jelly Pig is a fun donut-style pastry with an ooey-gooey surprise in the middle. The light sugar coating just adds to the joy of this Sudbury treat.
These aren't the only things that you'll find at this Scandinavian bakery in Sudbury though. Leinala's is known for rolls, donuts, tarts, and other mouthwatering baked treats.
Now It's Time For Your to Enjoy These Awesome Restaurants in Sudbury
If you're planning a visit to Sudbury, you'll have plenty of variety to choose from that make up the best restaurants in Sudbury.
Many of these businesses and restaurants are anxious for visitors after a tough year. So let's support local and make the most of your Ontario travel experience.
Do you have a favourite attraction or restaurant in Ontario? Head over to the Ultimate Ontario Facebook Community and join the conversation! You'll find an amazing group of people passionate about Ontario and who love to share their local secrets.
.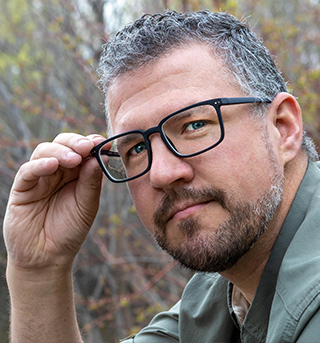 Kevin Wagar is a founder and editor of Ultimate Ontario. He has been working in the travel media industry since 2015 when he founded his family travel website Wandering Wagars – Adventure Family Travel.
Over the years Kevin has developed a deep love for his home province of Ontario and aims to showcase the incredible experiences and amazing small businesses found within it.