There are loads of incredible things to do in Peterborough, Ontario. Peterborough offers an amazing food scene, incredible parks, fascinating history, and some of the best small museums and zoos in the province.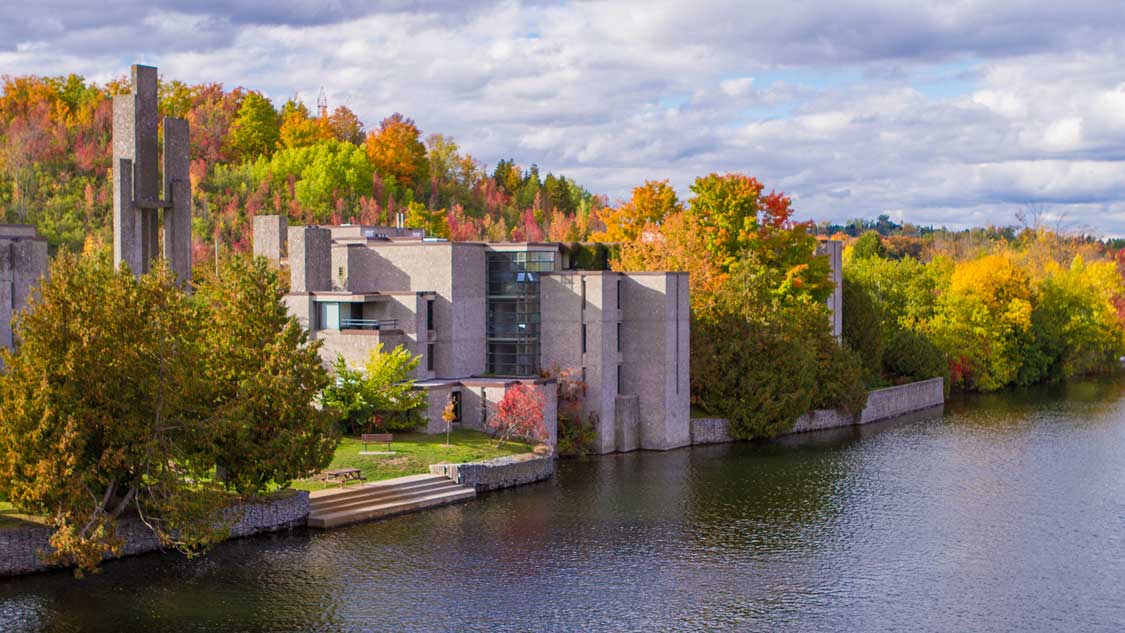 The city of Peterborough, Ontario is a town made famous as the Gateway to the Kawarthas. Each summer, tens of thousands of cottagers roll through the city on their way to lake country. But those who make a stop for more than just groceries quickly realize that there are far more things to do in Peterborough, Ontario than meets the eye.
In fact, Peterborough, Ontario is a pretty awesome city to experience. It has an amazing culinary scene, one of Canada's best artistic and musical cultures, and access to some of Ontario's most beautiful parks. And it's not just the city itself that holds all the charm.
Peterborough is central to the Kawarthas region that includes nearby towns such as Lakefield, Havelock, Buckhorn and so many unique places to stay. And while Peterborough is central to them all, discovering Peterborough is as much about exploring the Kawarthas as it is about the city itself.
Of course, I'm a little biased. I was born in Peterborough and spent the first 20 years of my life exploring every nook and cranny of the city and surrounding area. And while I lived there, I took it all for granted. It took leaving the city to seek fame and fortune for me to truly appreciate the sheer number of great attractions in Peterborough.
A Little Bit About Peterborough, Ontario
Peterborough is a city steeped in history. Known as "The Electric City," Peterborough was the first home of Canadian General Electric back in 1892. Peterborough is actually where the FIRST electric car was produced. That was way back in 1899.
Continuing with that electric history, Peterborough was the very first Canadian city to have electric streetlights. These ran through the downtown core from London St. to Hunter St.
But that is all in the past. Nowadays, electric cars are popping up all over the place. So what makes Peterborough so special in the 21st century?
Well, let's start with the location. Peterborough, Ontario is perfectly situated just before the halfway point between the cities of Toronto and Ottawa. Many driving between the two cities will take the highway route along 401 to 416 past cities such as Kingston. But I much prefer the route down HWY 115 to Peterborough and up through the small towns along HWY 7.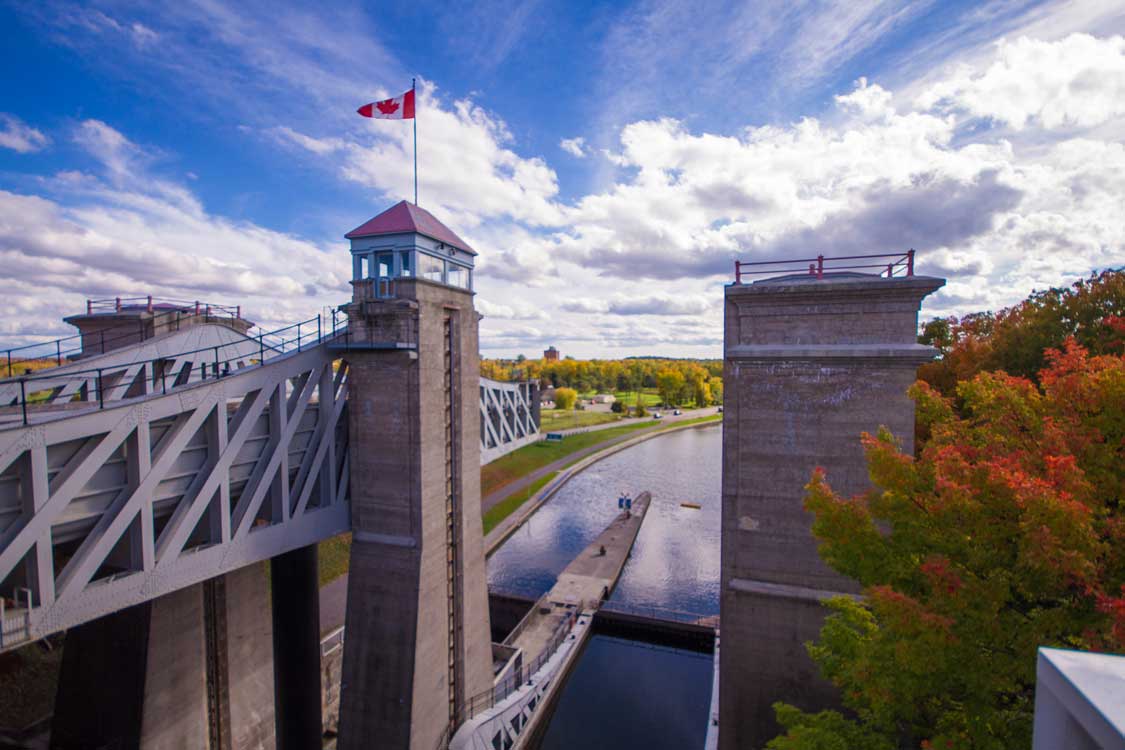 Many visitors also find their way to Peterborough along the historic Trent-Severn Waterway, the 386-kilometre-long route that connects Lake Ontario to Georgian Bay and Lake Huron. But we'll get to that further on.
Peterborough and the Kawarthas have also become a haven for cycling enthusiasts. There's no lack of cycle shops in and around the city to cater to locals and visitors who want to take advantage of the more than 300-kilometres of biking trails that wind through the city and along the waterfront.
The Best Things To Do In Peterborough, Ontario
Peterborough is a city that's easily underestimated. Trust me, I was one of those who overlooked just how many great things to do there were in Peterborough when I lived there.
Explore The Peterborough Food Scene
The local food scene in Peterborough is something worth digging into all on its own. Suffice to say that exploring the great food and restaurants in the city is one of the absolute best things to do in Peterborough, Ontario.
The Peterborough food scene is as eclectic as those who call the city home. Around town, you'll find cafes that mix pastries and lattes with beat poetry and open mics. For a funky art vibe, check out The Only Cafe on Hunter St. They also happen to have one of the best patios in town. The Silver Bean Cafe is right on the edge of Little Lake near Millenium Park and offers the perfect place to grab a hot drink or lunch after a paddle.
For dinners in Peterborough, the sky's the limit. Peterborough is packed with incredible dinner spots, like the intimate taproom experience of St. Veronus at the corner of Hunter St. and Water St. Personally, I'm a big fan of the casual bbq of Dr. J's BBQ and Brews on Aylmer. It has some of the best bbq in the province.
Ashburnham Ale House in East City is another of the most popular restaurants in Peterborough. This local hotspot serves up a range of local craft brews alongside scrumptious favorites such as their classic steak frites.
For a unique twist on food and fun, head downtown to the Boardwalk Lounge. This fun and unique cafe has over 400 board games that can be enjoyed along with some classic comfort food that is sure to delight. Make sure to stick around for some of their signature chocolate chip cookies paired with generous scoops of Kawartha Dairy ice cream.
Shop for Something Unique in Downtown Peterborough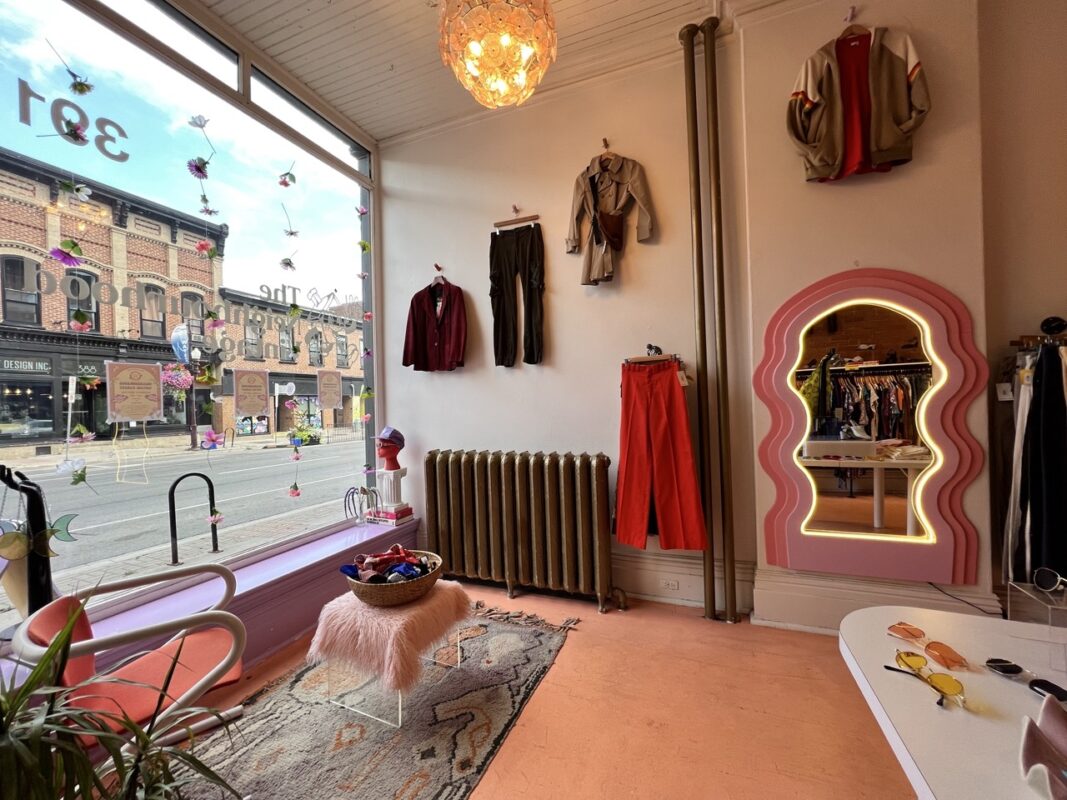 Downtown Peterborough is full of some incredible options when it comes to shopping. Water Street between Hunter and Simcoe is an especially great area to browse beautiful goods in its locally owned shops.
The future is certainly vintage, and The Neighbourhood Vintage on Water Street is an excellent place to find vintage clothing with flare for people of all shapes, sizes and preferences. Not only is Neighbourhood Vintage filled with incredible clothing finds, but the interior is beautifully decorated, and so bright and cheery. You'll certainly feel inspired nabbing your next great vintage find here.
Other worthwhile stops on Water Street shopping trip are Plant Goals, which is an incredible plant and gift shop. It's the perfect place to head to if you're shopping for potted plants for yourself or for a loved one.
Watson & Lou is also a few steps away, and is a beautifully curated local artists' collective shop. If you're looking to shop for an upcoming holiday or find the perfect unique and beautiful gift for someone, definitely make sure you head here. They also have a small gallery space at the back of the store, which is definitely worth checking out while you're in the area.
Explore The Peterborough Parks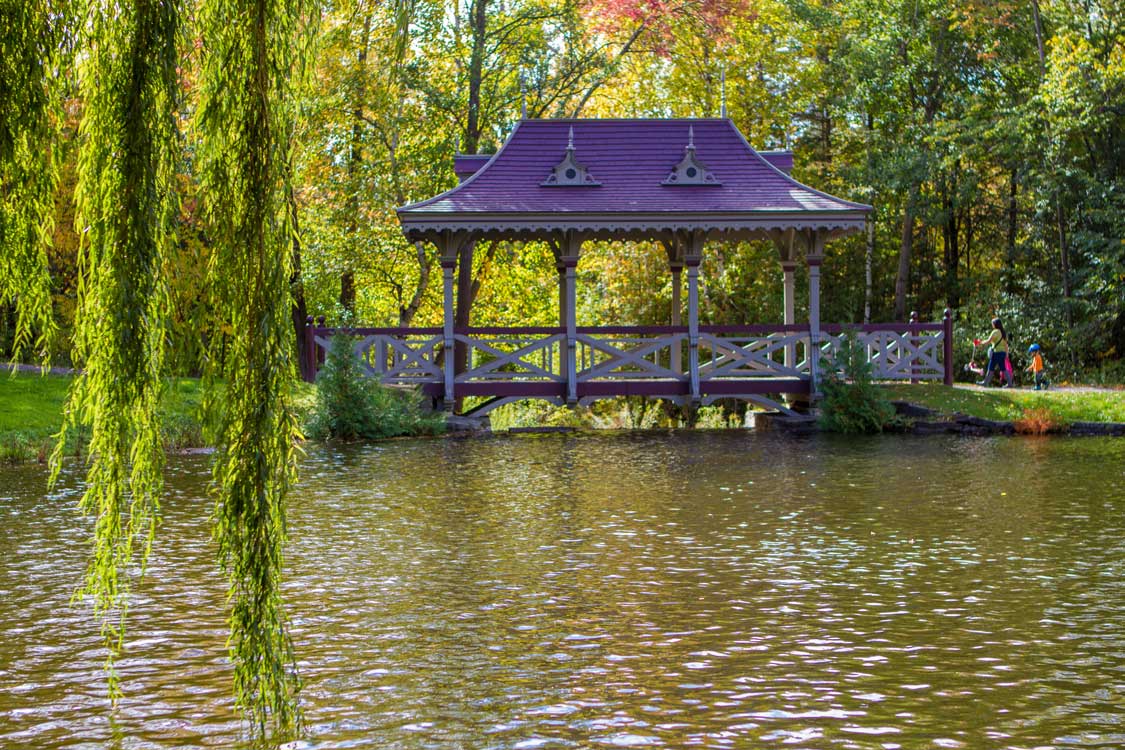 Peterborough is truly blessed with great parks both inside and just outside the city. In true "cottage-country" form, you are never too far from nature when you're in Peterborough. The absolute best park for a stroll is Jackson Park at the corner of Parkhill Rd. and Monaghan Rd. This long, winding park has a gorgeous pond where you'll find Peterborough's famous Japanese pagoda bridge.
Downtown you'll find Millennium Park. This sprawling riverside walk pays homage to many of the artists, entrepreneurs, and volunteers that have helped to establish many of the parks and programs that make Peterborough such a great place to be. Exploring the park is a bit like an Easter Egg hunt with funky art projects and sculptures hidden around every corner.
Around town, you'll also find plenty of other great outdoor spaces. Beavermead has a great little beach and even on-site camping. Nichols Oval has a very pretty riverside walk that actually stretches from way out in Lakefield and on through to the south side of the city. And of course, outside of the city, you aren't too far from incredible provincial parks such as Kawartha Highlands, Silent Lake, and Petroglyphs where you'll find some of the best-preserved Indigenous rock carvings in Canada.
And about 20 minutes from downtown is the fabulous Warsaw Caves Conservation Area. This spectacular spot has gorgeous hiking trails and a wild network of underground caves and caverns to explore. Bring a headlamp, and expect to get muddy.
Visit the Peterborough Art Gallery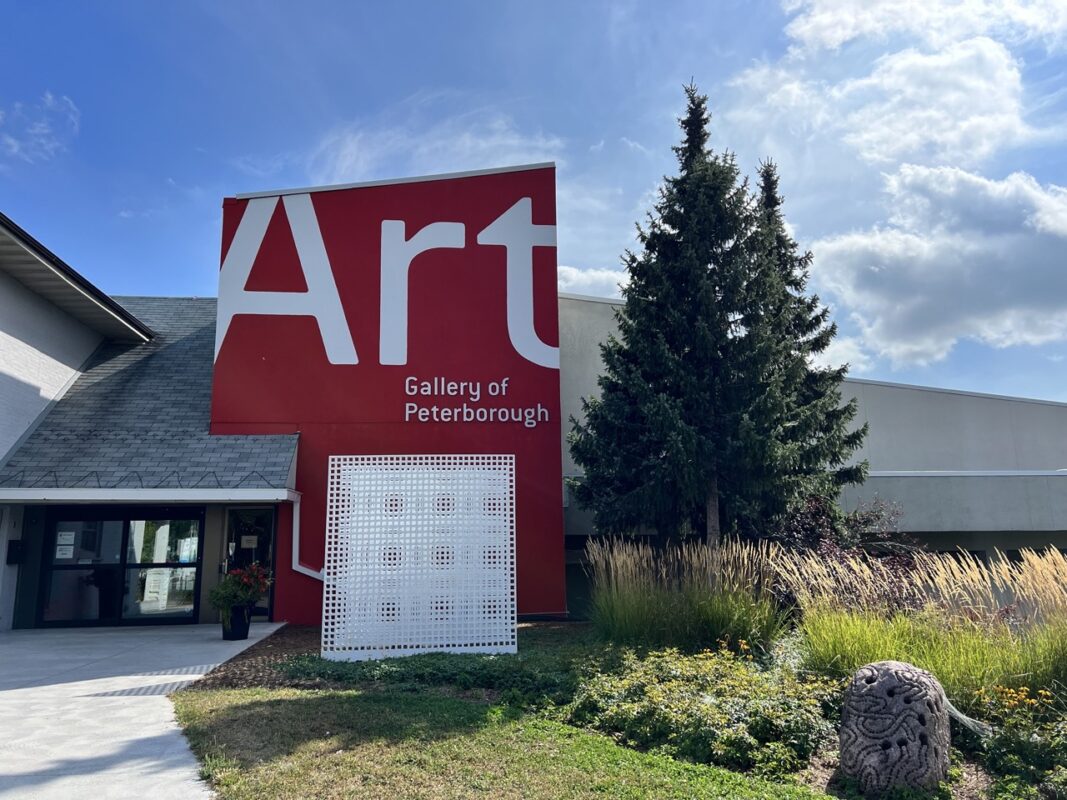 The Art Gallery of Peterborough is a gem of an institution, located in Del Crary Park on the shores of Little Lake. It's an intimate, non-profit art gallery that has a modest selection of gallery spaces designed to showcase the work of local artists. Admission is free for all to visit.
At the time of my most recent visit, there were exhibitions set up created and sponsored by local, talented high school students, local artists whose work was featured on the Kawartha Autumn Studio Tour, and more prominent artists' work from the area.
The Art Gallery of Peterborough also has a beautifully curated gift shop to check out at the end of your visit. Local artists have created pieces and gifts alike on consignment, offering visitors a truly unique shopping experience. You are bound to find the right gift or present for yourself to bring home after stopping by the shop!
If you're looking for a way to spend some quality time outside in Peterborough, then I'd highly recommend taking a stroll from the north end of Millennium Park along the Otanabee River and down to Del Crary Park to reach the museum. It's a beautiful walk and offers a lot of time for reflection and to enjoy the natural surroundings of the Trent River system as you make your way down to the museum.
If you're looking for more fun ways to tap into your creative side during your time in and around Peterborough, then make sure you head to our article about how to take an art tour of the region.
Check Out More of the Peterborough Museums and Art Galleries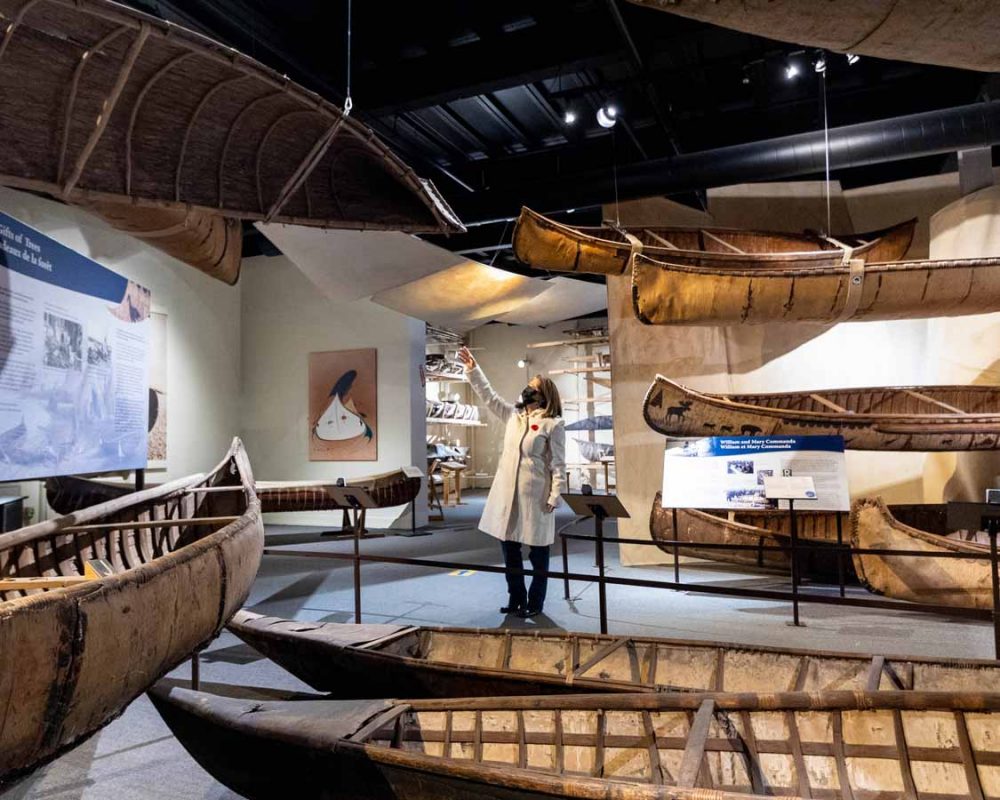 For a city of fewer than 85,000 residents, Peterborough is stacked with fantastic museums and art galleries. In fact, the Canadian Canoe Museum is world-famous, drawing visitors from around the world who want to learn about Canada's rich outdoor history. A new location for the museum is currently being built downriver from the Lift Lock.
Aside from the Art Gallery of Peterborough, my favourite art gallery is one that is just outside of Peterborough in the community of Curve Lake. The Whetung Ojibwa Centre has an incredible selection of local Indigenous artwork and even offers classes for those who want to learn.
If you're looking to learn about Peterborough specifically, then head over to the Peterborough Museum and Archives located just off of Hunter St. near the Peterborough Lift Lock. Admission to the museum is by donation. A tour inside will give you a deep look into the rich history of Peterborough and its founders.
Just outside of town you'll also find amazing exhibits and galleries including the Zimart Zimbabwe outdoor art feature on Rice Lake, and the magnificent Gallery on the Lake that houses a gorgeous collection of Canadian artwork in Buckhorn.
Cruise The Canal and Ride The World's Highest Hydraulic Lift Lock – The Peterborough Lift Lock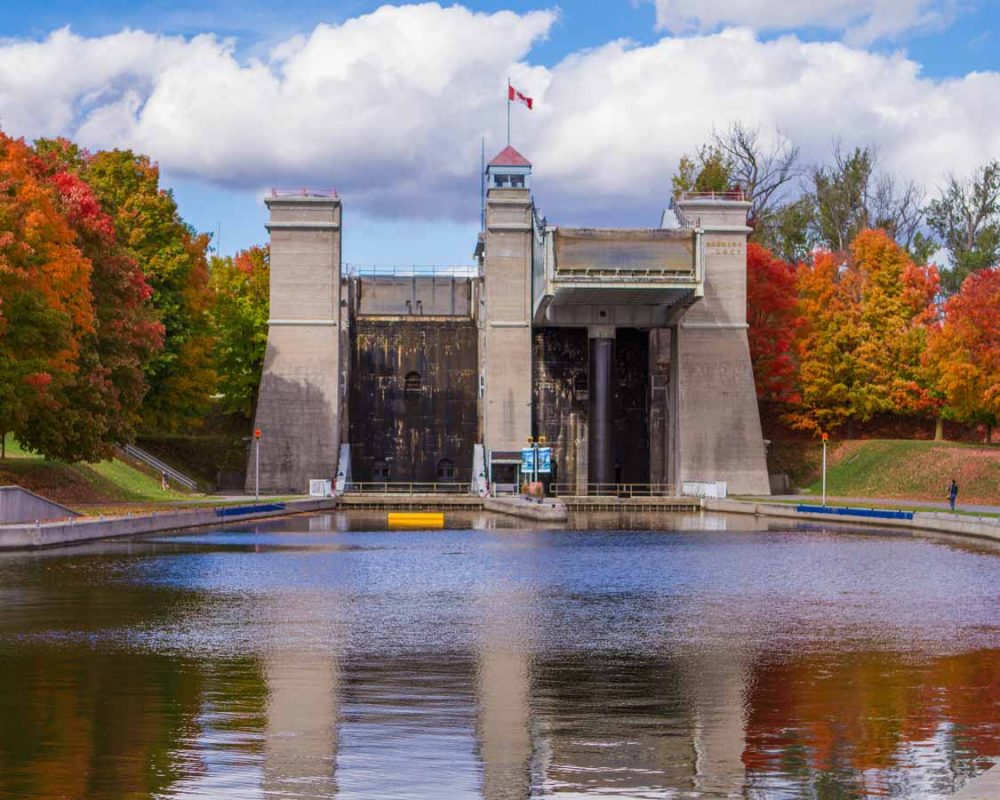 The Peterborough Lift Lock is something that you can't miss. In fact, if you're driving along Ashburnham Dr, you may just need to drive THROUGH it to get to downtown Peterborough. The lift lock, which was built in 1904, raises boats travelling along the Trent Severn Waterway nearly 20 metres to the river above. Not only is it a record-holding lift lock, but it's also a National Historic Site of Canada.
There are two tours that offer channel cruises and wine and dinner cruises along the canal and include transit through the lift lock. There are even canoe days where hundreds of canoes jam into the two lifts for a social trip through the Peterborough waters.
If you're lucky enough to visit in the winter, the canal at the base of the lift lock becomes one of the best skating trails in Ontario. During the summer, that same canal is lined with anglers working to pull in massive catfish, walleye, and perch.
Catch Some Live Music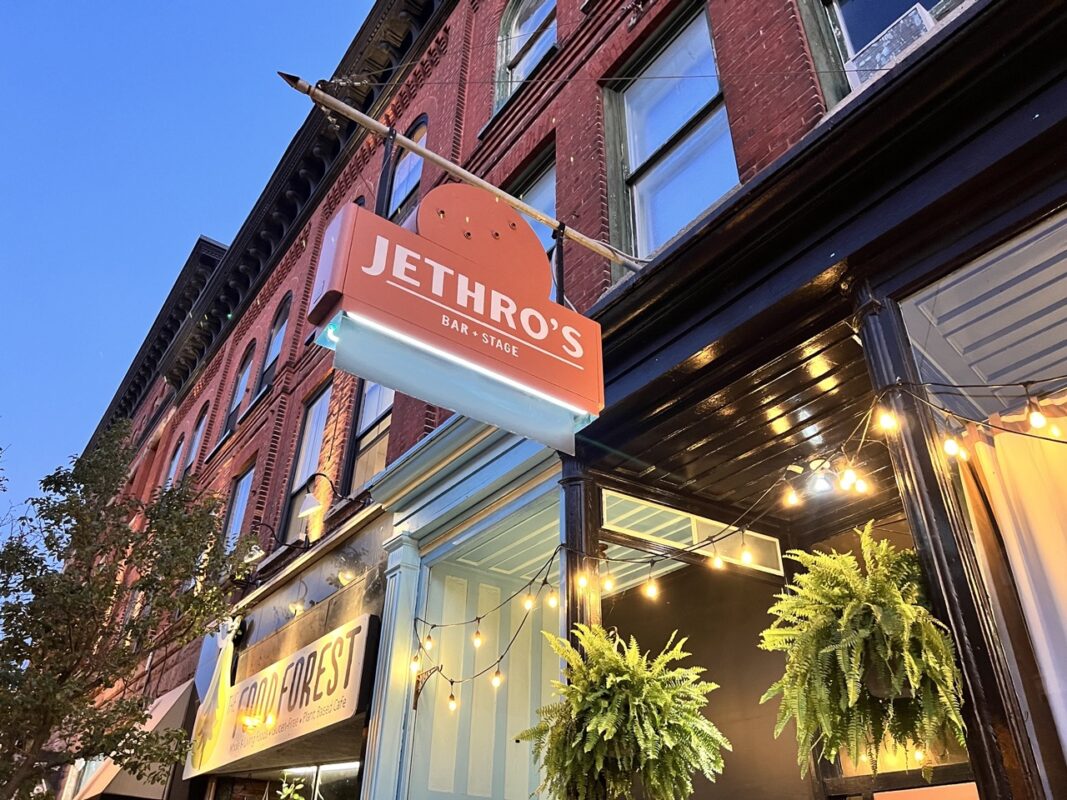 One of my personal favourite activities when I'm visiting a new city is to see some live music. Thankfully, Peterborough has an institution that does just that in the downtown core.
Jethro's Bar + Stage is an intimate bar and live music venue. It's located in an historic Victorian row shopfront, with wooden floors, charming character and community connections all woven into one. It's the perfect place to come unwind with a friend or partner over a few pints and some solid live tunes.
They have different live music events happening throughout the week, primarily from Thursdays to Saturdays. You can find any upcoming events listed here.
Check Out The Animals At The Peterborough Zoo
For ages, one of the best things to do in Peterborough, Ontario was making a visit to the Riverview Park and Zoo on Water St. N just outside the core of the city. Riverview Park and Zoo has long been considered one of the best small zoos in Canada. And as an added bonus, visiting is completely free!
The zoo was opened way back in 1933 before being taken over by the city in 1968. It's now run by the Peterborough Utilities Commission. In fact, the popular mini train ride at the zoo runs right through one of the hydroelectric generating stations on the canal.
At the Peterborough zoo, you'll find loads of great animal displays including the popular camels, reindeer, wolves, big cats, and the ever-popular lemurs and meerkats. There are also amazing grounds for picnicking along the river or playing a round of disc golf.
Further out of town you can find the Indian River Reptile Zoo and Dinosaur Park. This fascinating small zoo and science institute is Canada's only registered non-profit reptile sanctuary. Many of their animals are rescued from the pet trade while others have been seized by federal wildlife officers. And their anti-venom research has led to life-saving results for people across North America.
Kids will love the close encounters with crocodiles, snakes, and lizards. But one of the most popular thrills is the Dinosaur walk which meanders through the forested grounds populated by life-sized animatronic dinosaurs.
Take On The Peterborough Escape Maze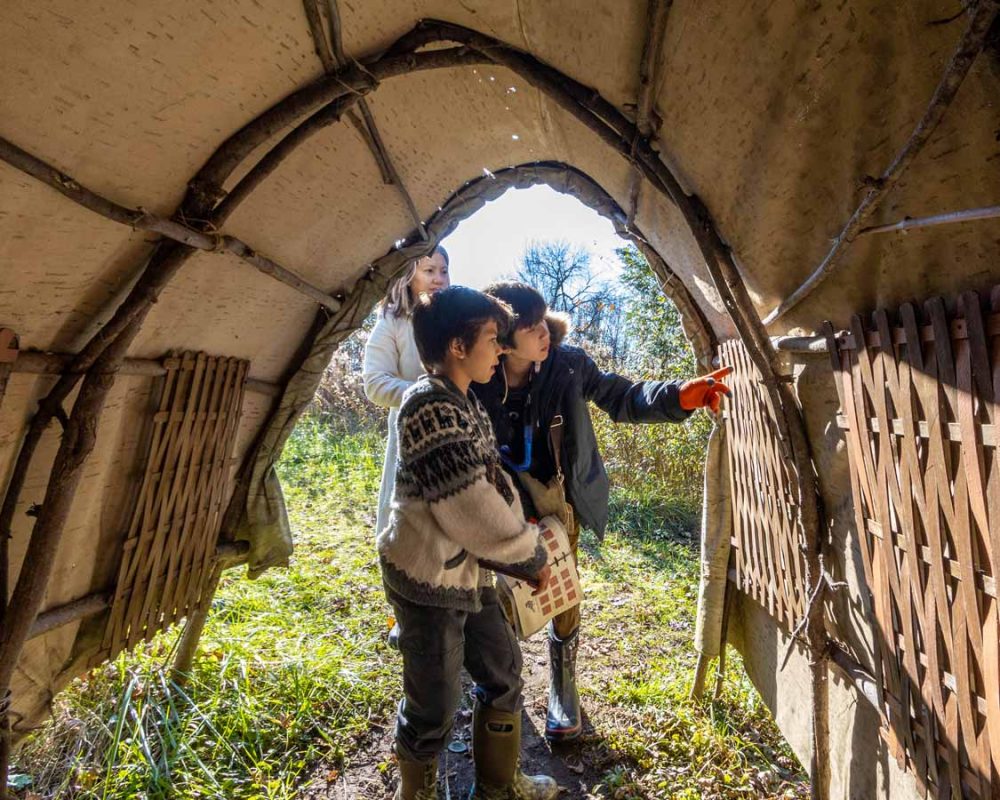 Escape Maze Peterborough has become one of the most popular year-round things to do in Peterborough, Ontario.
Located on a sprawling property in the city's southeast corner, Escape Maze features three indoor escape rooms and five outdoor adventure trails. They even have seasonal trails that are rotated including their incredibly popular Zombie Walk which takes place around Halloween.
Escape Maze is run by the Preddy Family whose skills have become so sought after that they even sell their escape room designs worldwide. You can connect with them here.
Watch an OHL Hockey Game
If live sports is more to your taste, then you'll be happy to know that the Ontario Hockey League's Peterborough Petes have been doing well over the past few years. In fact, they clinched the 2022-2023 OHL Championship win.
Watching OHL hockey is a fun way to pass the time, and there's no better way to enjoy it than by checking out a team with a great track record leading into future seasons.
If they're playing at home during your time in Peterborough, they play at the Peterborough Memorial Centre, and you can purchase your tickets here.
Take A Buttertart Tour
Peterborough and the Kawarthas are famous for butter tarts. These classic Canadian treats can be found just about anywhere in the region. But, if you want to bite into one with the perfect crust and the juiciest filling, you'll want to hit one of the spots on the Butter Tart Tour.
The Buttertart tour has over 50 stops throughout the region. In the city of Peterborough itself, make a stop by the Hard Winter Bread Company on Sherbrooke St. or on King St. check out the Magic Rollin Pin for some scrumptious flavours.
The tour continues outside the city where you'll find award-winning bakeries such as DooDoo's Bakery in Bailieboro and my absolute favourite stop for butter tarts, the Kawartha Buttertart Factory, which is at the corner of HWY 28 and HWY 4 (which turns into Parkhill Dr.) has every flavour of butter tart that you can possibly imagine. And, of course, they sell lots of other great pastries and treats as well.
Catch One Of These Great Peterborough Festivals
During summers in Peterborough, Del Crary Park, which is on the east end of downtown on George St., is the place to be. On Saturday nights, this large park erupts with music for the Peterborough Musicfest.
The stage lights up with music of all sorts from world-renowned rock stars to local performers, and it's all free. The Peterborough Music Festival is the highlight of the summer. And the picturesque location on the shores of Little Lake with one of Ontario's tallest fountains in the background is idyllic.
Other festivals in Peterborough, Ontario include the Peterborough Folk Festival which takes place throughout the city near the end of August, the Peterborough SnoFest winter carnival in mid-January, and there is the awesome ReFrame Film Festival that takes place towards the end of January each year.
And it would be a travesty to talk about festivals in Peterborough and the Kawarthas and not mention that uber-popular Havelock Jamboree which takes place each summer during mid-August. This music festival brings out all of the country music vibes and attracts visitors from across the continent.
Enjoy The Peterborough Craft Brew Scene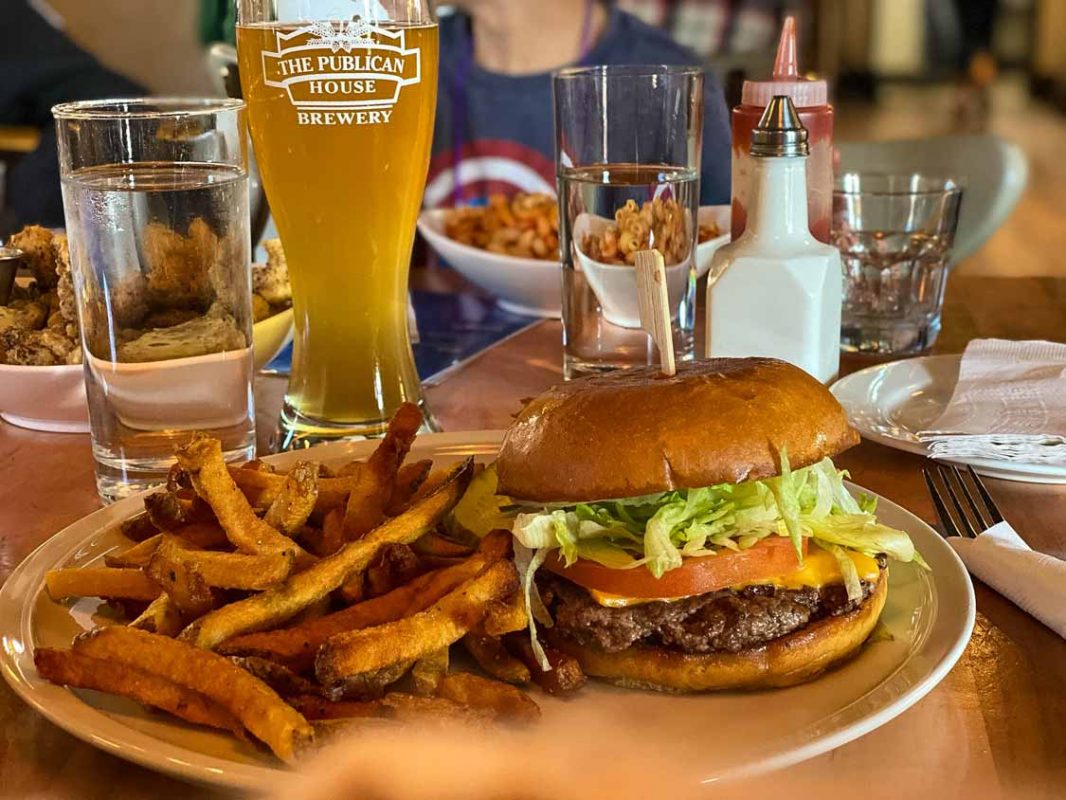 The craft beer scene in Peterborough has been bumping for a long time. For ages, the only game in town was Kawartha Lakes Brewery. But when it was purchased by the Amsterdam Brewing Co., the floodgates seemed to open. And now you can find a wide selection of incredible beers that will suit just about any palate. In fact, craft breweries in Peterborough have become so popular that the region opened a fantastic craft brewery tour.
For a hometown classic, make your way west of downtown on Charlotte St. to The Publican House. This brewery has reconditioned a piece of Peterborough history with its classic location and supports it with great beers such as their light and refreshing square nail pale ale and the rich and creamy hazelnut coffee stout.
For something unique, check out Smithhaven Brewery tucked back on Rye St. Their traditional Bavarian-style beers are perfect for summer relaxation. Unfortunately, the fantastic Olde Stone Brewery on George St. was recently shuttered. But I'm sure more great craft brew patios will open up in its place.
New to the Peterborough craft brewery scene is Bobcaygeon Brewing Co., which is located on the Parkway. This small craft brewhouse had originally intended to set up shop in their namesake town but was drawn into the Peterborough scene and now share their brews both in their storefront shop as well as at the local Peterborough farmers market.
Enjoy The Peterborough Cottage Scene
With all of these great things to do in Peterborough, Ontario, we can't forget that it's still the gateway to cottage country. And Peterborough has loads to offer for those looking for a peaceful escape to the outdoors.
Viamede Resort is a classic cottage-style resort just a short distance from the city. It's located on the pristine shorelines of Stony Lake and offers year-round experiences catering to families and couples. Be sure to book one of the ultra-exclusive dining opportunities at The Boathouse Restaurant. The local food, much of which comes directly from the Viamede Resort gardens makes for one of the best meals in the region.
Some other great cottage resorts in Peterborough include Stillwater on the Lake, a quaint B&B-style resort nestled on the shores of Chemong Lake; Elmhirsts Resort is another great cottage-style resort with a cozy atmosphere located west of the city on the shores of Rice Lake.
If the cottage life isn't quite for you and you're looking to stay more local, then there are some excellent hotels to choose from, too. I'd highly recommend getting a room at the waterfront Holiday Inn on George St. This hotel has a premier location right on the shores of Little Lake and the Otonabee River, and the rooms at the back of the hotel have a stunning view.
Hit The Links At One Of These Peterborough Golf Courses
It's not just parks, water, and food that make Peterborough such a great place to explore. For those looking for a little outdoor fun combined with great company and the occasional tipper. There are some great golf courses in Peterborough as well.
Keystone Links Golf and Country Club is an 18-hole course located just off of Clifford Line adjacent to HWY 115. It features a quiet putting green nestled into a remote area of the property and has a wonderful natural ambiance that welcomes golfers of all skill levels.
Lift Lock Golf and Country Club is located on a scenic piece of land directly across from the Peterborough Lift Lock. They have casual 18-hole and 9-hole rates and a nice driving range as well. The on-site restaurant serves up tasty casual fare. If you want a day of combined golf and shore fishing, this is one of your best bets.
At the south end of Lansdowne St. is the popular Heron's Landing Golf Club. The course features generous landing areas making it a popular golf course for the beginner golfer. But don't let this lull you into comfort. The greens are challenging and are sure to help you up your short game.
Now That You Know A Bit More About Peterborough …
Like I said earlier, I've got a bit of an attachment to Peterborough. It's still the city that I call my "home town" even 20 years since I moved away. Writing this was a great way to revisit the town from a wider lens. And it has me inspired to explore even more great things to do in Peterborough.
Do you know of more fantastic things to do in Peterborough, Ontario? Drop a comment below or swing over to our amazing Ultimate Ontario Facebook Community to share your favourite spots.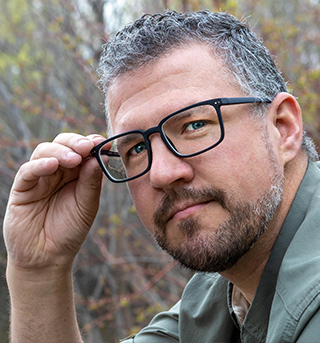 Kevin Wagar is a founder and editor of Ultimate Ontario. He has been working in the travel media industry since 2015 when he founded his family travel website Wandering Wagars – Adventure Family Travel.
Over the years Kevin has developed a deep love for his home province of Ontario and aims to showcase the incredible experiences and amazing small businesses found within it.