Brantford packs a lot of things into a mid-size town. So if you're looking for things to do in Brantford, Ontario, we'll guide you through the history, the culture, the food, and more.
---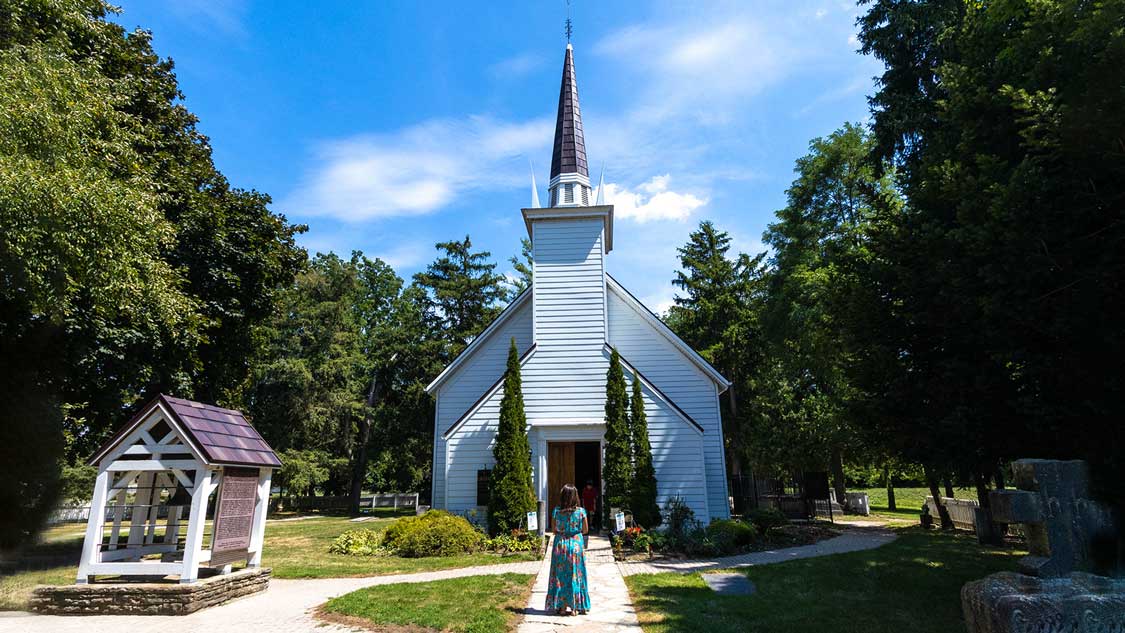 Beautifully situated on the shores of the Grand River in Southwestern Ontario, Brantford has been at the forefront of some of the most important moments in history. It's not just Ontario, or Canada, but rather the whole world that has been influenced by the events that have taken place in this city. Even when compared with cities such as Kingston, Windsor, and Ottawa, Brantford stands out as unique in its heritage.
With all of this history and all of the incredible things to do in Brantford, Ontario, it's a wonder as to why more visitors don't travel here to explore what may just be one of the most underrated destinations in Ontario.
About Brantford, Ontario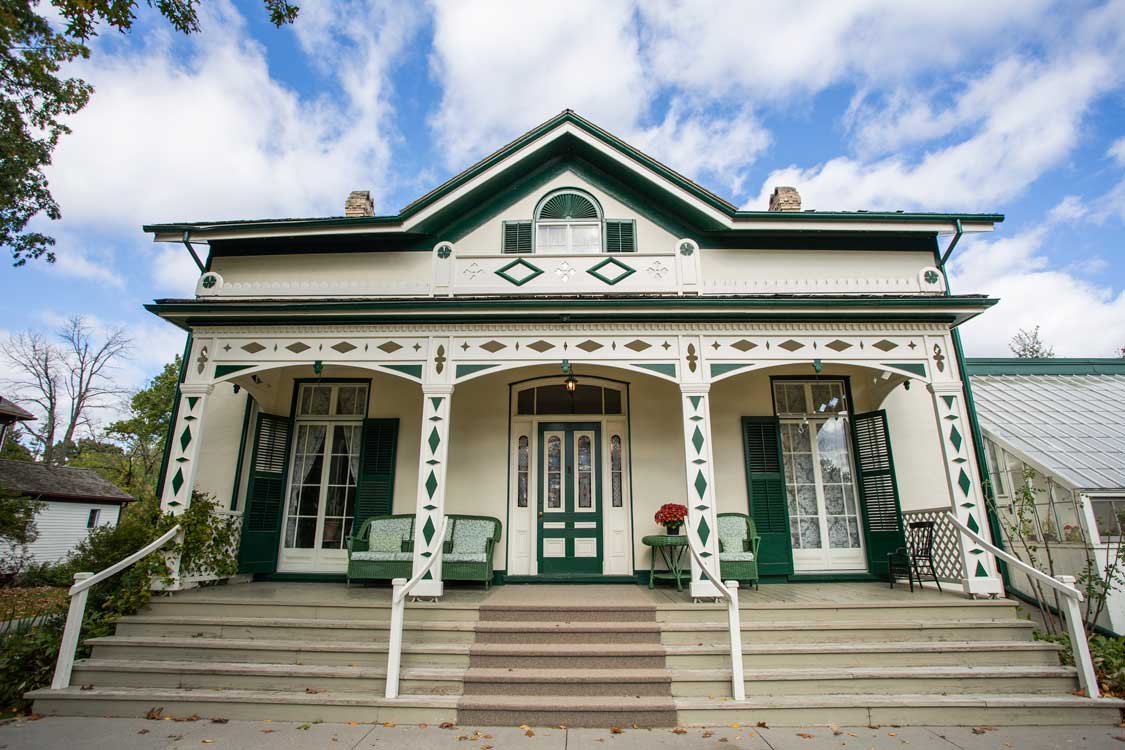 So, what makes Brantford such a special place? Well, that starts before Canada was even a country.
The city is named for Joseph Brant, a fascinating Mohawk Chief of the Six Nations community just a short distance from the city. You may have heard of him referred to by his traditional name of "Thayendanegea," of which a few other towns and communities in Ontario have been named as a sign of respect. Brant was a massive influence in Great Britain's defeat of American forces during the American Revolutionary War.
From there, Brantford thrived as a city with an industrial and agricultural focus until 1870 when Scotsman Alexander Graham Bell moved to the town with his father. And it was here, in 1874, that Bell invented the telephone. And it was in Brantford that the first telephone factory operated from 1879 until 1881.
Even with all of this history, Brantford continued to fly under the radar.
Then, in 1961 an infant was born that would push Brantford into the limelight once more. Wayne Gretzky grew to become the greatest player in the sport that Canadians are most passionate about. And though his career spanned cities across North America, Brantford remained a rich connection. And to this day a hockey tournament in his name, and a road hockey tournament named for his father, the late Walter Gretzky, are run each year.
Cool Things to Do In Brantford, Ontario
All right, so now you've learned about what makes Brantford so special. But are there enough things to do in Brantford to actually keep you entertained, informed, active, and inspired? Oh yes. Brantford rocks, and here are a few of the things that make this city so special.
Bell Homestead National Historic Site
There are few things on this planet that have changed the way that we live more than the telephone. In fact, I'm literally writing this on my phone as I wait for my kids to finish school. So if you could choose just one of the things to do in Brantford, without a doubt it should be a visit to where this all started.
Alexander referred to his home in Brantford as his "dreaming place". And it was here that he first pieced together this now essential, tool. While the first telephone was manufactured in Boston, it was here where he invented the revolutionary technology. And it was a phone call from Brantford to Paris, Ontario that marked the first long-distance phone call ever made.
At this home turned museum you can learn about the life of Bell, experience homestead life in 1874, and explore how the telephone has evolved over the past 150 years. You can find out more here.
Explore Ontario's Oldest Church, The Mohawk Chapel
At the ripe age of 235 years, the Mohawk Chapel is the oldest surviving church in Ontario. And what makes that so amazing is that it's not a stone basilica, but a modest, wooden structure that is the last remaining building from the original Six Nations Indigenous Communities.
Inside the Mohawk Chapel, you'll find intricately designed stained-glass windows that teach the rich history of the Six Nations from time immemorial through to the time of Joseph Brant and the settlement along the shores of the Grand River.
A walk around the grounds of the Mohawk Chapel will help you reach even deeper into Brantford's history. You'll find the tomb of Joseph Brant himself, as well as memorials to some of the Six Nations communities most important locals.
Visits to the Mohawk Chapel are by appointment only. If you would like to check out this wonder of Ontario for yourself, you can connect with them here.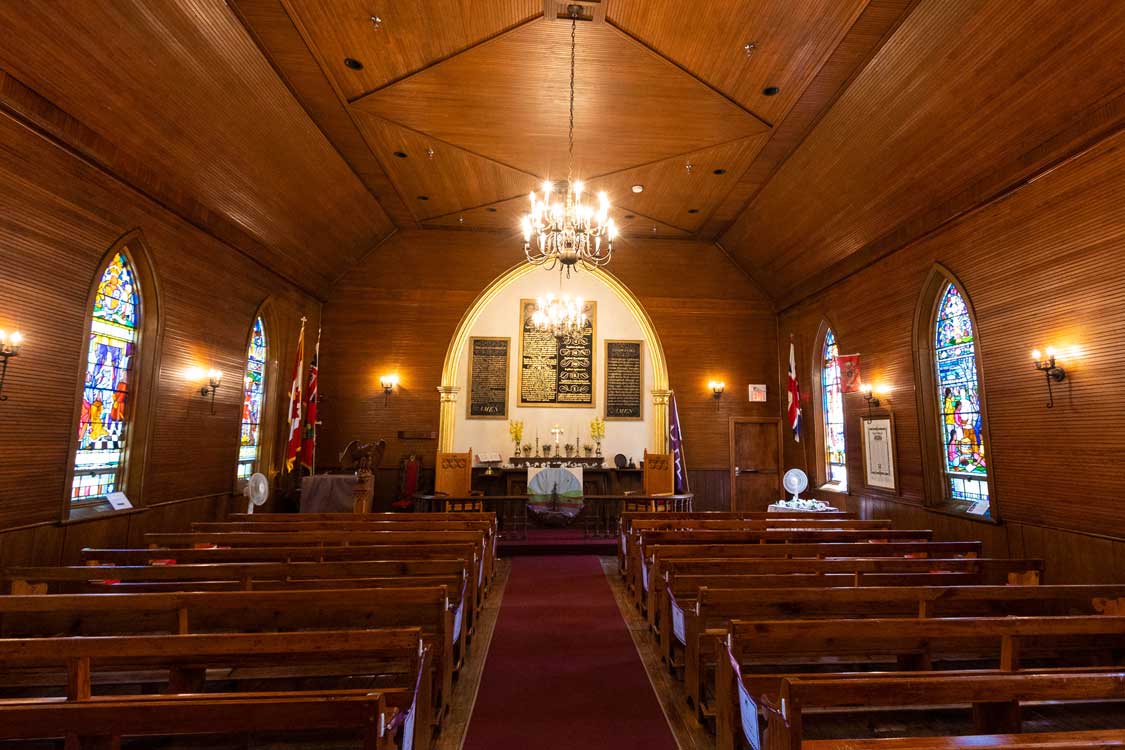 Eat Your Way Through The Brantford Food Scene
For a town of just 100,000 people, Brantford has put its thumb on the local dining scene. From upscale dining to hyper-local food trucks, it seems that the food scene in Brantford is on pace to rival nearby cities such as Hamilton. And with easy access to local Ontario wine regions such as Norfolk County, there is a big focus on local, sustainable cuisine.
If you're looking for what to do in Brantford, don't forget to add food from the local restaurants to your list. You'll find some truly unique and memorable experiences.
Some of our favourites include:
The Olde School
For those looking for amazing food in a unique setting, The Olde School restaurant and piano bar is a must-visit. The cozy, nostalgic atmosphere of the converted 1870s schoolhouse offers a nice getaway from modern life. And with mouthwatering food choices that include pan-seared Atlantic salmon and venison chops in a port sauce, your stomach will thank you. You can reserve your table here.
On The Lam
With a revolving menu that features creative twists on modern gourmet cuisine, On The Lam is a local gem that might make the drive to Brantford worth the journey all on its own. Whether you dine on the rack of lamb with gorgonzola demi-glace or take a casual approach with their classic OTL Burger, you're bound to walk away happy. You can check out their latest menu here.
Cafe Andreou
Upscale dining in Brantford doesn't get much better than Cafe Andreou. With a compact menu featuring Italian and Continental cuisine and offering an intimate and elegant ambiance, this restaurant located in a beautiful historic home is wonderful for a classy night out on the town. Enjoy dishes such as shrimp linguini pasta and flat-iron steak served with pomme frites and finish your meal with one of their homemade tiramisu desserts.
Stroll Through The Art At Glenhyrst Art Gallery
There are some amazing art displays in Brantford, but the one that stands out as the best experience for me is the Glenhurst Art Gallery. This intimate gallery features some amazing local artwork sparsely decorating the walls throughout the storied mansion.
The artwork spills out onto the surrounding grounds and makes for some of the most beautiful contemporary public art exhibits in the city. Between the inside and the outside, you'll find over 600 works that range from contemporary to classic. You can find out more here.
Enjoy The Fresh Air With Some Camping and Glamping
The Brant Park Conservation Area is nestled on a scenic bend of the Grand River and has over 400 camping sites to choose from. If you're looking for some great camping in Brantford, pack up your tent and enjoy the canoeing, fishing, and swimming.
For something a little cozier, nearby Chiefsood Park in Six Nations features beautiful grounds and gorgeous glamping cabins perfect for everyone from couples to small groups.
Walk, Bike, Or Ski The Scenic SC Johnson Trail
The SC Johnson Trail is a scenic path that wanders between Brantford and Paris, Ontario meandering through prairie grasslands, scenic farms, and sprinkling in overlooks of the mocha-coloured Grand River.
During the summer months the SC Johnson Trail is a popular walking and biking route, while in the winter the trail is groomed as a popular snowshoing and cross-country ski trail.
Take A Walk Through History At The Woodland Cultural Centre
The Woodland Cultural Centre offers a deep look into Canada's history and relations with the Indigenous Peoples who called it home long before Europeans arrived. This museum, library, and art gallery was also the first of Canada's notorious residential schools. It opened way back in 1828 as part of an effort by the government to assimilate the aboriginal cultures into western culture.
The damage from this educational system, which ran for nearly 200 years, with the last of Canada's residential schools closing in 1991, will still be felt for generations to come and led to entire cultures and languages nearly being extinguished.
This cultural centre is now used to educate local Ontarians and visitors about this dark past and to highlight the beauty, strength, and importance of Indigenous Peoples in Canada. It is one of the most important things to do in Brantford. You can find their operating hours here.
Now It's Time to Explore Brantford For Yourself
There is more things to do in Brantford, Ontario than meets the eye. And all of these amazing attractions and restaurants are anxious for business after a tough year. So let's support local and make the most of your visit to this amazing city.
Do you have a favourite attraction or restaurant in Brantford? Head over to the Ultimate Ontario Facebook Community and join the conversation! You'll find an amazing group of people passionate about Ontario and who love to share their local secrets.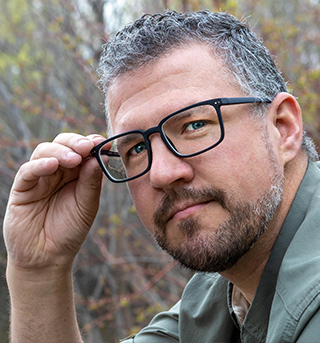 Kevin Wagar is a founder and editor of Ultimate Ontario. He has been working in the travel media industry since 2015 when he founded his family travel website Wandering Wagars – Adventure Family Travel.
Over the years Kevin has developed a deep love for his home province of Ontario and aims to showcase the incredible experiences and amazing small businesses found within it.