If you're looking for what to do in Guelph, this is your list. And, the list of things to do in Guelph is just about as good as it gets!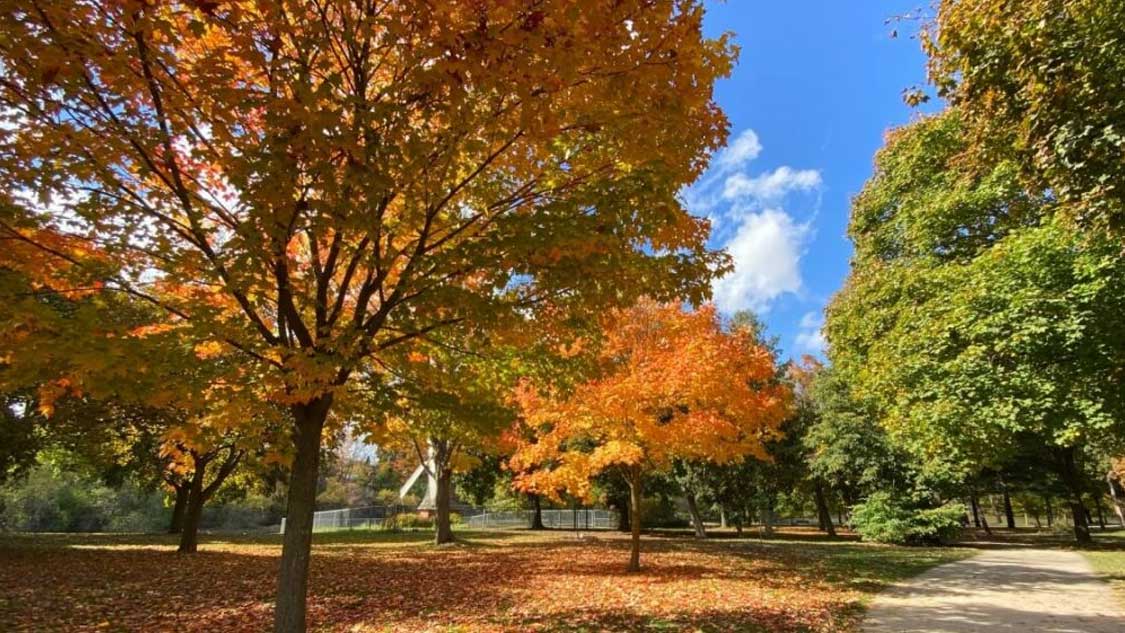 Located in Southwestern Ontario, Guelph is a shining star in the region by almost any scale. It's a city touted for its livability, and almost every year it's in the running for both the lowest crime and unemployment rate in the country.
But, of course, Guelph is a heck of a lot more than just "livable." From a tourism perspective, there are a ton of things to do in Guelph that are well worth doing.
Guelph isn't just a city to be passed on the highway as you make your way from Toronto to London (or vice versa). No, it's a place to stop, savour, and appreciate.
When you think of Guelph, think of a burgeoning Ontario beer scene, notable restaurants galore, picturesque rivers, historic buildings, and easy access to the outdoors.
A Brief History of Guelph, Ontario
Guelph is situated on land that has a rich Indigenous history. There is archaeological evidence that has shown that Indigenous populations settled here more than 10,000 years ago. The Attawandaron lived, farmed and hunted here until the 1400s, and around the year 1700, the Mississauga peoples entered the area. It is worth mentioning that Guelph is still home to many First Nations, Inuit, and Métis people today.
The land was reportedly purchased by the British in 1784. It was named "Guelph" as its one of the family names of the British royal family, and it quickly gained the nickname of "The Royal City."
In the late 1800s, many of Guelph's noted buildings began to take shape. Guelph's famous limestone was put to use by local architects, and the older parts of the city still showcase that (not unlike Kingston).
Guelph has been around for a while, so it can hang its hat on many achievements. It was home to North America's first cable TV system, the first army cadet corps in Canada, and even the first high school lunch cafeteria in the country.
Notable Guelph residents include the inventor of Five Pin Bowling (Tim Ryan), Colonel John McCrae, who wrote "In Flanders Fields," and many, many more. Not to mention the wire hanger and all kinds of other inventions were apparently ideas that originated in this city.
The list goes on and on! But, alas, let's get to what to do in Guelph for your next visit.
Fun Things to Do in Guelph
We'd recommend spending at least a weekend in Guelph if you're going to visit. That'll allow you to visit a good number of Guelph's attractions, and get a good feel for the city at large.
You could also do a day-trip if you're located nearby, but Guelph is the sort of Ontario city where you don't really want to be rushed. It's a fairly laid back, chill, sort of city, so there's no use racing around from spot to spot.
Wither further adieu, here are some fun activities in Guelph that we think you ought to take note of.
Go Back in Time at the Aberfoyle Antique Market
Welcome to Canada's oldest and largest antique market. This place is a treat to just wander around and find a few gems.
They've been operating for over 60 years, and they're a fan favourite among both locals and tourists. A visit to the Aberfoyle Antique Market is one of the top things to do in Guelph, of that there's no question.
The Sunday Market hosts over 100+ dealers of art, furniture, collectibles and more, and add an additional 90+ dealers to the Saturday Special Show on top of that! As you might imagine, the hours pass here rather easily, but it's also hard to think of a more enjoyable way to spend time on the weekend.
For updated dates and hours, as well as current safety guidelines, you can visit their site.
Spend Time in Guelph's Beautiful Riverside Park
Riverside Park opened in 1905 and, as that time, it was a little under 15 acres in size. Typically, as cities grow, the green areas get smaller and smaller as more residential areas are built, but in this case, the opposite happened.
Now, Riverside Park is a whopping 80 acres, and it's located by the northern section of Woolwich Street.
It's more than just a park though, it's a certified Guelph attraction. Take, for example, the fact they've got a floral clock which regularly includes more than 5000 plants! You'll also find a model house near the west entrance of the park.
You should also spend some time strolling aside The Speed River. The speed river offers visitors and citizens of Guelph the chance to do some fishing, to take part in dragon boat racing, to go paddle-boating, and ice skating in the winter.
Show Some Love to The Donkey Sanctuary of Canada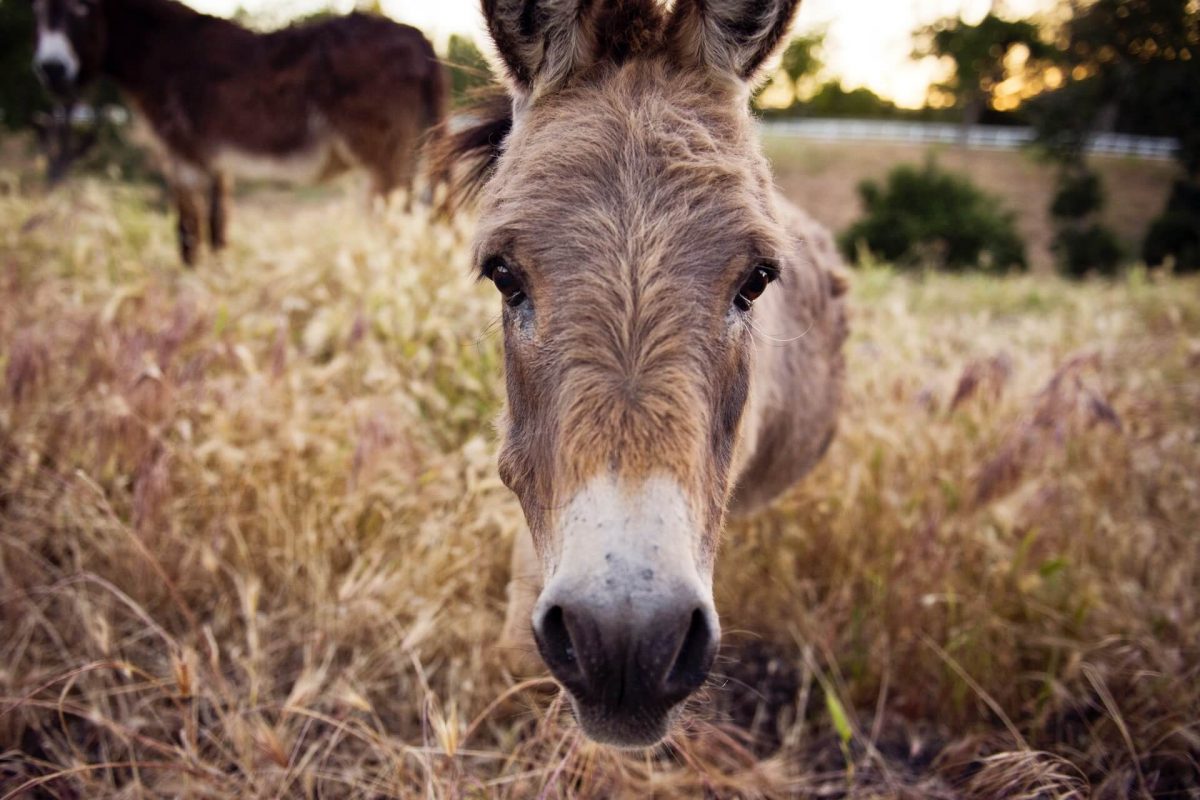 For those who don't know, The Donkey Sanctuary of Canada is an animal protection organization that provides a home for donkeys, mules, and hinnies who have been abused or neglected.
At the time of writing, they are currently not open to the public, but you can keep tabs on their website to know when visiting will resume again. They don't charge an entry fee, but do accept donations. Thankfully, there are still many ways to give even without visiting physically, so you can show your support virtually in the meantime.
As you might imagine, The Donkey Sanctuary of Canada (often just called the DSC) isn't right in the heart of downtown Guelph. It's about a 20 minute drive southeast, in fact, but it's well worth the drive.
The whole scope of the project, and the good they're doing, is something we greatly applaud here at Ultimate Ontario.
Stroll Around The Arboretum at University of Guelph
For those who don't know, The Arboretum is a 400 acre area right the main campus at University of Guelph. It was established more than 40 years ago, and the area is part of the reason that Guelph is such a sought after school when it comes to biology and natural sciences.
You'll find gardens, walking trails, woodlands, wetlands, meadows and specific collections of plants. Of course, the university tethers many undergraduate courses to the study of this area, but it is also open to the public for walking and exploration.
Their focus on sustainability, as well as human beings being thoughtful about how we interact with nature, is something we vehemently support at Ultimate Ontario.
You're best to take a peek at their website before exploring, and downloading a map of the grounds. The building facilities also may not be open at the time of your visit, so that's worth checking on as well.
Appreciate Guelph's Vibrant Brewery Culture
Guelph knows what's up – they've got a lot of love for local beer. In recent years, the brewery scene here has really exploded, not unlike London's brewery scene.
We've got a lot of love for Ontario breweries, and if you're visiting Guelph, here are few that you should have on your radar.
Sleeman Brewery (551 Clair Road West)
Brothers Brewing Company (15 Wyndham Street North, Unit A)
Wellington Brewery (950 Woodlawn Road West)
Royal City Brewing Company (199 Victoria Street South)
Fixed Gear Brewing (20 Alms Street South)
Obviously, there's a mixture here of some of the bigger guys as well as smaller craft breweries. We'd recommend simply visiting the breweries that are near to where you'll be staying in Guelph.
That way you can get a feel for the brewery scene at large, and to help you find your way, we've included the addresses for you up above.
See What's on at the River Run Centre
The River Run Centre is the city's signature performing arts centre, and it's very much a source of pride for the city. It's a place that's owned by the city, but volunteers play a huge role in what makes this place special. So, you have a place that's, in essence, both by and for the community.
Attenting a performance here is, without a doubt, one of the top things to do in Guelph, Ontario. You can see concerts, plays, dances, family shows, musicals, live community events and more.
The River Run Centre is also located in Guelph's historic downtown core, so you've got an excellent view of the Speed River from the main lobby.
At the moment of publication, the River Run Centre is closed to the public, but you can find up-to-date information on their website as per when they'll be open once again.
Enjoy One of Guelph's Museums
For an Ontario city of its size, Guelph has a nice array of museums spanning different topics and interests. So, if you're thinking about what to do in Guelph, do remember these museums, especially if it's a rainy day.
If you want to get to know Guelph better, start with the Guelph Civic Museum. The Civic Museum explores Guelph's history through both permanent and changing exhibitions. When able, they're also a huge proponent of interactive galleries, and special events and activities. The new location, at 52 Norfolk Street, was opened to the public in 2012.
The McCrae House is the birthplace of John McCrae, who is perhaps the most famous Canadian soldier from WWI due to his poem, "In Flanders Fields." As you might imagine, the museum aims to showcase and interpret the life of this significant Canadian, but also serve as a beacon for Canadian national pride.
The Art Gallery of Guelph is one of the premier art museums in the country, so it simply has to be mentioned on a list of the best things to do in Guelph. It's a public gallery that has a permanent collection of nearly 10 thousand works – many of which are priceless pieces from Canadian artists. As a pro tip, remember that the adjoining sculpture park is also not to be missed, so add some extra time onto your visit.
Savour the Flavours of Guelph's Restaurant Scene
As of late, there are many Ontario cities that are coming into their own as far as cuisine is concerned. Cities like Windsor, Ottawa, Kingston, and Guelph have proven that great chefs and restaurants can be found all across this province.
Here are a few spots that we'd recommend:
Miijidaa Cafe & Bistro: A Canadian gastropub that's raising eyebrows in all the right ways. They're a vegetarian friendly spot, and we absolutely cannot recommend their veggie burger enough – it features a delicious Elora lentil and chickpea patty. If you didn't know, "miijidaa" is the Ojibwa word which literally translates to "let's eat." We love that.
Buon Gusto: This is probably the restaurant in Guelph you'd want to circle for a special occasion. They're known for the wood-fired pizzas, but people rave about just about everything on the menu. People love their lunch special which is 1/2 a pizza with either soup or salad.
The Wooly Pub: This is your quintessential British pub sort of vibe in that it very much feels like the neighbourhood "home away from home." They've got an excellent beer selection, a nice atmosphere, and good food to match. It's a pub lover's pub.
Artisanale French Country Cooking: The name of this restaurant should give you a good sense of what they're going for – using local Ontario ingredients to create delicious country-style French cuisine. Much of what you find on the menu of this Guelph restaurant can't be found elsewhere in the city, so that's worth celebrating and recognizing.
Na-Ha-Thai's Kitchen: A small, family operated Thai restaurant that has grown and grown in popularity, largely thanks to word of mouth. Most people who review this place use sentences like "this is the best Thai I've ever had." It's a crowd favourite, and for good reasons.
Set Eyes on the Basilica of Our Lady Immaculate
It's no surprise that Guelph's Basilica of Our Lady Immaculate is considered to be Joseph Connolly's (a noted Irish Canadian architect) best work. He specialized in the Gothic Revival style, and so it's no surprise that this church is considered one of Ontario's most coveted Gothic Revival cathedrals.
John Galt, who founded the city of Guelph as we know it today, apparently said before this church was built that "on this hill would one day rise a church to rival St. Peter's in Rome."
While it doesn't quite rival St. Peter's, it is very impressive. It was modelled in part after the famed Cologne Cathedral, and, as you can imagine, it was built with local limestone.
Construction began in 1877, but the building as we know it today, with the two towers reaching over 200ft, wasn't completed until 1926. Restoration on the church began in 2007 and was completed in 2014, so it's as picturesque as its ever been.
Both the exterior and interior are worth setting eyes on.
Explore Rockwood Conservation Area
Only about a 15-minute drive from the heart of Guelph, this conservation area is hugely popular among locals. It's also known as "Rockwood Park," and it's particularly well known for its geologic features, as well as the historic ruins of Rockwood Woolen Mills.
The ruins of the old mill are a photographer's delight. In fact, they even completed a large restoration on the mill ruins a little over 10 years ago to ensure that it still maintained its picturesque charm.
However, A visit Rockwood Conservation should be on your Guelph to-do list primarily because of its unique geological features. Perhaps most notably, some of the oldest trees in Ontario have been dated here. You'll also find impressive glacier buffs, one of the most extensive cave systems in Ontario, and over 200 potholes of varying measure!
That's a Wrap on What to Do in Guelph
When it comes to Ontario tourism, Guelph may not be the first spot that comes to mind, but that doesn't mean it shouldn't be. Not unlike a city like Peterborough, if you know where to look, you can have as good a weekend here as anywhere in this province.
We hope you've appreciated our list of things to do in Guelph, and if remember that if you ever want more Ontario travel tips, we've got a very popular newsletter, as well as a supportive Facebook community.
Christopher Mitchell is the Cofounder of Ultimate Ontario. He's visited over 80 countries, and has lived on 4 continents, but now has his eyes set squarely on exploring this incredible province, and helping others do the same.