Kanata, Ontario is another example of an Ontario city that doesn't get the love it deserves, largely because it's overshadowed other cities nearby (namely, Ottawa). We run through the best things to do in Kanata so you can be sure to make the most of your next Kanata visit.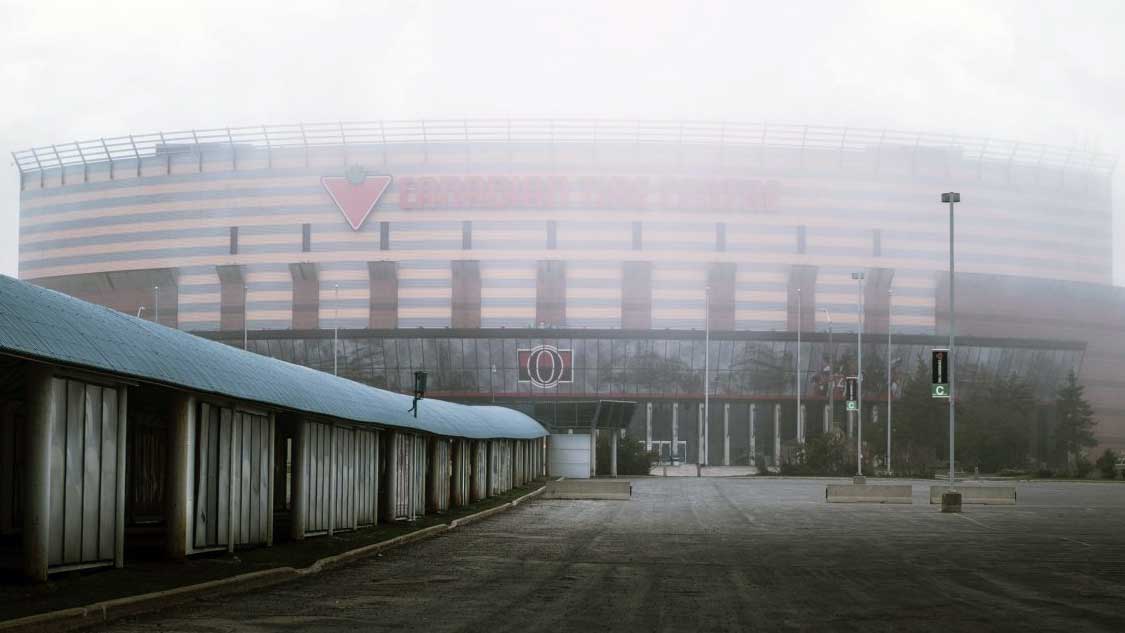 ---
Kanata, many people will already know, is the best known suburb of Ottawa which, of course, is Canada's capital.
Not unlike how Mississauga gets overshadowed by its proximity to Toronto at times, Kanata has similar difficulties with Ottawa, but both cities actually have their own set of things to do and, more importantly, identity. As with anything in Ontario travel, a large part of it is putting forth the effort to really discover what's there, and actively combatting whatever people who haven't actually bothered to explore the city have said about the place.
Below, we'll walk through our favourite things to do in Kanata to ensure that, whether you've got an afternoon, a day, a weekend, or a week, you'll be able to make the most of your visit to Kanata, Ontario.
There aren't Kanata attractions galore, by any means, but as we said, if you do know where to look and take a moment to plan, there's plenty to appreciate.
We should note that technically Kanata is considered a suburb of Ottawa, but we know that many residents of Kanata feel they have something unique and separate from Ottawa and to respect that, we're referring to Kanata as a city and not just a suburb.
What Are The Best Things to Do in Kanata?
Whether you're a local resident and are looking to do something a little different, or you're visiting for the first time, the following list should help you explore Kanata with purpose. That is, after all, pretty much the whole point of Ultimate Ontario, so we hope you find this helpful.
See the Ottawa Senators Play at the Canadian Tire Centre
Whether you're a diehard Maple Leafs fan or not, it's just great to see some live sports these days. Heck, you can always time your visit so that the Leafs are in town, right?
The Ottawa Senators have a great young team with a multitude of entertaining players and future stars. They play tough, competitive hockey, and that means that more times than not, you're in for a good game. The arena was first opened up back in 1997 as "the Palladium," and then it was known as the "Corel Centre," followed by "Scotiabank Place," before finally becoming the Canadian Tire Centre.
The main criticism of this arena is that it's too far from Ottawa, but if you're basing yourself in Kanata (or at least focused on exploring Kanata), then catching a game shouldn't be a problem at all.
It should also be noted that they regularly host big name concerts and comedy acts at the Canadian Tire Centre, so it's worth checking their upcoming list of events.
Spend Some Time in Walter Baker Park
Most people don't realize just how enormous Kanata's Walter Baker Park is. Not to mention, it's very well maintained!
With its outdoor fitness equipment, it's a fan favourite among workout enthusiasts, but it's also just gorgeous place to go for an extended walk. In the winter, Walter Baker is a hotspot among tobogganing enthusiasts, and in the warmer months it's known for its large fields to play sports, as well as its very picturesque pond.
It's not far at all off Highway 417, and yet you could swear it's worlds away because its so quiet and peaceful. Finally, we should mention that there are ample playgrounds here which ensure that Walter Baker is the favourite park of many children in Kanata, and even Ottawa proper as well!
Visit the Kanata Civic Art Gallery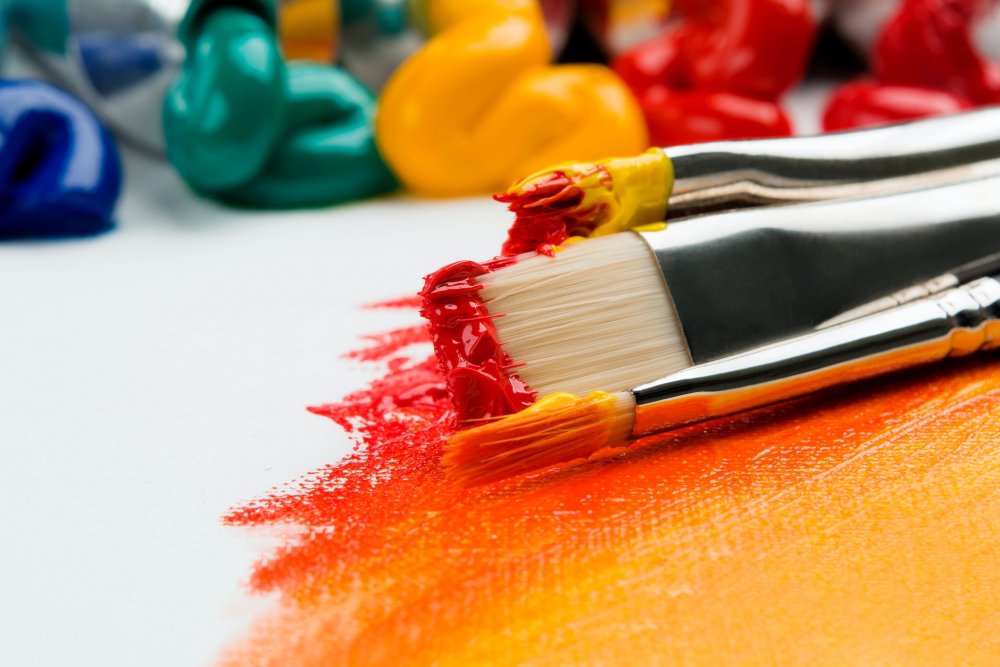 The Kanata Civic Art Gallery was temporarily closed, but we understand that they'll be opening up their doors once again shortly. You can visit their site or subscribe to their newsletter if you're keen to be up-to-date on all of that.
The Kanata Civic Art Gallery was founded about 30 years ago, and it's a juried gallery, which they note ensures that "the standards are set high." Several of the founding members are actually still participating in the gallery, which is wonderful to see.
Recently, they had online galleries and then you were able to make an appointment if you were keen to purchase the art (this was the case during their latest show, Born to be Wild), but, as we noted above, everything we've read leads up to believe that this art gallery will indeed be opened up again to the public before too long. They have a knack for gathering some beautiful work, so it may be worth popping by if you're an Ontario art aficionado and you're in the neighbourhood.
Go Wild at the Kanata Xtreme Trampoline Park
If you felt quite cooped up in your drive to Kanata and want to blow off a little steam, the Xtreme Trampoline Park isn't a bad place to do it.
It's more geared towards hosting a birthday party or bringing kids along to bounce about, but they do also rent the place out to groups of friends and so on. They have "Open Jump Rates" as well if you're just keep to pop by and do some bouncing. They also offer 1 hour family passes and the like, so take a peek at their pricing, and you can decide what, if anything, is right for you.
It's a large, fun facility with no shortage of basketball nets and other areas and props to make the most of the trampoline experience. Again, this is probably more for kids or the family element when you're in Kanata, but either way it's a neat little spot we wanted to add to your radar.
Hike Along the Old Quarry Trail
The Old Quarry Trail is actually located in the largest wooded area in Canada's Capital Greenbelt. It's best known as an ideal place place for walking and hiking, but in the winter, apparently it's also quite popular for snowshoeing.
The trail is divided into two loops. The medium loop is just under 2 kilometres, and the long loop is just under 3 kilometres. One thing that we like about the Old Quarry Trail is the presence of interpretation panels along the path that focus on the intriguing and important geological history of the region.
Since you'll technically be in a wetland area, keep you eyes open for turtles, and in the spring, you can keep your ears open for tree frogs!
Sip on Beers at a Local Brewery
When you're thinking of Ontario breweries, Kanata may not be the first city to come to mind, but that doesn't mean there aren't some great spots to get a beer here. Thankfully, that's been a trend we have seen across Ontario these days. Good breweries are no longer reserved for only big cities and, in fact, in many cases it's some of the smaller breweries in the smaller cities and towns that are doing some of the best brewing!
Here are the Kanata breweries you'll want to keep on your radar:
Calabogie Brewing Co. – Kanata

Evergreen Craft Ales

Small Pony Barrel Works

3 Brewers Kanata
Check Out Beaver Pond Kanata
Beaver Pond Kanata is a recreational area or wildlife park that is often also sometimes colloquially called the Beaver Pond Trail.
Some visitors like to come out and hang out by the pond and do so some wildlife viewing. Beaver Pond Kanata is indeed known for beaver sightings, and also for kingfishers, woodpeckers, red-winged blackbirds, and a healthy dose of squirrels and chipmunks as well, of course.
By the way, the Beaver Pond Trail which runs 2.7 kilometres and is fairly busy, and is best used from April to November.
Dine Out at Some of the Best Restaurants in Kanata, Ontario
Again, it's easy when you're close to Ottawa to get overshadowed when it comes to restaurants, but once again, we feel as if there are some gems in Kanata that folks in Ottawa should actually make the drive out here for. There's actually a little something of everything when it comes to restaurants in Kanata.
Yes, you've got your healthy dose of chains like Jack Astor's and Milestones (and there's certainly nothing wrong with that), but we do like to highlight the places that are typically small businesses and owned by locals and for locals. Or, at the very least, restaurants which are unique to the city or town, and couldn't be found in 1000 other places across the province.
Here are some restaurants that we'd recommend you have on your radar for your next visit to Kanata.
Tava Kitchen: A Turkish restaurant that makes mean pide

Amuse Kitchen & Wine: A classy spot that does excellent shareables and has a creative menu

Apertivo: Fantastic small plates and craft cocktails in an intimate setting.

Kanata Noodle House: If you're into Vietnamese noodle soups or Vietnamese cuisine in general, this is your spot.

Tomaso Grilled Pizza & Panini: Wood-fired pizza. What more do we need to say?

Fratelli Kanata: A cozy spot for Italian.
Bon appetite from the whole Ultimate Ontario team! If you do dine at one of these restaurants, please don't hesitate to let us know how your meal was in the comments below, or shoot an email over to [email protected] We love to hear from readers!
Play a Round at The Marshes Golf Club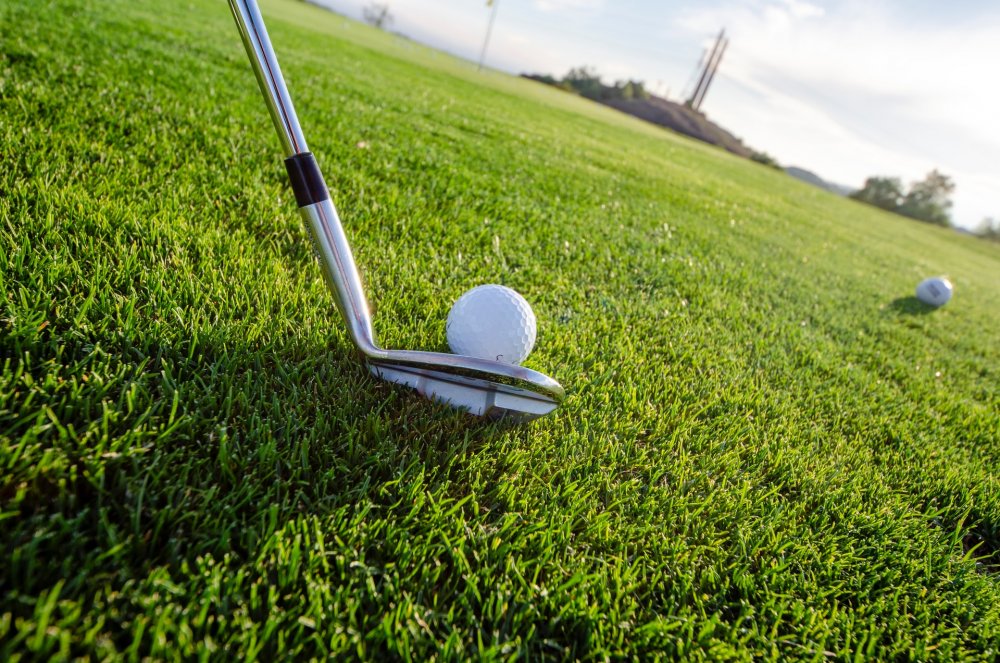 The Marshes Golf Club is widely considered to be one of the best public Ontario golf courses in the Ottawa Region.
This course has actually been home to PGA events, so it's certainly no slouch. The course is known for its remarkable design collaboration between Robert Trent Jones Jr. and Sr., as well as the immense natural beauty that can be seen while playing a round.
They're best known for the Marshes 18 hole course, but they also have a PGA approved 9 hole short course called "Marchwood."
Beyond that, they've even got a little mini-putt course called "Blackbird Falls," and their restaurant, Ironstone Grill, is well known as an ideal spot to get a bite to eat before or after your match.
You can find out more information about booking a round etc. here.
Take a Deep Breath in the South Marsh Highlands Conservation Forest
Kanata sure is starting to sound like a dream for any lover of the Ontario outdoors, right?
The South March Highlands Conservation Forest is located along the north edge of Kanata, and they're widely purported to have the highest ecological and biodiversity within Ottawa city limits. On these Canadian Shield uplands, you'll find a nice mixture of forest trails and wetlands to appreciate.
Apparently, hundreds and hundreds of species call this forest home.
It's probably best known for its mountain biking potential. That being said, it's been a favourite among hikers and trail runners as well for a long, long while.
That's a Wrap on Kanata Attractions
We hope this list of things to do in Kanata, Ontario serves you well in your upcoming adventures in the city. As we hope is now heir apparent, there's a fair amount to do in this mid-sized Ontario city if you know where to look. What we appreciate most is the careful interplay between what you can do in the urban part of this city (catch a Sens game, dine out etc.) and the sheer volume of opportunities to get out in nature.
Happy travels, friends.
---
If you appreciated this article, you'll love our newsletter, as well as our Facebook group! Feel free to join, all are welcome.
Christopher Mitchell is the Cofounder of Ultimate Ontario. He's visited over 80 countries, and has lived on 4 continents, but now has his eyes set squarely on exploring this incredible province, and helping others do the same.