There are more things to do in Oshawa than meets the eye. From the history of cars to incredible outdoor adventures, these Oshawa attractions will keep you busy.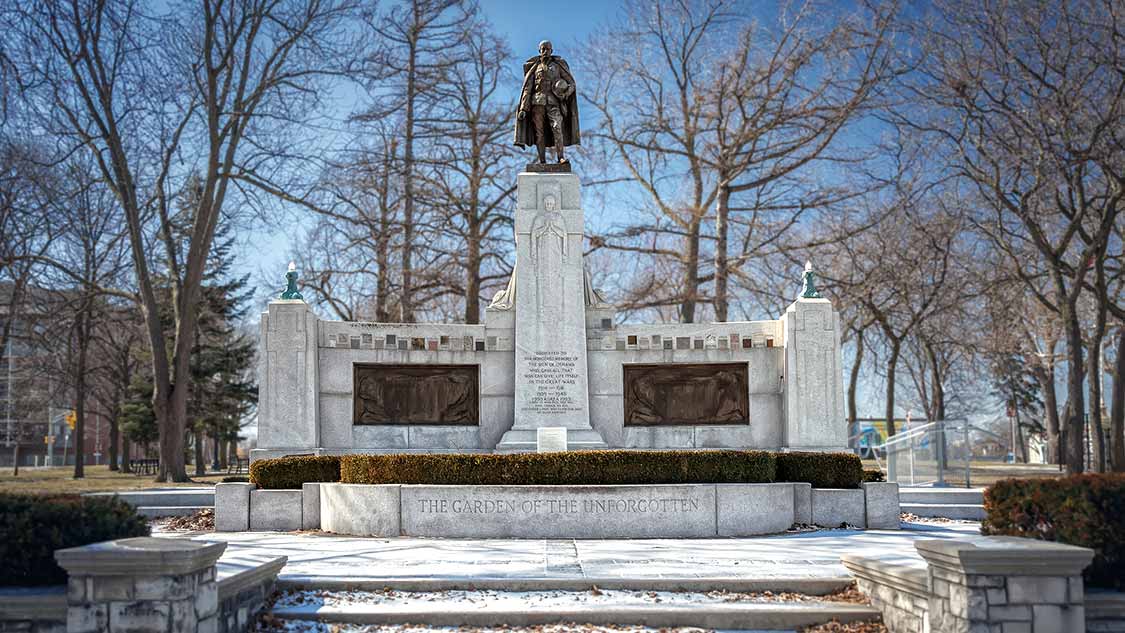 When it comes to the top cities in Ontario, Oshawa often gets a bad rap. Sitting on the edge of the Greater Toronto Area, Oshawa has been Canada's automotive heart for generations. But the list of incredible things to do in Oshawa has been growing year upon year. And the heart of this blue-collar town beats strongly with a list of wonderful parks, trails, cultural experiences, and killer foodie stops.
Many locals and visitors to Ontario overlook Oshawa as a tourist hotspot in favor of nearby spots such as Toronto and Peterborough. But, we are here to shine the light on some of the top Oshawa attractions and show off why we think this city is worth exploring.
So hang tight as Ultimate Ontario takes on the best things to do in Oshawa, Ontario this year.
Eat Your Way Through The Oshawa Food Scene
New restaurants and food destinations in Ottawa are popping up in Oshawa each and every year. And more and more, top chefs from across the country and around the world are setting up shop in the city to explore unique pop-up food trucks through to high-end cuisine.
Dining in Oshawa is one of the highlights of visiting the city. And there are a few places that no food-lover should miss when they're visiting. One Oshawa restaurant that stands out is Ciao Amici on Bond St. W. Serving up classic homestyle Italian cuisine, Ciao Amici has set itself up as the go-to destination for fine dining.
Teddy's Restaurant and Deli is practically an Oshawa institution. Founded in 1980, Teddy's has been serving up homemade comfort food to throngs of visitors since the doors were first opened. Whether you're looking for brunch, lunch, or a family dinner, this community hotspot offers a welcoming and friendly dining experience for everyone.
Cocoa and Joe on Simcoe St. N. is a lively hotspot where live music is pumping on the regular, especially during the Sunday open mic nights. Specializing in gluten-free and vegan dishes such as soups, sandwiches, and bagels, you'll also find crazy-good organic smoothies to enjoy at any time of the day.
Enjoy The Wildlife At Darlington Provincial Park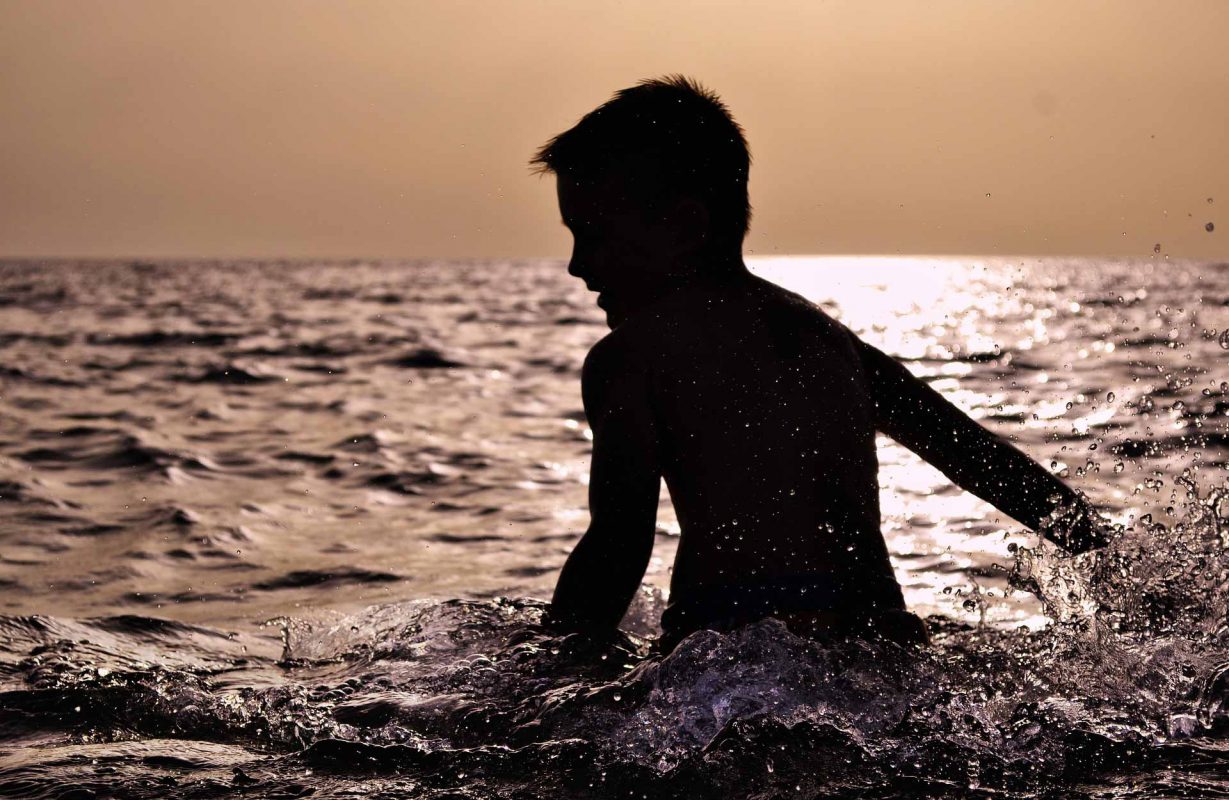 Darlington Provincial Park sits on the picturesque Oshawa shoreline along the blue waters of Lake Ontario. Darlington Provincial Park might be one of the smallest provincial parks in Ontario, but it makes for a fabulous destination to experience local wildlife such as white-tailed deer as well as the monarch butterfly migrations. In the park, you'll find picnic spots, hiking trails, and one of the best beaches near Toronto.
Spend a weekend camping at one of the park's three separate campgrounds. You'll find everything from group camping, serviced sites, and radio-free campgrounds for a relaxing Oshawa getaway.
Throughout the gardens, you'll also find picnic trails and pavilions where you can enjoy some food or make a day of it. The park is also family-friendly and a popular spot for wedding photography.
Enjoy A Brew At All Or Nothing Brewhouse
At Ultimate Ontario we love Ontario craft breweries. And All or Nothing Brewhouse offers phenomenal beer and a passion story to stand behind it.
The brewery, launched by brothers Jeff and Eric Dornan fuelled the launch of the brewery with a mix of passion, hard work, and dedication. And along the way, they've created one of the top craft breweries in Oshawa.
In true Ontario style, this brewhouse is located in a recommissioned 1950s Beer Store, which adds a unique historic touch to the atmosphere.
Hike through McLaughlin Bay Wildlife Reserve
Stretching along the Lake Ontario waterfront, McLaughlin Bay Wildlife Reserve is one of the best spots for outdoor adventures in Oshawa. The park features seven kilometres of walking, hiking, and cycling trails spread across 11 unique routes. There is even a trail specifically designed for those with visual impairments.
Smell The Roses At Oshawa Valley Botanical Garden
Oshawa Valley Botanical Gardens is one of the best places to visit in Oshawa for a relaxing stroll. Enjoy their serene water features and network of winding trails that explore the beautiful gardens and natural surroundings. The Oshawa Botanical Gardens is still a work in progress, but will eventually include parks, trails, and 11 unique garden districts for visitors to enjoy.
Catch An Oshawa Generals Hockey Game
There's no sport more popular in Oshawa than hockey. So to take in the action, head to the Tribute Communities Centre to take in an Oshawa Generals Hockey Game.
While you're there you can make a visit to the Oshawa Sports Hall of Fame. This 3,600 square foot museum features sports memorabilia, photographs, and artifacts from individuals and teams from Oshawa who have made an impact and have held distinction in their fields. The museum is open on Wednesdays from 11 am-2 pm and during every Oshawa Generals hockey game.
Experience Automotive History At The Canadian Automotive Museum
Automotive history runs deep in Oshawa. This is home to one of Canada's largest automotive plants, the Oshawa General Motors Assembly Plant. And there is no better place to explore this history than at the Canadian Automotive Museum.
This 2,300 square metre car museum is located in a former car dealership. The property is now filled with cars, trucks, and motorcycles dating back over 100-years. There's a special focus at the museum on Canadian automotive history tracing manufacturing in the city back to 1963.
Some of the notable exhibits include a 1908 Dion-Bouton Roadster, a 1926 Bentley 3-Litre Speed Model, a 1937 Rolls-Royce Phantom III, a 1957 Dodge Regent, and, kids will love the life-sized Lightning McQueen.
Cycle The Waterfront Trail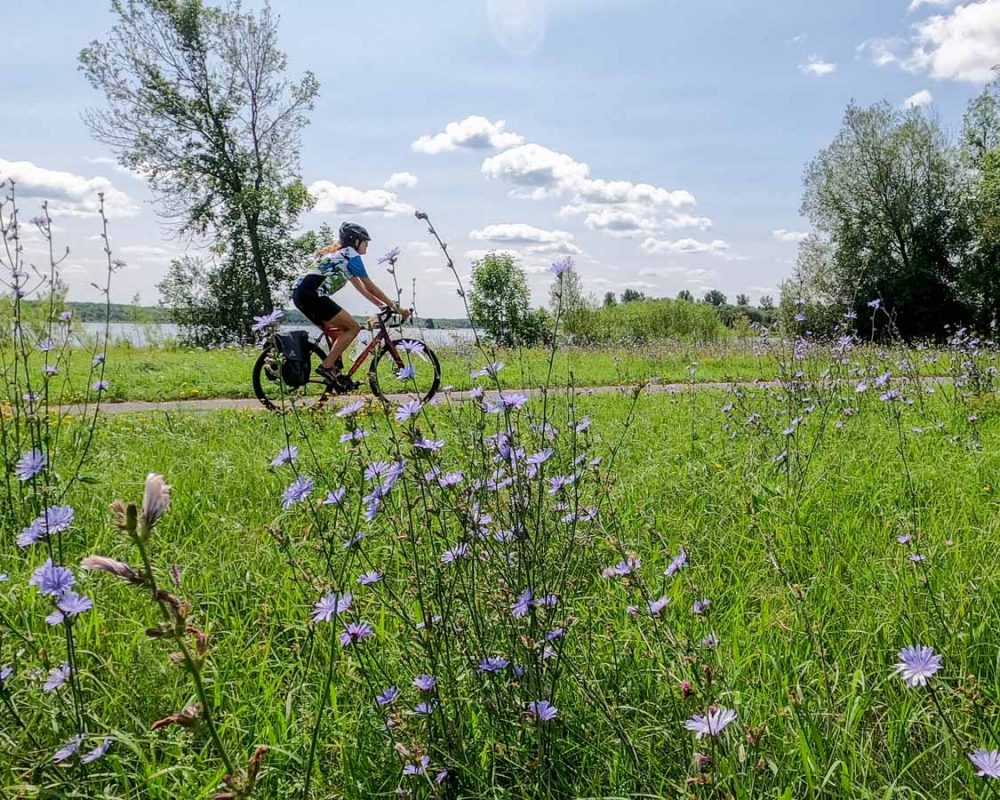 Passing through Oshawa is the incredible Waterfront Trail. This 1600-km trail extends from southern Ontario and passes through cities such as Amherstburg, Niagara-on-the-Lake, Hamilton, Gananoque, and Cornwall. This epic cycling and walking trail lets you take in scenic views along the way. You'll also find lookout points, washrooms, and parking spots that allow you to enjoy this trail in stages.
Take A Journey Through Movie History At Parkwood Estate National Historic Site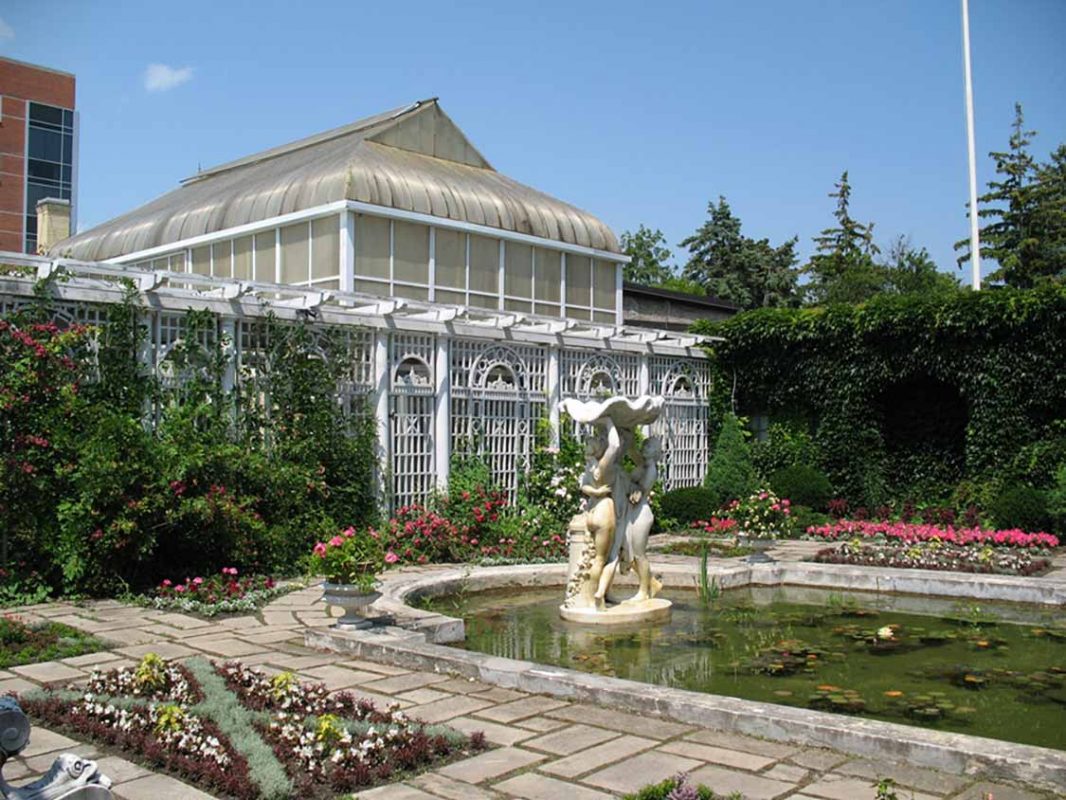 The estate of General Motors of Canada founder R. Samuel McLaughlin is one of Canada's last remaining grand properties. You can enjoy guided tours that take you on a journey through the history of the McLaughlin family and the luxurious home in which they resided.
This stunning property, named Parkwood Estates, has been the filming location for television and movies such as Murdoc Mysteries, Anne of Green Gables, X-Men, Amelia, and many more.
Take In The Artwork Of The Robert McLaughlin Gallery
The Robert McLaughlin art gallery is located in the Oshawa civic centre. This wonderful gallery hosts a collection of more than 4,500 works spread across five rotating galleries that feature contemporary and historical exhibitions. The gallery also hosts many fun and educational programs and family events throughout the year. You can check out their current schedule here.
Make a Visit To The Oshawa Zoo and Fun Farm
The Oshawa Zoo and Fun Farm has been a popular family-friendly getaway in Oshawa since it first opened its doors. This zoo features more than 45 different species of animal including goats, donkeys, pigs, and sheep.
There is also a wonderful collection of foreign animals such as wallabies, llamas, monkeys, lemurs, and camels to thrill visitors of all ages. The Oshawa Zoo plays an important part in the rescue and rehabilitation of injured and abandoned animals as well.
Now It's Time For Your to Experience Oshawa For Yourself
Whether you're exploring all of Durhan or just spending a fun weekend in Oshawa, you'll find an amazing collection of things to do in Oshawa.
Many of these businesses and restaurants are anxious for visitors after a tough year. So let's support local and make the most of your Ontario travel experience.
Do you have a favourite city, attraction, or restaurant in Ontario? Head over to the Ultimate Ontario Facebook Community and join the conversation! You'll find an amazing group of people passionate about Ontario and who love to share their local secrets.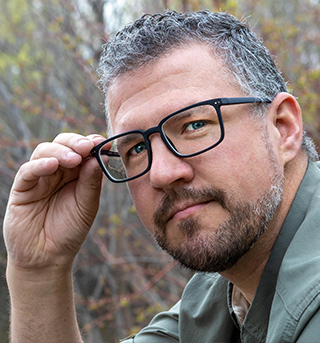 Kevin Wagar is a founder and editor of Ultimate Ontario. He has been working in the travel media industry since 2015 when he founded his family travel website Wandering Wagars – Adventure Family Travel.
Over the years Kevin has developed a deep love for his home province of Ontario and aims to showcase the incredible experiences and amazing small businesses found within it.